Sunday, July 22nd 2018.
Studio Monitors
Recording gear including studio monitors by the biggest brand name manufacturers in the music industry. Our lineup includes studio monitors, multi track recorders, cd burners, recorders, audio recording gear, digital workstations, multi track recorders, mini disk, cd players, stereo mastering equipment, recording processors, software, mics for recording and so much more
| Recorders | CD Burners/Recorders | Studio Monitors | Stage Monitors | Interfaces |
1 [2] [3] [4] [5] [6] [7] [8] [9] [10] [11] [12] [13] [14] [15] [16] [17] [18] [19] [20] [21] [22] [23] [next]
125.00
100.00

A Designs Atty Volume Attenuator
"The A Designs Audio ATTY (rhymes with ""Patty"") is a economical, no-noise, compact unit for controlling your audio level. ATTY can be connected to any audio system requiring output gain control, giving you additional power over your sound environment.

MORE...


260.00
209.00

Jbl Control 2P Compact Powered Monitor System
"The JBL Control 2P is a compact powered reference monitor system that combines JBL's legendary loudspeaker design with powerful amplification. You get rich, accurate performance for the most demanding audio applications. The C2PS system includes one C2PM

MORE...


2785.00
2465.00

Genelec 8030 Lse Triple Play - Two 8030B Monitors With A 7050B Subwoofer
"The 8030 LSE Triple Play Studio Monitor Package includes two Genelec 8030B monitor peakers and one Genelec 7050B subwoofer.Genelec 8030B The very compact 8030B is a powerful bi-amplified nearfield monitor system ideal for project and home studios, workst

MORE...


699.99
499.99

Mackie Hr624mk2 Studio Monitor 2010
"The Mackie HR624mk2 high-resolution Active Studio Reference Monitor is the perfect alternative when space is limited. The HR624mk2 monitor offers the same design as the Mackie HR824mk2 in a more compact package. The new Zero Edge Baffle minimizes diffrac

MORE...


899.99
699.99

Mackie Hr824mk2 Studio Monitor (2010)
"The high-resolution Mackie HR824mk2 Active Studio Reference Monitor sounds as smooth as it looks. The rounded contours of the HR824mk2 monitor's Zero Edge Baffle minimize diffraction to give you a crystal clear audio image of your mix. The Mackie Optimiz

MORE...


749.99
749.99

Adam Audio A7x Powered Studio Monitor
"More than 30 glowing reviews, numerous awards, and countless dedicated fans made the A7, the predecessor of this new model, a true legend in near-field monitoring. Now, the legend continues with the A7X: All drivers, all amplifiers, as well as the cabine

MORE...


199.00
99.00

Akai Professional Rpm3 Production Monitors With Usb Audio Interface
"Combining compact monitoring with a USB audio interface, RPM3 monitors enable you to simultaneously play audio from and record audio to a computer through the included USB cable. No special drivers are required. RPM3 monitors can easily record profession

MORE...


300.00
259.99

Radial Engineering Mc3 Passive Studio Monitor Control
"The Radial MC3 monitor controller is a studio tool that enables you to quickly select between reference monitors, sub woofer or headphones and compare how the mix translates via various playback systems. Unique to the MC3 is the ability to quickly sum mo

MORE...


2095.00
1895.00

Genelec 8050B Bi-Amplified Monitor System (Each)
"Capable of producing peak SPL of over 120 dB per pair, and with a low frequency response extending down to 35 Hz, the 8050B is a powerful wideband bi-amplified monitoring system.Genelec's Intelligent Signal Sensing (ISS) feature, reduces power consumptio

MORE...


360.00
199.99

Tannoy Reveal 502
"The Tannoy Reveal 502 is the next step in the line of professional Reveal Series studio monitors. The powered Reveal 502 monitor's perfectly matched integrated amplifier ensures maximum efficiency and removes any need for a separate power amp. Response i

MORE...


280.00
99.99

Tannoy Reveal 402
"The Tannoy Reveal 402 is the next step in the line of professional Reveal Series studio monitors. The powered Reveal 402 monitor's perfectly matched integrated amplifier ensures maximum efficiency and removes any need for a separate power amp. Response i

MORE...


299.00
299.00

Avantone Pro Passive Mixcube (Pair) Buttercream
"The Avantone MixCubes are shielded, full-range mini reference monitors. Their design is inspired by the legacy of the 5C Sound Cubes used in virtually all-major studios for the last 25 years.Engineering ObjectiveTo build a full-range, rugged, mini-refere

MORE...


895.00
795.00

Genelec M040 Active 2-Way Monitor (Each)
"The Genelec M040 active studio monitors strike a perfect balance for project and professional studios. With a 6.5"" low end driver and a 1"" high end driver, they are capable of effectively reproducing low end frequencies when mixing dance music, as well

MORE...


415.83
249.50

Krk Rokit Powered 8 Generation 3 Powered Studio Monitor
"KRK Systems is one of the worlds most respected manufacturers of studio reference monitors. In their state of the art design facility, KRK engineers create products that deliver natural and balanced spectral response with low distortion and superior imag

MORE...


2399.00
1999.00

Dangerous Music Monitor St Remote-Controlled Source And Speaker Switcher
"The Dangerous MONITOR ST is the gold standard for studio reference. Input source selection, speaker switching, cue system, talkback functions, and headphone amplification are all neatly tucked into one rack space and controlled via the comprehensive, cus

MORE...


1 [2] [3] [4] [5] [6] [7] [8] [9] [10] [11] [12] [13] [14] [15] [16] [17] [18] [19] [20] [21] [22] [23] [next]

Only $14.49
CLICK HERE


---

Only $12.99
CLICK HERE


---

Only $84.99
CLICK HERE
---
4400.00
3499.99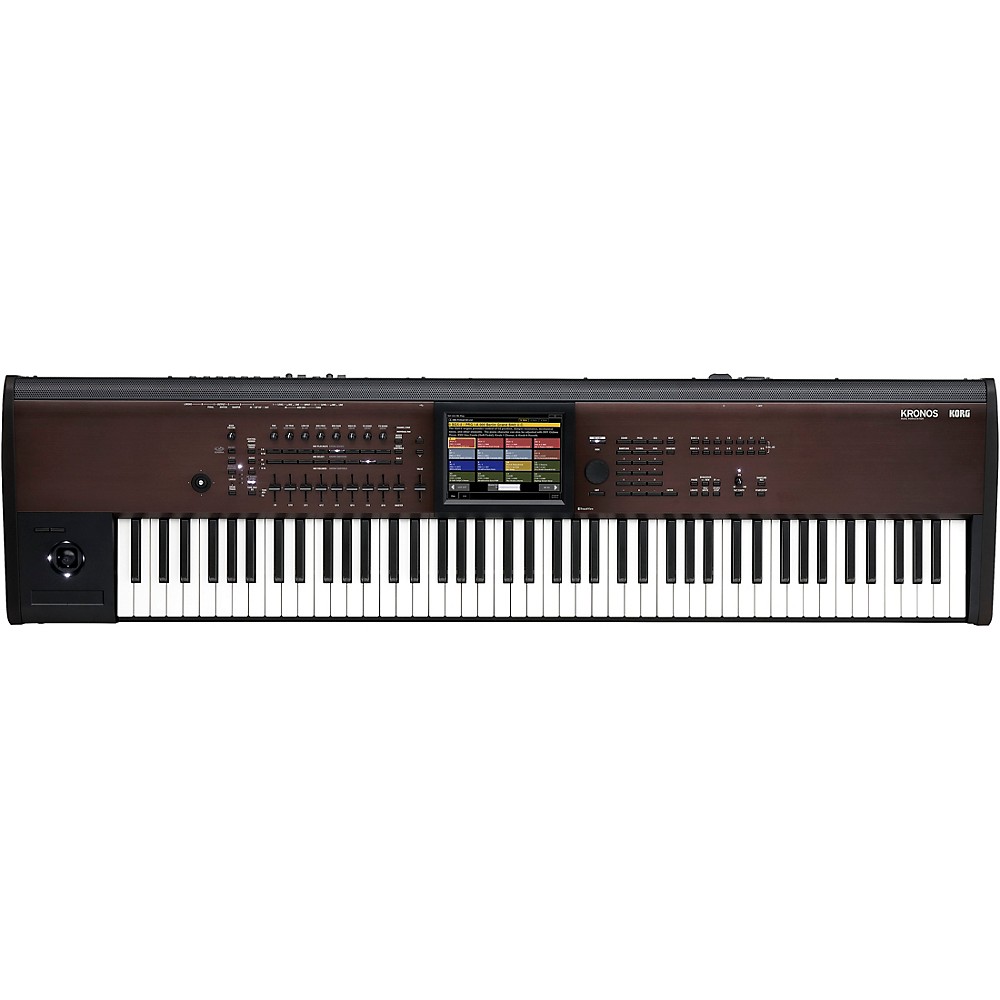 Refurbished Korg Kronos With New Light Touch 88-Note Action And Lighter Body
"The Korg KRONOS has established itself as a premier performance and recording keyboard instrument, and serves as the chief controller and sound source hub for countless musicians and studios all over the world. With its position in the marketplace firmly

More Synthesizers And Workstations
---
3299.00
3299.00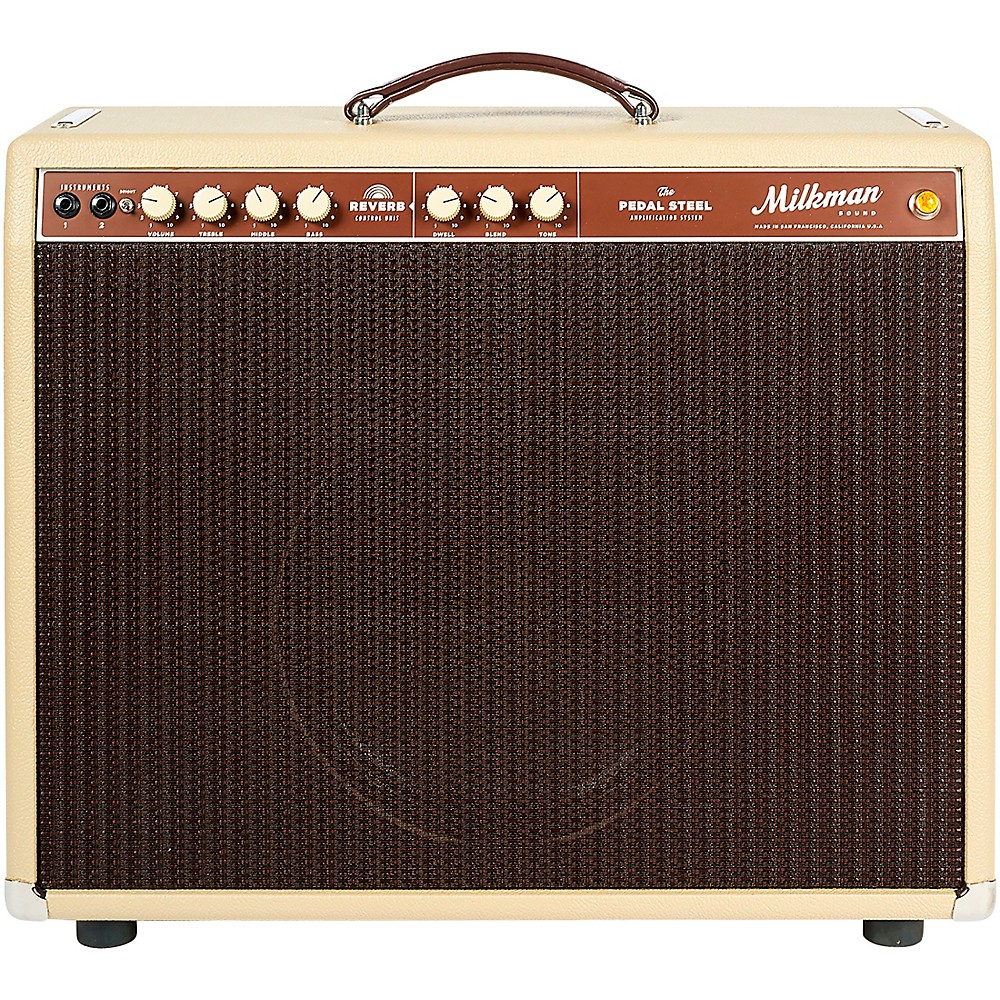 Milkman Sound 85W Pedal Steel 85W 1X12 Tube Guitar Combo Amp With Celestion Alnico Creamback Speaker Vanilla 12 Celestion Alnico Cream
"The Milkman 85W Amplifier is the flagship of the Milkman line. It has incredible headroom, feel and tone. Whether you are using it for steel guitar, or 6-string guitar, this amplifier is going to sing for you. Playing this amplifier is like fingerprintin

More Guitar Amplifiers
---