Sunday, July 22nd 2018.
Sequencers
We offer a full compliment of sequencers and groove boxes for midi and digital audio, loops, sound modules, samplers, keyboards, digital pianos, workstations and synthesizers from major brand names like, yamaha, korg, roland, kurzweil, casio and more. If you don't find the product you're looking for, please drop us a line and we'll be happy to find it for you
| Samplers | Sound Modules | Sequencers |
1 [2] [3] [4] [5] [6] [7] [next]
499.00
241.91

Akai Professional Xr20 Beat Production Station
"The Akai XR20 is loaded with pro-grade, industrial-strength drum, percussion, bass, synth, sound effects; vocal and instrument hit sounds. Make your own beats with this machine that has the ability to lay percussion and other sound effects in a groove wh

MORE...


759.00
499.99

Boss Dr. Rhythm Dr-880 Rhythm Machine
"The Boss Dr. Rhythm DR-880 Rhythm Machine is a rhythm-programming powerhouse loaded with world-class drum, percussion, and bass sounds from Roland's famous SRX library. It also includes a stunning collection of original waveforms. You can get microscopic

MORE...


299.00
199.00

Akai Professional Mpx16 Sampler
"MPX16 is an advanced sample player with sixteen backlit velocity- and pressure-sensitive pads. With it, musicians, producers and performers can trigger sound samples stored on standard SD or SDHC cards. Insert the SD card, assign its contents to any of t

MORE...


299.00
199.00

Arturia Sparkle Drum Machine
"SparkLE is the newest hybrid instrument from Arturia that will take your beat creation to new levels. The high quality build construction of the SparkLE hardware and the amazing sound, workflow and creative tools in the award winning Spark Engine softwar

MORE...


569.00
275.00

Korg Kaossilator Pro+ Dynamic Phrase Synthesizer/Loop Recorder
"Save BIG when you buy today!Freely playable synthesizer; simply touch the touchpad to play notes and manipulate sounds in real timeA total of 250 sound programs (including drum program) cover a wide range of styles, including 62 new programsLoop Recordin

MORE...


199.00
99.00

Akai Professional Mpx8sd Sample Player
"The MPX8SD from Akai takes everything Akai is known for, and packs it into a compact 8-pad controller with a built-in library of popular sounds, samples, and bumps. The 8 velocity-sensitive pads give you plenty of room for expression, and creativity. USB

MORE...


489.00
349.99

Korg Kp3+ Kaoss Pad Dynamic Effects Unit/Sampler
"Save BIG when you buy today!Use the touchpad to control effects in real timeA total of 150 effects ideal for DJ mixing and sound design; 42 new types of effects including Vinyl Break and Ducking CompressorNewly designed looper lets you freely manipulate

MORE...


19.00
19.00

Teenage Engineering Op-1 Antenna
This FM radio antenna plugs into the 3.5 mm radio antenna jack for better signal reception when indoor or in remote areas. It has three telescoping levels and retracts to just a few inches long. Excellent accessory for the OP-1.

MORE...


199.99
99.00

Akai Professional Apc Mini Ableton Live Controller
"In 2009, Akai Professional collaborated with the creators of Ableton Live, a powerful music performance and production software environment, and introduced the original Ableton Performance Controller-APC40. The instrument raised the standards of controll

MORE...


15.00
15.00

Teenage Engineering Op-1 Bender
"Bender mounts on the orange knob and comes with a rubber band that is attached around the blue knob for elasticity. By selecting the bender in the LFO browser, you may bend any parameter you like. Everything from pitch to filter or synthesizer parameters

MORE...


59.00
59.00

Teenage Engineering Po-16 Factory Pocket Operator
"Experience a fresh new way to create music using your thumbs. With its pocket size, its animated graphics, real synthesizer engines, sync, punch-in effects, built-in speaker, alarm clock and impossibly low price, making electronic music has never been th

MORE...


15.00
15.00

Teenage Engineering Op-1 Brick Shaft
Brick shafts are LEGO compatible shafts that you put on any of the knobs. Now you may mount any lego part onto your OP-1. Why not put on a big lego rubber wheel for that extra grip? Or build your own motor driven programmable LFO together with LEGO MINDST

MORE...


59.00
59.00

Teenage Engineering Pocket Operator - Arcade Po-20
"The Pocket Operator series is a fun and portable way to make electronic music, and the PO-28 is perfect for the fan of crazy bleeps and dings and other sounds you might find in a vintage arcade. Its hard to describe a sound set, but picture this: its 198

MORE...


449.99
329.99

Novation Circuit Groove Box + Sample Import
"Its a beat-dropping, heart-stopping musical brainstorm in a box. Grab the moment. The only question youll ask is: how did I ever live without it?Ideas in Seconds. Tracks in Minutes.Circuit inspires, straight out the box. Combining two-part synthesiser an

MORE...


15.00
15.00

Teenage Engineering Mc-3 Sync Cables For Pocket Operator
"MC-3 stereo sync cable pack allows you to connect Pocket Operators together in perfect synchronization. Each pack contains three cables, each 63mm long"

MORE...


1 [2] [3] [4] [5] [6] [7] [next]

Only $14.49
CLICK HERE


---

Only $12.99
CLICK HERE


---

Only $84.99
CLICK HERE
---
4400.00
3499.99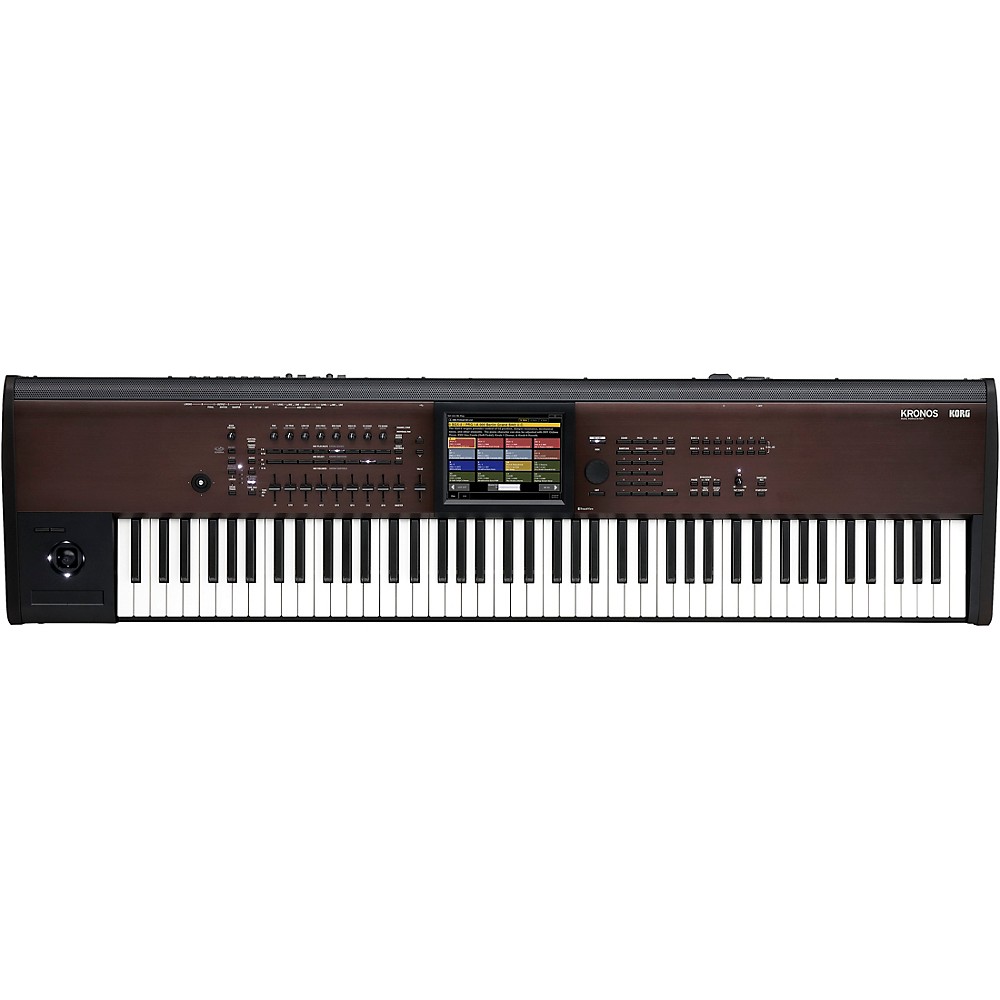 Refurbished Korg Kronos With New Light Touch 88-Note Action And Lighter Body
"The Korg KRONOS has established itself as a premier performance and recording keyboard instrument, and serves as the chief controller and sound source hub for countless musicians and studios all over the world. With its position in the marketplace firmly

More Synthesizers And Workstations
---
3299.00
3299.00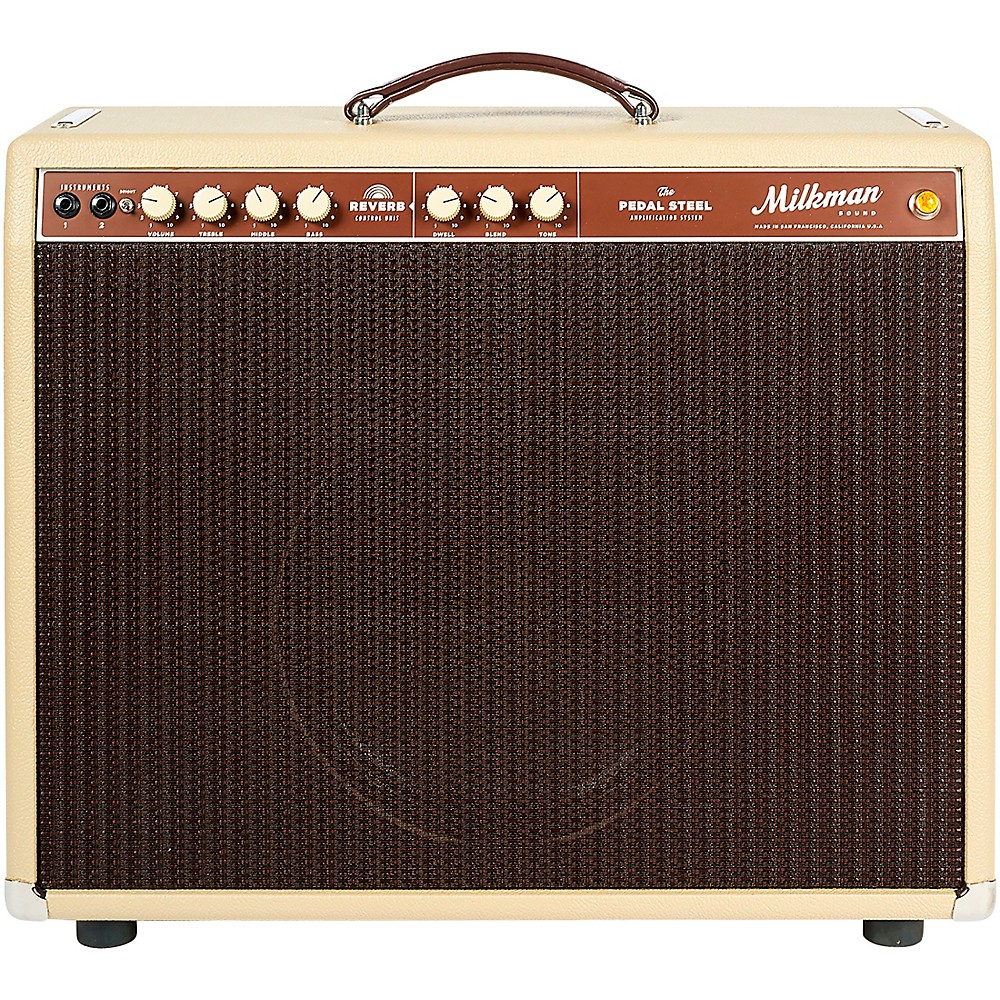 Milkman Sound 85W Pedal Steel 85W 1X12 Tube Guitar Combo Amp With Celestion Alnico Creamback Speaker Vanilla 12 Celestion Alnico Cream
"The Milkman 85W Amplifier is the flagship of the Milkman line. It has incredible headroom, feel and tone. Whether you are using it for steel guitar, or 6-string guitar, this amplifier is going to sing for you. Playing this amplifier is like fingerprintin

More Guitar Amplifiers
---