Sunday, July 22nd 2018.
Studio Equalizers For Sale
Gear Musician offers a full line of studio equalizers for sale online as well as rack mount effects for guitar, bass and live sound applications. We also carry a full line of effects for live sound, djs and more.
179.00
115.00

Art 351 Single Channel 31-Band Equalizer
"The ART 351 Single Channel 31-Band Equalizer features a rugged all-steel chassis that occupies a single 19"" rackspace. The 351 is a single-channel, 31-band, 1/3-octave graphic equalizer with many features: constant Q circuitry with a 3% center frequency

MORE...


295.00
189.00

Art 355 Dual Channel 31-Band Eq
"The ART 355 Dual Channel 31-Band EQ boasts a rugged, all-steel chassis that occupies 2U rackspace and fits standard 19"" racks. The 335 has a long list of impressive features that includes constant Q circuitry, 20mm center detent sliders, selectable boos

MORE...


775.00
649.00

Ashly Audio Gqx-3102 Dual 31-Band Graphic Equalizer
"The Ashly GQX-3102 is a graphic equalizer that features two channels of 31-band 1/3-octave EQ, a tunable high-pass filter circuit (8Hz to 200Hz), a switch-selectable cut or boost of either 6dB or 15dB. The full-throw faders are a custom-manufactured meta

MORE...


799.95
529.95

Dbx Ieq-15 Graphic Eq
"The dbx iEQ-15 Graphic EQ delivers uncompromised dbx sonic integrity enhanced with a powerful array of flexible feature. Includes AFS one-touch feedback suppression, Type V noise reduction, and PeakStopPlus limiting. Switchable 6 or 15dB boost/cut range;

MORE...


799.95
529.95

Dbx 2231 Dual 31-Band Graphic Equalizer
"The dbx 2231 Dual 31-Band Graphic Equalizer gives you 2 channels with 31 bands, each 1/3 octave to achieve the most precise tone control you can get. The dbx 2231 equalizer combines a superb EQ circuit, a powerful limiter, and revolutionary Type III nois

MORE...


129.99
91.77

Nady Geq 131 Single 31-Band Eq
"The Nady GEQ131 is a single-channel 31-band, 1/3-octave equalizer in a single rack space. It features constant Q-circuitry with a 5% center frequency accuracy, switchable low-cut filter with LED, selectable 6dB or 12dB range with LED, active balanced and

MORE...


1450.00
1299.00

Daking Mic-Pre/4 Band Eq
"The Daking Mic-Pre/4 Band EQ is a single channel high end, all discrete Class A transformer balanced (input and output) unit that combines a great mic pre and world class EQ in one single rack unit. Separate mic and line inputs can be selected from the f

MORE...


2300.00
2070.00

Manley Mid Frequency Eq
"Specially useful for midband oriented instruments such as guitars, vocals, harmonicas, and violins, the MID Frequency Enhanced Pultec EQ (MEQ-5 type) shares the same features and specifications as the Manley 'EQP-1A' version. The differences lie in the p

MORE...


6600.00
5940.00

Manley Massive Passive Stereo Eq - Mastering Version
"The mastering version of the Manley Massive Passive Stereo EQ provides precisely repeatable settings. Manley came up with a clever way to pull it off without breaking your bank account: mechanically detented knobs for the Gain and Bandwidth controls to e

MORE...


3299.99
3299.99

Summit Audio Eqp-200B Dual Program Equalizer
"The The Summit Audio EQP-200B Dual Program Equalizer is a full range 2-channel passive equalizer that uses vacuum tubes to overcome any insertion gain loss. The EQP-200B equalizer harnesses both solid state and tube technologies to produce the warm sound

MORE...


2795.00
2495.00

A Designs Em-Eq2 Dual Solid State 3-Band Eq
"Following the success of its Pultec-style EM-PEQ 500 Series equalizer module, the A-Designs EM-EQ2 is a 2-channel, rackmount version of the EM-PEQ, which is famous for its low-end punch when used on the 2-bus. Well-suited for tracking, mixing and even ma

MORE...


937.44
749.95

Dbx Zonepro 1261M Speaker Processor
"The ZonePRO products have long been the obvious choice for managing commercial audio applications. They're easy to install and use - thanks to step-by-step setup wizards - and they're backed by long track record of dbx reliability. The fact that so many

MORE...


299.99
299.00

Golden Age Project Eq73 Neve Style Eq
"The class-A circuit used in the EQ-73 has a similar sound characteristic as the classic Neve 1073 module, but without the high pass filter. The sound is warm, punchy, sweet and musical. The same classic characteristics heard on countless recordings thoug

MORE...


5499.00
5299.00

Elysia Museq Discrete Class A Stereo Equalizer
"This analog EQ is a combination of premium sound shaping capabilities with optimally matched parameters and the highest quality components, enabling the user to find musical results quickly and easily. The five bands and their ample gain ranges as well a

MORE...


2595.00
2595.00

A Designs Hammer 2
"A-Designs Audios HM2EQ HAMMER, a three-band, dual-mono tube/hybrid equalizer, has been widely praised for its sound in the studio, both for tracking as well as across the main mix outputs. After fielding input from many engineers and producers, A-Designs

MORE...



Only $14.49
CLICK HERE


---

Only $12.99
CLICK HERE


---

Only $84.99
CLICK HERE
---
4400.00
3499.99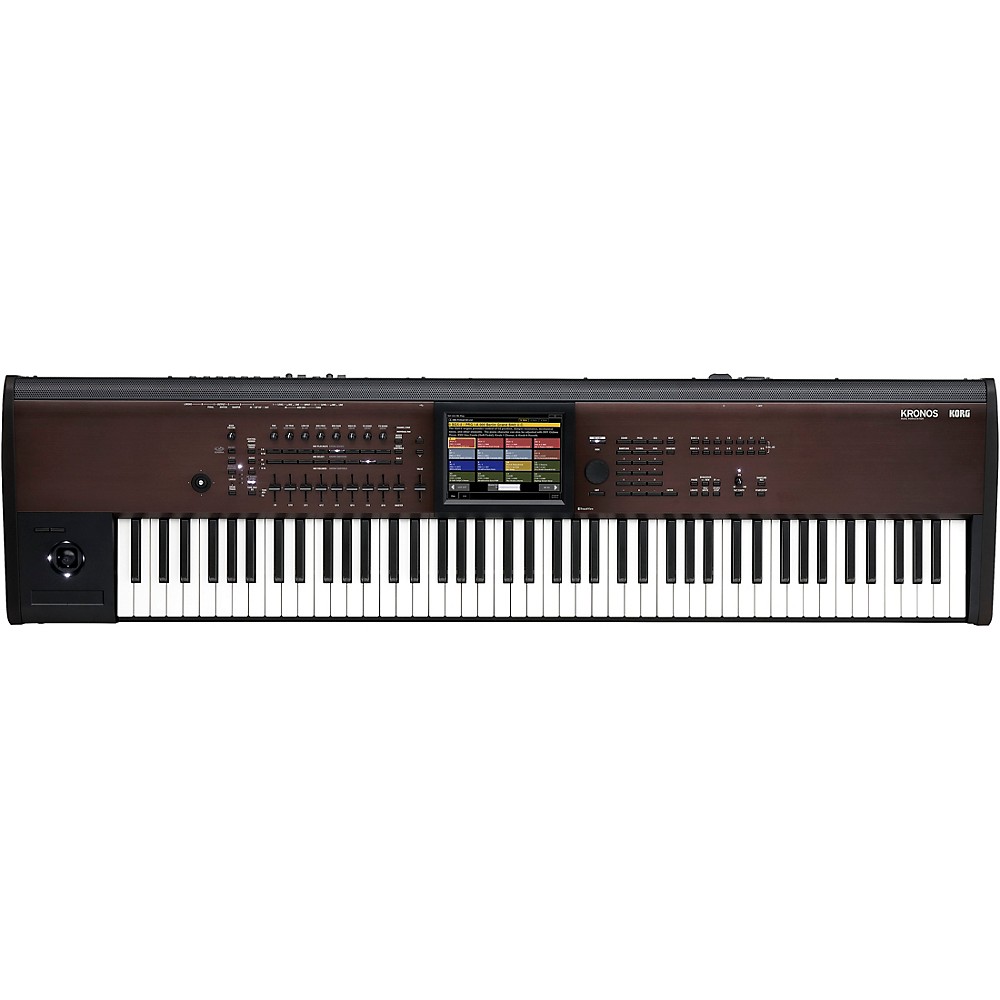 Refurbished Korg Kronos With New Light Touch 88-Note Action And Lighter Body
"The Korg KRONOS has established itself as a premier performance and recording keyboard instrument, and serves as the chief controller and sound source hub for countless musicians and studios all over the world. With its position in the marketplace firmly

More Synthesizers And Workstations
---
3299.00
3299.00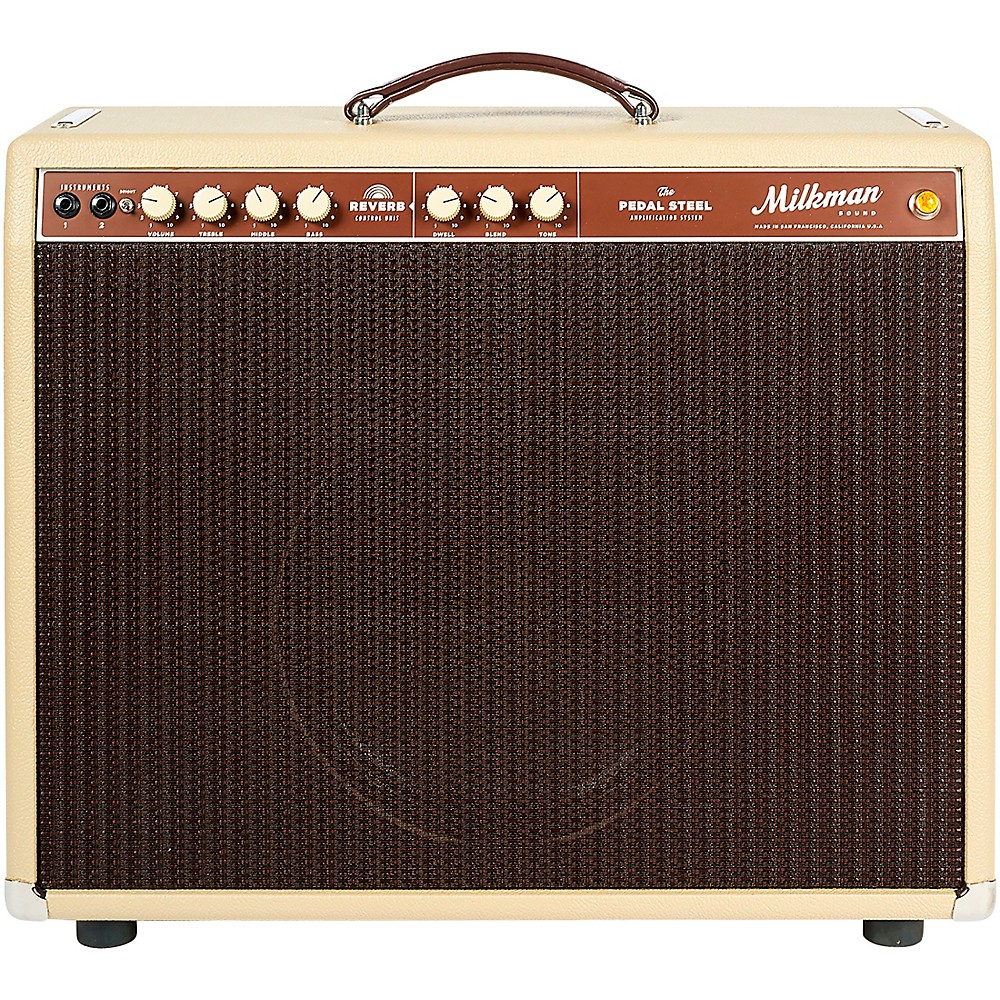 Milkman Sound 85W Pedal Steel 85W 1X12 Tube Guitar Combo Amp With Celestion Alnico Creamback Speaker Vanilla 12 Celestion Alnico Cream
"The Milkman 85W Amplifier is the flagship of the Milkman line. It has incredible headroom, feel and tone. Whether you are using it for steel guitar, or 6-string guitar, this amplifier is going to sing for you. Playing this amplifier is like fingerprintin

More Guitar Amplifiers
---