Wednesday, October 17th 2018.
Acoustic Bass Guitars For Sale
Gear Musician offers a full line of acoustic bass guitars for sale online as well as bass guitar amplifiers, amp heads and cabinets by the major manufacturers in the industry such as ampeg, crate, eden, hartke, swr, peavey, fender, gallien kruger and more.
399.00
269.00

Dean Eabc Cutaway Acoustic-Electric Bass
"The Dean Cutaway EAB is a full-sized acoustic-electric bass with a 34"" scale that produces a deeper, fuller tone than basses costing much more. Select spruce top; mahogany back, sides, and neck; rosewood fingerboard; and die-cast chrome tuners. Cosmetic

MORE...


399.00
269.00

Dean Eab Acoustic-Electric Bass Black
"The Dean EAB Acoustic-Electric Bass is a full-sized bass guitar that produces a deeper, fuller tone than basses costing much more. 34"" scale, easy-playing neck. Case sold separately.Select Spruce Top Mahogany Body 34"" Scale 1-5/8"" Nut Set Mahogany C N

MORE...


374.99
199.99

Ibanez Aeb5e Acoustic-Electric Bass Black
"The Ibanez AEB5E acoustic-electric bass delivers a punchy low end, whether amplified or not. As an unplugged acoustic bass, its agathis body and sides give it a warm tone.The Ibanez piezo pickup and Ibanez AEQ-202T preamp with 2-band EQ and onboard tuner

MORE...


599.00
329.99

Dean Exotica Quilted Ash Acoustic-Electric Bass Guitar
"The Dean Exotica Quilted Ash Bass has beauty that's more than skin deep. It goes all the way to the tone. While the ash body and top deliver a crisp low end and the mahogany neck offers stability and responsiveness, there's more going on inside.Case sold

MORE...


599.99
399.99

Ibanez Aeb10e Acoustic-Electric Bass Guitar W/ Onboard Tuner
"The Ibanez AEB10E Acoustic-Electric Bass Guitar with Onboard Tuner gives you warm, full tones. A Fishman Sonicore pickup and SST preamp deliver a fat, punchy sound. The mahogany neck, back, and sides make for a rich low end. Features a spruce top, pearl

MORE...


979.00
572.62

Ovation Elite Tx Mid Depth Acoustic-Electric Bass Black
"The cutaway Ovation Elite TX Mid Depth Acoustic-Electric Bass is equipped with a contour body, with quality structural and decorative elements that raise these bass guitars into a class of their own.The Ovation Elite TX offers players maximum performance

MORE...


2199.00
1799.00

Martin Performing Artist Series Bcpa4 4-String Acoustic-Electric Bass Guitar Natural
"A bass for the performing artist, the BCPA4 features sapele back and sides, a solid spruce top, a J-style cutaway body, and Fishman F1 Analog Electronics for deep, rich tone plugged-in or unplugged. It's a perfect marriage of upright and electric tone.In

MORE...


600.00
450.00

Gold Tone 25 Scale Acoustic-Electric Microbass Natural
"The MicroBass25, or M-Bass25, is a 25"" short-scaled acoustic/electric bass guitar that utilizes a dedicated synthetic string and a piezo transducer pickup. The extended scale length greatly improves intonation over similar models and allows for an acous

MORE...


749.00
499.95

Alvarez Artist Series Ab60ce Acoustic-Electric Bass Guitar Natural
"The Alvarez Artist Series AB60CE Acoustic/Electric Bass Guitar Cutaway is warm, punchy and resonant and comes with the amazing SYS650 dual pickup, blend system EQ with tuner. This bass is a member of the Alvarez Artist '60 Series. Alvarez was careful to

MORE...


544.99
459.99

Kala Solid Top Acoustic-Electric U-Bass Natural
"For the Kala U-Bass player, Kala offers additional visual options and adds a mid-range punch with the solid spruce top U-Bass with mahogany back and sides. Since 2008, the U-Bass is still grabbing ears and turning heads. Praised for its colossal low end,

MORE...


499.00
399.99

Kala Exotic Mahogany Acoustic U-Bass Natural
"The Kala Exotic Mahogany U-Bass is a meticulously crafted instrument that offers fine tonewoods that produce a surprisingly warm and rich sound that you'll instantly fall in love with. The 21 in. scale allows you to move effortlessly up and down the 16-f

MORE...


877.99
569.99

Takamine Gb30ce Acoustic-Electric Bass Guitar Natural
"The GB30CE features a solid spruce top and mahogany back and sides produces a rich, resonant sound. Its slim mahogany neck and 16-radius rosewood fingerboard provide great feel and playability, while the onboard Takamine TK-40B preamp system gives you a

MORE...


918.00
699.00

Taylor Gs Mini-E Acoustic-Electric Bass Regular Natural
"There's something undeniably inviting about the Taylor GS Mini's scaled-down size, yet playing just a few notes reveal the impressive voice of a full-size instrument. That mix of portability and musicality has proven to be a winning combination that fits

MORE...


1338.52
949.99

Warwick Rockbass Alien Deluxe 5-String Acoustic-Electric Bass Guitar Natural Hi Polish
"The RockBass Alien Deluxe is the choice for a more demanding bass player. On top of the outstanding features of the Alien Standard, the Alien Deluxe gives you additional aspects worthy of the title ""deluxe"" from Bubinga back and sides to the Fishman Pr

MORE...


499.99
399.99

Kala Exotic Mahogany U-Bass Ukulele Bass Fretted Natural
"The Exotic Mahogany U-Bass Acoustic-Electric is Kala's best-selling bass ukulele. It captures the same upright bass sound as the solid mahogany U-Bass, but in a hollowbody format that brings an open, airy tone. It features exotic mahogany top a

MORE...



Only $14.49
CLICK HERE


---

Only $12.99
CLICK HERE


---

Only $84.99
CLICK HERE
---
999.00
699.99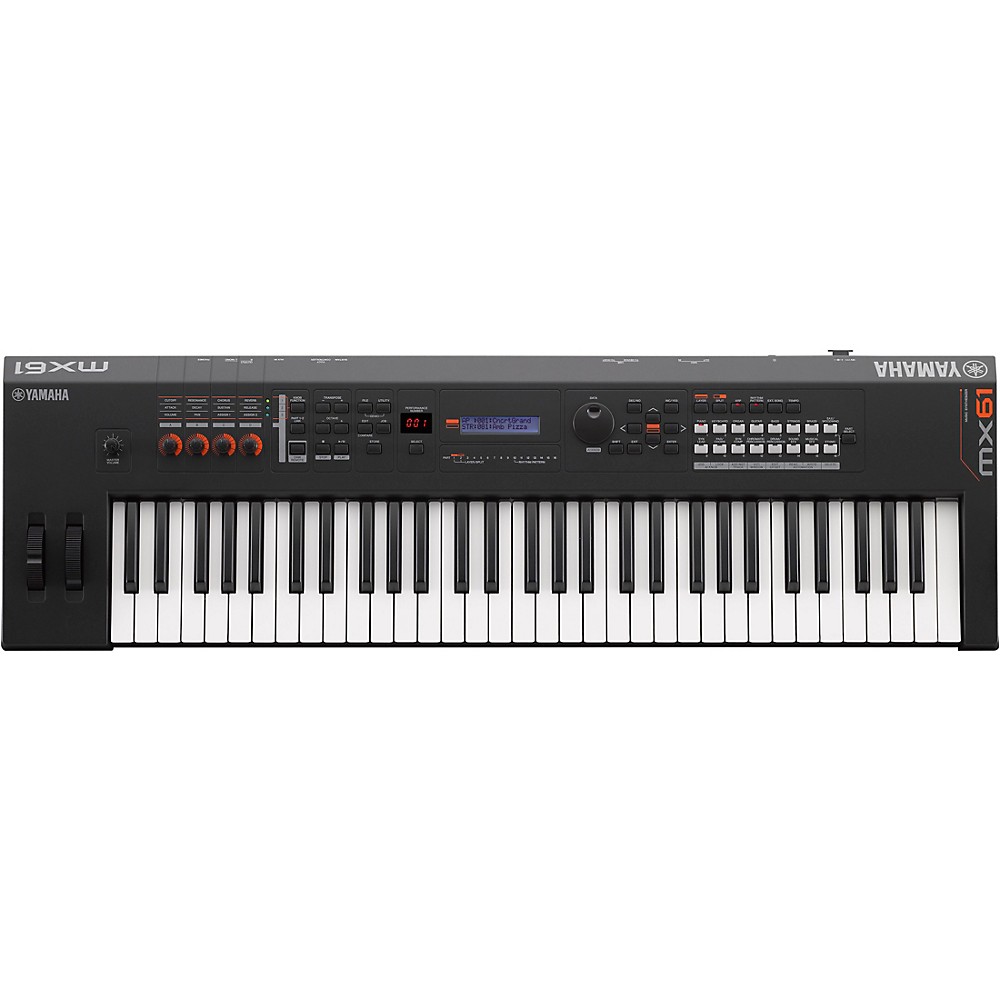 Yamaha Mx61 61 Key Music Production Synthesizer Black
"The MX v2 is a compact, lightweight Music Synthesizer with over 1000 Motif Voices plus deep computer and iOS integration. MX v2 adds a Class Compliant USB audio and MIDI interface and unlocks the new FM Essential iOS synth app. Available with 49 or 61 to

More Synthesizers And Workstations
---
999.99
499.99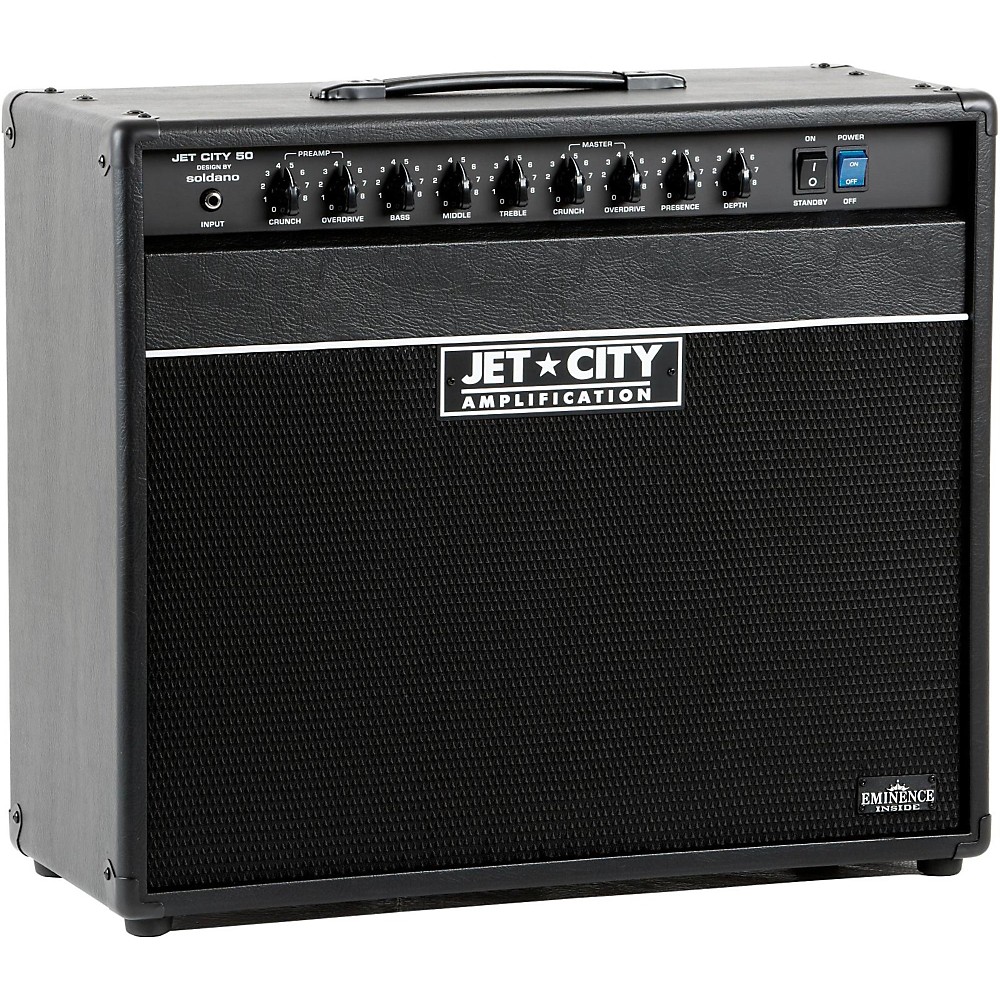 Jet City Amplification Jca5012c 50W 1X12 Tube Guitar Combo Amp Black/Blue
"50 watts from a pair of 6L6 power tubes and all the features of the JCA100H make the JCA50H Tube Guitar Combo Amp ideal for gigging musicians who need plenty of stage volume with some nice power amp distortion. The Normal channel can range from clean ton

More Guitar Amplifiers
---