Wednesday, October 17th 2018.
Bass Guitar Books, Videos And CD Roms
Bass guitar books, videos and CD roms by the biggest names in the music industry.
| Back To Bass Guitar Accessories |
1 [2] [3] [4] [5] [6] [7] [8] [9] [10] [11] [12] [13] [14] [15] [16] [17] [18] [19] [20] [21] [22] [23] [24] [25] [26] [27] [28] [29] [30] [31] [32] [33] [34] [35] [36] [37] [38] [39] [40] [41] [42] [43] [44] [45] [46] [47] [48] [49] [50] [51] [52] [53] [54] [55] [56] [57] [58] [59] [60] [61] [62] [63] [64] [65] [66] [67] [68] [69] [70] [71] [72] [73] [74] [75] [76] [77] [78] [79] [80] [81] [82] [83] [84] [85] [86] [87] [88] [89] [90] [91] [92] [93] [94] [95] [96] [97] [98] [99] [100] [101] [102] [103] [next]
24.98
24.98

Hal Leonard Double Bass Contest Solos
Laureate Series Contest Solos for BassIntermediate to Advanced LevelVivaldi: Sonata no. 4 in Bb (1st and 2nd movements); Weinstein: Modal Solos (Mixolydian and Hungarian); Bottesini: Concerto; Reverie; Dragonetti: Concerto in A (1st movement); Hindemith:

MORE...


29.98
29.98

Hal Leonard Solos For The Bassoon Player
"Includes many famous bassoon excerpts including The Sorcerer's Apprentice, The Firebird and Symphony Number 4 by Tchaikovsky."

MORE...


5.50
5.50

Hal Leonard Essential Basstechnique
"Bass. Essential Technique for Strings is a book of studies to help the intermediate player develop the skills necessary for playing in an orchestra. Its flexible sequence allows you to choose pages from the three major sections: higher positions and shif

MORE...


14.95
14.95

Rock Band Bass (Modern Rock Ed.) Vol 21 Book/Cd
"The Bass Play-Along series will help you play your favorite Rock Band songs quickly and easily. Just follow the bass tab, listen to the CD to hear how the bass guitar should sound, and then play along using the separate backing tracks. The melody and lyr

MORE...


7.99
7.99

Alfred String Explorer Book 1 Bass
"This method takes the student on an exciting journey through beginning right and left hand technique, the history of stringed instruments and features ""Hot Shot"" challenges to keep the budding musician excited and entertained. String Explorer by Andrew

MORE...


5.50
5.50

Hal Leonard Essential Elements Bass Vol 2.
"The second book in the Essential Elements for Strings series reinforces the techniques learned in Book 1, and also introduces new concepts and develops skills in areas such as dynamics, rhythms, and sight-reading. Features a broad scope, comprehensive de

MORE...


14.99
14.99

Alfred The Art Of Bassoon Playing
"An up to date pedagogical study that incorporates many recent changes in bassoon playing, pedagogy and manufacturing. A must have for the bassoon pro or student."

MORE...


7.99
7.99

Alfred Suzuki Bass School Piano Accompaniments Volume 1
"Piano accompaniments for Suzuki Bass School, volumes 1-3."

MORE...


39.95
39.95

Hudson Music Victor Wooten Groove Workshop Bass Workshop 2-Dvd Set
"In this nearly 5-hour, 2-disc DVD set, legendary bassist Victor Wooten redefines the essential elements of music and demonstrates how to apply them in fresh, musically relevant ways. Victor's open approach to playing bass will provide effective improveme

MORE...


22.95
22.95

Cherry Lane Metallica - Death Magnetic Bass Tab Songbook
"The Metallica: Death Magnetic Bass-Vocal tab book is the matching folio to the highly acclaimed CD by the heavy metal masters. Includes artist-approved notes and bass tablature for the hit single ""The Day That Never Comes"" and nine more.Songs include:"

MORE...


14.95
14.95

Hal Leonard Rock Band - Classic Rock Edition - Bass Play-Along Volume 22 Book/Cd
"Rock Band: Bass Play-Along Volume 22 will help you play your favorite songs from the best-selling game quickly and easily. Just follow the bass tab, listen to the CD to hear how the bass should sound, and then play along using the separate backing tracks

MORE...


39.90
34.99

Carl Fischer Bass Grimoire Book & Dvd Package
"The Bass Grimoire book guides you through concise graphic diagrams for a well-rounded understanding of bass scales. It's perfect for the intermediate and advanced bass player who knows how to play bass chords but never knew how they were built.The Bass G

MORE...


22.99
22.99

Carl Fischer 60 Melodic Etudes For Bass Book
"Advance your knowledge of the fingerboard, improve intonation and time, and develop flexibility as you work through musical exercises in the various modes and scales. 128 pages.Written by John PatitucciMusical exercises that are fun to playSharpen all yo

MORE...


22.99
15.92

Hal Leonard Iron Maiden Bass Anthology (Tab Songbook)
The Iron Maiden Bass Anthology is a tab songbook from Hal Leonard that contains note-for-note bass transcriptions for 20 classic songs as played by Steve Harris.Includes lyrics and tab for:Aces HighBlood BrothersBrighter Than A Thousand SunsCan I Play Wit

MORE...


15.95
15.95

Hal Leonard 25 Essential Rock Bass Classics Tab Songbook
"The Essential Rock Bass Classics tab book contains lyrics and tablature for 25 songs every bassist should know, including: Another One Bites the Dust, Badge, Come Together, Crossroads, Detroit Rock City, Free Ride, Funk #49, Hey Joe, Iron Man, Low Rider,

MORE...


1 [2] [3] [4] [5] [6] [7] [8] [9] [10] [11] [12] [13] [14] [15] [16] [17] [18] [19] [20] [21] [22] [23] [24] [25] [26] [27] [28] [29] [30] [31] [32] [33] [34] [35] [36] [37] [38] [39] [40] [41] [42] [43] [44] [45] [46] [47] [48] [49] [50] [51] [52] [53] [54] [55] [56] [57] [58] [59] [60] [61] [62] [63] [64] [65] [66] [67] [68] [69] [70] [71] [72] [73] [74] [75] [76] [77] [78] [79] [80] [81] [82] [83] [84] [85] [86] [87] [88] [89] [90] [91] [92] [93] [94] [95] [96] [97] [98] [99] [100] [101] [102] [103] [next]

Only $14.49
CLICK HERE


---

Only $12.99
CLICK HERE


---

Only $84.99
CLICK HERE
---
999.00
699.99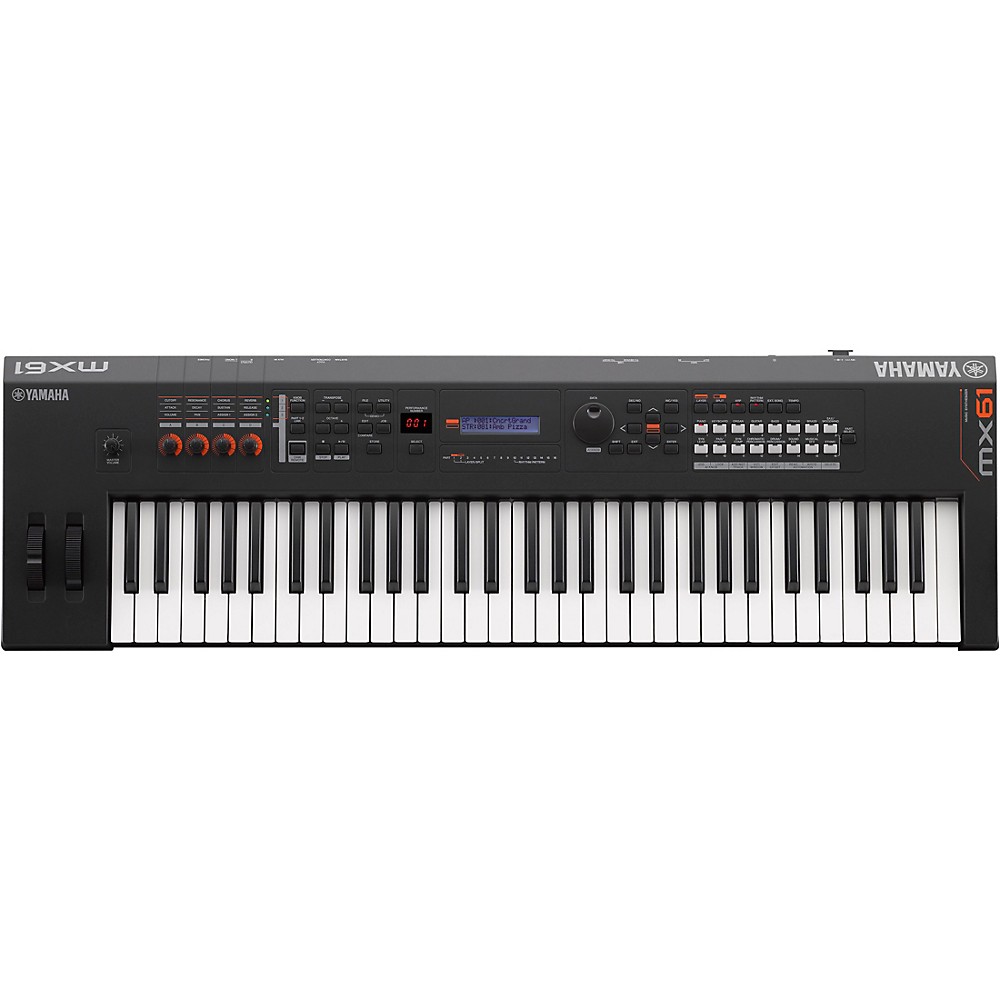 Yamaha Mx61 61 Key Music Production Synthesizer Black
"The MX v2 is a compact, lightweight Music Synthesizer with over 1000 Motif Voices plus deep computer and iOS integration. MX v2 adds a Class Compliant USB audio and MIDI interface and unlocks the new FM Essential iOS synth app. Available with 49 or 61 to

More Synthesizers And Workstations
---
999.99
499.99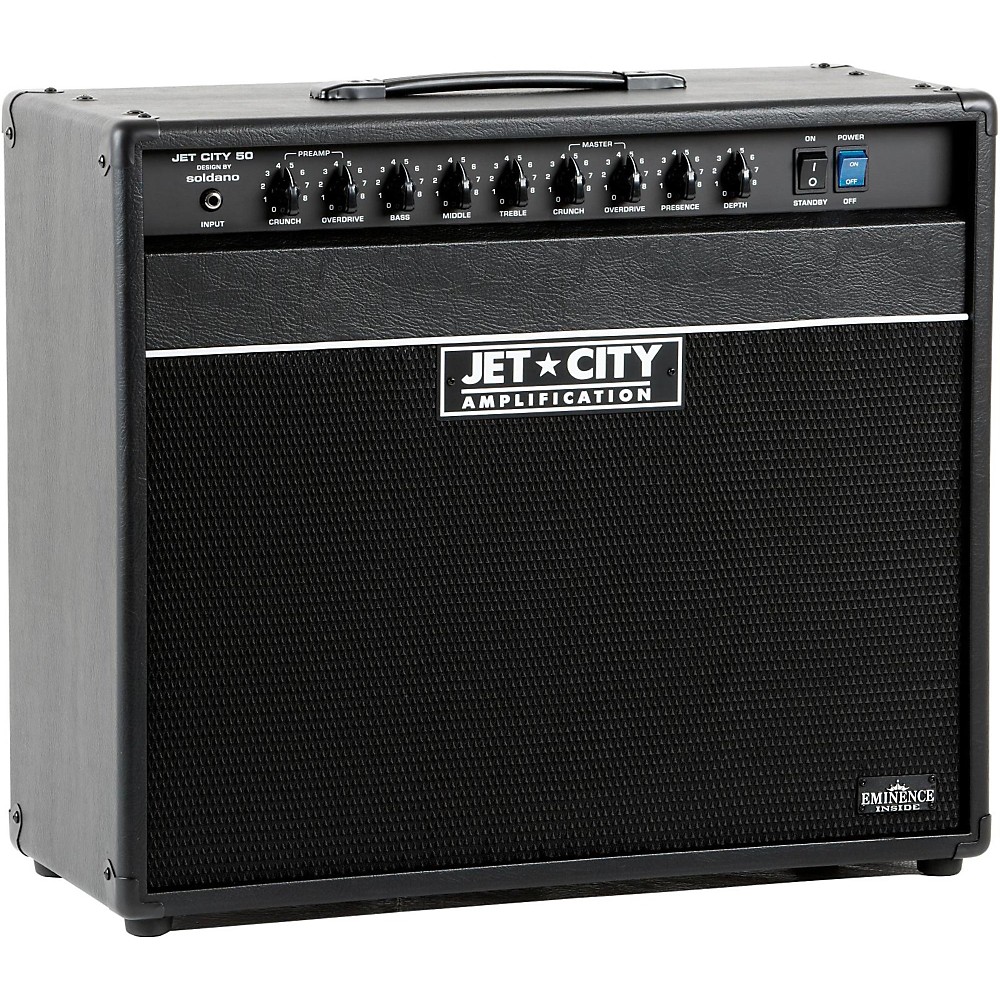 Jet City Amplification Jca5012c 50W 1X12 Tube Guitar Combo Amp Black/Blue
"50 watts from a pair of 6L6 power tubes and all the features of the JCA100H make the JCA50H Tube Guitar Combo Amp ideal for gigging musicians who need plenty of stage volume with some nice power amp distortion. The Normal channel can range from clean ton

More Guitar Amplifiers
---