Wednesday, October 17th 2018.
Bass Guitar Effects For Sale
Gear Musician offers a full line of bass guitar effects for sale online as well as bass guitar amplifiers, amp heads and cabinets by the major manufacturers in the industry such as ampeg, crate, eden, hartke, swr, peavey, fender, gallien kruger and more.
1 [2] [3] [4] [5] [6] [7] [next]
350.00
269.00

Tech 21 Bass Driver Deluxe
"Tech 21 makes the Bass Driver Deluxe for bassists who like to switch it up on stage. The SansAmp Bass Driver Deluxe is an excellent live tool for the tone-hopping, preset-stomping player. The Deluxe is all about fast delivery of monster Tech 21 bass tone

MORE...


95.70
71.80

Electro-Harmonix Nano Bassballs Envelope Filter Bass Effects Pedal
"The Electro Harmonix Nano Bassballs Twin Envelope Filter effects pedal has everything you loved about the original Bassballs in a pocket size. The human vocal-like sound of its two sweeping filters gives bass a strong presence under leads, or a commandin

MORE...


279.99
199.00

T-Rex Engineering Bass Juice Distortion Pedal
"The T-REX Bass Juice pedal offers distortion specially designed for bass guitar. In normal mode (boost function off) it delivers awesome sustain with rich creamy overtones and big bottom. Engage the distortion pedal's boost function and you are in fuzzto

MORE...


381.30
286.00

Electro-Harmonix Bass Microsynth Effects Pedal
"The Bass Micro Synthesizer XO adds the great sounds of the early Moog synthesizers to your bass arsenal. The pedal features 10 slider controls for ultimate control with 4 independent mixable voices (bass, octave, sub-octave, and square wave or distortion

MORE...


54.40
40.80

Electro-Harmonix The Mole Bass Booster Effects Pedal
"The Electro-Harmonix Mole Bass Booster Pedal helps bassists and guitarists unearth a positively subterranean sound. Based on the classic design, this updated Electro-Harmonix pedal adds the same rich, low-end bottom while adding a 20dB boost to your sign

MORE...


100.00
75.00

Electro-Harmonix Xo Bass Blogger Distortion Effects Pedal
"The Electro-Hamonix Bass Blogger's ultra-subtle distortion creates the perfect dialog with your drummer. Dial in your ideal fuzz with the effect pedal's no-fuss, three-knob design and fuzz/drive selector switch. Dry/effect outputs.Volume, tone, drive con

MORE...


232.00
116.00

Morley Pba-2 Dual Bass Wah Pedal
"You need the famous Morley PBA-2 Dual Bass Wah for that funkin', slappin', groovin' kind of sound. But sometimes a more straight-ahead vintage effect is called for. Just step on the button and you're playing a Traditional Wah. The PBA-2 is 2 super high-e

MORE...


166.70
125.00

Electro-Harmonix Bass Metaphors Compressor Effects Pedal
"The Electro-Harmonix Bass Metaphors Compressor Pedal has a distortion design that melds carefully selected compression with bass-specific EQ. You get tonality structure for your bass with a rock solid foundation. The Bass Metaphors pedal's channel strip

MORE...


199.99
139.99

Mxr M-80 Bass Direct Box With Distortion
"The MXR M-80 Bass Direct Box with Distortion is more than just a direct box. It's got so many features, you may wonder how you ever did without it! It includes a distortion channel with gain, volume, and blend controls; a noise gate to help keep it clean

MORE...


214.28
149.99

Mxr M-181 Bass Blowtorch Overdrive Distortion Pedal
"The M-181 MXR Bass Blowtorch bass overdrive pedal is made to deliver the hottest sounds this side of Hades--from a tube-like growl to full-blown distorted madness. Because the Bass Blowtorch's overdrive is focused in the midrange frequencies, you'll reta

MORE...


151.50
109.99

Boss Ceb-3 Bass Chorus
"This dedicated Boss Chorus design ensures that your sound retains all the power and clarity of the original bass sound. low filter lets lowest frequencies through unaffected. The Boss CEB-3 Bass Chorus has controls for level, low filter, rate, and depth.

MORE...


160.50
99.99

Boss Geb-7 Bass Equalizer Pedal
"The Boss GEB-7 Bass Equalizer Pedal is compact in size but features a wide frequency range -- from 50Hz all the way up to 10kHz. It has 7 sliders, 3 of which cover the critical midrange (400Hz, 500Hz, and 800Hz) where the character of the bass sound is d

MORE...


166.50
119.99

Boss Odb-3 Bass Overdrive Pedal
"The Boss ODB-3 Bass OverDrive Pedal is tailored to meet the demands of today's bassist with a wide variation of sharply contoured sounds. You can go from a mild overdrive to a hard distortion. The Boss ODB-3 covers the entire spectrum, including 5-string

MORE...


127.50
79.99

Boss Lmb-3 Bass Limiter Enhancer
"The Boss LMB-3 Bass Limiter Enhancer lets you balance the overall output level to get consistent, stable-sounding bass lines across the wide dynamic range of the instrument. For fine-tuning, the Boss LMB-3 has a threshold level control, as well as a rati

MORE...


249.00
199.00

Ebs Bassiq Triple Envelope Filter Pedal
"The EBS BassIQ Triple Envelope Filter delivers big, bad, and luscious funk bass sounds. It gives you 3 different modes to choose from: Hi-Q, Up, and Down. Up mode is the classic envelope filter sound while Down, as you'd guess, is the opposite; it revers

MORE...


1 [2] [3] [4] [5] [6] [7] [next]

Only $14.49
CLICK HERE


---

Only $12.99
CLICK HERE


---

Only $84.99
CLICK HERE
---
999.00
699.99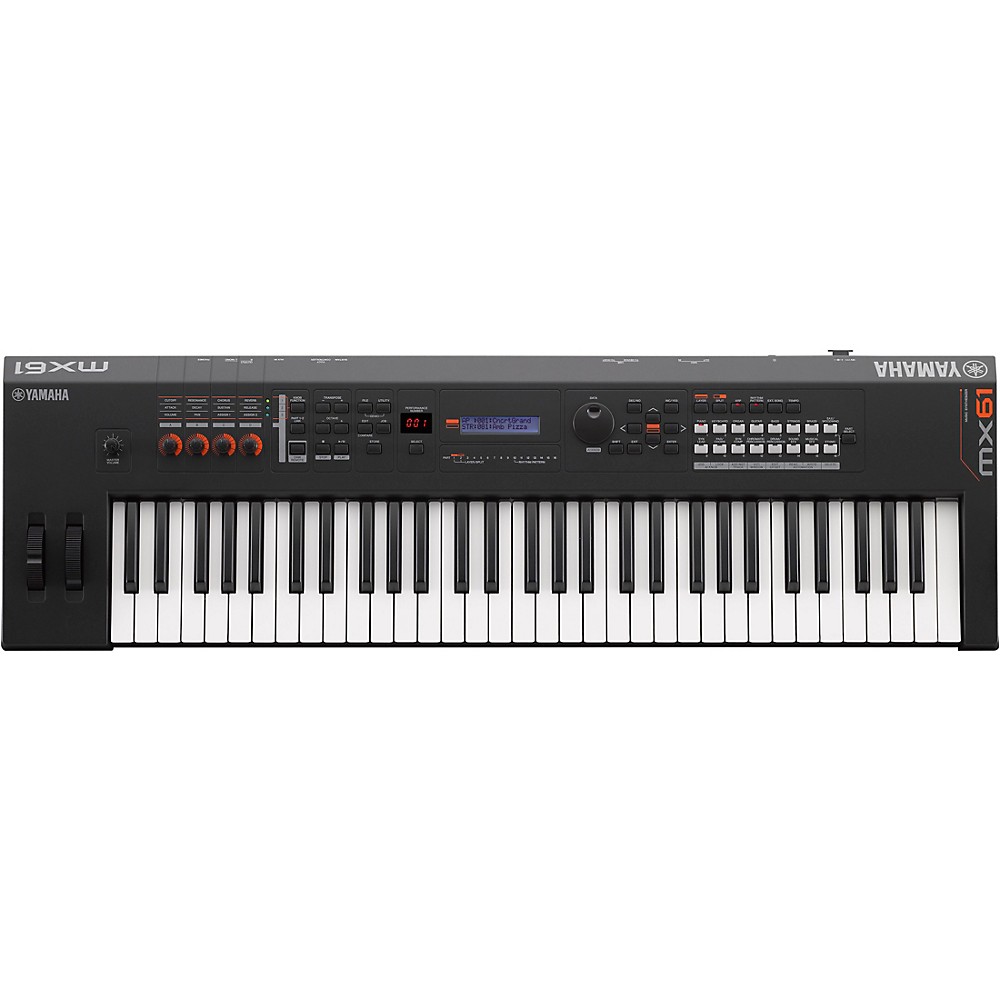 Yamaha Mx61 61 Key Music Production Synthesizer Black
"The MX v2 is a compact, lightweight Music Synthesizer with over 1000 Motif Voices plus deep computer and iOS integration. MX v2 adds a Class Compliant USB audio and MIDI interface and unlocks the new FM Essential iOS synth app. Available with 49 or 61 to

More Synthesizers And Workstations
---
999.99
499.99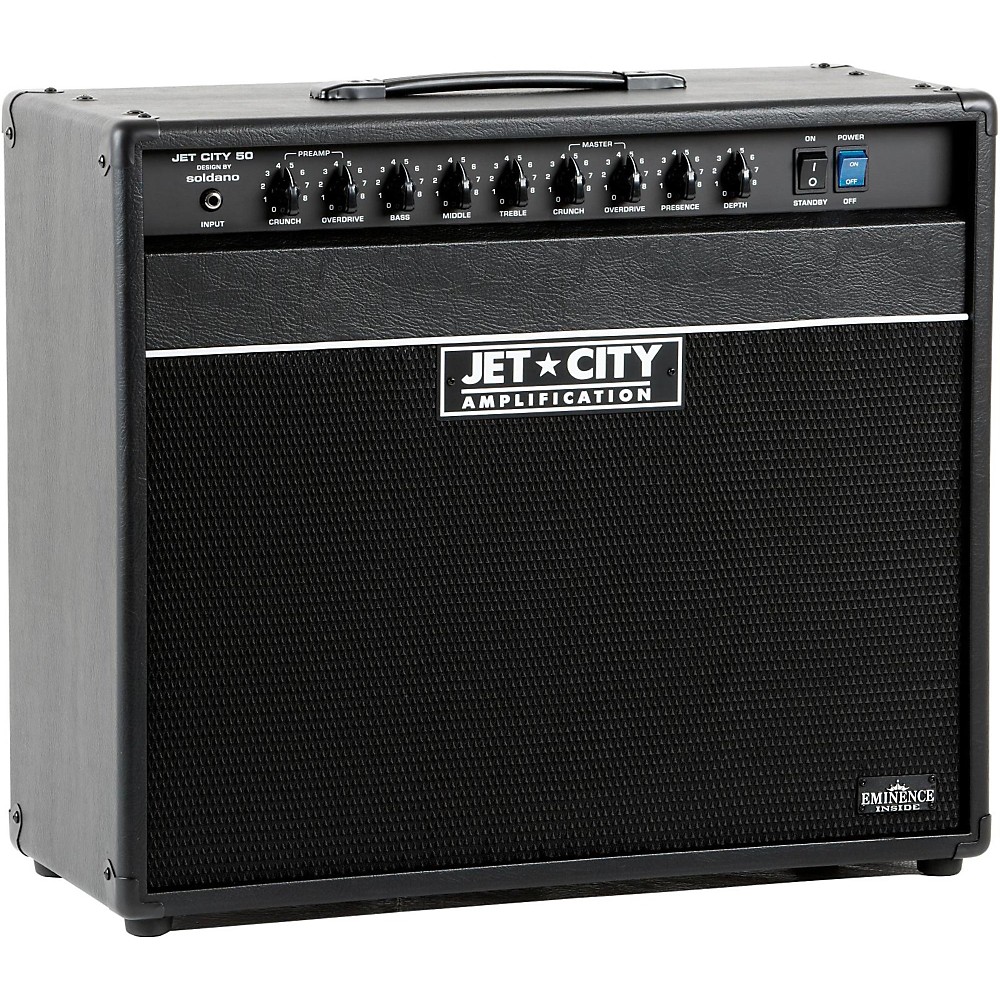 Jet City Amplification Jca5012c 50W 1X12 Tube Guitar Combo Amp Black/Blue
"50 watts from a pair of 6L6 power tubes and all the features of the JCA100H make the JCA50H Tube Guitar Combo Amp ideal for gigging musicians who need plenty of stage volume with some nice power amp distortion. The Normal channel can range from clean ton

More Guitar Amplifiers
---