Monday, December 10th 2018.
CD Players | DJ Gear
Gear Musician carries a complete line up of cd players and gear for the working DJ including turntables, double and single cd players, mixers, lighting packs, controllers, cartridges, dimmer packs, headphones and much more
| Complete DJ Systems | CD Players | Processors | Mixers | Turntables | DJ Accessories |
399.00
207.84

Numark Ndx500 Usb/Cd Media Player And Software Controller
"Numark's NDX500 is a USB/CD media player and software controller that lets you DJ with your entire media library-anywhere. Combining comprehensive standalone functionality with deep hardware and software integration, NDX500 is capable of playing and mixi

MORE...


359.95
219.95

Gemini Cdmp-1500 Single 1U Cd/Mp3/Usb Player
"If youre looking for a professional media player that packs powerful functionality and extensive features in a slim, low-profile design, the CDMP-1500 offers an ideal solution. Occupying just a single unit of rackspace, the CDMP-1500 boasts playback for

MORE...


639.95
399.95

Gemini Mdj-1000 Professional Media Player
"Designed with the modern digital DJ in mind, the MDJ-1000 lets you perform using just one USB stick, and boasts a large, 4.3 in. color display that provides real-time visual feedback of your playing track. With MIDI capability and its ability to play CDs

MORE...


849.00
699.00

Pioneer Xdj-700 Compact Digital Player
"The XDJ-700 is a compact multi player that's fully compatible with Pioneer's rekordbox performance DJ software. It comes with a large touchscreen, a familiar club layout and it inherits a host of features from its big brother, the XDJ-1000. Its smaller s

MORE...


2799.00
1899.00

Denon Sc5000 Prime Professional Media Player
"The game-changing SC5000 Prime is the next evolution in professional DJ media players. Headlining its long list of innovative, high-tech features is the 7-in HD touchscreen that lets you simply tap and swipe your finger to intuitively access, organize an

MORE...


5999.99
4999.00

Pioneer Cdj-Tour1 High-Resolution Multi-Player
"Pioneers CDJ media players have been the industrys choice for pro-level DJ performances, and now theyve raised the bar even higher with the CDJ-TOUR1. Tour from festival to arena with the CDJ-TOUR1 and perform at the highest level. Together with the DJM-

MORE...


1699.00
1397.00

Pioneer Cdj-900 Nexus Performance Tabletop Digital Multi Player
"The CDJ-900 was specifically designed for today's professional DJ. The CDJ-900's new multi-format digital turntables allow the DJ's to access, search and control their content directly from the player itself. The CDJ-900 provides the same legendary quali

MORE...


399.95
249.95

Gemini Mdj-600 Professional Dj Usb Cd Cdj Media Player
"The MDJ-600 packs tons of professional features into a compact, cutting-edge digital media player, all without the need for external software. Whether you like to DJ with CDs or you want USB and MIDI capabilities, this versatile player does it all. Its p

MORE...


559.95
349.95

Gemini Mdj-900 Professional Usb Dj Media Player
"The MDJ-900 is aimed at the demanding professional DJ, boasting a large 8 in. touch-sensitive jog wheel and packed with tons of high-end features. This cutting-edge digital media player is all about ease-of-use, letting you mix effortlessly without the n

MORE...


319.95
199.95

Gemini Mdj-500 Professional Usb Dj Media Player
"The MDJ-500 packs tons of professional features into a compact, cutting-edge digital media player, all without the need for external software. Its perfect for anyone whos trying to break into modern DJing, as well as the experienced DJ looking for a more

MORE...


1399.00
1199.00

Pioneer Djs-1000 Dj Sampler
"This intuitive, powerful and DJ-friendly interface packs dynamic performance features that give you the tools you need to improvise unique sounds and phrases on the fly. Let your creativity take over with the DJS-1000; shape your own sound and reimagine

MORE...


479.95
249.99

American Audio Vms2 2-Channel Compact Dj Midi Controller With Software
"The VMS2 is a compact midi controller that features 2 channels. It comes with its own rack mounting kit. Also included is the Virtual DJ LE software, so It is its own DJ Mixer/Midi controller all built into one. The ADJ VMS2 has 2 large scratch wheels th

MORE...


2799.00
1899.00

Denon Sc5000m Prime Professional Motorized Dj Media Player
"The SC5000M is the latest addition to Denon DJs Prime Series line up, bringing a motorized platter, legacy vinyl experience to DJs. Built on the interface and hardware of the multi-tech award-winning SC5000 DJ media player, the M (for Motorized) returns

MORE...


399.00
199.00

Numark Mp103usb Usb Mp3/Cd Player
"Whether you gig with a CD library or someone brings you a CD to play, it helps to be able to play them. If you're ready to transition to performing with MP3 files or even if you already do, the MP103USB USB and MP3 CD player lets you have the best of bot

MORE...


419.95
249.95

Gemini Cdm-4000 Dual Mp3/Cd/Usb Player And 2 Channel Mixer
"Gemini's CDM-4000 USB/CD Media Console is a powerful, cost-effective tool that provides easy-to-use track search and playback features across dual CD decks. Combining practical functionality with the control of a central mixer section, the CDM-4000 offer

MORE...



Only $14.49
CLICK HERE


---

Only $12.99
CLICK HERE


---

Only $84.99
CLICK HERE
---
1399.00
1299.99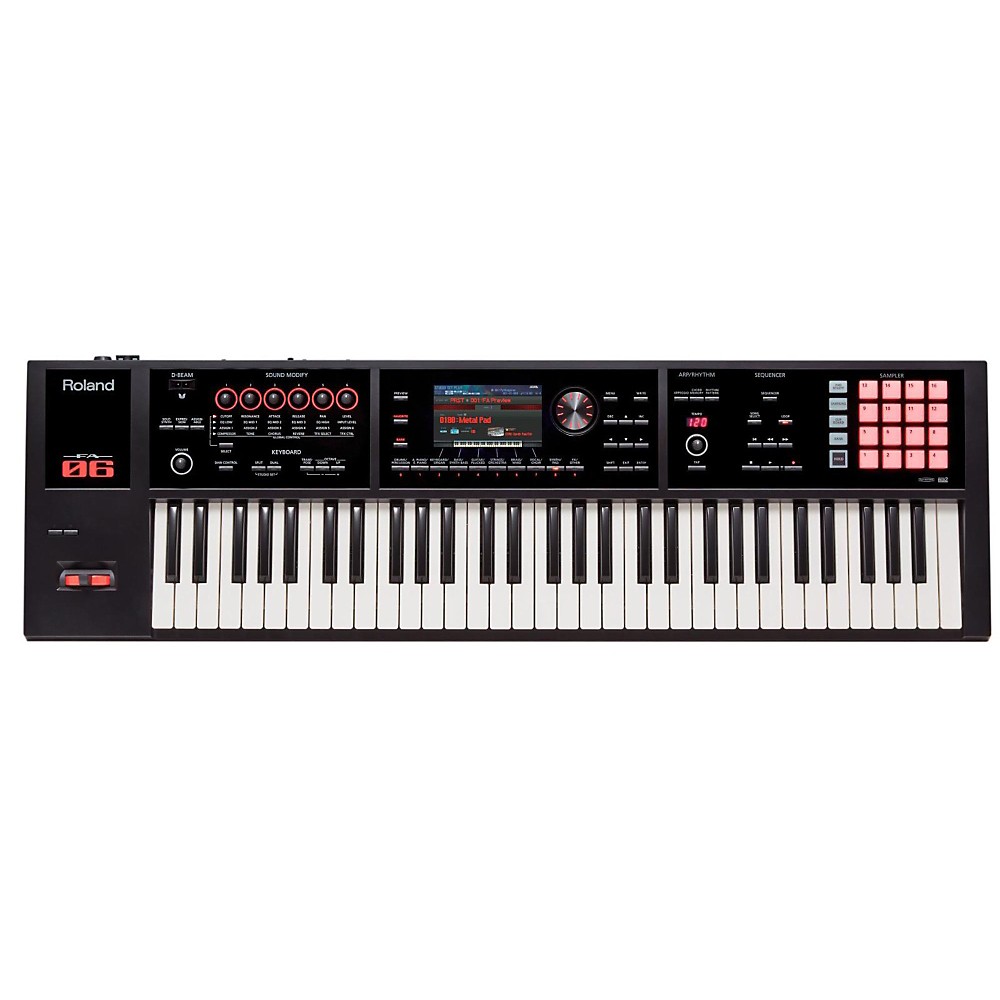 Roland Fa-06 61-Key Workstation
"Roland's new FA Series completely reimagines the music workstation, streamlining it for effortless realtime power, ultra-fast workflow, and maximum versatility. Ready to support any type of music you play, the FA-06 is packed with a massive sound collect

More Synthesizers And Workstations
---
800.01
799.99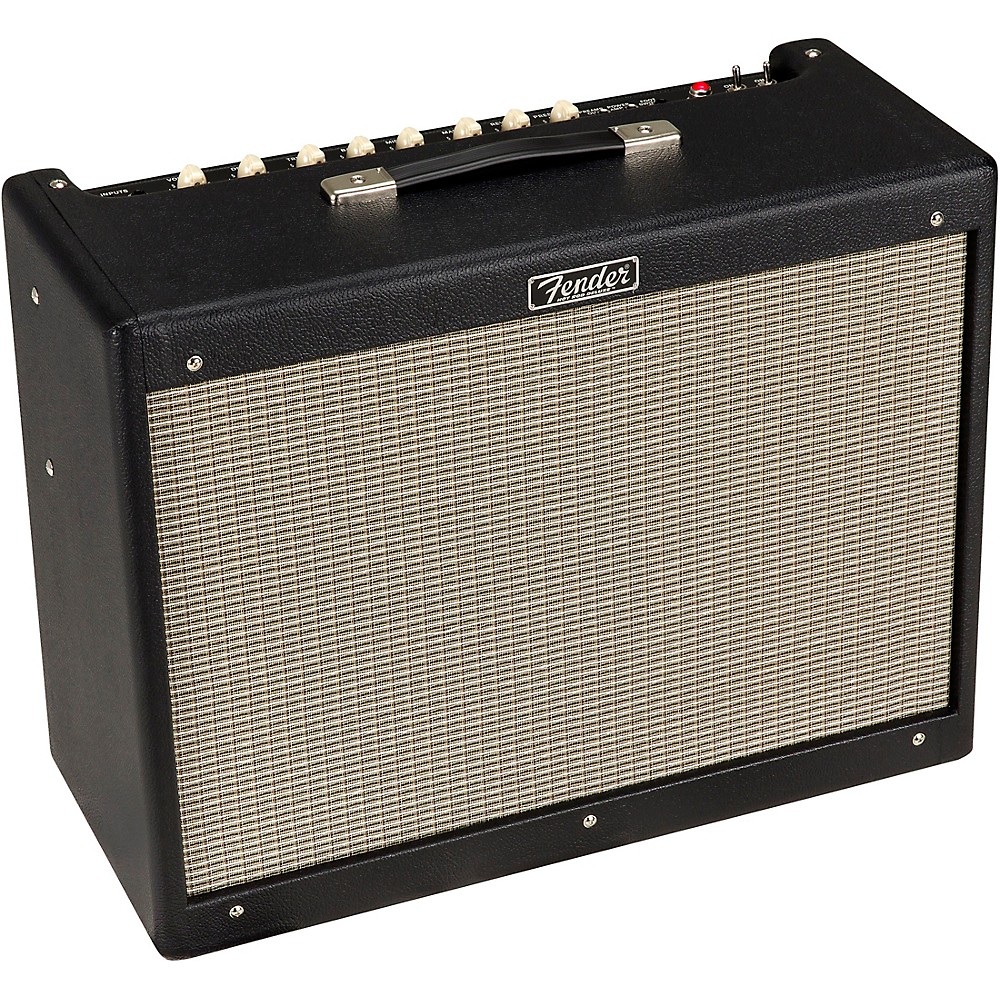 Fender Hot Rod Deluxe Iv 40W 1X12 Tube Guitar Combo Amplifier Black
"An updated version of the legendary amplifier thats been the heart of many guitarists rigs, the Fender Hot Rod Deluxe IV features modified preamp circuitry, smoother-sounding spring reverb and updated aesthetics that any player is sure to appreciate. A s

More Guitar Amplifiers
---