Tuesday, November 20th 2018.
DJ Gear - Mixers
Gear Musician carries a complete line up of gear for the working DJ including mixers, turntables, cd players, lighting packs, controllers, cartridges, dimmer packs, headphones and much more
119.00
69.00

Stanton Smx.202 Dj Mixer
"The Stanton SMX.202 DJ Mixer offers sturdy all-metal construction that means you can concentrate on your mix without worrying about your mixer. The SMX.202 mixer has 2 Line and 2 Phono inputs with 2-band EQ and gain control per channel. The Cue section h

MORE...


899.00
599.00

Native Instruments Traktor Kontrol Z2
"Native Instruments has taken the incredible performance power from their line of TRAKTOR DJ controllers, and have integrated that extensive knowledge into their very first 2-channel DJ mixer and controller. Enter in the world of the TRAKTOR Z2 2+2 Contro

MORE...


499.00
399.00

Allen & Heath Xone:23C 2-Channel Dj Mixer With Soundcard
"4 stereo channel 96kHz 24bit internal soundcard The Xone:23C brings together the best of digital DJing and conventional mixing in a compact accessible format. This high performance DJ mixer is equipped with a premium quality, 4 stereo channel 24-bit 96kH

MORE...


2199.00
999.00

Allen & Heath Xone:Db2 4-Channel Digital Dj Mixer With Effects
"The Xone:DB2 from Allen & Heath is an extremely high-end, 4-channel DJ mixer without such a high-end price tag. This professional DJ FX mixer exploits its enhanced feature set, and takes full advantage of the onboard studio-quality FX that will domin

MORE...


1999.00
1699.00

Pioneer Djm-S9 2-Channel Battle Mixer For Serato Dj With Performance Pads And Dual Usb
"A professional 2-channel battle mixer designed for use with Serato DJ, the Pioneer DJM-S9 is packed with features to take your DJ game to the next level. The DJM-S9's innovative Magvel Fader Pro can be completely customized with multiple options to suit

MORE...


399.99
299.99

Reloop Rmx-22I 2-Channel Midi Mixer
"The Reloop RMX-22i is a 2+1 channel DJ mixer with digital audio architecture and integrated Instant Sound Color effects. This compact club-style mixer benefits from the same high quality build and sound characteristics that are already found on the flags

MORE...


999.00
699.00

Allen & Heath Xone:43 Dj Mixer
"Created for DJs and electronic music purists, Xone:43 is a 4+1 channel DJ mixer that offers the very best of analogue audio quality, including the legendary Xone filter with resonance control, 3 band EQ, crossfader with three curve settings and X:FX for

MORE...


1699.00
1299.00

Allen & Heath Xone:92 6-Channel Dj Mixer
"An industry-standard, the Xone:92 is a versatile 6-channel analog mixer, renowned for its expansive, involving sound. With its solid construction and easy-to-use interface, the 92 is on the riders of most of the worlds top DJs and is a permanent fixture

MORE...


6999.99
5999.00

Pioneer Djm-Tour1 Professional 4-Channel Dj Mixer
"Pioneer DJM Series pro mixers are the industry standard centerpieces for pro-level DJ performances, and now theyve upped the ante with the DJM-TOUR1. Tour from festival to arena with the DJM-TOUR1 and perform at the highest level. Connect up to 4 CDJ-TOU

MORE...


349.00
299.00

Allen & Heath Xone:23 2-Channel Dj Mixer
"Xone:23 is a 2+2 channel DJ mixer packed with pro features that would normally be found in the booth of a top-rated club, including an enhanced version of the legendary Xone filter with resonance control, VCA faders, 3 band total kill EQ, illuminated swi

MORE...


1399.99
799.99

Reloop Rmx-80 Digital Dj Mixer With Built In Effects
"The RMX-80 Digital comes loaded with an impressive wealth of features and innovations, staking its claim for the crown among today' choice professional DJ tools.This fully digital mixer offers everything a professional wants in a DJ-friendly control cent

MORE...


1199.00
899.00

Allen & Heath Xone:43C Dj Mixer With Soundcard
"Xone:43C is the perfect gateway to the full spectrum of digital DJing. The mixer is supported by leading DJ Software, Serato DJ, and is DVS upgrade ready with the addition of the Serato DJ Club Kiteliminating the need for any external interface. Whatever

MORE...


279.95
199.99

American Audio 10 Mxr
"The American Audio MXR Series offers DJs the tactile feel and operation of a traditional DJ mixer while playing and controlling music from software on their computer. The 10 MXR is a 10-inch, 2-Channel MIDILOG Mixer with Midi/Analog control, built-in DSP

MORE...


2799.00
1899.00

Denon X1800 Prime 4-Channel Club Mixer
"The X1800 Prime is Denon DJs new 4-Channel club mixer, adding exciting new features to an instantly-familiar top-panel layout, guaranteed to enhance any DJs creative performance. Dedicated Sweep and BPM FX combinations deliver dynamic control, and expres

MORE...


1399.99
799.99

Reloop Rmx-90 Dvs
"This rugged 4-channel club mixer was designed to deliver clear, powerful sound for demanding professional DJs. In particular, the RMX-90 DVS is aimed squarely at DJs who use prefer the tactile experience of traditional turntables combined with Seratos di

MORE...



Only $14.49
CLICK HERE


---

Only $12.99
CLICK HERE


---

Only $84.99
CLICK HERE
---
5400.00
3499.99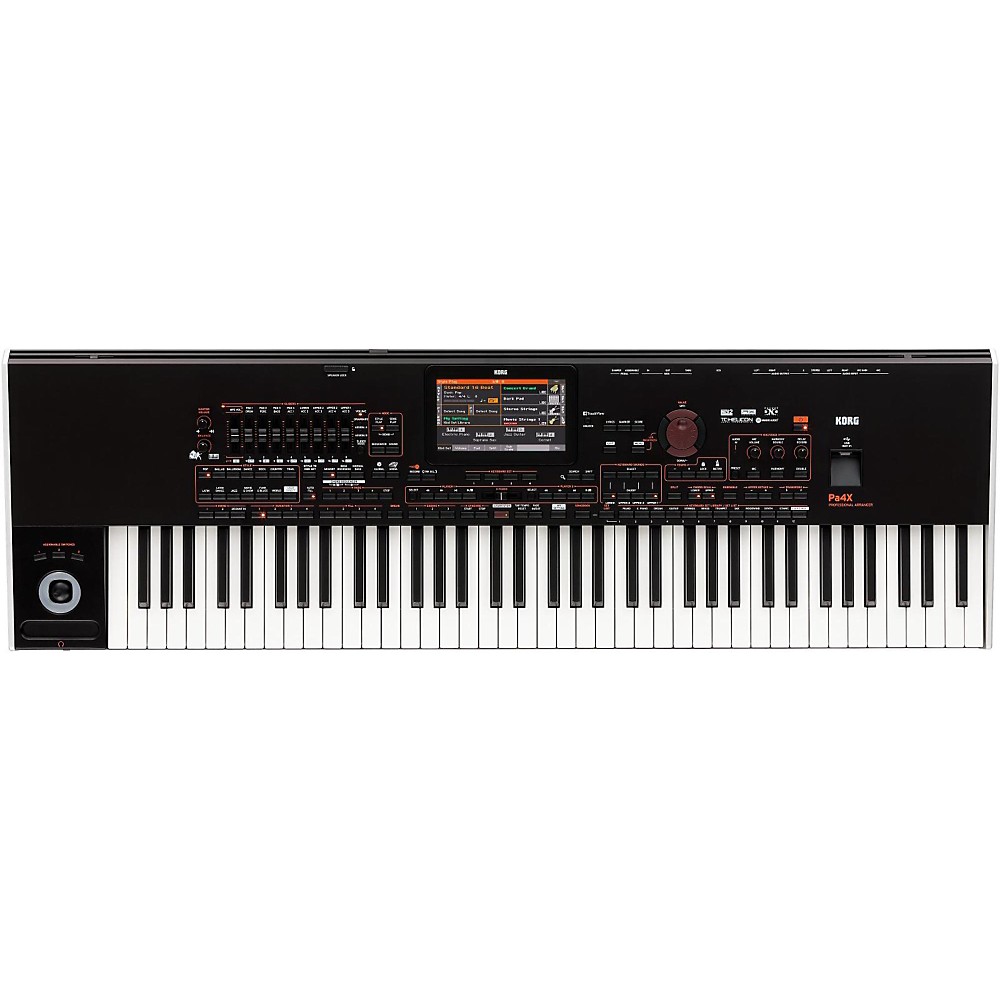 Refurbished Korg Pa4x76 76-Key Professional Arranger
"Korg' Professional Arrangers are among some of the most popular keyboards available, and now the Korg Pa4X continues on the series with improved sound quality and expressiveness, more extensive arranger functionality, and an upgraded interface including

More Synthesizers And Workstations
---
499.99
389.99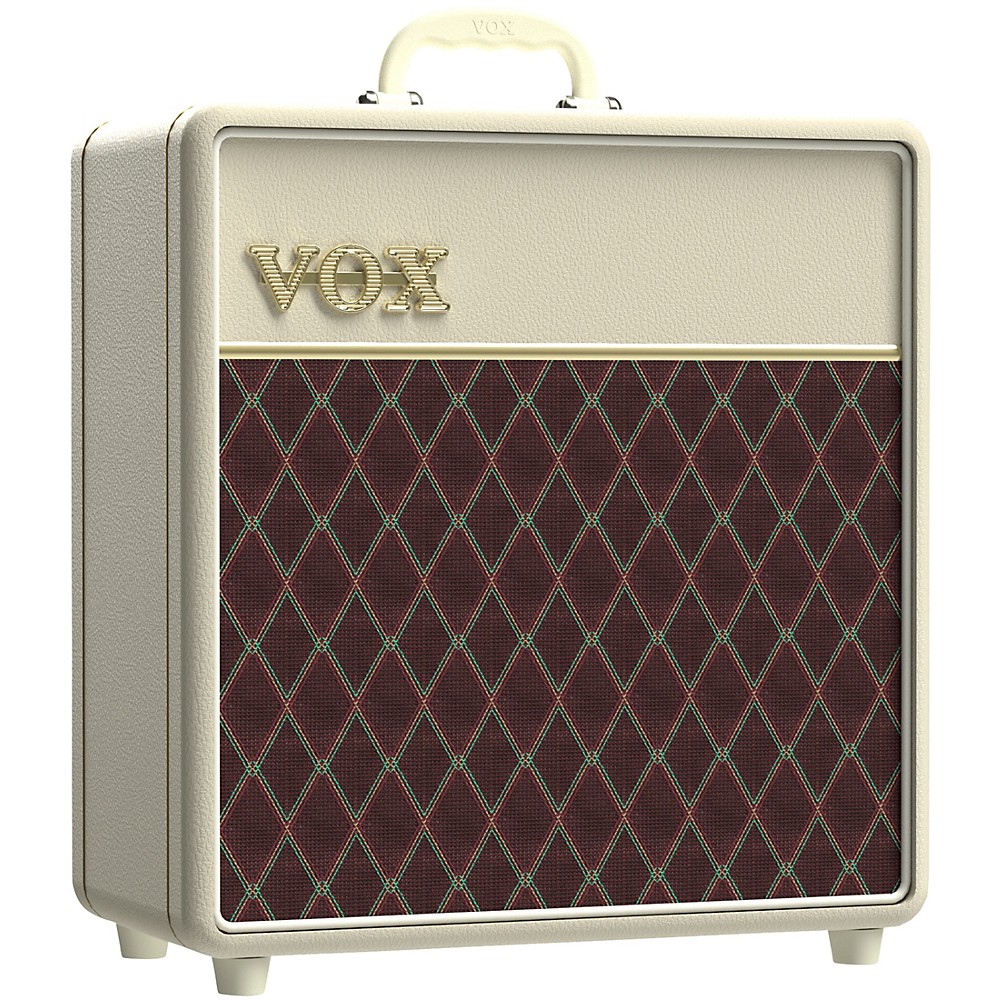 Vox Ac4c1-12 Classic 4W 1X12 Tube Guitar Combo Amp Cream Cream
"Among the various VOX tube amps, the AC4 has remained one of the most popular over the years, as they provide a simple and hassle free way to enjoy the rich sound of a tube-driven amp. While previous models were equipped with a 10"" speaker, this new mod

More Guitar Amplifiers
---