Monday, October 21st 2019.
DJ Processors And Effects
Gear Musician carries a complete line up of gear for the working DJ including processors and effects, mixers, turntables, cd players, lighting packs, controllers, cartridges, dimmer packs, headphones and much more
| Complete DJ Systems | CD Players | Processors | Mixers | Turntables | DJ Accessories |
1 [2] [3] [4] [5] [6] [7] [8] [9] [10] [11] [12] [13] [14] [15] [16] [17] [18] [19] [20] [21] [22] [23] [24] [25] [26] [27] [28] [29] [30] [31] [32] [33] [34] [35] [36] [37] [38] [39] [40] [41] [42] [43] [44] [45] [46] [47] [48] [49] [50] [51] [52] [53] [next]
175.00
149.99

Radial Engineering Prod2 Passive Stereo Direct Box
"A high-quality, passive direct box that uses 2 proprietary custom-made transformers, one for each channel, for both impedance conversion and isolation. Linear from 20Hz-18kHz, with low distortion and virtually zero phase distortion makes it perfect for l

MORE...


1000.00
899.99

Radial Engineering Jd6 6-Channel Rackmount Passive Direct Box
"Featuring the same highly acclaimed Jensen transformer equipped circuit as used in the renowned Radial JDI direct box, the JD6 contains 6 completely independent audio channels for 100% isolation, minimal crosstalk and low noise.All channels feature -15dB

MORE...


220.00
199.99

Radial Engineering Jpc Stereo Pc Di Box
"The Radial Engineering JPC stereo PC direct box is specifically designed to connect computer sound cards and other consumer electronic products to professional sound systems. The JPC stereo DI box combines the advantages of transformer-isolated inputs wi

MORE...


309.00
249.00

Art S8 8-Channel Balanced Mic Splitter
"The ART S8 can be used to split eight balanced low impedance microphone signals into sixteen (eight pairs). Each channel of the S8 Microphone Splitter provides one direct output and one transformer isolated output from a single microphone, making it the

MORE...


220.00
199.99

Radial Engineering X-Amp Active Reamplifier
"The Radial X-Amp Active Reamplifier presents the engineer/producer/guitarist with an innovative and creative tool that allows a prerecorded track from a line level device to drive 2 guitar amplifiers or effect pedals simultaneously. The X-Amp employs a u

MORE...


49.99
33.99

Nady He-1 Hum Eliminator
"The Nady compact HE-1 is a sure-fire bet for quick and easy removal of 60/120 cycle AC hum from your signal path. This two channel mini-box is designed to eliminate hum caused by ground loops while also acting as a direct box capable of converting unbala

MORE...


140.00
119.99

Radial Engineering Proav1 Single-Channel Direct Box
"The Radial ProAV1 is a passive direct box specifically developed with the audio-video integrator in mind. The ProAV1 features a variety of stereo inputs that are merged via a resistive mixer to mono, greatly simplifying signal management.To eliminate the

MORE...


3124.99
2699.99

Focusrite Isa828 8-Channel Mic Pre-Amp
"You can enjoy the benefits of Focusrites classic heritage sound in many ways, but one of the most cost-effective is with the ISA 828, which includes eight Focusrite transformer-based mic preamps in a compact 2U package, along with front panel instrument

MORE...


300.00
259.99

Radial Engineering Twin Iso Passive Line-Level Isolator
"Equipped with the world's finest Jensen Audio Transformers, the Radial Twin-Iso is a no-excuse problem solver that provides exceptional audio performance while eliminating ground loops. It features 2 +4dB line-level floating channels with XLR input and o

MORE...


149.99
99.99

Galaxy Audio Cpts0000 Cricket Polarity Test Set
"The Galaxy Audio battery-powered Cricket Polarity Test Set makes it easy to determine whether every component in an audio system is in or out of polarity-from patch bay to console to speakers. The Cricket tests balanced and unbalanced cables of up to 2,0

MORE...


624.99
539.99

Focusrite Isa-828 A-D Card
"The ISA eight channel 192kHz A-D converter outperforms every other converter yet devised, and was the first audio A-D converter to utilise Burr-Brown Pro Audio Amplifiers and flagship PCM4220 A-D converter chips. With cutting-edge conversion technology s

MORE...


220.00
199.99

Radial Engineering J33 Riaa Turntable Preamp Direct Box
"A combination RIAA phono-turntable preamp and direct box that allows long-play vinyl albums to be played directly through a professional microphone preamp or mixing console where the very highest quality is required. This audiophile interface is ideally

MORE...


2895.00
2595.00

A Designs Mp-2A Stereo Tube Microphone Preamplifier
"There aren't many companies that can design and build one preamp that engineers and producers feel that they could make an entire record with. A Designs Audio has built two. The all-tube MP-2A and the solid-state Pacifica, but we're here to talk about th

MORE...


100.00
75.00

Rolls Mo2020 Test Tone Oscillator
"The Rolls MO2020 Test Tone Oscillator provides a sine and square wave output on 2 - 1/4"" jacks. The frequency range is variable from 20Hz to 24kHz. The oscillator accepts a 1.2- to 5-volt DC input on a 1/4"" jack for external frequency control, and a 10

MORE...


159.99
99.99

Nady Geq-215 2-Channel 15-Band Graphic Equalizer
"One of the finest graphic equalizers on the market today, the rackmountable GEQ-215 was developed using the expertise of professional sound engineers and working musicians. Manufactured for superior performance and flexibility, this compact and durable a

MORE...


1 [2] [3] [4] [5] [6] [7] [8] [9] [10] [11] [12] [13] [14] [15] [16] [17] [18] [19] [20] [21] [22] [23] [24] [25] [26] [27] [28] [29] [30] [31] [32] [33] [34] [35] [36] [37] [38] [39] [40] [41] [42] [43] [44] [45] [46] [47] [48] [49] [50] [51] [52] [53] [next]

Only $14.49
CLICK HERE


---

Only $12.99
CLICK HERE


---

Only $84.99
CLICK HERE
---
4199.00
2995.00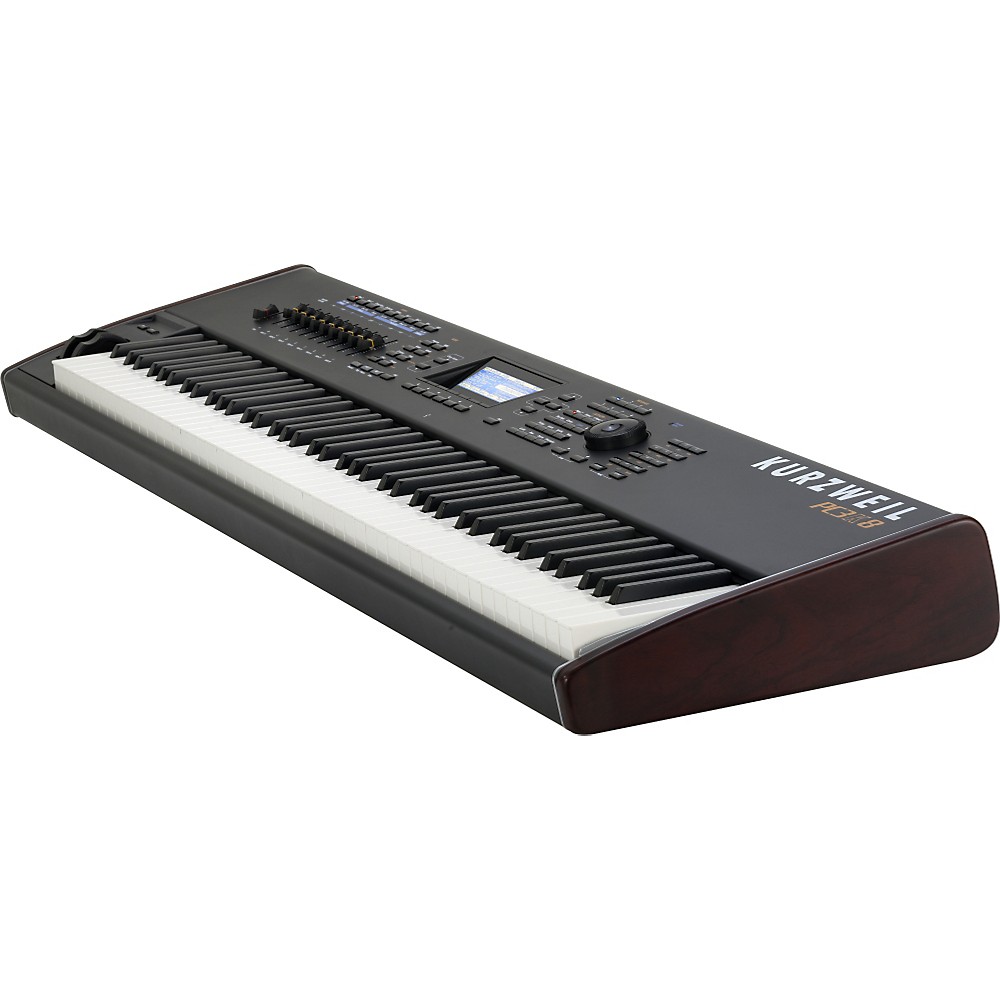 Kurzweil Pc3k8 88-Key Production Station
"The PC3K, already loaded up with the many impressive features and sounds of the PC3, allows users to tap into the massive wealth of samples and programs developed for Kurzweil's legendary K Series over the past two decades. Capable of loading .KRZ/25/26

More Synthesizers And Workstations
---
599.99
449.99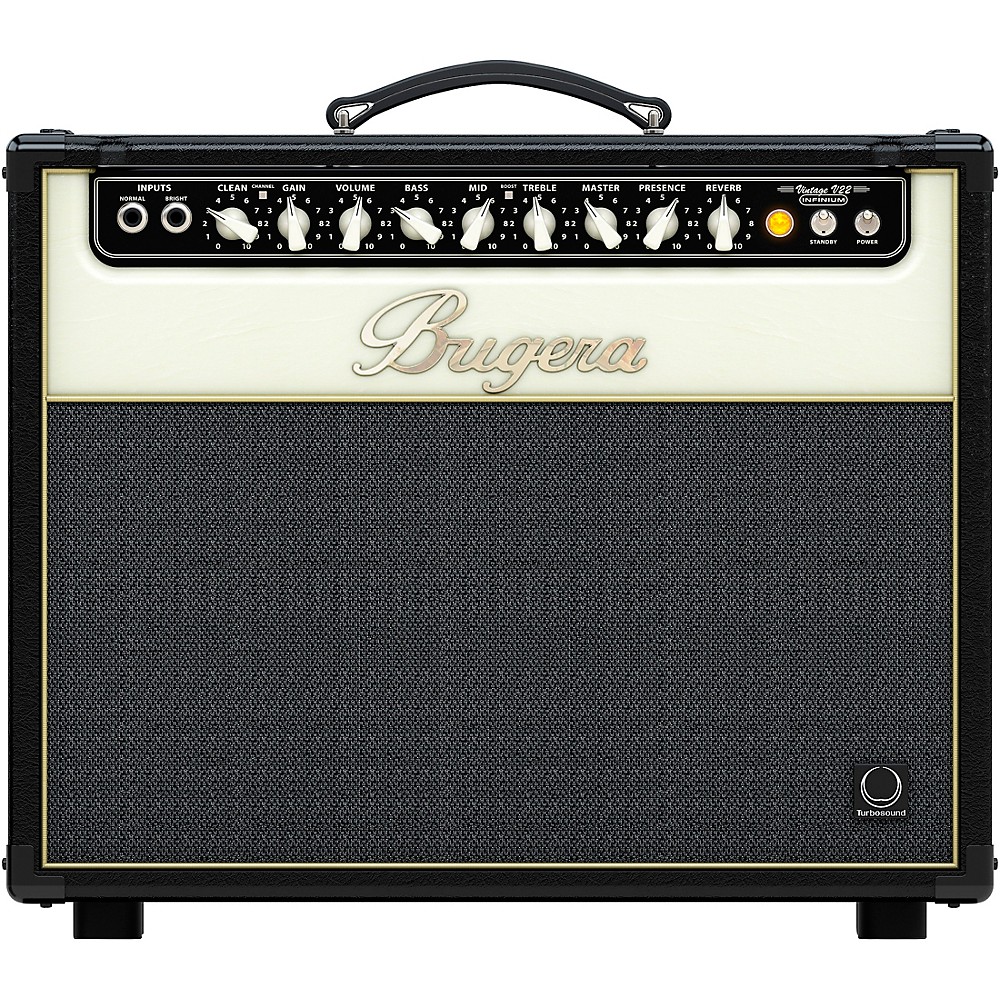 Bugera V22 Infinium 22W 1X12 All Tube Guitar Combo Amp
"Building on Bugera's original and inspired V22 amp design, the impressively full-featured and handbuilt, 22W, 2-Channel Vintage V22 Infinium tube combo amplifier not only exudes vintage sound and style, but possesses modern features that will launch your

More Guitar Amplifiers
---