Tuesday, April 23rd 2019.
Drum Books | Videos | DVDs | VHS
Gear Musician offers a full line of drum and percussion books, videos, dvds and vhs for sale online as well as bass guitar amplifiers, amp heads and cabinets by the major manufacturers in the industry such as ampeg, crate, eden, hartke, swr, peavey, fender, gallien kruger and more.
Drum Cases | Drum Sticks/Brushes/Mallets | Acoustic Drum Expansion Kits | Acoustic Drum Triggers
Single/Double Bass Drum Pedals | China Cymbals | Crash Cymbals | Drum Heads | Drum Thrones
Drum Books, Videos, DVDs | Electronic Drum Accessories | Back To Drum Accessories |
1 [2] [3] [4] [5] [6] [7] [8] [9] [10] [11] [12] [13] [14] [15] [16] [17] [18] [19] [20] [21] [22] [next]
8.99
8.99

Hal Leonard Snare Drum For Beginners
Snare Drum for Beginners gives you exercises and studies for basic orchestral and ensemble playing. The snare lessons include rudiments to strengthen both hands and improve reflexes while developing rapid stick technique. Percussionists get 24 student exe

MORE...


9.99
9.99

Hal Leonard Modern School For Snare Drum Book
"The book, Modern School for Snare Drum of 54 progressive solos and duets makes performing easier on the snare! Part 1 offers well-graded exercises to improve playing skills, and Part 2 covers all percussion instruments, helping percussion groups develop

MORE...


10.99
10.99

Alfred Elementary Drum Method Book
"This complete drum method book by Roy Burnscontaining the elementary principles of music and an introduction to playing bass drum and cymbals. It provides several drum exercises and introduces time signatures, rudiments, drumstick methods, and playing au

MORE...


9.99
8.49

"Alfred Alfred's Drum Method, Book 1"
"Alfred's Drum Method, Book 1, is the ideal teaching tool to help prepare beginning players for all styles of snare drum and percussion performance. This best-selling book contains 80 pages of excellent sequential instruction covering rudimentary studies,

MORE...


12.99
9.74

Alfred Portraits In Rhythm Book
One of the classic snare drum books in print today! This publication presents the reader with challenging and stimulating material for the intermediate and advanced percussion student. Contains 50 musical solos and brief performance notes.

MORE...


7.99
7.99

Alfred Student Instrumental Course Drum Student Level I
"The Belwin Student Instrumental Course is a course for individual instruction and class instruction of like instruments, at three levels, for all band instruments. Each book is complete in itself, but all books are correlated with each other. Although ea

MORE...


6.99
6.99

Hal Leonard Patriotic Favorites Keyboard Percussion
"Here is the ultimate collection of Patriotic songs arranged to be played by either full band or by individual soloists (with optional accompaniment CD). For each song in the individual student books, there is a page for the full band arrangement as well

MORE...


17.99
14.92

Hal Leonard Essential Elements For Band - Percussion And Keyboard Percussion 1 Book/Online Audio
"Essential Elements for Band Book 1 offers beginning students sound pedagogy and engaging music, all carefully paced to successfully start young players on their musical journey. EE features familiar songs and specially designed exercises, created and arr

MORE...


10.95
10.95

Alfred Percussion Keyboard Technic Book
This method provides material for beginning students to progress according to their abilities and continues to motivate and sustain interest with the highest quality music.

MORE...


9.99
9.99

Hal Leonard Haskell W. Harr Drum Method - Book One
"This best-selling instruction book was developed to meet the needs of the young student aspiring to become a drummer in the school band or orchestra. Book 1 spans 52 lessons andTitles:rudimentsstudy of various time figures found in every day playingcare

MORE...


17.99
17.99

Hal Leonard Essential Elements For Band - Percussion And Keyboard Percussion 2 Book/Online Audio
"Essential Elements for Band Book 2 continues the EE learning system with a review of Book 1. Book 2 further develops performance skills through a variety of exercises and melodies, including a section of individual studies designed for each instrument.Ea

MORE...


6.99
6.99

Hal Leonard Rubank Elementary Method - Drums Book
"Start learning to play drums today with Hal Leonard's Rubank Elementary Method book, a fundamental starter course for individual or class instruction. 40 pages."

MORE...


6.99
6.99

Alfred Accent On Ensembles Book 1 Percussion
"Accent on Ensembles is an exciting book of duets, trios and quartets for flexible instrumentation that correlates with Accent on Achievement, Book 1. Use these ensembles to develop confidence in young players and as a valuable resource for music during c

MORE...


16.99
15.99

Hal Leonard Essential Elements For Jazz Ensemble - Drums (Book/Online Audio)
"Essential Elements for Jazz Ensemble is a comprehensive method for jazz style and improvisation written by renowned jazz musician and educator Mike Steinel from the University of North Texas. This series provides a great starting point for young musician

MORE...


6.95
6.95

Kjos First Performance Timpani/Percussion
"First Performance is a collection of 13 Very Easy/Easy (Grade ? - Grade 1) pieces for beginning band. The variety of styles including marches, folk songs Latin, rock, blues, transcriptions, and holiday music provide fun and exciting repertoire for beginn

MORE...


1 [2] [3] [4] [5] [6] [7] [8] [9] [10] [11] [12] [13] [14] [15] [16] [17] [18] [19] [20] [21] [22] [next]

Only $14.49
CLICK HERE


---

Only $12.99
CLICK HERE


---

Only $84.99
CLICK HERE
---
5000.00
3899.99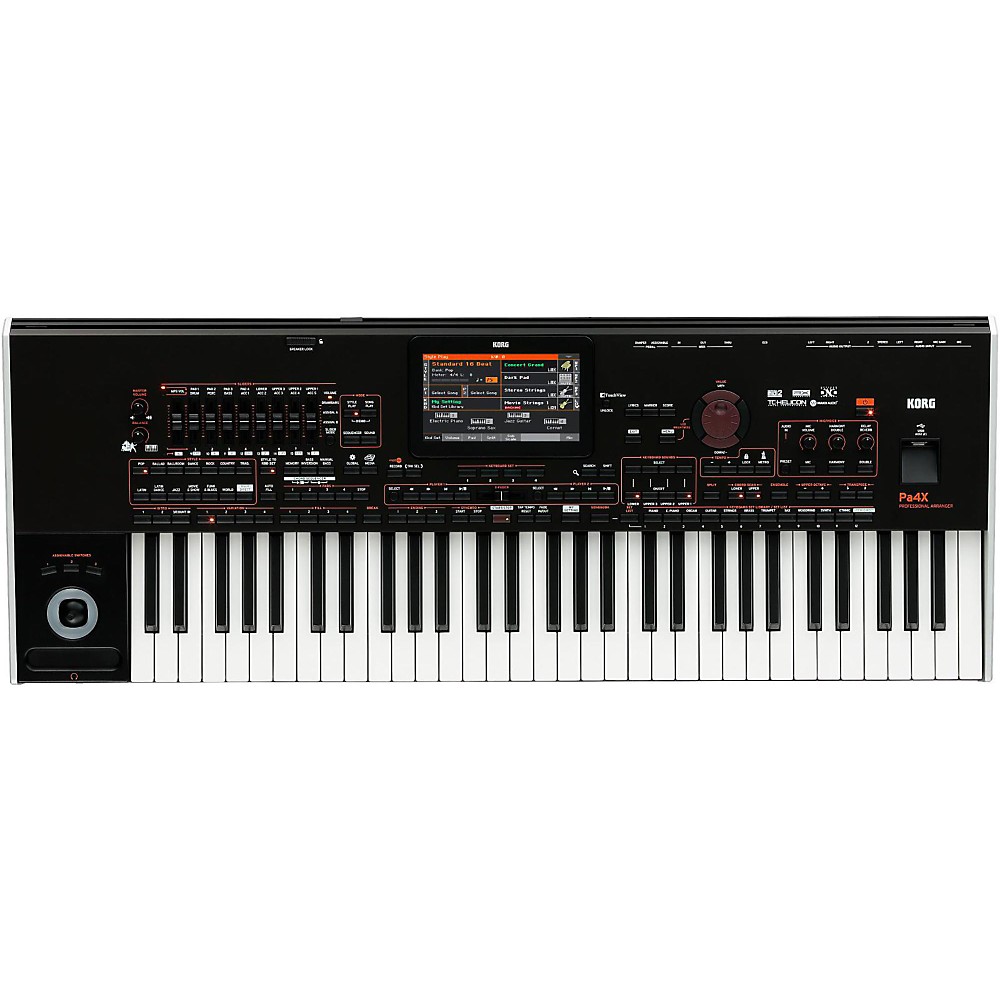 Korg Pa4x 61-Key Professional Arranger
"Save BIG when you buy today!Semiweighted keys with velocity sensitivity and aftertouchElegant, streamlined aluminum cabinetHuge 7"" capacitive TouchView display with tilting systemEasy-to-use panel layout and intuitive redesigned graphical interfaceNew E

More Synthesizers And Workstations
---
470.00
349.99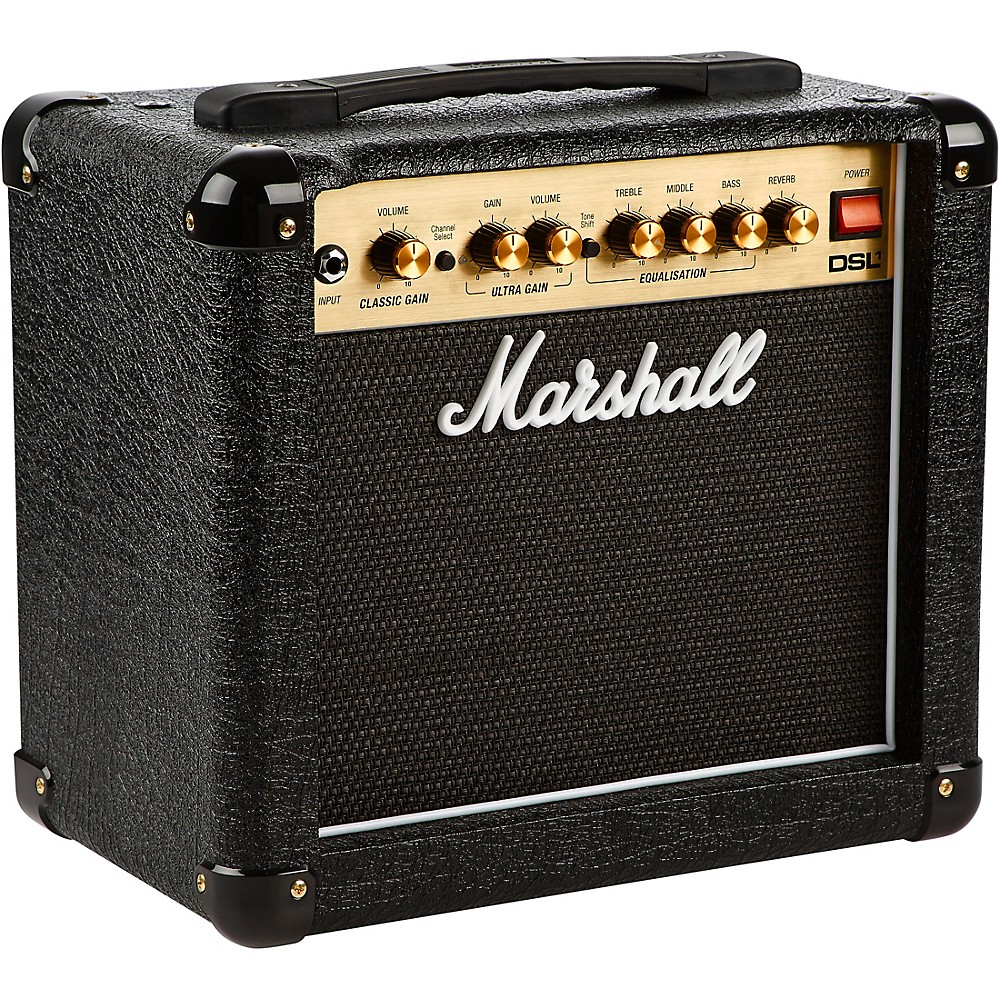 Marshall Dsl1cr 1W 1X8 Tube Guitar Combo Amp
"The next generation of the Marshall DSL series has arrived! These DSL amps are laden with Marshall tone, features and functionality for the novice, as well as pros performing on the worlds biggest stages. The DSL series includes the following updated fea

More Guitar Amplifiers
---