Wednesday, October 17th 2018.
Guitar Amp Modeling
Gear Musician has a full compliment of guitar amp modeling effects. Modeling amplifiers simulate the sound of well-known guitar amps, cabinets, and effects. This is commonly achieved through digital processing, although there are analog modeling amps as well.
| Guitar Reverb and Delay Effects | Distortion | Compressors | Chorus | Amp Modeling |
| Guitar Wah Pedals | Guitar Volume Pedals | Filters | Flangers | Phasers |
| Guitar Multieffects | Guitar Modulation Effects | Guitar Samplers |
| Guitar EQ, Equalizers | Guitar Noise Gate | Guitar Effects Accessories |
| Acoustic Guitar Simulator | Back To Guitar Accessories |
99.00
89.00

Studio Devil Virtual Bass Amp Pro Software Download
"Download Virtual Bass Amp Pro (VBA) today, a new edition to Studio Devil's award-winning bass amp modeling plug-ins for VST, Audio Units, and Pro Tools RTAS compatible hosts. Studio Devil VBA Pro features a unique dual-channel architecture, enabling you

MORE...


149.00
129.00

Studio Devil Amp Modeler Pro Software Download
"This download gives you instant access to all of the great features of Amp Modeler Pro, Studio Devil's flagship tube amp modeling plug-in with all the authentic tube guitar amplifier realism you want, bundled with some killer effects, and a super low pro

MORE...


79.00
69.00

Studio Devil Virtual Guitar Amp Ii Software Download
"This is the downloadable version of Studio Devil's Virtual Guitar Amp II, the first major update to their award-winning VGA guitar amp modeling plug-in for VST, Audio Units, and Pro Tools RTAS compatible hosts. Studio Devil has teamed up with Red Wire Im

MORE...


769.00
499.99

Boss Gt-100 Guitar Multi-Effects Pedal
"Meet the new BOSS effects flagship, the BOSS GT-100. The GT-100 Amp/Effects Processor boasts next-generation amp modeling that re-creates vintage amps and provides new COSM tones that soar into the future with the dynamics, tone and feel you'd expect fro

MORE...


179.99
127.02

Line 6 Pocket Pod Guitar Multi Effects Processor
"The Line 6 Pocket POD guitar effects processor is about the size of a hand-held tuner. Yet it's the only personal amp modeling and effects processor packed with over 300 custom presets dialed in by rock stars and professional studio musicians who know gr

MORE...


80.00
69.99

Marshall Code Stompware Guitar Amp Footcontroller
"The Marshall CODE Stompware guitar footcontroller gives you complete control over all of your CODE Series amp modeling and effects.The range offers a choice of digital amp models, power amps, cabinet simulations, FX and more allowing you to dial in every

MORE...


Modeling technology offers several advantages over traditional amplification. A modeling amp typically is capable of a wide range of tones and effects, and offers cabinet simulation, so it can be recorded without a microphone. However, many guitarists consider modeling amps to be inferior to the amps they model, because the digital simulation fails to capture many nuances of a guitar amp's tone. Most guitar modeling amps digitize the input signal and use a DSP or a dedicated microprocessor, to process the signal with digital computation. Some modeling amps incorporate vacuum tubes, digital processing, and some form of power attenuation.

Only $14.49
CLICK HERE


---

Only $12.99
CLICK HERE


---

Only $84.99
CLICK HERE
---
999.00
699.99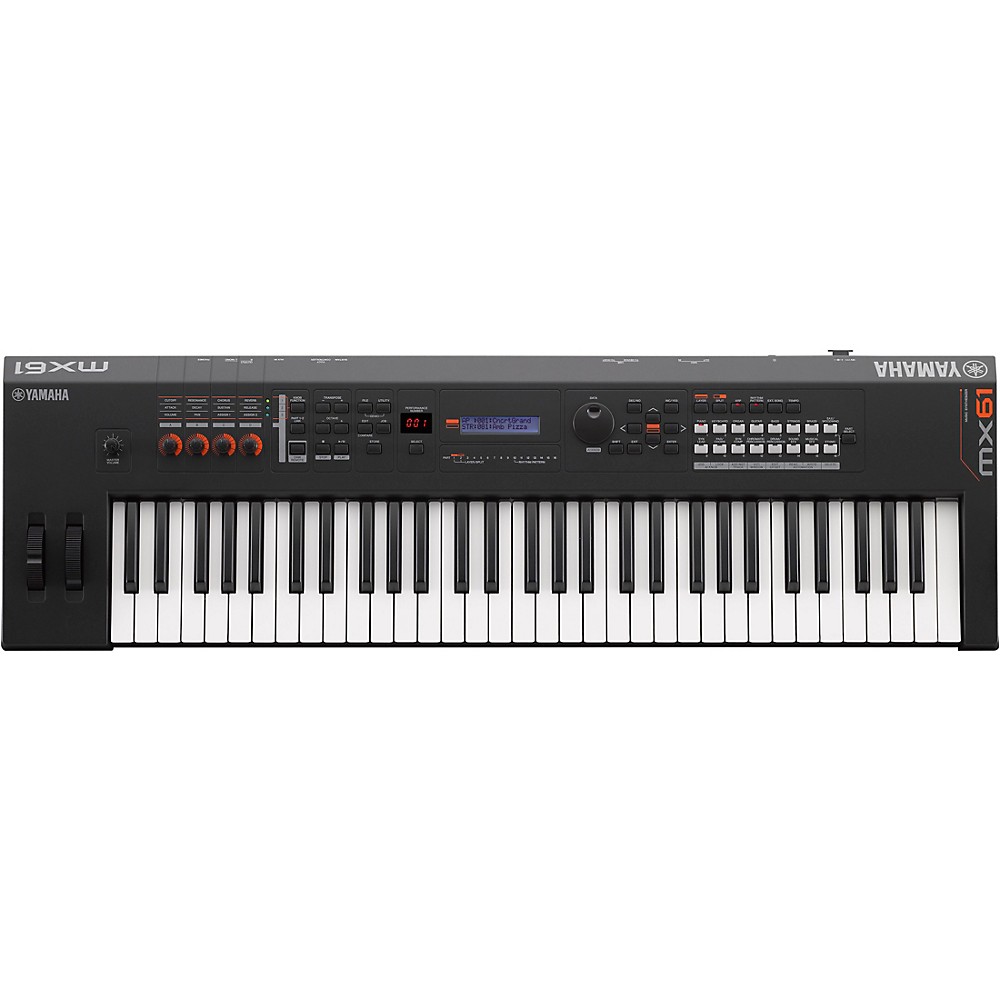 Yamaha Mx61 61 Key Music Production Synthesizer Black
"The MX v2 is a compact, lightweight Music Synthesizer with over 1000 Motif Voices plus deep computer and iOS integration. MX v2 adds a Class Compliant USB audio and MIDI interface and unlocks the new FM Essential iOS synth app. Available with 49 or 61 to

More Synthesizers And Workstations
---
999.99
499.99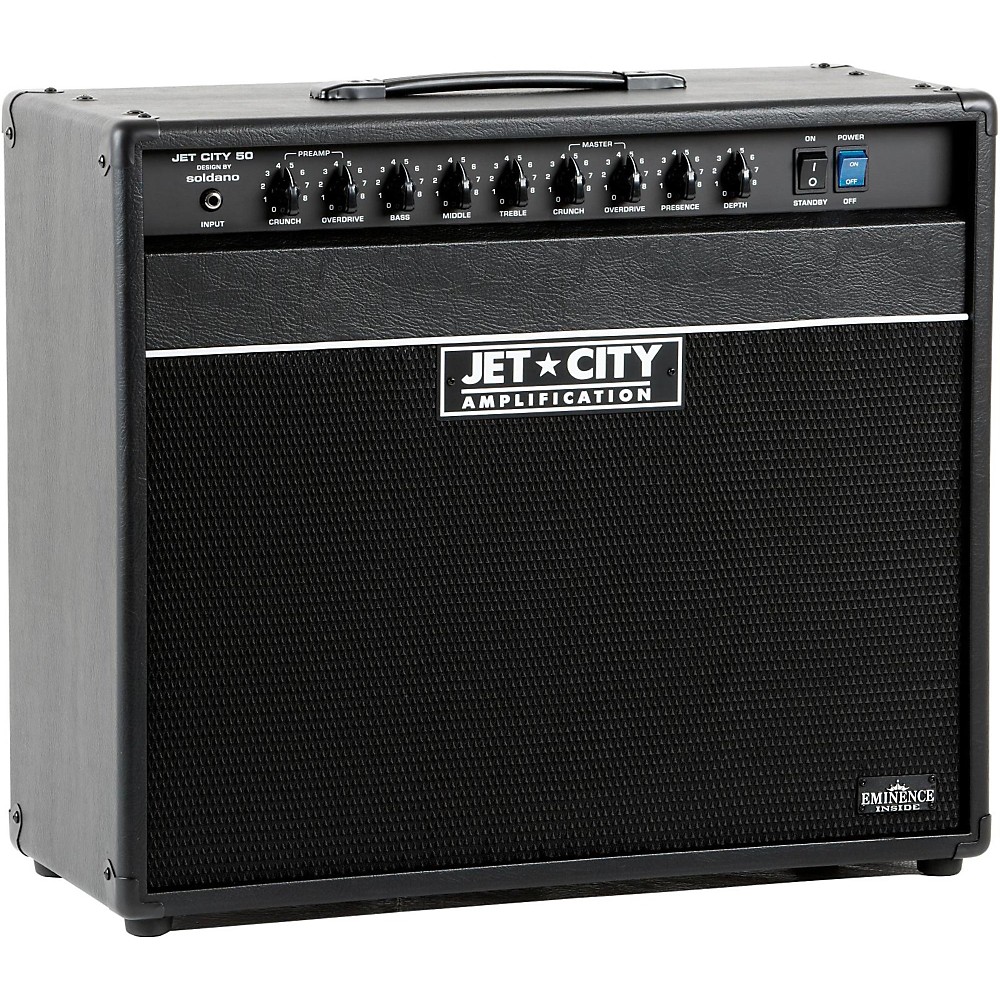 Jet City Amplification Jca5012c 50W 1X12 Tube Guitar Combo Amp Black/Blue
"50 watts from a pair of 6L6 power tubes and all the features of the JCA100H make the JCA50H Tube Guitar Combo Amp ideal for gigging musicians who need plenty of stage volume with some nice power amp distortion. The Normal channel can range from clean ton

More Guitar Amplifiers
---