Monday, September 16th 2019.
Guitar Amps and Amplifiers
Guitar amps by the biggest brand name manufacturers in the music industry. Our lineup includes bass amps, acoustic guitar amps as well as electric guitar amps all for the best prices on the net. Famous names like Fender, Gibson, Peavey, Crate, Marshall, Behringer, Line 6 and others
1 [2] [3] [4] [5] [6] [7] [8] [9] [10] [11] [12] [13] [14] [15] [16] [17] [18] [19] [20] [21] [22] [23] [24] [25] [26] [27] [28] [29] [30] [31] [32] [33] [34] [35] [36] [37] [38] [39] [40] [41] [42] [43] [44] [45] [46] [47] [48] [49] [50] [51] [52] [53] [54] [55] [56] [57] [58] [59] [60] [61] [62] [63] [64] [65] [66] [67] [68] [69] [70] [71] [72] [73] [74] [75] [76] [77] [78] [79] [next]
149.99
109.99

Laney Lg12 10W 1X6 Guitar Combo Amp Black
"The Laney LG12 Combo Amplifier offers a great range of guitar tones in a very compact package - ideal for rocking out in the bedroom. The Laney LG12 delivers 10 watts output with clean and crunch sounds. The LG12 amplifier also has a CD input so you can

MORE...


2399.99
1799.99

Evh 5150 Iii 100W 3-Channel Tube Guitar Amp Head Black
"The professional EVH 5150 III all-tube amp head that was developed to meet the exacting specifications of Edward Van Halen, one of the true living legends of rock guitar. The 5150III amp head's flexible feature set allows creation of tones from clean to

MORE...


2950.00
2299.99

Marshall Jvm Series Jvm215c 50W 1X12 Tube Combo Amp Black
"In a nutshell, the Marshall all-valve, 2-channel JVM215C is a 2-channel, 50W version of the most versatile Marshall amplifier ever made, the JVM410C. Each of its 2 channels are completely independent of each other, and they boast 3 Modes, all 6 of which

MORE...


208.95
119.95

Pignose Hog 20 Amp
"Like its porky cousin, the portable Pignose Hog 20 Amp is perfect for playing anywhere. And the Hog 20 recharges its own batteries when you plug it into a wall outlet. Runs for 6 to 10 hours on a single charge or on AC power. Heavy-duty 6-1/2"" speaker i

MORE...


1050.00
879.00

Soldano 2X12 Speaker Cabinet
"Crafted from high-quality birch plywood for maximum durability and tonal quality. 2 - 12"" Eminence Legend speakers are front-loaded for optimum performance and accessibility. Heavy-duty steel corners and handles, recessed jack plate, and large rubber fe

MORE...


1994.99
1499.99

Engl Screamer 50W 1X12 Guitar Combo Amp
"This all-tube beast is your first choice for many different sound styles. With a host of practical features and a clearly arranged control panel, handling this amp is a piece of cake. The Screamer's opulent visuals are certainly arresting, but its unique

MORE...


499.95
349.95

Amt Electronics Tube Guitar Series Ss-20 Guitar Preamp
"The SS-20 Guitar Preamp from AMT Electronics has incredible Clean, Overdrive, Distortion, and Lead tones in a compact tube valve driven pedal. AMT is raising the bar in guitar pedal design and offers affordable high end tone pedals. This one is going to

MORE...


39.00
25.99

Danelectro Honeytone N-10 Guitar Mini Amp Burgundy
"The HoneyTone N-10 Guitar Mini Amp cranks like a little hot rod has a great clean or overdriven sound. The HoneyTone amp also boasts a real leather handle, belt clip, headphone jack, Volume, Tone, and Overdrive controls. The HoneyTone N-10 amp is powered

MORE...


829.99
399.99

Line 6 Spider Jam 75W 1X12 Guitar Combo Amp
"The 75W Line 6 Spider Jam combo amplifier provides guitarists with hundreds of coveted guitar amp and speaker tones and effects. And Spider Jam also offers easy sound-on-sound loop recording with Line 6 Endless Jam tracks performed by top studio musician

MORE...


1099.00
799.00

Laney Lionheart Lt212 60W 2X12 Guitar Extension Cabinet Blue Tolex
"If you have the Laney L20H, you won't want to compromise that great Class A tone by using any old cabinet. Instead, why not get the matching Laney LT212 cabinet? Featuring 2x12"" Celestion Heritage G12H Drivers and closed back construction, this cab give

MORE...


2659.99
1999.99

Engl Special Edition Preamp E 570
"The Special Edition Engl Preamp features 6 basic sounds and 8 switchable sound options to store in 128 MIDI presets. From crystal clean through smooth jazz, from Texas crunch to pounding rock, from fat metal punch rhythm to screaming leads you'll find al

MORE...


229.00
169.00

Lr Baggs Mixpro Universal Belt Clip Acoustic Guitar Mixer And Preamp
"The LR Baggs MixPro clips to your belt and allows you to blend a second acoustic guitar pickup with your Baggs iBeam and still have no batteries on your guitar. The 2-channel, all-discrete pure Class A Mixpro features great-sounding passive EQ, mixing, a

MORE...


93.32
69.99

Ibanez Ibz-10 Tone Blaster Amp
"This amp reproduces a heavy sound using a closed-back cabinet and a 6.5"" Power Jam speaker. It comes with simple Bass / Treble controls for producing various tones as well as a CD input.Output: 10W@8Speaker: 6.5"" speakerControls: Distortion On/Off Swit

MORE...


599.99
449.94

Peavey Bandit 112 Guitar Amplifier With Transtube Technology
"Considered by many to be the hottest little amp in its price range, the Peavey Bandit 112 features a vintage/classic/warm switch on the clean channel and a classic/modern high gain switch on the lead channel that totally change its tonal character. It's

MORE...


3100.00
2299.99

Marshall Jvm Series Jvm205c 50W 2X12 Tube Combo Amp Black
"In a nutshell, the Marshall all-valve, 2-channel JVM205C 50-Watt tube combo amp is a 2-channel version of the most versatile Marshall amplifier ever made. Each of this combo amp's 2 channels are completely independent of each other, and they boast 3 Mode

MORE...


1 [2] [3] [4] [5] [6] [7] [8] [9] [10] [11] [12] [13] [14] [15] [16] [17] [18] [19] [20] [21] [22] [23] [24] [25] [26] [27] [28] [29] [30] [31] [32] [33] [34] [35] [36] [37] [38] [39] [40] [41] [42] [43] [44] [45] [46] [47] [48] [49] [50] [51] [52] [53] [54] [55] [56] [57] [58] [59] [60] [61] [62] [63] [64] [65] [66] [67] [68] [69] [70] [71] [72] [73] [74] [75] [76] [77] [78] [79] [next]

Only $14.49
CLICK HERE


---

Only $12.99
CLICK HERE


---

Only $84.99
CLICK HERE
---
1470.00
1079.99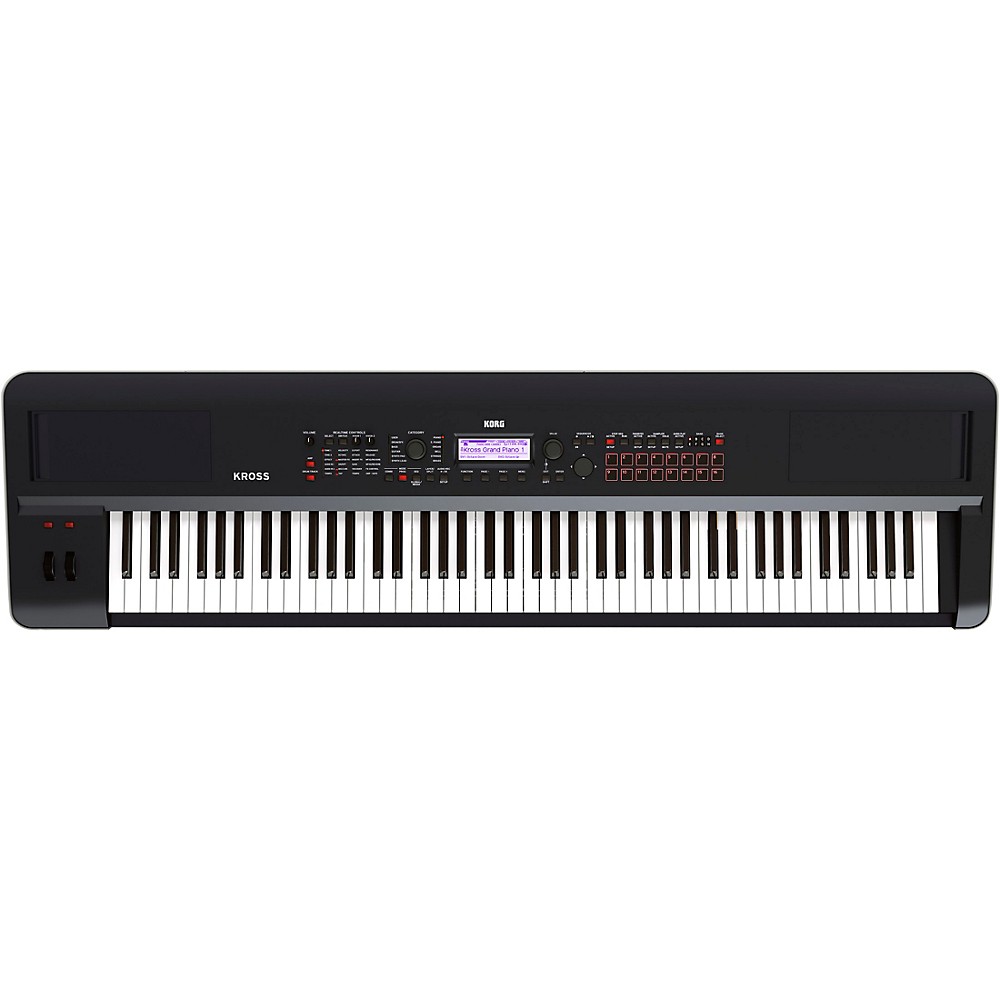 Korg Kross 2 88-Key Synthesizer Workstation Black
"KROSS 2, the long-awaited successor of the KROSS, is a compact, portable workstation with a huge range of sounds. While maintaining its identity as ultra-lightweight, compact, and capable of running on batteries, this new model dramatically enhances KROS

More Synthesizers And Workstations
---
2549.99
2549.99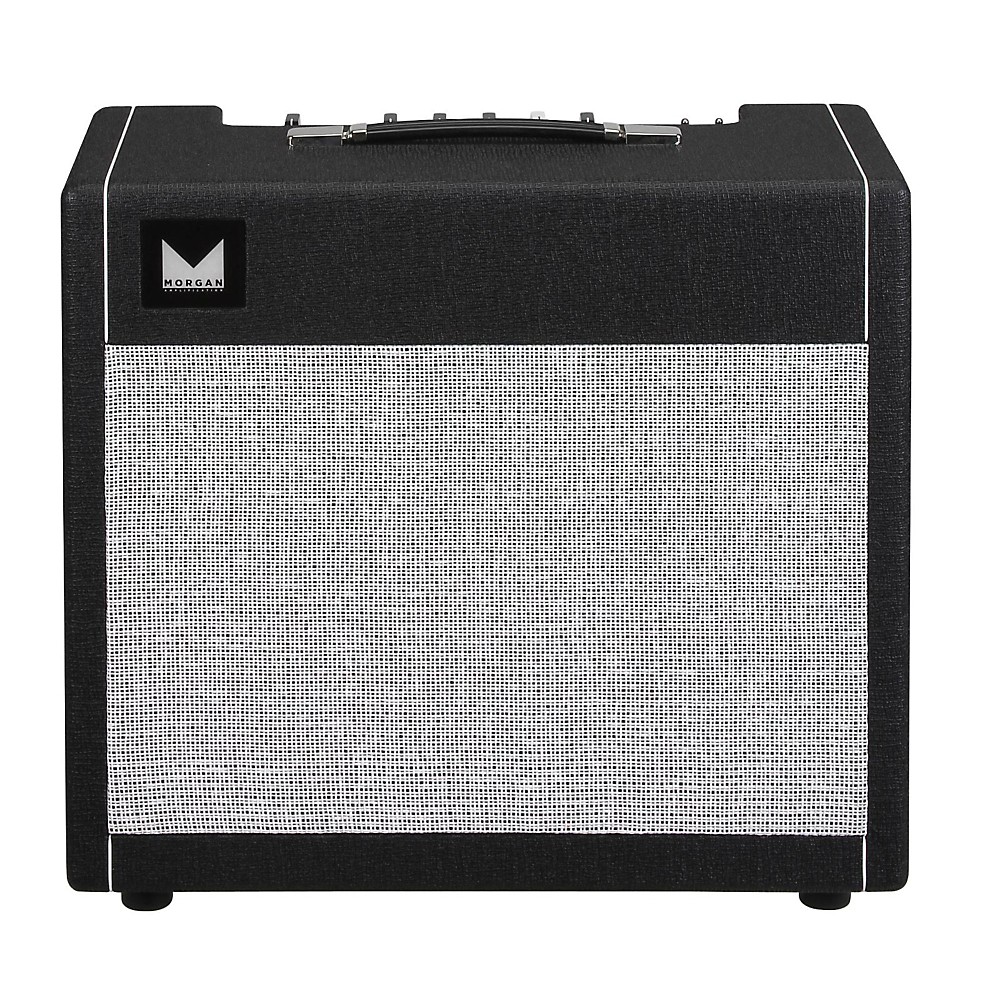 Morgan Amplification Sw22r 1X12 22W Tube Guitar Combo Amp With Spring Reverb
"The Morgan SW22R 22W 1x12"" tube guitar combo, with reverb, is wolf in sheep's clothing. This 6V6-driven amplifier was based around the super-clean platform originally found in a certain $40,000 amplifier. This amp produces a sweet, singing sustain, even

More Guitar Amplifiers
---