Monday, March 25th 2019.
Guitar Amps and Amplifiers
Guitar amps by the biggest brand name manufacturers in the music industry. Our lineup includes bass amps, acoustic guitar amps as well as electric guitar amps all for the best prices on the net. Famous names like Fender, Gibson, Peavey, Crate, Marshall, Behringer, Line 6 and others
1 [2] [3] [4] [5] [6] [7] [8] [9] [10] [11] [12] [13] [14] [15] [16] [17] [18] [19] [20] [21] [22] [23] [24] [25] [26] [27] [28] [29] [30] [31] [32] [33] [34] [35] [36] [37] [38] [39] [40] [41] [42] [43] [44] [45] [46] [47] [48] [49] [50] [51] [52] [53] [54] [55] [56] [57] [58] [59] [60] [61] [62] [63] [64] [65] [66] [67] [68] [69] [70] [71] [72] [73] [74] [75] [76] [77] [78] [79] [next]
269.00
189.00

Lr Baggs Para Acoustic Guitar Di And Preamp
"The L.R. Baggs Para Acoustic DI and Preamp treats your acoustic guitar to the best. Studio-quality direct box/preamp/equalizer. Quasi-passive 5-band EQ includes sweepable mids, notch filter, and presence control. Boosts your signal up to 24dB. Runs on 48

MORE...


2399.99
1799.99

Evh 5150 Iii 100W 3-Channel Tube Guitar Amp Head Black
"The professional EVH 5150 III all-tube amp head that was developed to meet the exacting specifications of Edward Van Halen, one of the true living legends of rock guitar. The 5150III amp head's flexible feature set allows creation of tones from clean to

MORE...


149.99
109.99

Laney Lg12 10W 1X6 Guitar Combo Amp Black
"The Laney LG12 Combo Amplifier offers a great range of guitar tones in a very compact package - ideal for rocking out in the bedroom. The Laney LG12 delivers 10 watts output with clean and crunch sounds. The LG12 amplifier also has a CD input so you can

MORE...


3936.99
3149.99

Engl Invader 150W Guitar Amp Head
"The Invader 150 Amp Head gives you maximum flexibility and control for any given playing situation. Easy to handle, the Inavader focuses on pure tube tone. Channel 1, 2, 3, and 4 are capable of producing different Overdrive/Gain structures--from Crunch t

MORE...


1399.00
949.95

Laney Lionheart 5W Tube Guitar Combo Amp Blue Tolex
"The Laney Lionheart L5T-112 amp provides the evocative, classic tones of hot tubes pushed hard, but at a volume level your neighbors can live with! Featuring the purest of designs: single-ended Class A output achieved with a single EL84, driven from 3x 1

MORE...


799.99
399.99

B-52 Lg-10012S 100W Stereo 2X12 Solid State Guitar Combo
"This combo features Overdrive and Clean channels with modern tone. Independent level controls for bass, treble, mids and gain are provided on each channel, and it has a master volume and reverb. The Overdrive Channel offers a Gain 1 and Gain 2 with a con

MORE...


2750.00
1799.99

Marshall Jvm Series Jvm210h 100W Tube Guitar Amp Head Black
"In a nutshell, the Marshall all-valve, 2-channel JVM210H 100-Watt tube head is a 2-channel version of the most versatile Marshall amplifier ever made. It also boasts more gain than any other Marshall to date-and that's really saying something.Each of its

MORE...


3400.00
2499.99

Marshall Marshall Jvm210c 100W 2X12 Gtr Combo Black
"In a nutshell, the Marshall all-valve, 2-channel JVM210C combo is a 2-channel version of the most versatile Marshall amplifier ever made, the JVM410C. It also boasts more gain than any other Marshall to date-and that's really saying something.Each of its

MORE...


208.95
119.95

Pignose Hog 20 Amp
"Like its porky cousin, the portable Pignose Hog 20 Amp is perfect for playing anywhere. And the Hog 20 recharges its own batteries when you plug it into a wall outlet. Runs for 6 to 10 hours on a single charge or on AC power. Heavy-duty 6-1/2"" speaker i

MORE...


1050.00
879.00

Soldano 2X12 Speaker Cabinet
"Crafted from high-quality birch plywood for maximum durability and tonal quality. 2 - 12"" Eminence Legend speakers are front-loaded for optimum performance and accessibility. Heavy-duty steel corners and handles, recessed jack plate, and large rubber fe

MORE...


1843.99
1474.99

Engl Screamer 50W 1X12 Guitar Combo Amp
"This all-tube beast is your first choice for many different sound styles. With a host of practical features and a clearly arranged control panel, handling this amp is a piece of cake. The Screamer's opulent visuals are certainly arresting, but its unique

MORE...


178.00
119.99

Randall Kirk Hammett Signature Series Kh15 Guitar Combo Amp Black
"The Kirk Hammett Signature KH15 is a guitar practice amplifier that is both powerful and portable. The combo amp includes 2 channels: clean and overdrive, with a high-gain boost mode. Use this signature Kirk Hammet combo as a great practice amp or for sh

MORE...


139.00
99.00

Lr Baggs Gigpro Acoustic Guitar Preamp
"The small L.R. Baggs Gigpro preamp clips to your belt loop and works with almost any type of pickup or mini-mic eliminating the need for active circuitry (and batteries) on your prize guitar. Its Class A input, adjustable gain, and quasi-passive EQ are m

MORE...


499.95
349.95

Amt Electronics Tube Guitar Series Ss-20 Guitar Preamp
"The SS-20 Guitar Preamp from AMT Electronics has incredible Clean, Overdrive, Distortion, and Lead tones in a compact tube valve driven pedal. AMT is raising the bar in guitar pedal design and offers affordable high end tone pedals. This one is going to

MORE...


449.99
299.99

Peavey Envoy 110 Guitar Amplifier With Transtube Technology
"The Peavey Envoy 110's surprising volume and bold bass are just the skeleton; the flesh and blood of this baby are the 3 astounding tonal variations per channel - like having six amazing amps in one. Pro features like simulated speaker out, pre and post

MORE...


1 [2] [3] [4] [5] [6] [7] [8] [9] [10] [11] [12] [13] [14] [15] [16] [17] [18] [19] [20] [21] [22] [23] [24] [25] [26] [27] [28] [29] [30] [31] [32] [33] [34] [35] [36] [37] [38] [39] [40] [41] [42] [43] [44] [45] [46] [47] [48] [49] [50] [51] [52] [53] [54] [55] [56] [57] [58] [59] [60] [61] [62] [63] [64] [65] [66] [67] [68] [69] [70] [71] [72] [73] [74] [75] [76] [77] [78] [79] [next]

Only $14.49
CLICK HERE


---

Only $12.99
CLICK HERE


---

Only $84.99
CLICK HERE
---
799.00
499.99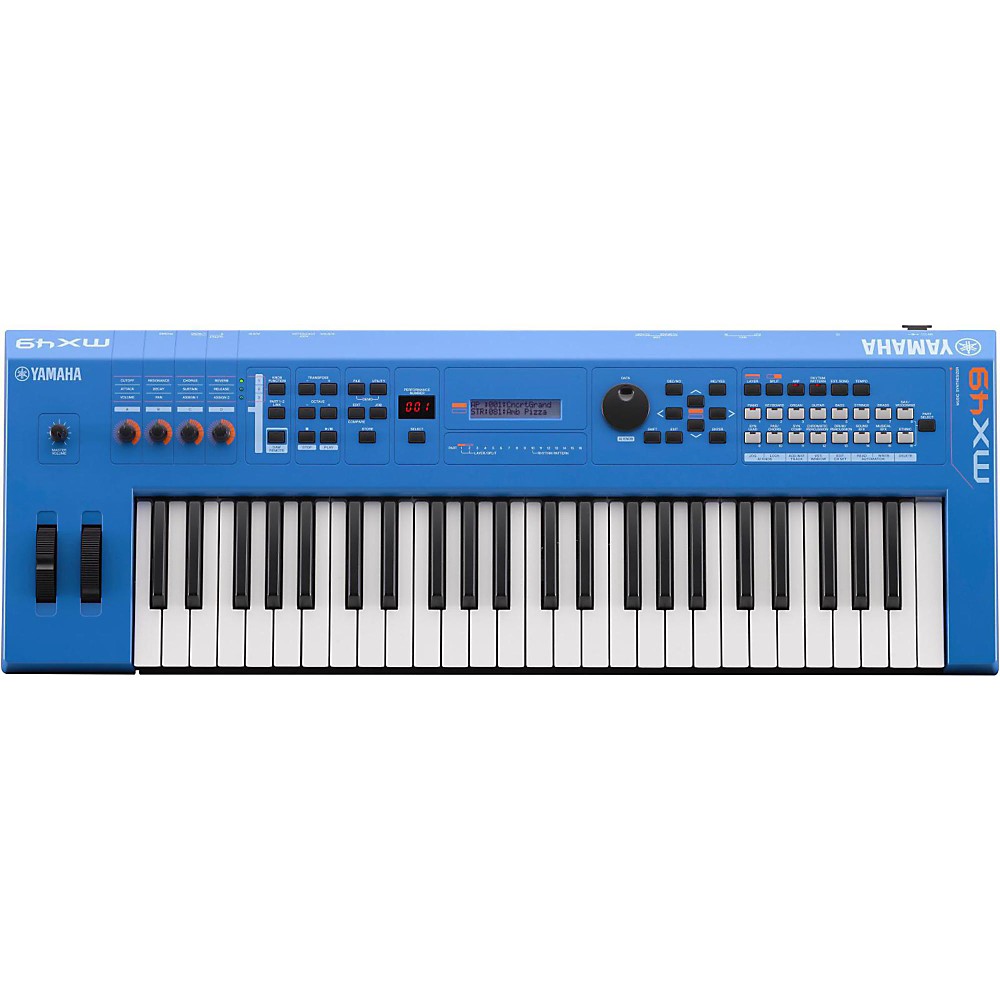 Yamaha Mx49 49 Key Music Production Synthesizer Electric Blue
"The MX v2 is a compact, lightweight Music Synthesizer with over 1000 Motif Voices plus deep computer and iOS integration. MX v2 adds a Class Compliant USB audio and MIDI interface and unlocks the new FM Essential iOS synth app! Available with 49 or 61 to

More Synthesizers And Workstations
---
1929.99
1399.99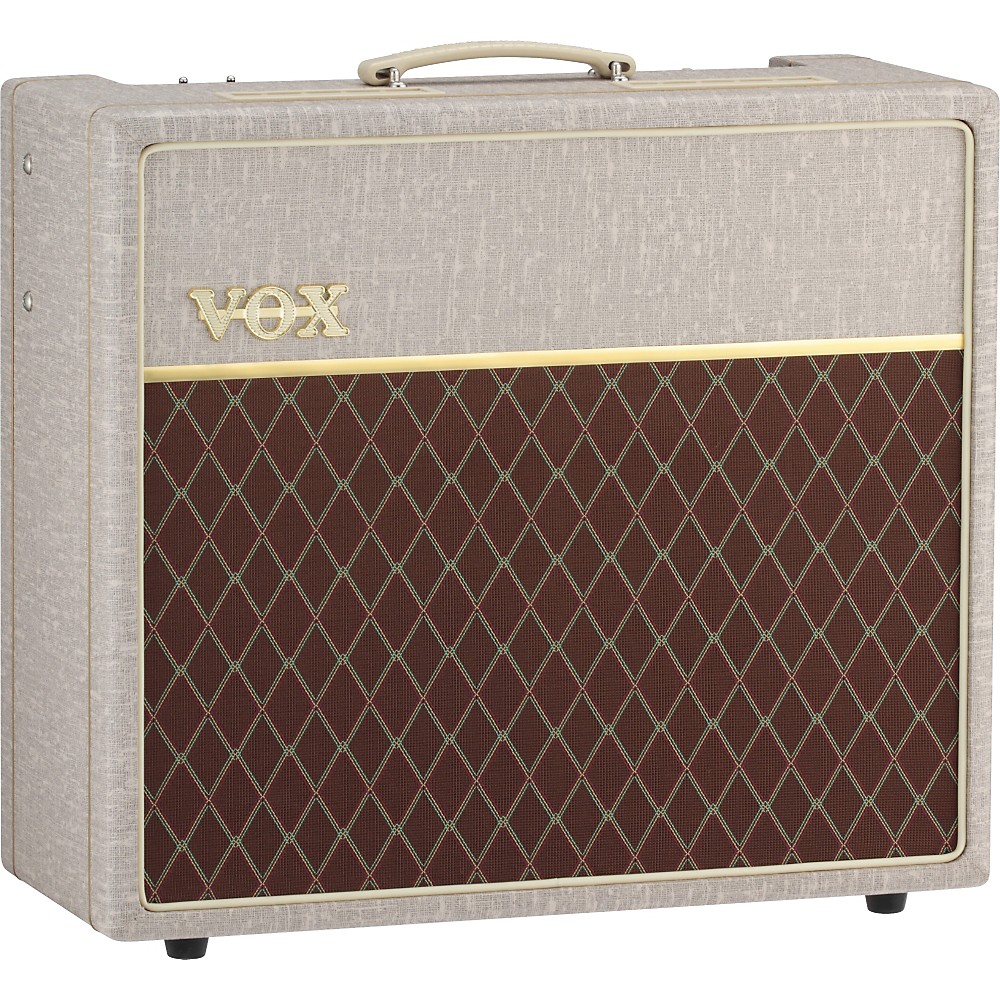 Vox Hand-Wired Ac15hw1 15W 1X12 Tube Guitar Combo Amp Fawn
"In VOX's history, there may never have been a series of amps boasting such a lofty and pure sound as the new Hand-Wired Series amps, which includes the AC15HW1 15W combo. The VOX Hand-Wired Series relies on the painstaking technique of turret board hand-

More Guitar Amplifiers
---