Friday, October 19th 2018.
Guitar Amps and Amplifiers
Guitar amps by the biggest brand name manufacturers in the music industry. Our lineup includes bass amps, acoustic guitar amps as well as electric guitar amps all for the best prices on the net. Famous names like Fender, Gibson, Peavey, Crate, Marshall, Behringer, Line 6 and others
[back] [1] [2] [3] [4] [5] [6] [7] [8] [9] [10] [11] [12] [13] [14] [15] [16] [17] [18] [19] [20] [21] [22] [23] [24] [25] [26] [27] [28] [29] [30] [31] [32] [33] [34] [35] [36] [37] [38] [39] [40] [41] [42] [43] [44] [45] [46] [47] [48] [49] [50] [51] [52] [53] [54] [55] [56] [57] [58] [59] [60] [61] [62] [63] [64] [65] [66] [67] 68 [69] [70] [71] [72] [73] [74] [75] [76] [77] [next]
1750.00
1399.00

Quilter Labs Sa200-Combo-115 Steelaire 15 200W 1X15 Guitar Combo Amp
"The Quilter Steelaire Combo provides maximum portability with a slimline cabinet housing a front loaded 15"" neodynium speaker. 200 clean watts and a rich feature set provide ultimate performance for any musician.The speaker is the result of a lengthy co

MORE...


1450.00
1199.00

Quilter Labs Mach 2 12-Inch Hd 200W 1X12 Combo Guitar Amplifier
"The Quilter 12-inch Mach 2 Heavy Duty combo is the ultimate amp when you need serious power in a small package. Featuring a powerful Neodymium speaker, (Celestion BN12-300s) it sports 300 watts of power handling and a searing clean responsiveness with no

MORE...


349.00
349.00

Dv Mark Micro 50 Cmt Ciro Manna Signature 50W Guitar Amp Head
"DV Mark artist Ciro Manna is a highly respected Italian guitar hero playing with icons like Richard Bona, Frank Gambale, Alain Caron, Andy Timmons and many others.He strictly worked with Marco De Virgiliis and DV Mark team to design this signed tube driv

MORE...


399.00
399.00

Dv Mark Dv Little 250 M 250W Guitar Amp Head
"The DV Little 250 M 250W guitar amp head from DV Mark was built to achieve massive amounts of gain for metal and hard rockto deliver heavy tones, but not heavy weight.The DV Little 250 M is incredibly versatile, from sparkling clean to extreme metal and

MORE...


1800.02
1799.99

Friedman Pink Taco 20W 1X10 Tube Guitar Combo Amp
"The Friedman Pink Taco is the baby sister to the critically acclaimed BE-100, created for the many musicians who have been begging for the Friedman sound in a small, compact, lightweight, manageable format. The Pink Taco is a super versatile hand-wired,

MORE...


2100.00
1390.00

Diezel Rearloaded Vintage 240W 4X12 Guitar Speaker Cabinet
"This road-ready, high-quality Diezel 4x12"" 240W guitar speaker cab features a quartet of rear-loaded legendary Celestion 30 speakers. It also comes equipped with recessed metal handles, reinforced corners and casters.Power handling: 240WSpeakers: 4x12""

MORE...


750.01
749.99

Fender Limited Edition Bassbreaker 15 15W Tube Combo Amplifier Blonde
"Supercharged with a plethora of flexible features, the Fender Bassbreaker 15 is a top-notch performer for stage or studio. This chameleon-like amp creates its magic with a trio of 12AX7 preamp tubes feeding into two EL84 power tubes for 15 watts of tight

MORE...


2436.99
1949.99

Engl Artist Edition E653 50W Tube Guitar Amplifier Head
"The Engl Artist Edition Vintage Style E653 offers amazing Engl tone in a streamlined two-channel, 50W tube platform. Loaded with a quartet of 12AX7 preamp tubes and a pair of EL34 power tubes, the E653 features easy-to-use controls, a built-in noise gate

MORE...


980.00
599.99

Blackstar Venue Series Ht Club 40 40W Tube Guitar Combo Amp Bronco Tan
"Equipped with 2 channels and 4 modes the Blackstar HT Club 40 is an ideal gigging tube amp for club-sized venues. The 40W EL34-driven power amplifier has amazing punch and dynamics that will easily cut through in a full band situation. Switching to the a

MORE...


129.99
99.99

Boss Ktn-Mini Katana Mini Guitar Amplifier Black
"BOSS Katana amps have received accolades from guitarists everywhere for their fantastic sound and feel, onboard effects and great value. Now, the Katana-Mini makes serious Katana tone accessible in a small, go-anywhere amp that runs on batteries. Offerin

MORE...


1949.00
1499.00

Roland Blues Cube Tour 100W Guitar Amplifier Head Black
"Driven by Rolands acclaimed Tube Logic design, the Blues Cube Tour brings punch, presence, and authority to your backline. The flagship Tour head packs 100 big watts to provide ample power and headroom for concert-level performing, while the companion CA

MORE...


1529.00
1199.00

Hughes & Kettner Era 1 250W 1X8 Acoustic Combo Amp Black
"Developed with renowned designer Michael Eisenmann, the Hughes & Kettner era 1 250W 1x8 acoustic combo amp gives you richly detailed definition for peerless authenticity and tonal brilliance, plus a bunch of remarkably innovative and intuitive featur

MORE...


4299.99
2999.99

Vox Ac15 60Th Anniversary 15W 1X12 Hand-Wired Tube Combo Amp
"To commemorate the 60th Anniversary of VOX Amplification, the company has released the 60th Anniversary AC15. Engineered and built from the ground-up entirely in the United Kingdom, it's completely hand-wired using only the finest available components.Th

MORE...


299.00
299.00

Dv Mark Jazz 208 300W 2X8 Guitar Speaker Cabinet
"The DV JAZZ 208 is an ultra small sized cabinet, featuring two 8 in. DV Mark custom speakers with an impressive 300W power handling. It only weighs 22.04 lb. (10 Kg).For those who need a small and ultra portable rig with a great jazz tone, it can be matc

MORE...


1649.00
1499.00

Bad Cat Cub 40R Usa Player Series 40W 1X12 Tube Guitar Combo Amp
"The Bad Cat USA Player Series Cub 40R preserves the vintage purity of the original Cub circuit while offering increased flexibility. This improved design offers the ability to select between a 12AX7 or EF86 pre-amp tube using the mini toggle on the facep

MORE...


[back] [1] [2] [3] [4] [5] [6] [7] [8] [9] [10] [11] [12] [13] [14] [15] [16] [17] [18] [19] [20] [21] [22] [23] [24] [25] [26] [27] [28] [29] [30] [31] [32] [33] [34] [35] [36] [37] [38] [39] [40] [41] [42] [43] [44] [45] [46] [47] [48] [49] [50] [51] [52] [53] [54] [55] [56] [57] [58] [59] [60] [61] [62] [63] [64] [65] [66] [67] 68 [69] [70] [71] [72] [73] [74] [75] [76] [77] [next]

Only $14.49
CLICK HERE


---

Only $12.99
CLICK HERE


---

Only $84.99
CLICK HERE
---
4650.00
3799.99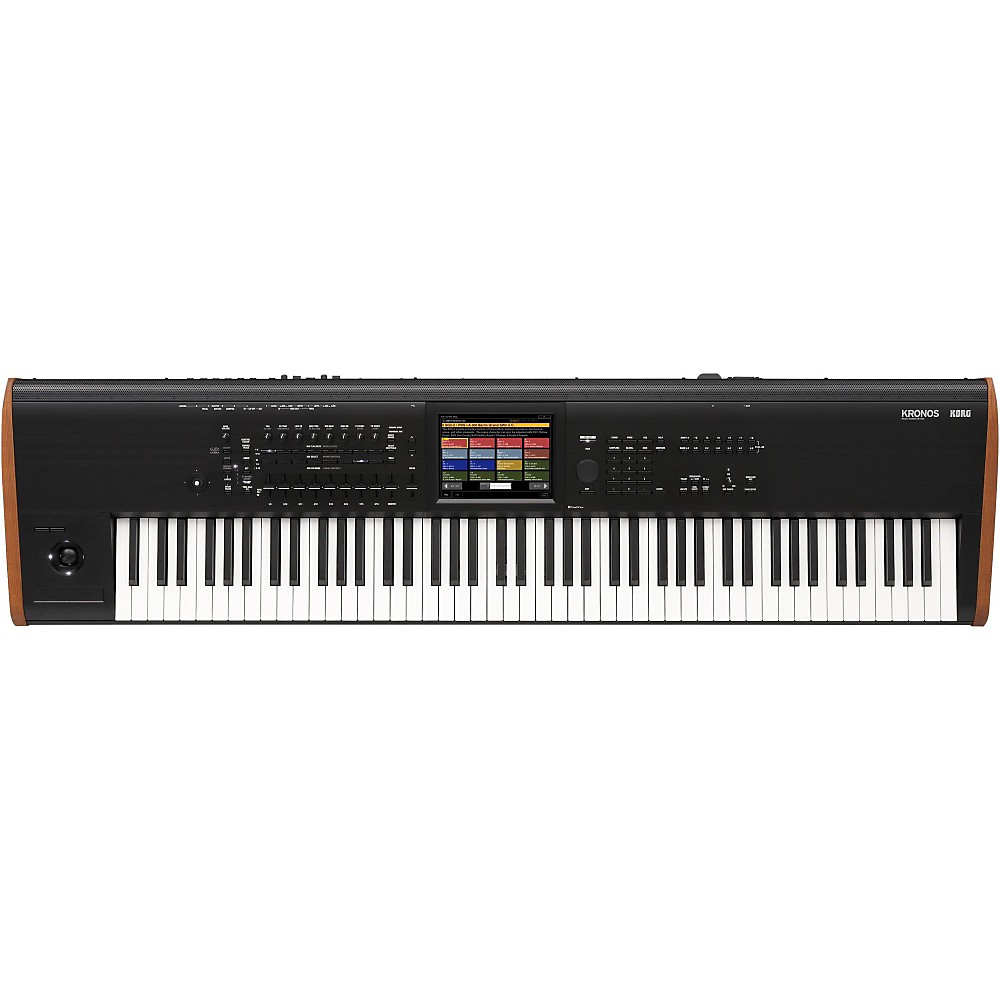 Korg New Kronos 88-Key Music Workstation
"The Korg Kronos is the flagship keyboard of Korg's synthesizer line. It is available in three configurations, each with the same phenomenal performance, production and synthesis capacity. The only difference between the three models is the key bed. This

More Synthesizers And Workstations
---
1599.00
1599.00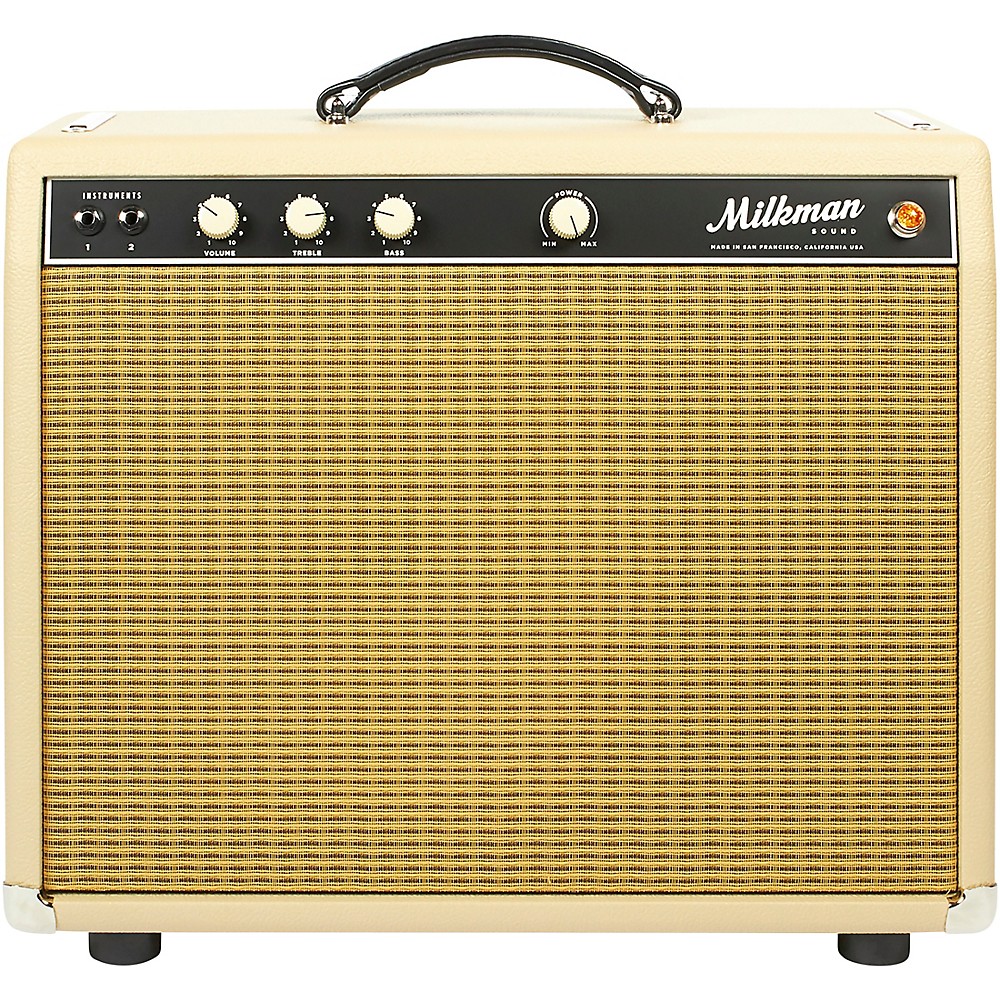 Milkman Sound One Watt Plus 10W 1X12 Tube Guitar Combo Amp Vanilla 12 Jupiter Ceramic
"The Milkman One Watt Plus amplifier adds more to the popular One Watt model. More Power: The One Watt Plus has a pair of 6V6 tubes running in parallel for 10 watts of clean power, and 18 watts of harmonically rich overdriven power. Onboard power scaling

More Guitar Amplifiers
---