Friday, October 19th 2018.
Guitar Amps and Amplifiers
Guitar amps by the biggest brand name manufacturers in the music industry. Our lineup includes bass amps, acoustic guitar amps as well as electric guitar amps all for the best prices on the net. Famous names like Fender, Gibson, Peavey, Crate, Marshall, Behringer, Line 6 and others
[back] [1] [2] [3] [4] [5] [6] [7] [8] [9] [10] [11] [12] [13] [14] [15] [16] [17] [18] [19] [20] [21] [22] [23] [24] [25] [26] [27] [28] [29] [30] [31] [32] [33] [34] [35] [36] [37] [38] [39] [40] [41] [42] [43] [44] [45] [46] [47] [48] [49] [50] [51] [52] [53] [54] [55] [56] [57] [58] [59] [60] [61] [62] [63] [64] [65] [66] [67] [68] 69 [70] [71] [72] [73] [74] [75] [76] [77] [next]
1549.00
1399.00

Bad Cat Cub 15R Usa Player Series 15W 1X12 Tube Guitar Combo Amp
"The Bad Cat USA Player Series Cub 15R 15W 1x12 tube combo preserves the vintage purity of the original Cub circuit while offering increased flexibility. This improved design offers the ability to select between a 12AX7 or EF86 pre-amp tube using the mini

MORE...


1779.02
1779.00

Prs 2-Channel Custom 50W Tube Amp Head Stealth
"The PRS 2-Channel Custom 50 is a versatile, modern amp with several features that give players ultimate versatility and musicality. Each channel features channel volume, bright switch, treble, middle, bass, and master volume controls. The lead channel al

MORE...


1895.00
1895.00

Fuchs Lucky 7 7W 2X12 Tube Guitar Combo Amp
"The Fuchs Casino Series delivers the great Fuchs ODS style tones that built Fuchs, to a more affordable format. While sharing circuit DNA with theODS/TDS series, a simpler construction style and more basic feature set allow them to bring these same great

MORE...


2595.00
2895.00

Fuchs Mantis Jr. 2X12 100W Tube Guitar Combo Amp
"The Mantis Jr 2x12 100W Combo features two Warehouse ET-1265 speakers in a tuned rear-ported enclosure which give it enormous bass and presentation for a compact combo of this size. Unlike other combos where the rear is over 75% open, the Fuchs combos ar

MORE...


1899.00
1699.00

Bogner Barcelona 112 40W 1X12 Tube Guitar Combo Amp Comet Black
"The Bogner Barcelona tube guitar combo amp was designed for a nice high headroom clean sound. 6CA7 power tubes where chosen for their nice balanced tone. These have the same output impedance as an EL34 so you can use EL34's in your Barcelona with just a

MORE...


899.99
899.99

Morgan Amplification M212v Vertical 150W 2X12 Guitar Speaker Cabinet With Celestion Creamback Speakers Twilight Finish
"The half stack has been a staple of guitarists for more than 50 years! The imposing and just cool look of a head sitting on a tall cabinet screams rock and roll. Unfortunately, though, a 4x12 cab be a heavy and awkward beast that isnt always the best at

MORE...


957.99
729.99

Blackstar Ht Venue Series Club 40 40W 1X12 Combo Mkii Black
"Since the launch in 2010, HT Venue has become one of the worlds best-selling valve amp lines. Its name is already synonymous with class-leading tone and flexibility, but now, after more than 3 years of intensive R&D and market research, Blackstar is

MORE...


119.99
119.99

Line 6 Spider Classic 15 15W 1X8 Guitar Combo Amp Red Edition Black And Red
"Meet the latest version of the amp that empowered a generation of guitarists to break through in their playing. Spider Classic 15 gives you the tone, flexibility and power to take your music to a higher level. Choose from an essential collection of celeb

MORE...


244.99
189.99

Vox Mini 5 Battery Powered Amplifier
Save BIG when you buy today!

MORE...


1649.02
1649.00

Prs Archon 50 50W 1X12 Tube Guitar Combo Amp Stealth
"The PRS Archon 50 continues the promise of delivering full, lush gain while offering a clean channel that players of all genres will appreciate. With 50W, switchable to 25 via the amps back panel, the Archon 50 breaks up at a lower volume, resulting in a

MORE...


759.99
549.99

Blackstar Limited-Edition Artisan 10 Ae 10Th Anniversary 10W Tube Combo Amp
"In celebration of 10 years of glorious Blackstar tone, three 10W single ended valve amplifiers have been developed drawing on the sound and innovation of iconic Blackstar linesArtisan, Artist and Series One.Each product is honed for home and studio use a

MORE...


629.99
449.99

Blackstar Limited-Edition Ht-Studio 20 20W Tube Guitar Amp Head
"Blackstar HT Venue Series amps deliver authentic boutique cleans and super high gain overdrives. These versatile, all-tube amps are packed with innovations to inspire your performancefrom studio to stage! The HT Studio 20 is a 20 Watt head based on a roc

MORE...


1349.02
1349.00

Prs Archon Two-Channel 25/15 Watt 1X12 Tube Guitar Combo Amp Stealth
"The Archon 25 brings the king of PRS high-gain amplification to the world of small, low-wattage tube amps. The Archons lush distortion and singing clean channel tones are all here in a 25 watt package (switchable to 13 watts via the back panel). The Arch

MORE...


3400.02
3300.00

Prs Dg30 David Grissom 30W Tube Amp Head Blonde With Salt And Pepper
"Developed and refined over many years, the PRS David Grissom signature amplifiers bring David Grissoms discriminating tone to players looking for a highly-responsive, musical amp rig. The PRS DG Custom 30 comes in blonde vinyl with a cherry stained mahog

MORE...


270.00
249.99

Marshall Code212 100W 2X12 Vertical Guitar Speaker Cabinet Black
"The Marshall CODE212 2x12 vertical cabinet, was designed for players looking to create a compact and stylishMarshall quarter stack, perfect for stage, studio and home use. The cabinet features a pair of Marshall Custom Voiced speakers, designed specifica

MORE...


[back] [1] [2] [3] [4] [5] [6] [7] [8] [9] [10] [11] [12] [13] [14] [15] [16] [17] [18] [19] [20] [21] [22] [23] [24] [25] [26] [27] [28] [29] [30] [31] [32] [33] [34] [35] [36] [37] [38] [39] [40] [41] [42] [43] [44] [45] [46] [47] [48] [49] [50] [51] [52] [53] [54] [55] [56] [57] [58] [59] [60] [61] [62] [63] [64] [65] [66] [67] [68] 69 [70] [71] [72] [73] [74] [75] [76] [77] [next]

Only $14.49
CLICK HERE


---

Only $12.99
CLICK HERE


---

Only $84.99
CLICK HERE
---
4650.00
3799.99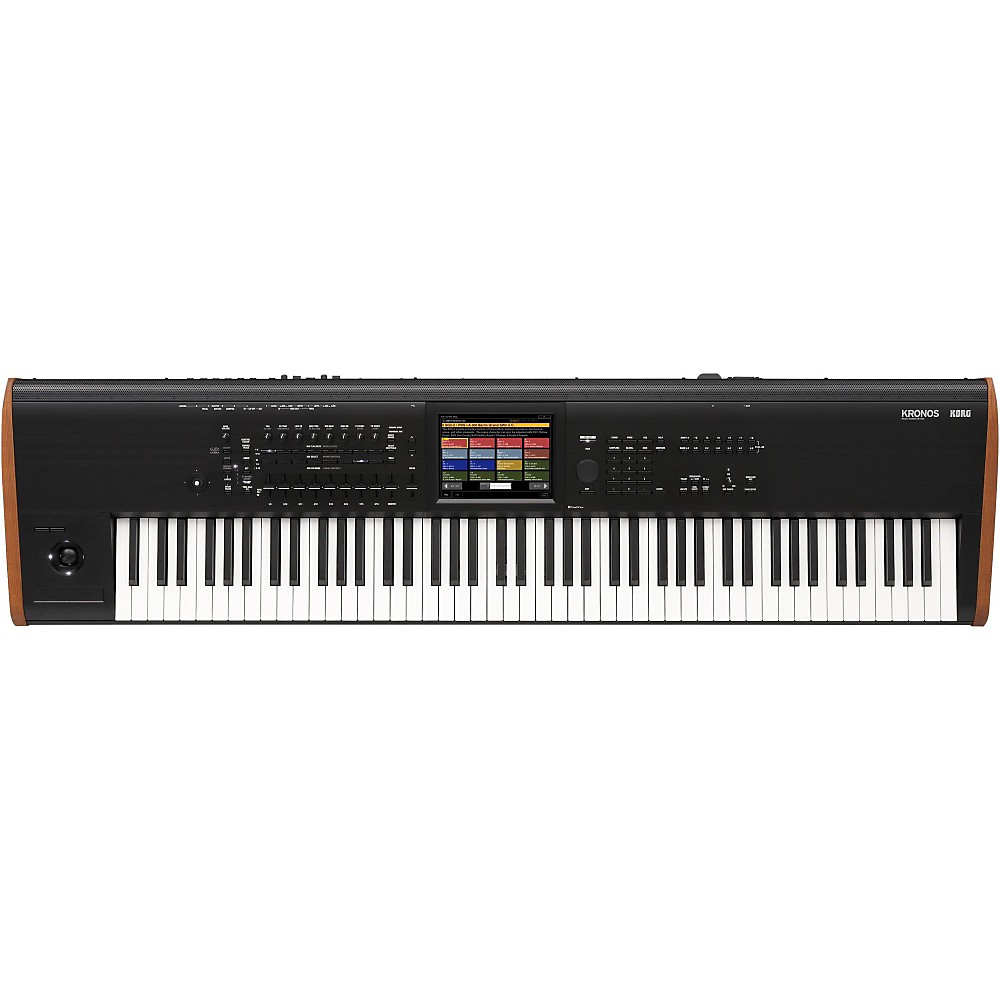 Korg New Kronos 88-Key Music Workstation
"The Korg Kronos is the flagship keyboard of Korg's synthesizer line. It is available in three configurations, each with the same phenomenal performance, production and synthesis capacity. The only difference between the three models is the key bed. This

More Synthesizers And Workstations
---
1599.00
1599.00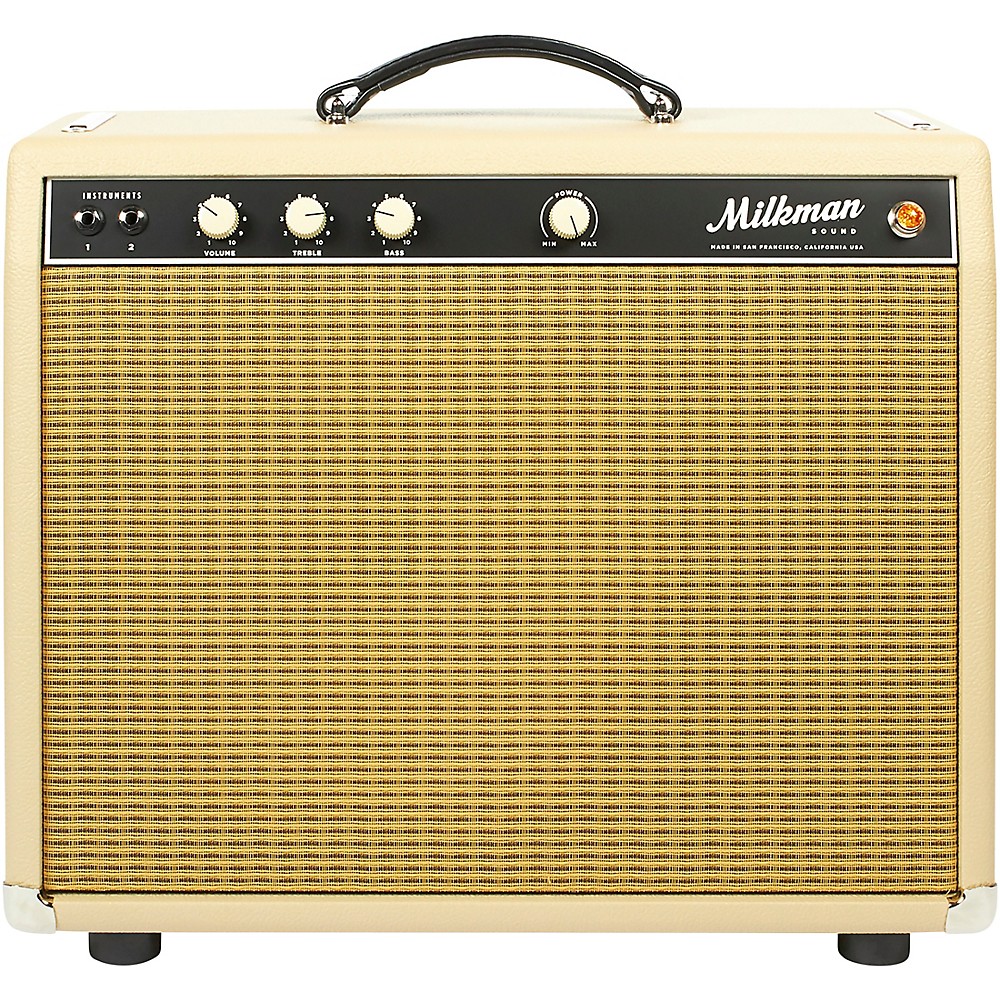 Milkman Sound One Watt Plus 10W 1X12 Tube Guitar Combo Amp Vanilla 12 Jupiter Ceramic
"The Milkman One Watt Plus amplifier adds more to the popular One Watt model. More Power: The One Watt Plus has a pair of 6V6 tubes running in parallel for 10 watts of clean power, and 18 watts of harmonically rich overdriven power. Onboard power scaling

More Guitar Amplifiers
---