Friday, October 19th 2018.
Guitar Amps and Amplifiers
Guitar amps by the biggest brand name manufacturers in the music industry. Our lineup includes bass amps, acoustic guitar amps as well as electric guitar amps all for the best prices on the net. Famous names like Fender, Gibson, Peavey, Crate, Marshall, Behringer, Line 6 and others
[back] [1] [2] [3] [4] [5] [6] [7] [8] [9] [10] [11] 12 [13] [14] [15] [16] [17] [18] [19] [20] [21] [22] [23] [24] [25] [26] [27] [28] [29] [30] [31] [32] [33] [34] [35] [36] [37] [38] [39] [40] [41] [42] [43] [44] [45] [46] [47] [48] [49] [50] [51] [52] [53] [54] [55] [56] [57] [58] [59] [60] [61] [62] [63] [64] [65] [66] [67] [68] [69] [70] [71] [72] [73] [74] [75] [76] [77] [next]
1399.00
1199.00

Aer Compact 60 60W 1X8 Acoustic Guitar Combo Amp Black
"The AER Compact 60-3 60W 1x8 acoustic guitar combo amp is a professional, compact and powerful amp system. Great for the singer/songwriter who requires outstanding reproduction of his/her instrument and vocals. This combo is a handy unit that's easy to t

MORE...


400.01
399.99

Fender George Benson Signature Hot Rod 1X12 Guitar Cab Black
"The Fender GB Hot Rod Deluxe 112 guitar speaker cab pairs neatly with the GB Hot Rod Deluxe amp, especially fine-tuned for world-famous jazz guiarist and pop artist George Benson. It adds volume, bass response and wider stage coverage. A 100W Jensen C12K

MORE...


899.99
599.95

Randall Rd45h Diavlo 45W Tube Guitar Head Black
"The Randall RD45H 45W amp head provides the spine-crushing, tube-driven tone, but in a size you can use for practice, the studio or the stage.It features two footswitchable channels (Clean and Overdrive) with a volume boost, and shared four-band EQ and m

MORE...


1818.17
1299.99

Evh 5150Iii 50W 1X12 Tube Guitar Combo Black
"The EVH 5150III 1x12"" 50W combo comes loaded with one Celestion special design 16-ohm speaker and three channels (clean, crunch and lead). Powered by seven (yes, seven) JJ 12AX7 preamp tubes and two JJ 6L6 power tubes, it also features front-panel adjus

MORE...


399.99
299.99

Ibanez Tsa Series 2X12 Guitar Cab White
"The Ibanez TSA Series 2x12 guitar cab offers 160W pushed through two 12"" Celestion speakers. We don't know why they didn't do it years ago: Tube Screamer, the overdrive pedal considered ""absolutely mandatory"" by a whole generation of guitarists, is no

MORE...


1279.00
949.00

Laney Ironheart All-Tube 30W 1X12 Guitar Combo
"The IRT30-112 features the same channel and tube compliment as the bigger Ironheart models and growls with 30W RMS of monster clean, rhythm and lead tones.It features a fully balanced and selectable (dry guitar/amped) DI. It takes its source after the ou

MORE...


60.00
49.99

Marshall Micro Stack 1W Guitar Combo Amp Classic Look
The Marshall MS-2 Micro Stack guitar combo amp packs full Marshall tone into a tiny case. This mighty micro Marshall has switchable Clean and Overdrive modes. This combo offers Volume and Tone controls in its mini packaging. The Tone control provides full

MORE...


169.00
129.99

Roland Cube-10Gx 10W 1X8 Guitar Combo Amp
"With its impressive sound, built-in effects, and the ability to swap COSM amp types via a free app for iOS and Android devices, the CUBE-10GX is the perfect small amp for jamming, bedroom practice, and recording. Built to the respected CUBE standard, the

MORE...


749.99
499.95

Randall Rd20h Diavlo 20W Tube Guitar Head Black
"The Randall RD20H 20W amp head provides all the spine-crushing tube-driven tone of its bigger brothers, but in a size you can use at home. It features two footswitchable channels (Clean and Overdrive) with a volume boost, and shared four-band EQ and mast

MORE...


666.65
499.99

Evh 5150 212St 2X12 Guitar Speaker Cabinet Ivory
"The new EVH 5150 III 2x12 cab is the perfect companion for the EVH 5150 III 50W head, delivering pure EVH sound and power in a compact package. The 5150 III 2x12 cab is rated at 16 ohms and is loaded with two 12"" 30W Celestion Heritage speakers; it is e

MORE...


749.00
599.00

Hughes & Kettner 2X12 Guitar Speaker Cabinet Black
"The Hughes & Kettner 212 120W comes loaded with two legendary 12"" Celestion Vintage 30s that are behind some of the most popular tones. The 2x12"" design is built to accommodate a TubeMeister 36 head when the cab is stacked vertically, and standard

MORE...


824.99
549.99

Randall Rd212-V30 Diavlo 2X12 Angled Guitar Cab Black
"The Randall RD212-V30 speaker cabinet features two of the legendary Celestion Vintage 30 12"" speakers rated at 120W, made to pair with the Diavlo series metal-geared heads and combos. While the ruggedly constructed cabinet box is square, the speakers ar

MORE...


999.99
599.94

Peavey Classic 30 112 30W 1X12 Tube Combo Amp Tweed
"Revered by blues, country and rock players alike, the Peavey Classic 30 112 30W 1x12 Tube Combo Amp spans the tonal landscape from vintage to contemporary with ease. These amps are drenched in the tone that can only come from the combination of three 12A

MORE...


949.99
699.00

Laney Ironheart Irt-Studio Rack Tube Guitar Head With Usb Interface
"Featuring the same great Ironheart tones as the bigger heads but in a low-wattage studio package with some neat features added.It would be nice to record in a situation where making a lot of noise was not an problem, but in most cases people are recordin

MORE...


1099.00
749.00

Schecter Guitar Research Hr412-Subste D. Charge Sub 4X12 Straight Guitar Speaker Cabinet Black
"This Schecter cab is packed with four 12"" Celestion Vintage 30 speakers. It features all plywood construction, 12mm baffle board, removable casters, metal pocket handles and metal corners.Four 12"" Celestion Vintage 30 speakersAll plywood constructionre

MORE...


[back] [1] [2] [3] [4] [5] [6] [7] [8] [9] [10] [11] 12 [13] [14] [15] [16] [17] [18] [19] [20] [21] [22] [23] [24] [25] [26] [27] [28] [29] [30] [31] [32] [33] [34] [35] [36] [37] [38] [39] [40] [41] [42] [43] [44] [45] [46] [47] [48] [49] [50] [51] [52] [53] [54] [55] [56] [57] [58] [59] [60] [61] [62] [63] [64] [65] [66] [67] [68] [69] [70] [71] [72] [73] [74] [75] [76] [77] [next]

Only $14.49
CLICK HERE


---

Only $12.99
CLICK HERE


---

Only $84.99
CLICK HERE
---
4650.00
3799.99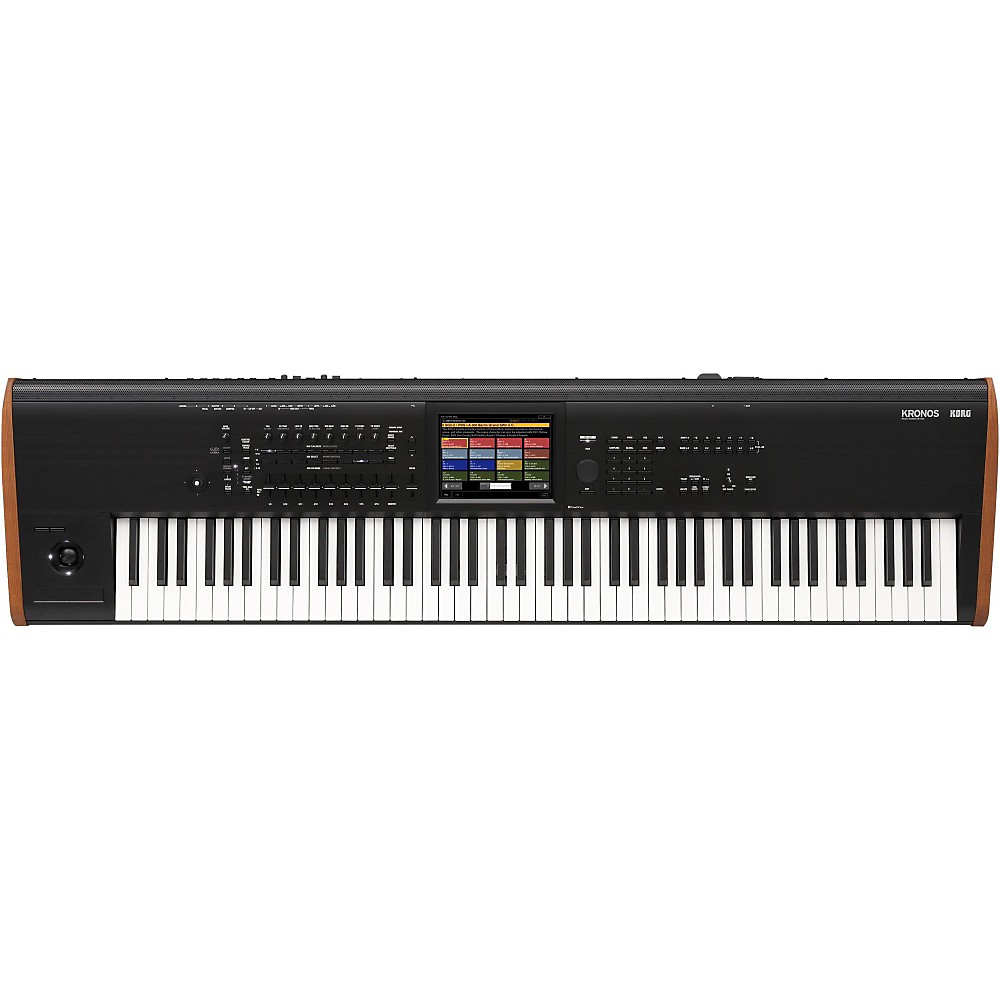 Korg New Kronos 88-Key Music Workstation
"The Korg Kronos is the flagship keyboard of Korg's synthesizer line. It is available in three configurations, each with the same phenomenal performance, production and synthesis capacity. The only difference between the three models is the key bed. This

More Synthesizers And Workstations
---
1599.00
1599.00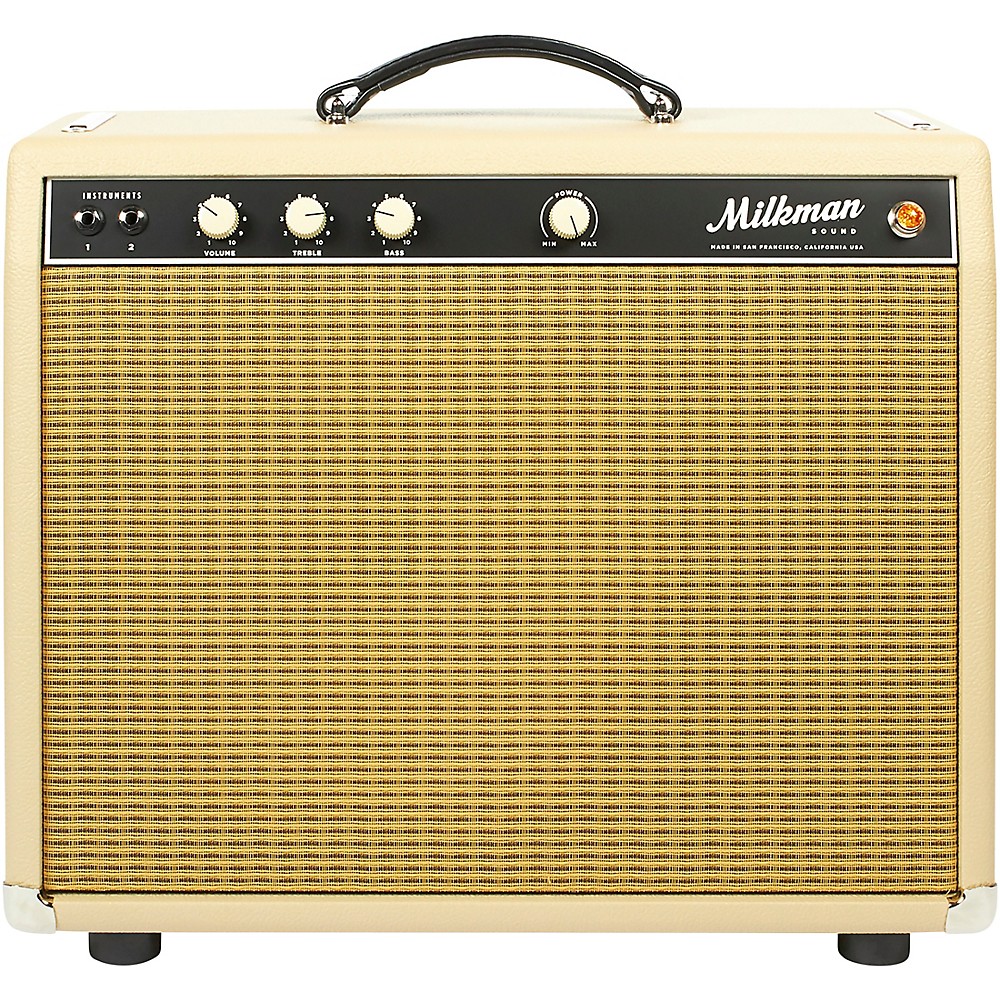 Milkman Sound One Watt Plus 10W 1X12 Tube Guitar Combo Amp Vanilla 12 Jupiter Ceramic
"The Milkman One Watt Plus amplifier adds more to the popular One Watt model. More Power: The One Watt Plus has a pair of 6V6 tubes running in parallel for 10 watts of clean power, and 18 watts of harmonically rich overdriven power. Onboard power scaling

More Guitar Amplifiers
---