Friday, October 19th 2018.
Guitar Amps and Amplifiers
Guitar amps by the biggest brand name manufacturers in the music industry. Our lineup includes bass amps, acoustic guitar amps as well as electric guitar amps all for the best prices on the net. Famous names like Fender, Gibson, Peavey, Crate, Marshall, Behringer, Line 6 and others
[back] [1] [2] [3] [4] [5] [6] [7] [8] [9] [10] [11] [12] [13] 14 [15] [16] [17] [18] [19] [20] [21] [22] [23] [24] [25] [26] [27] [28] [29] [30] [31] [32] [33] [34] [35] [36] [37] [38] [39] [40] [41] [42] [43] [44] [45] [46] [47] [48] [49] [50] [51] [52] [53] [54] [55] [56] [57] [58] [59] [60] [61] [62] [63] [64] [65] [66] [67] [68] [69] [70] [71] [72] [73] [74] [75] [76] [77] [next]
3700.00
2699.99

Marshall Custom Tattoo Jvm410h Tutti Serra 100W Tube Guitar Head White
"Japanese and traditional is how artist Tutti Serra, of Black Garden Tattoo, categorizes his style. He was thrilled with the idea of mixing music with paintings and working with Marshall on this project. Especially because he knew it would be perfectly ex

MORE...


699.00
499.00

Orange Amplifiers Crush Pro Cr60c 60W Guitar Combo Amp Orange
"The Orange Crush CR60C is a 60W solid-state combo made from 18mm ply and loaded with a single 12? 60W, 16 Ohm Voice of the World speaker. The Voice of the Worlds combined with the analogue solid-state circuitry gives the CR60C the tonal clarity and defin

MORE...


499.99
297.00

Peavey Vypyr Vip 3 100W 1X12 Guitar Modeling Combo Amp Black
"The Peavey VYPYR VIP 3 guitar modeling combo amp uses Variable Instrument Input technology to provide amplification for a variety of instruments. Not only does this combo morph from a bass amp, to an acoustic amp, to an electric amp, it also allows the g

MORE...


1999.99
1999.99

Morgan Amplification Sw22 22W Tube Guitar Head
"The Morgan SW22 22W tube guitar head is wolf in sheep' clothing. This 6V6-driven amplifier was based around the super-clean platform originally found in a certain $40,000 amplifier. This amp produces a sweet, singing sustain, even on clean notes. Intenti

MORE...


1399.00
1099.00

Hughes & Kettner Triamp Mark Iii 4X12 Guitar Speaker Cabinet
"The custom-made Hughes & Kettner RockDriver Classic 60 housed in a dove-tailed birch-ply enclosure will communicate your TriAmp Mark 3's musical energy - loud and clear, with a mighty bottom-end wallop, lashings of rich and creamy mids and sparkling

MORE...


1099.00
1099.00

Mission Engineering Gemini Gm1 1X12 110W Guitar Cabinet
"Gemini 1 is a 12 full-range digital amplified speaker cabinet with integrated studio quality USB audio interface for use with modelers and software based guitar systems.Mission EmPower Technology features multi-channel class D power amplifiers, active cr

MORE...


59.70
44.80

Electro-Harmonix Headphone Amp
"The Electro-Harmonix Headphone Amp goes anywhere and delivers a musical quality and attitude that defines the spirit of Electro-Harmonix. As uniquely musical as it is portable, the ultra-light Headphone Amp let's you practice as loud or funky as you want

MORE...


1599.00
1179.00

Laney Irt120h 120W Tube Guitar Amp Head Black
"The Laney Ironheart IRT120H is a thoroughly modern tube head capable of full on metal tones but offers you far more than other metal oriented amps. It's loaded with four premium TAD 6L6 loaded tubes. The feature packed preamp is laid out logically and fe

MORE...


1399.99
999.99

Line 6 Dt25 112 1X12 25W Tube Guitar Combo Amp
"If your tone is your masterpiece, the DT25 tube guitar combo amp is your paintbrush. This portable 25W/10W tube amp from Line 6 and tube-amp guru Reinhold Bogner gives you four stunning, lust-worthy amp voicings and unprecedented versatility that lay the

MORE...


749.99
529.00

Laney Ironheart All Tube 15W Guitar Head
"Housing a single high gain Ironheart channel - with full EQ and switchable pre-boost feature the IRT15H is designed to give you crushing Ironheart tones at low output levels, making it ideal for home recording and your smaller gigs.Using the unique input

MORE...


599.99
379.00

Jet City Amplification Vintage 20W Tube Head Guitar Amplifier
"The Jet City Vintage 20W tube head is based on their popular JCA20H. The 20HV version is a simple, single-channel amp. Completely re-voiced, it's a bit cleaner, a bit darker, and the power section has been opened up. In addition to the Presence control,

MORE...


2059.02
2059.00

Prs Archon 100W Tube Guitar Head
"The PRS Archon amplifier has the impact and flexibility suited for today's heavy music. Greek for ""ruler"" or ""lord,"" the PRS Archon is a commanding and versatile 2-channel amp with aggressive overdriven tones and sparkling cleans with plenty of headr

MORE...


193.50
149.99

Roland Micro Cube Gx 3W 1X5 Battery Powered Guitar Combo Amp White
"The Roland 3W 1x5"" MICRO CUBE GX combo amp gives you the same tone and versatility that you've come to know and love in the CUBE Series, and puts it in a battery-powered package that you can take anywhere.It features recording/Headphones output and ster

MORE...


599.00
599.00

Friedman Pink Taco 1X12 Closed-Back Guitar Speaker Cabinet With Celestion Creamback Black
"The Friedman Pink Taco 112 is a dual-ported 65W 1x12"", closed-back extension cabinet that offers great sound you would expect from a 4x12"" cab, but in a size you can easily manage.At the heart of the cab is a Celestion G12M-65 Creamback 16 speaker. The

MORE...


1099.00
999.00

Bad Cat Bobcat 5 1X12 5W Tube Guitar Combo Amp With Reverb
"The Bad Cat Bobcat 5W 1x12"" guitar combo is an American-made, low-power amp for recording, rehearsals and small venue performances. The 5W is provided by a single 6V6 power tube and a 6SL7 in the preamp spot that drives the propriatary 12"" British woun

MORE...


[back] [1] [2] [3] [4] [5] [6] [7] [8] [9] [10] [11] [12] [13] 14 [15] [16] [17] [18] [19] [20] [21] [22] [23] [24] [25] [26] [27] [28] [29] [30] [31] [32] [33] [34] [35] [36] [37] [38] [39] [40] [41] [42] [43] [44] [45] [46] [47] [48] [49] [50] [51] [52] [53] [54] [55] [56] [57] [58] [59] [60] [61] [62] [63] [64] [65] [66] [67] [68] [69] [70] [71] [72] [73] [74] [75] [76] [77] [next]

Only $14.49
CLICK HERE


---

Only $12.99
CLICK HERE


---

Only $84.99
CLICK HERE
---
4650.00
3799.99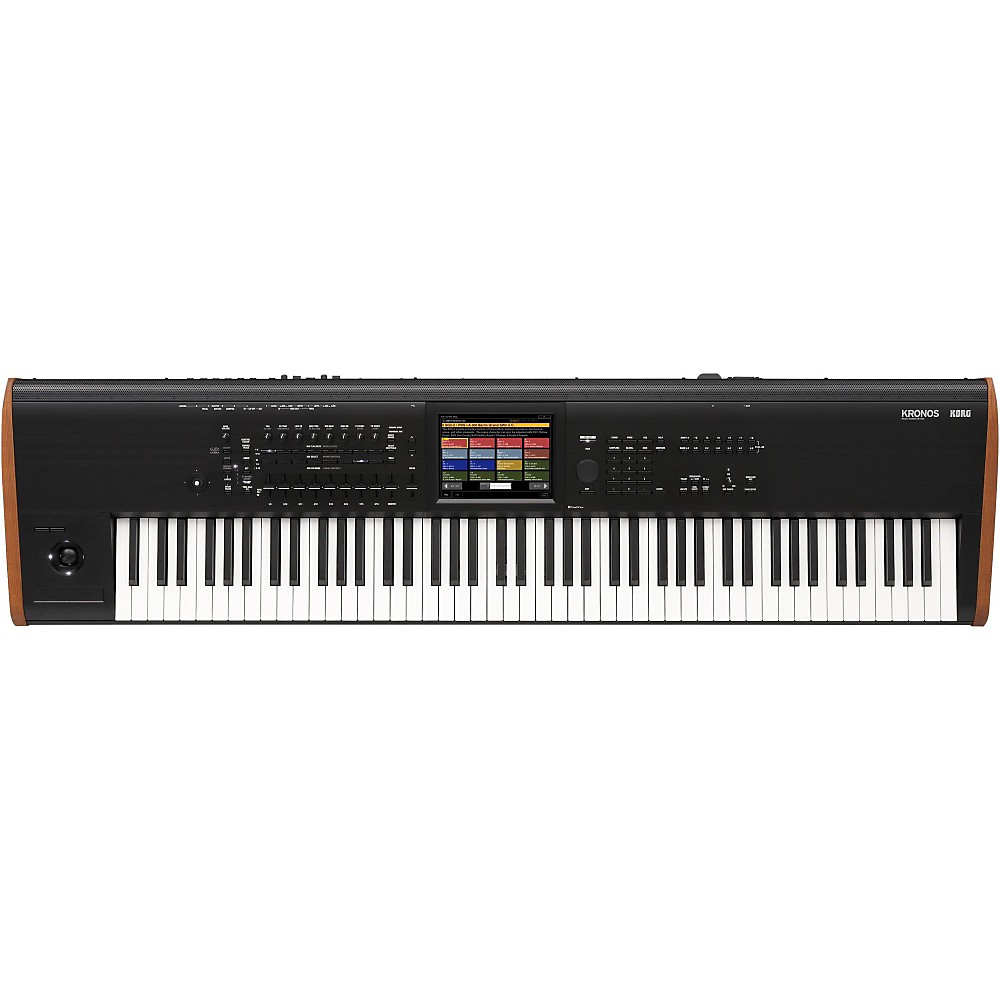 Korg New Kronos 88-Key Music Workstation
"The Korg Kronos is the flagship keyboard of Korg's synthesizer line. It is available in three configurations, each with the same phenomenal performance, production and synthesis capacity. The only difference between the three models is the key bed. This

More Synthesizers And Workstations
---
1599.00
1599.00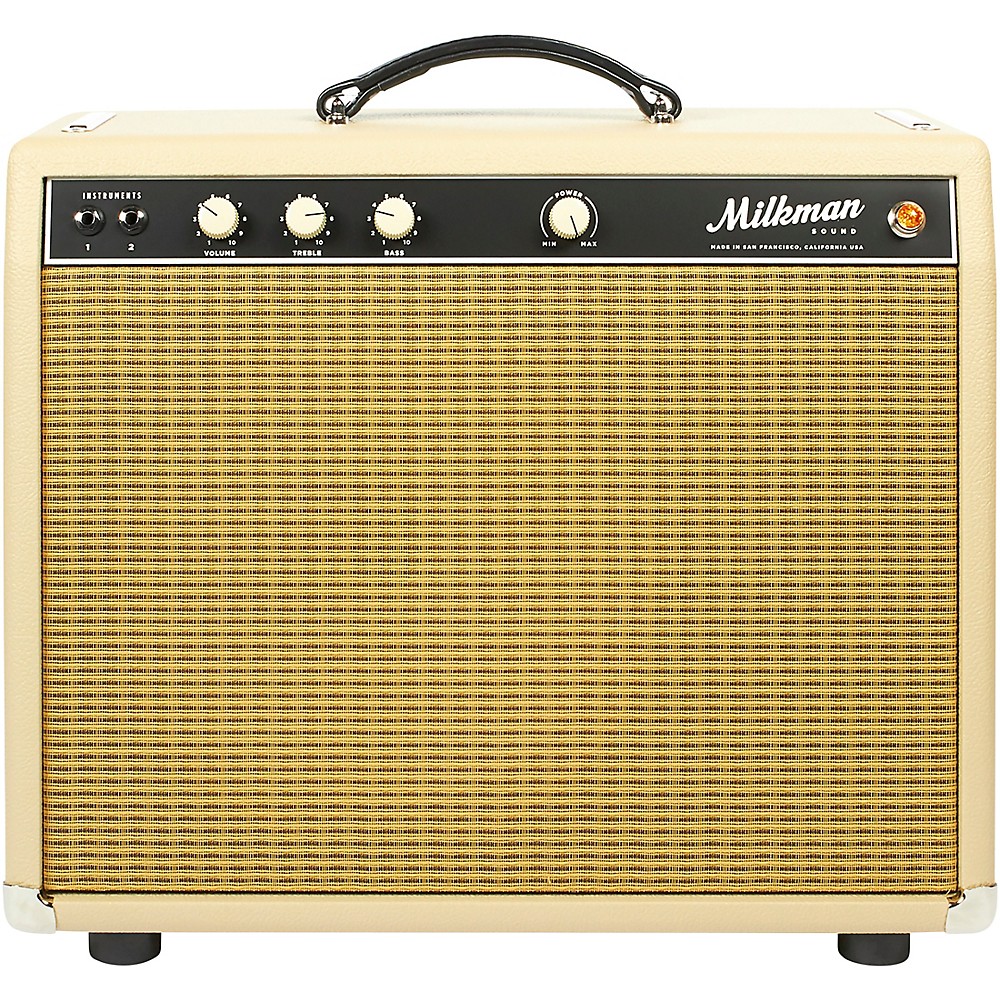 Milkman Sound One Watt Plus 10W 1X12 Tube Guitar Combo Amp Vanilla 12 Jupiter Ceramic
"The Milkman One Watt Plus amplifier adds more to the popular One Watt model. More Power: The One Watt Plus has a pair of 6V6 tubes running in parallel for 10 watts of clean power, and 18 watts of harmonically rich overdriven power. Onboard power scaling

More Guitar Amplifiers
---