Friday, October 19th 2018.
Guitar Amps and Amplifiers
Guitar amps by the biggest brand name manufacturers in the music industry. Our lineup includes bass amps, acoustic guitar amps as well as electric guitar amps all for the best prices on the net. Famous names like Fender, Gibson, Peavey, Crate, Marshall, Behringer, Line 6 and others
[back] [1] [2] [3] [4] [5] [6] [7] [8] [9] [10] [11] [12] [13] [14] 15 [16] [17] [18] [19] [20] [21] [22] [23] [24] [25] [26] [27] [28] [29] [30] [31] [32] [33] [34] [35] [36] [37] [38] [39] [40] [41] [42] [43] [44] [45] [46] [47] [48] [49] [50] [51] [52] [53] [54] [55] [56] [57] [58] [59] [60] [61] [62] [63] [64] [65] [66] [67] [68] [69] [70] [71] [72] [73] [74] [75] [76] [77] [next]
829.00
599.00

Orange Amplifiers Ppc Series Ppc212 Jim Root #4 Signature 2X12 120W Closed-Back Guitar Speaker Cabinet
"The Orange Amplification Signature #4 Jim Root PPC212 cab has been developed alongside the #4 Jim Root Terror head to bring you Jim's full tone! The new cab is finished in black vinyl with a specially developed black version of the Orange basketweave gri

MORE...


1999.99
1199.99

Dv Mark Triple 6 Iii 120W All-Tube Guitar Head
"The DV Mark Triple 6III is a versatile 120W head, and features three completely independent channels flavored by a pair of KT88 tubes. The built-in Smart Controller allows you to switch channels, activate the Solo function (fixed boost), and control the

MORE...


699.00
499.99

Roland Cube Street Ex Battery Powered Stereo Guitar Amplifier
"With its compact size and battery-powered operation, Roland's CUBE Street was a huge hit among traveling musicians. Now, the new CUBE Street EX infuses the popular mobile amp with a huge performance upgrade that delivers more projection, more channels an

MORE...


3999.99
2999.99

Engl Invader 2 100W Tube Guitar Head
"The Engl Invader II features an improved channel design, including two clean channels and two overdrive channels, all switchable between a HI or Low Gain mode plus a ""Sound"" switch that changes the character per channel. Thats a total tonal variety of

MORE...


2395.00
2395.00

Fuchs Wildcard 100W Tube Guitar Head
"The Wild Card 100 100W tube guitar head, from Fuchs Audio Technology, has a push-pull and Class-AB output stage, which can use 6L6 or EL34 tubes. Each power tube has its own bias control, eliminating the need for matched tubes. The preamp features three

MORE...


249.00
219.59

Headway Edm-1 Mini Direct Preamp
"The EDM-1 from Headway Music is the next addition to their range of acoustic pickups and pre-amplifiers. Building on the success of their popular EDB-1 Equalizer Direct Blend Pre-amp, the EDM-1 boasts refined ""Class A"" inputs and Pro Audio IC Component

MORE...


1299.99
779.99

Dv Mark Little 40 Ii 40W All-Tube Guitar Head
"On the Little 40 II 40W tube-powered head, DV Mark added an onboard pedal circuit (on channel two), featuring more controls than a simple pedal, with a complete and effective EQ, gain and master control.Another highly requested feature is the onboard rev

MORE...


2395.00
2395.00

Fuchs Mantis Jr. 2X12 50W Tube Guitar Combo Amp
"The Mantis Jr 2x12 50W Combo features two Warehouse ET-1265 speakers in a tuned rear-ported enclosure which give it enormous bass and presentation for a compact combo of this size. Unlike other combos where the rear is over 75% open, the Fuchs combos are

MORE...


2499.00
1799.00

Laney L50h 50W Tube Guitar Amp Head Black
"This Lionheart amp is the first 50W RMS parallel single-ended Class-A amp and the first to use five EL34 output tubes. Its progressive distortion produces a smooth, emotional response to a players touch. Its 5th order harmonic content makes it sound as s

MORE...


399.00
364.99

Headway Edb-2 Direct Preamp
"High-quality preamp for acoustic instruments. The Headway EDB-2 is a new addition to their range of Acoustic Pickups & Pre-Amplifiers. It is a refinement of the highly acclaimed EDB-1, but with some major improvements derived from customer feedback a

MORE...


4999.00
4699.00

Fargen Amps Fjla2 John Lennon Limited Edition Artist 15W 1X12 Tube Guitar Combo
"The Imagine Series combines world-class tube amplifier engineering with luxurious cabinetry and craftsmanship, to accomplish the ultimate John Lennon experience. Adorned with pure white features and components throughout, the Imagine Series amplifier cap

MORE...


99.99
99.99

Fender Acoustasonic 15 Acoustic Combo Amp Tan
"The Fender Acoustasonic 15 combo amp offers portable amplification for acoustic-electric guitar and microphone. It's simple and flexible enough for a variety of musical performance or basic public address. Two channels and chorus effect keep this little

MORE...


465.00
299.99

Yamaha Thr10c Classic Combo Modeling Combo Amp Black
"The Yamaha THR10C classic combo modeling amp takes the personal amp concept to a new level of audio fidelity. This amp will respond to a player's every touch. Using Yamaha's exclusive VCM (Virtual Circuitry Modelling) technology, the THR10C perfectly rec

MORE...


812.00
739.00

Bad Cat Standard Extension 120W 2X12 Guitar Speaker Cabinet
"Bad Cat head and extension cabinets are built the exact way its amp cabinets are made, using the highest-quality materials. This 2x12"" cab, loaded with Bad Cat proprietary speakers, is designed with an open back for the fullest sound, allowing for the d

MORE...


39.99
29.99

Nady Axehead Mini Headphone Guitar Amp
"The Axehead Mini Headphone Guitar Amp plugs directly into your guitar or bass for instant pro sounding audioanytime, anywhere. It's the perfect practice tool---listen though our headphone, crank it up without disturbing anyone around you! No need for you

MORE...


[back] [1] [2] [3] [4] [5] [6] [7] [8] [9] [10] [11] [12] [13] [14] 15 [16] [17] [18] [19] [20] [21] [22] [23] [24] [25] [26] [27] [28] [29] [30] [31] [32] [33] [34] [35] [36] [37] [38] [39] [40] [41] [42] [43] [44] [45] [46] [47] [48] [49] [50] [51] [52] [53] [54] [55] [56] [57] [58] [59] [60] [61] [62] [63] [64] [65] [66] [67] [68] [69] [70] [71] [72] [73] [74] [75] [76] [77] [next]

Only $14.49
CLICK HERE


---

Only $12.99
CLICK HERE


---

Only $84.99
CLICK HERE
---
4650.00
3799.99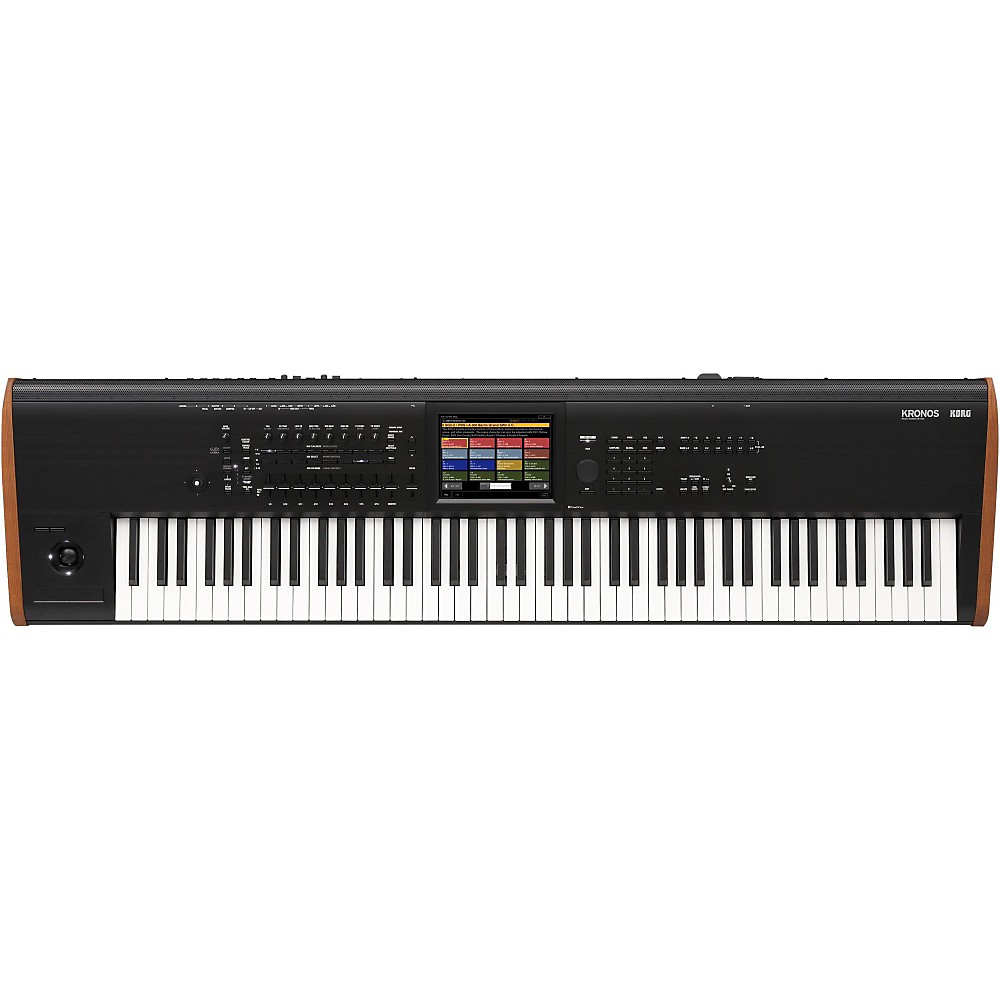 Korg New Kronos 88-Key Music Workstation
"The Korg Kronos is the flagship keyboard of Korg's synthesizer line. It is available in three configurations, each with the same phenomenal performance, production and synthesis capacity. The only difference between the three models is the key bed. This

More Synthesizers And Workstations
---
1599.00
1599.00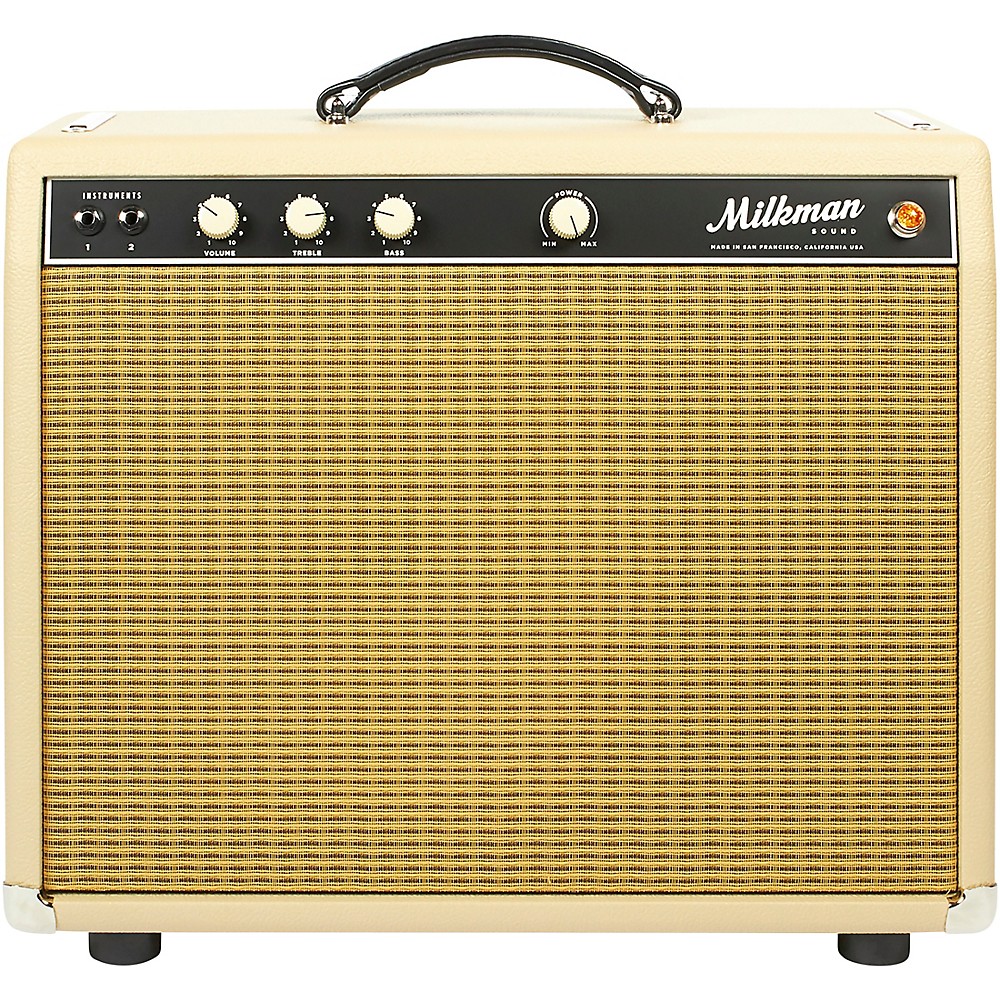 Milkman Sound One Watt Plus 10W 1X12 Tube Guitar Combo Amp Vanilla 12 Jupiter Ceramic
"The Milkman One Watt Plus amplifier adds more to the popular One Watt model. More Power: The One Watt Plus has a pair of 6V6 tubes running in parallel for 10 watts of clean power, and 18 watts of harmonically rich overdriven power. Onboard power scaling

More Guitar Amplifiers
---