Friday, October 19th 2018.
Guitar Amps and Amplifiers
Guitar amps by the biggest brand name manufacturers in the music industry. Our lineup includes bass amps, acoustic guitar amps as well as electric guitar amps all for the best prices on the net. Famous names like Fender, Gibson, Peavey, Crate, Marshall, Behringer, Line 6 and others
[back] [1] [2] [3] [4] [5] [6] [7] [8] [9] [10] [11] [12] [13] [14] [15] 16 [17] [18] [19] [20] [21] [22] [23] [24] [25] [26] [27] [28] [29] [30] [31] [32] [33] [34] [35] [36] [37] [38] [39] [40] [41] [42] [43] [44] [45] [46] [47] [48] [49] [50] [51] [52] [53] [54] [55] [56] [57] [58] [59] [60] [61] [62] [63] [64] [65] [66] [67] [68] [69] [70] [71] [72] [73] [74] [75] [76] [77] [next]
2799.00
2799.00

Mahalo Dr40 40W 1X15 Tube Guitar Combo
"The Mahalo DR40 features big American tones through a 15 speaker. A pair of EL34 power tubes deliver great clean and gain tones and 35-40 watts of power. The 12AX7 preamp tubes stay clean while the power tubes provide the breakup when spanked. The DR ser

MORE...


2599.00
2599.00

Mahalo Dr20 20W 1X12 Guitar Tube Combo
"Little sister to the DR40, the DR20M is a dual 6V6-based amp, delivering 20W of great clean and distortion tones. The three 12AX7 preamp tubes stay very clean while the power tubes provide the breakup. The DR series turns on a dime, cleaning up with a qu

MORE...


1300.01
1299.99

Fender '68 Custom Twin Reverb 85W 2X12 Tube Guitar Combo Amp With Celestion G12v-70S Speaker Black
"1968 was a transitional year for Fender amps, with tone that was still pure Fender but a look that was brand new. With a silver-and-turquoise front panel and classy aluminum ""drip edge"" grille cloth trim, the Twin Reverb received a fresh new face as it

MORE...


1499.99
749.99

Dv Mark Dv Neoclassic 4X12 Guitar Speaker Cabinet
"The DV Neoclassic 412 4x12"" cab provides a great classic, deep punchy sound and makes for a very responsive rig when matched with any DV Mark head, multiamp and any other head or stereo amps you may use. This slant-top cabinet offers mono and stereo fun

MORE...


1799.00
1799.00

Kemper Profiling Amplifier Black
"The Kemper Profiling Amplifier enables you to do what generations of guitar players have been waiting for: to capture the soul of all your amps (and so many more) inside a lunchbox-sized amplifier.With cutting edge technology Kemper captures the sonic DN

MORE...


319.00
259.00

Orange Amplifiers Crush 35Rt 35W 1X10 Guitar Combo Amp Black
"The Orange Crush 35RT 35W guitar combo brings the legendary Orange sound to the rehearsal room. Sharing the Crush 20RT's twin-channel design, digital reverb and chromatic tuner, the Crush 35's larger size and bigger output section delivers even greater p

MORE...


795.00
795.00

65Amps Whiskey 2X12 Guitar Cabinet
"The Whiskey 2x12"" cab is designed especially for the large low-end capabilities of the 65amps Whiskey head and sounds huge. If you're looking for the authority of a 4x12"" in a smaller package, look no further. The Whiskey 2x12"" is also a great accompa

MORE...


899.00
899.00

Friedman 2X12 Ported Closed Back Guitar Cabinet With Celestion Vintage 30S Black
"The Friedman 2x12 EXT is a rear-ported 2x12"", closed-back extension cabinet. It utilizes tongue-and-groove Baltic birch construction to deliver the bass, mid response and great sound you would expect from a Friedman cab. What you wouldn't expect is how

MORE...


3700.00
2699.99

Marshall Custom Tattoo Jvm410h Emily Wood 100W Tube Guitar Head Black
"Emily Wood, artist at Black Heart Tattoo, describes her style as neo traditional. She loves taking a customer' idea and interpreting it in her own style. She also loved this project: I thought it sounded like a cool and original idea. It' always interest

MORE...


2699.00
2449.00

Bad Cat Hot Cat 15W Guitar Amp Head
"Sharing the lineage and design of the award-winning Hot Cat 30, only in a 15W, club-friendly platform. It features two channels running into a dual EL84, Class-A power section. Channel 1, the cleans are 3-D lush and chime. When pushed, the cleans are ful

MORE...


949.99
569.99

Dv Mark Dv Neoclassic 2X12 Guitar Speaker Cabinet
"The DV Neoclassic 212 is a standard-sized 2x12"" cabinet, but it feels much lighter than others in its class. Thanks to its impressive 300W power handling, it can easily handle full-sized heads. It only weighs 27.33 lbs (12.4 kg)-the perfect choice for a

MORE...


599.00
599.00

Friedman 1X12 Guitar Cabinet With Celestion Creamback Black
"The Friedman Dirty Shirley 1x12EXT is a 1x12"", open-back extension cabinet. It utilizes tongue-and-groove Baltic Birch construction to deliver the bass, mid response and great sound you would expect from a Friedman cab.At the heart of the cab is a Celes

MORE...


2419.00
2199.00

Bad Cat Black Cat 15W 1X12 Guitar Combo Amp
"If you have ever wanted the amazing tone and feel of the Black Cat 30, only with a more manageable volume, look no further than the Black Cat 15. Just like the 30-watt older brother, the Black Cat 15 is dripping in three-dimensional cleans. Push up the g

MORE...


799.99
799.99

Egnater Rebel-30 Mark Ii 30W Guitar Tube Head
"Egnater'sRebel-30 MKII Head is the next generation of the Rebel 30 with the features you've been asking for. They've upped the gain on channel 2 and given it a more aggressive tone and feel. Channel has even more clean headroom with a lower noise floor.

MORE...


329.99
299.99

Fender Acoustasonic 90 90W Acoustic Combo Amp Brown Textured Vinyl Covering With Black Grille Cloth
"The Fender Acoustasonic 90 is perfect for the acoustic guitarist who needs compact, powerful and affordable amplification. With its 90-watt power amp, 8"" cloth-surround low-frequency woofer and high-frequency tweeter, it packs stage-worthy performance i

MORE...


[back] [1] [2] [3] [4] [5] [6] [7] [8] [9] [10] [11] [12] [13] [14] [15] 16 [17] [18] [19] [20] [21] [22] [23] [24] [25] [26] [27] [28] [29] [30] [31] [32] [33] [34] [35] [36] [37] [38] [39] [40] [41] [42] [43] [44] [45] [46] [47] [48] [49] [50] [51] [52] [53] [54] [55] [56] [57] [58] [59] [60] [61] [62] [63] [64] [65] [66] [67] [68] [69] [70] [71] [72] [73] [74] [75] [76] [77] [next]

Only $14.49
CLICK HERE


---

Only $12.99
CLICK HERE


---

Only $84.99
CLICK HERE
---
4650.00
3799.99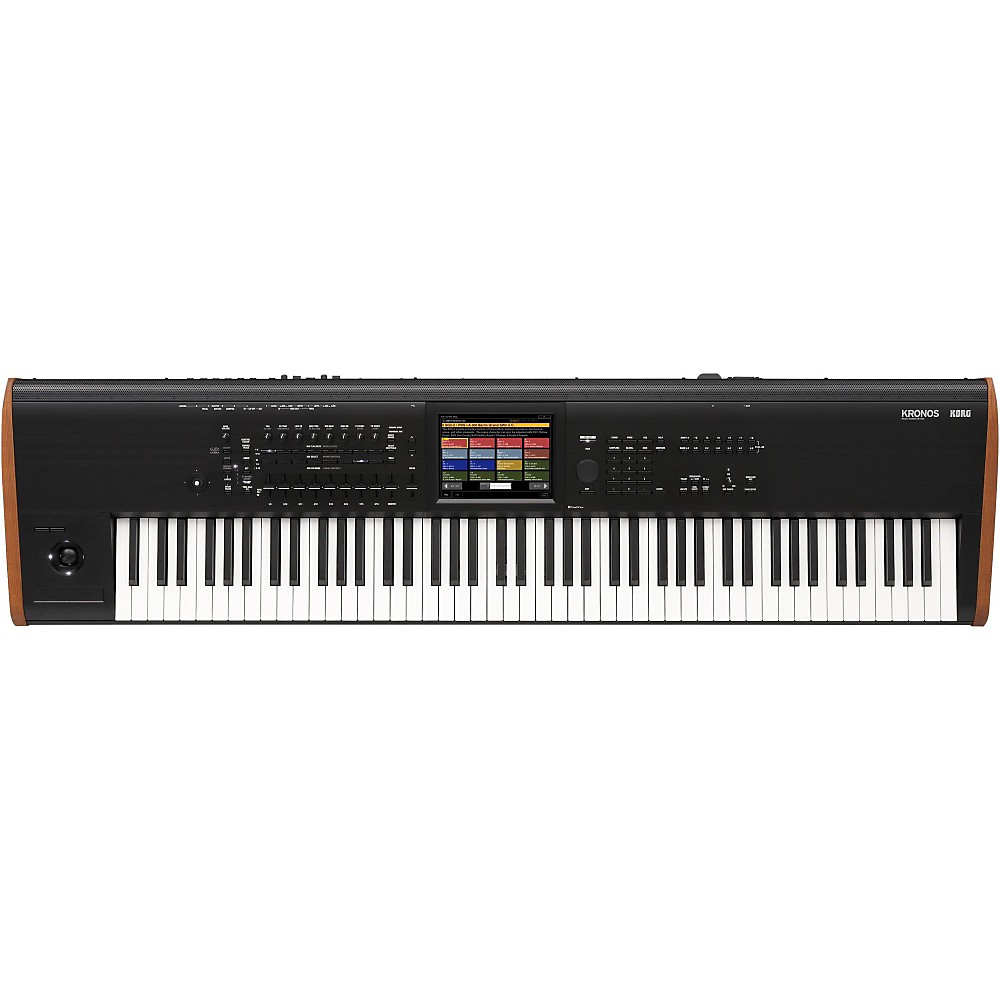 Korg New Kronos 88-Key Music Workstation
"The Korg Kronos is the flagship keyboard of Korg's synthesizer line. It is available in three configurations, each with the same phenomenal performance, production and synthesis capacity. The only difference between the three models is the key bed. This

More Synthesizers And Workstations
---
1599.00
1599.00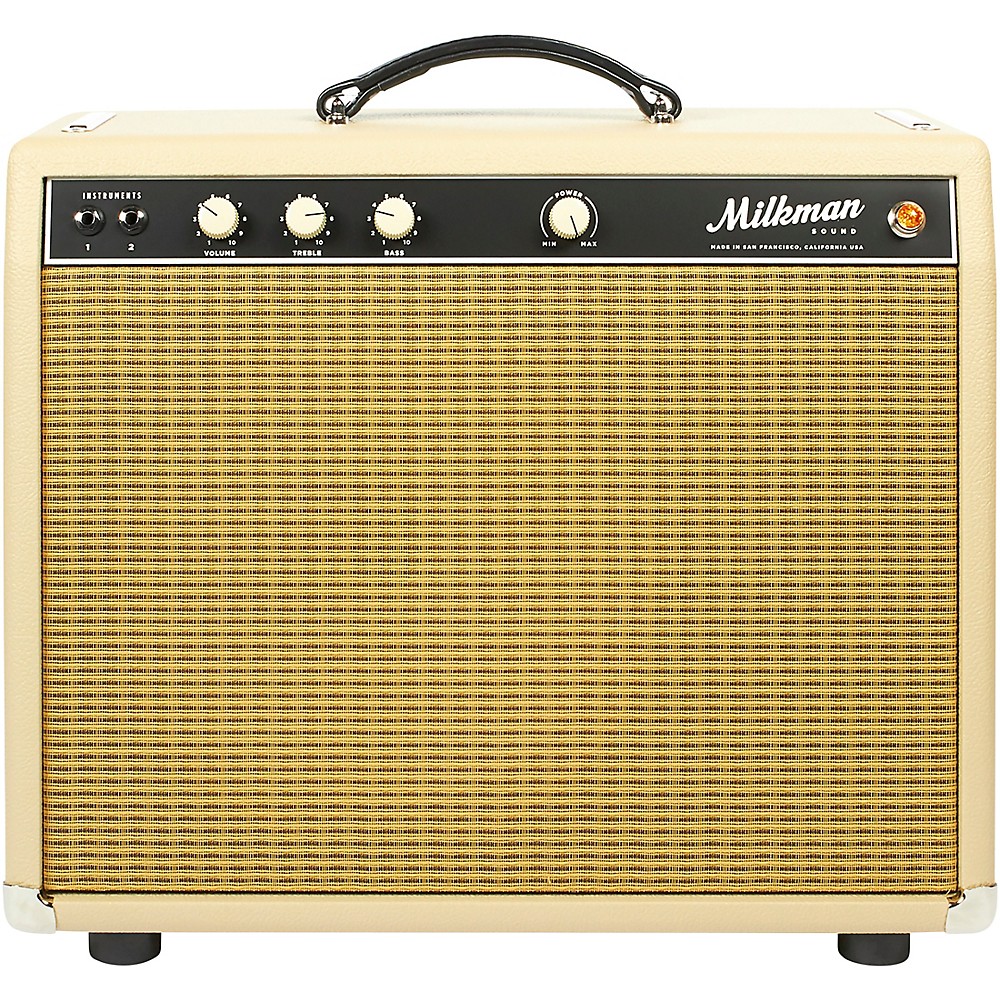 Milkman Sound One Watt Plus 10W 1X12 Tube Guitar Combo Amp Vanilla 12 Jupiter Ceramic
"The Milkman One Watt Plus amplifier adds more to the popular One Watt model. More Power: The One Watt Plus has a pair of 6V6 tubes running in parallel for 10 watts of clean power, and 18 watts of harmonically rich overdriven power. Onboard power scaling

More Guitar Amplifiers
---