Friday, October 19th 2018.
Guitar Amps and Amplifiers
Guitar amps by the biggest brand name manufacturers in the music industry. Our lineup includes bass amps, acoustic guitar amps as well as electric guitar amps all for the best prices on the net. Famous names like Fender, Gibson, Peavey, Crate, Marshall, Behringer, Line 6 and others
[back] [1] [2] [3] [4] [5] [6] [7] [8] [9] [10] [11] [12] [13] [14] [15] [16] 17 [18] [19] [20] [21] [22] [23] [24] [25] [26] [27] [28] [29] [30] [31] [32] [33] [34] [35] [36] [37] [38] [39] [40] [41] [42] [43] [44] [45] [46] [47] [48] [49] [50] [51] [52] [53] [54] [55] [56] [57] [58] [59] [60] [61] [62] [63] [64] [65] [66] [67] [68] [69] [70] [71] [72] [73] [74] [75] [76] [77] [next]
899.00
699.00

Orange Amplifiers Tiny Terror Tt15jr Jim Root #4 Signature 15W Tube Guitar Amp Head
"The Orange Signature #4 Jim Root Terror Head is modeled after the Dirty Channel on the same amp that Jim Root plays in the studio and on the road, the Orange Rockerverb 100. This all-tube, 15W amp is capable of far more than high gain rock and metal thou

MORE...


2899.00
2649.00

Bad Cat Hot Cat 50W Guitar Amp Head With Reverb
"Bad Cat has taken one of the best clean channels ever made and expanded the tonal capabilities by adding a separate Bass and Treble control in the new Hot Cat 50.Channel 2 is now simplified with Gain, Bass, Mid, Treble, Reverb and Master controls. The ne

MORE...


1599.00
1599.00

Prs Archon 50W Guitar Tube Head
"The Archon 50 50W guitar head continues Archon's promise of delivering full, lush gain while offering a clean channel that players of all genres will appreciate. With 50 watts, switchable to 25 via the amp's back panel, the Archon 50 breaks up at a lower

MORE...


2499.00
2249.00

Bad Cat Cub Iii 40W Guitar Head
"Bad Cat raises the bar and offers an update on the classic Cub circuit. The all-new Cub III features a switchable A or B valve in the first position pre-amp. You can select between 12AX7 or EF86 pre-amp tube by a toggle or footswitch. This new feature is

MORE...


3449.00
2599.00

Orange Amplifiers Rockerverb Rk100h Mkii 100W Divo Fitted Tube Guitar Amp Head Black
"The Orange Rockerverb RK100H MKII 100W DIVO fitted tube guitar amp head is an all tube, channel-switching amplifier with an ultra-transparent effects loop and tube-driven reverb. This amplifier utilizes a two stage clean channel with a four stage dirty c

MORE...


379.00
329.00

Hughes & Kettner Tubemeister Tm12 60W 1X12 Guitar Speaker Cabinet
"The Hughes & Kettner TubeMeister TM112 60W 1x12 cab is a great partner for your TubeMeister combo or head. Mr. Hughes and Herr Kettner used their know-how to create a cab that would function perfectly with the rest of the TubeMeister family. It featu

MORE...


1899.99
899.99

Dv Mark Dv 40 212 40 Watt 2X12 Guitar Combo
"The DV 40 212 features two DV Mark Neoclassic 12"" custom-designed speakers and a Dual Voltage Switch 120V/240V to use the amp in countries with different voltages, without having to carry an external converter! This amp features the next generation of d

MORE...


2299.00
1999.00

Bad Cat Cub Iii 15W 1X12 Guitar Combo Amp
"Bad Cat raises the bar and offers an update on the classic Cub circuit. The all-new Cub III features a switchable A or B valve in the first position pre-amp. You can select between 12AX7 or EF86 pre-amp tube by a toggle or foot switch. This new feature i

MORE...


829.00
649.00

Orange Amplifiers Da15h Dark Terror 15 15W Tube Guitar Amp Head
"Menacingly small, easily recognisable, this aggressive Orange DA15H Dark Terror 15 15W Tube Guitar Amp Head comes with a mind-blowing sound which combines the Shape control of the Thunder series with the weight and size of the monster Terror family. This

MORE...


2995.00
2995.00

65Amps Whiskey 45W 1X12 Guitar Combo Amp
"The Whiskey 45W tube-driven head by 65amps is a collaboration between two longtime peers and friends; 65amps and LA tone guru Dave Friedman. Going for the throttled-up sound of ""The Strip"" in Los Angeles, Dan and Dave were able to find that unique soun

MORE...


2268.00
2268.00

Kemper Profiler Head + Remote Bundle Black
"The Kemper Profiling Amplifier enables you to do what generations of guitar players have been waiting for: to capture the soul of all your amps (and so many more) inside a lunchbox-sized amplifier.With cutting edge technology Kemper captures the sonic DN

MORE...


2799.00
2799.00

Friedman Small Box 50W 2-Channel Tube Guitar Amp Head
"The SmallBox 50W guitar head features two footswitchable channels with separate gain and volume controls. The amp has a shared EQ and FX loop. The first channel is voiced like the classic Plexi amps of British fame. It cleans up very nicely with the guit

MORE...


1499.99
649.99

Dv Mark Maragold Greg Howe Signature 40W All Tube Guitar Head
"The Maragold Greg Howe signature model head is named after the band for which is supplies all its awesome tone. It not only suits his needs and taste, but is a great choice for every guitarist who needs a two-channel 40W all-tube head with an amazing cle

MORE...


2808.00
2549.00

Bad Cat Hot Cat 30W 1X12 Guitar Combo Amp
"A little over 10 years ago, Bad Cat created the world's first Class-A high-gain amplifier. Less than a year later, the amp received the Editor's Pick Award. And in 2004, Guitar Player Magazine recognized the amp with a 2nd place, Best Combo ever made! Th

MORE...


3399.00
2499.00

Orange Amplifiers Dual Dark 100W High-Gain Guitar Head Black
"The all-new Orange Dual Dark Series is a range of high-end dual channel amps. Put simply, these amps showcase Orange Amplification at their most innovative. The new amps build on the brand's reputation for creating the ultimate British guitar tone. Bring

MORE...


[back] [1] [2] [3] [4] [5] [6] [7] [8] [9] [10] [11] [12] [13] [14] [15] [16] 17 [18] [19] [20] [21] [22] [23] [24] [25] [26] [27] [28] [29] [30] [31] [32] [33] [34] [35] [36] [37] [38] [39] [40] [41] [42] [43] [44] [45] [46] [47] [48] [49] [50] [51] [52] [53] [54] [55] [56] [57] [58] [59] [60] [61] [62] [63] [64] [65] [66] [67] [68] [69] [70] [71] [72] [73] [74] [75] [76] [77] [next]

Only $14.49
CLICK HERE


---

Only $12.99
CLICK HERE


---

Only $84.99
CLICK HERE
---
4650.00
3799.99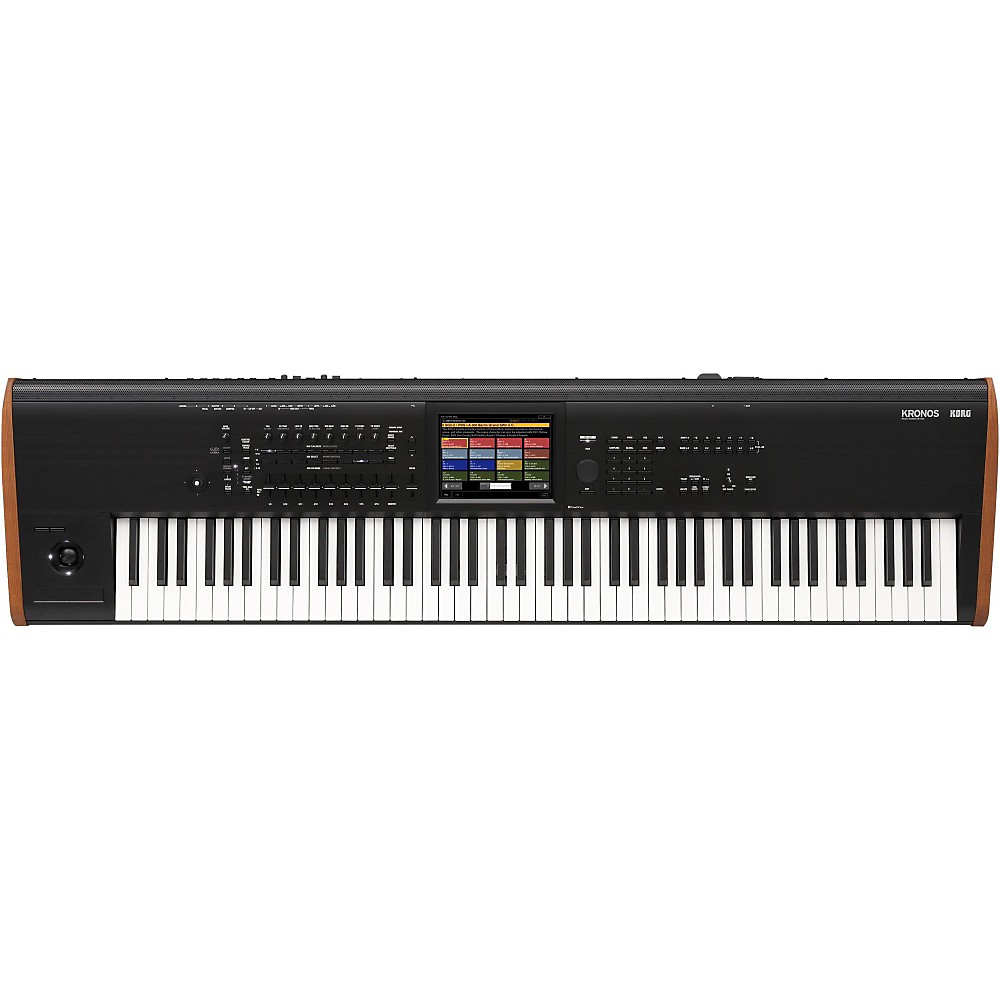 Korg New Kronos 88-Key Music Workstation
"The Korg Kronos is the flagship keyboard of Korg's synthesizer line. It is available in three configurations, each with the same phenomenal performance, production and synthesis capacity. The only difference between the three models is the key bed. This

More Synthesizers And Workstations
---
1599.00
1599.00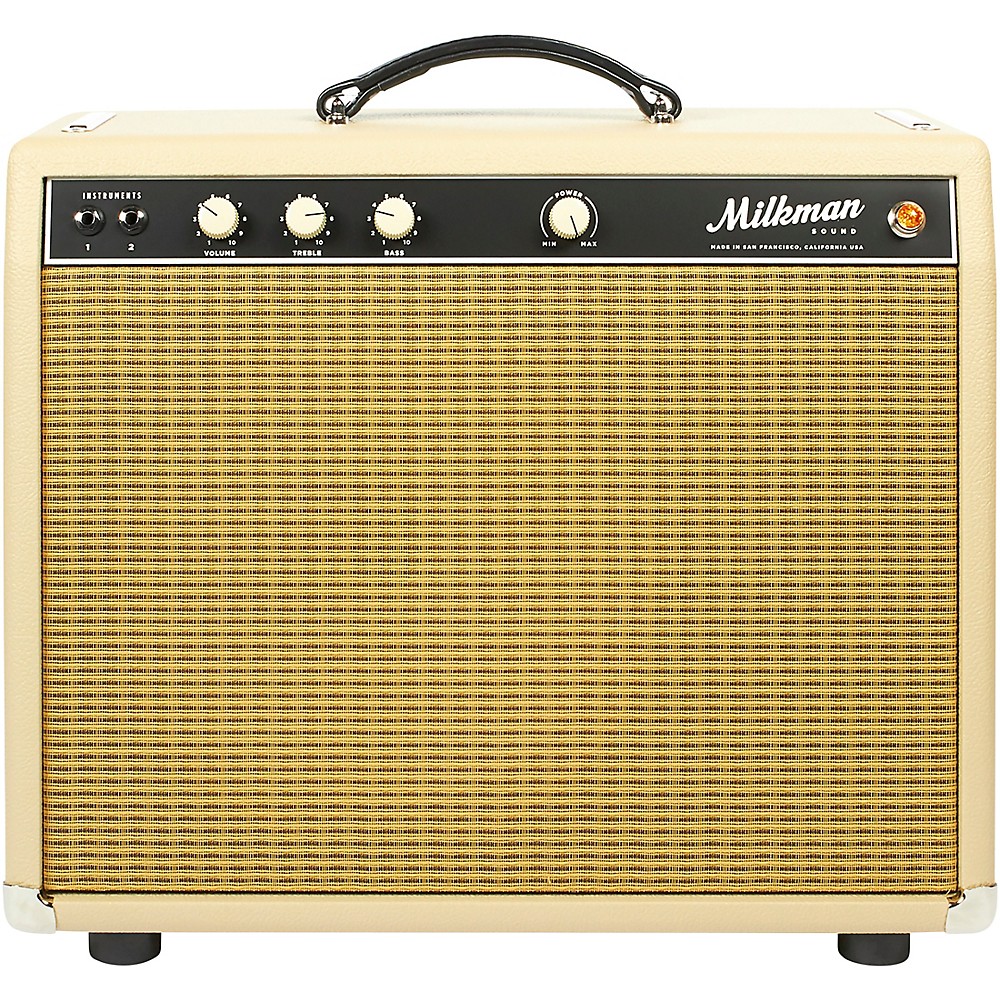 Milkman Sound One Watt Plus 10W 1X12 Tube Guitar Combo Amp Vanilla 12 Jupiter Ceramic
"The Milkman One Watt Plus amplifier adds more to the popular One Watt model. More Power: The One Watt Plus has a pair of 6V6 tubes running in parallel for 10 watts of clean power, and 18 watts of harmonically rich overdriven power. Onboard power scaling

More Guitar Amplifiers
---