Friday, October 19th 2018.
Guitar Amps and Amplifiers
Guitar amps by the biggest brand name manufacturers in the music industry. Our lineup includes bass amps, acoustic guitar amps as well as electric guitar amps all for the best prices on the net. Famous names like Fender, Gibson, Peavey, Crate, Marshall, Behringer, Line 6 and others
[back] [1] [2] [3] [4] [5] [6] [7] [8] [9] [10] [11] [12] [13] [14] [15] [16] [17] [18] 19 [20] [21] [22] [23] [24] [25] [26] [27] [28] [29] [30] [31] [32] [33] [34] [35] [36] [37] [38] [39] [40] [41] [42] [43] [44] [45] [46] [47] [48] [49] [50] [51] [52] [53] [54] [55] [56] [57] [58] [59] [60] [61] [62] [63] [64] [65] [66] [67] [68] [69] [70] [71] [72] [73] [74] [75] [76] [77] [next]
1219.99
899.99

Vox Ac30ch Custom 30W Tube Guitar Amp Head Black
"For those who crave more power, the Vox AC30 expands on the captivating sound of its little brother by doubling the wattage. Employing a quartet of EL84 power tubes, the AC30 Custom pumps 30 watts of remarkable tone. Capable of both enchanting clean and

MORE...


2850.00
2569.00

Bogner Uberschall 100W 6L6 Tube Guitar Amp Head Comet Black
"Uberschall is the German word for ""super sonic, and Bogner designed the 100W all-tube Uberschall guitar head primarily for extreme, heavy and aggressive styles of music. Detuned or baritone guitars crave this amp. The Uberschall features a high-headroom

MORE...


553.32
399.99

Ibanez Tsa5tvr 5W 1X8 Tube Guitar Combo Amp
"For over 30 years, the Ibanez TS808 Tube Screamer has been one of the most popular overdrive pedals in the world; a perennial favorite, famous for its warm, creamy tone and unequivocal responsiveness. Now the iconic pedal has found a new home in the TSA5

MORE...


1149.00
799.00

Diamond Amplification Vanguard Assassin 18W 1X12 Guitar Combo Amp
"A Class A fire-breather, the Assassin is an 18-watt (although the measured output is 26 watts) high gain, single-channel, gigable and affordable amp suitable for nearly every situation. And now, it's a 1x12 combo! Get all the amazing Assassin tones in th

MORE...


109.99
78.19

Peavey Backstage 10W Guitar Combo Amp
"The Backstage emulates the sound, high output, warmth and ""push back"" of tube amplifiers and includes features such as high and low EQ controls, a 6"" heavy-duty speaker, switchable TransTube overdrive, a tape/CD input for jamming along to your favorit

MORE...


1750.00
1299.00

Supro 1695T Black Magick 25W 1X12 Tube Guitar Combo Amp
"Black Magick, a recreation of one of rock and rolls holy-grail amplifiers, is an all-tube, high-gain blues machine that hearkens back to the dimensions, cosmetics and circuitry of the Supro amps from 1959, just like the one donated by Jimmy Page to the R

MORE...


2199.99
2199.99

Morgan Amplification Ac40 Deluxe 40W Tube Guitar Head
"The Morgan AC40 Deluxe is a deceptively simple amplifier that is capable of producing a myriad of early-'60s British tones, but that is just the beginning. The switchable EF86 tube helps to make the range of tones from the cleanest of EL84 chime to feroc

MORE...


2799.00
1999.00

Orange Amplifiers Rockerverb 50 Mkiii 50W Tube Guitar Amp Head Orange
"Celebrating its 10th anniversary last year, the Rockerverb Series demonstrates better than anything else that a workhorse amp can be a master of all trades. This version of the Rockerverb 50 MKIII head combines over a decade of user feedback with a numbe

MORE...


344.99
229.99

Bugera 160W 2X12 Vintage Guitar Speaker Cabinet
"The incredibly powerful Bugera 212TS 160W 2x12 guitar speaker cab is an ultra-portable, classic-style cabinet that features a pair of 12"" world-class Turbosound speakers with an impressive 160-Watt power handling capacity. The 212TS high-sensitivity per

MORE...


569.99
449.99

Vox Av60 60W Analog Modeling 1X12 Combo Amp Black
"The AV60 is a fully-featured analog amp that packs decades worth of tones into a compact, yet gig-worthy combo. The AV60's unique multi-circuit analog pre-amp utilizes two 12AX7 tubes to provide a full complement of clean, crunch, overdrive and high-gain

MORE...


58.99
44.99

Vox Amplug 2 Classic Rock Guitar Headphone Amp
"Offering the easiest way to enjoy true analog amplifier sound in your headphones, the amPlug series has been a bestseller since it first appeared in 2007.With amPlug 2, the crucial analog circuit has been drastically improved, and each model now provides

MORE...


2199.00
1899.00

Aer Compact Xl 200W Acoustic Combo Amp
"Based on our best-selling Compact 60 acoustic amp, the Compact XL is a beautiful-sounding powerhouse for those who need additional volume and a more defined tone, but who love the straightforwardness of the Compact 60. A discrete 200W power amp design de

MORE...


825.00
745.00

A Designs Kgb Ii Instrument Pre Amplifier
"The KGB-II is a dual-input high impedance, discrete audio pre-amp designed for high impedance, unbalanced signals including guitar, bass guitar and electronic keyboards. Just as a low-impedance, balanced pre-amp is a tremendous benefit for your microphon

MORE...


899.99
549.99

Dv Mark Gen15 15W Tube Guitar Amp Head
"The DV Mark GEN 15 is an addictive 15W class A all-tube head from the company's new DV Mark Silver Generation Series, and the sound will charm you with its vintage personality and incredibly full tone, its versatility, feel and reliable performance. All-

MORE...


899.99
899.99

Fender Bassbreaker 45W Tube Guitar Amp Head
"The late-50s tweed-covered Fender Bassman is often called the grandfather of all amps. It is beloved by guitarists worldwide for its simplicity, versatility, dynamic range, warm tube overdrive, stage-filling power and rugged roadworth

MORE...


[back] [1] [2] [3] [4] [5] [6] [7] [8] [9] [10] [11] [12] [13] [14] [15] [16] [17] [18] 19 [20] [21] [22] [23] [24] [25] [26] [27] [28] [29] [30] [31] [32] [33] [34] [35] [36] [37] [38] [39] [40] [41] [42] [43] [44] [45] [46] [47] [48] [49] [50] [51] [52] [53] [54] [55] [56] [57] [58] [59] [60] [61] [62] [63] [64] [65] [66] [67] [68] [69] [70] [71] [72] [73] [74] [75] [76] [77] [next]

Only $14.49
CLICK HERE


---

Only $12.99
CLICK HERE


---

Only $84.99
CLICK HERE
---
4650.00
3799.99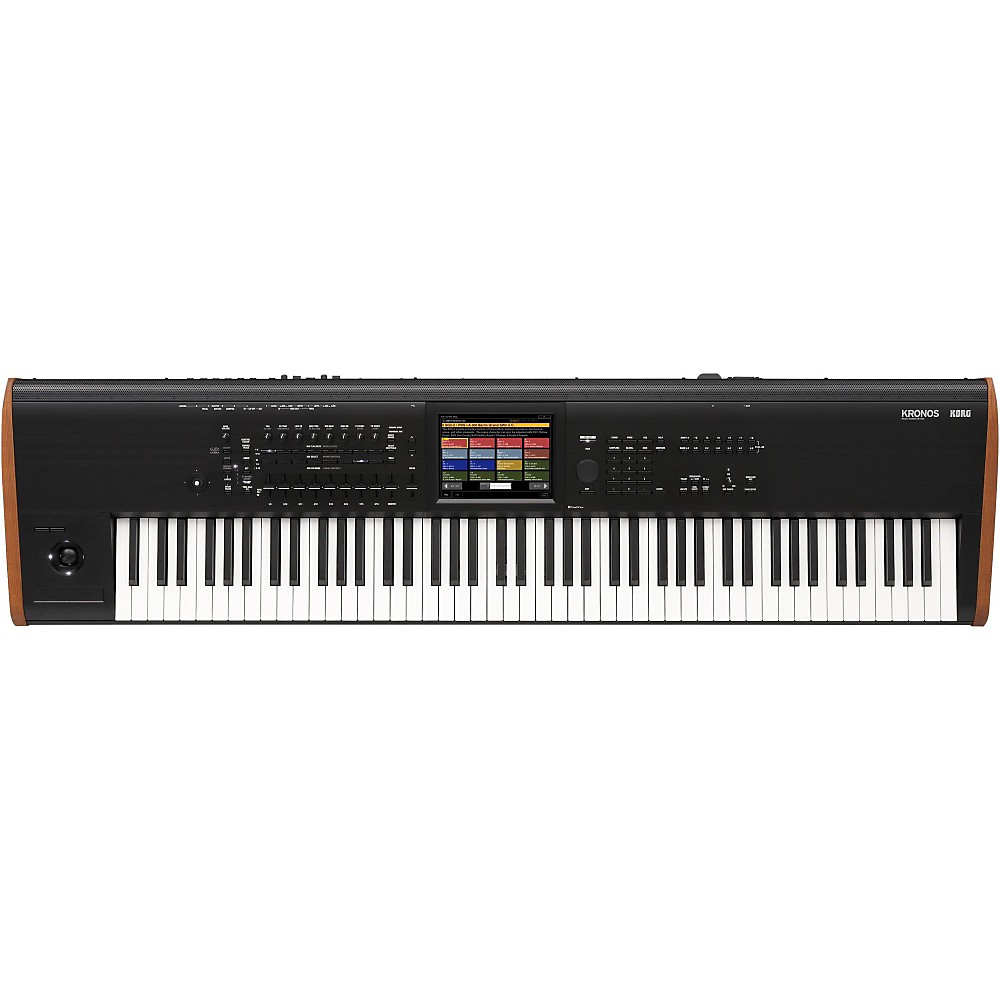 Korg New Kronos 88-Key Music Workstation
"The Korg Kronos is the flagship keyboard of Korg's synthesizer line. It is available in three configurations, each with the same phenomenal performance, production and synthesis capacity. The only difference between the three models is the key bed. This

More Synthesizers And Workstations
---
1599.00
1599.00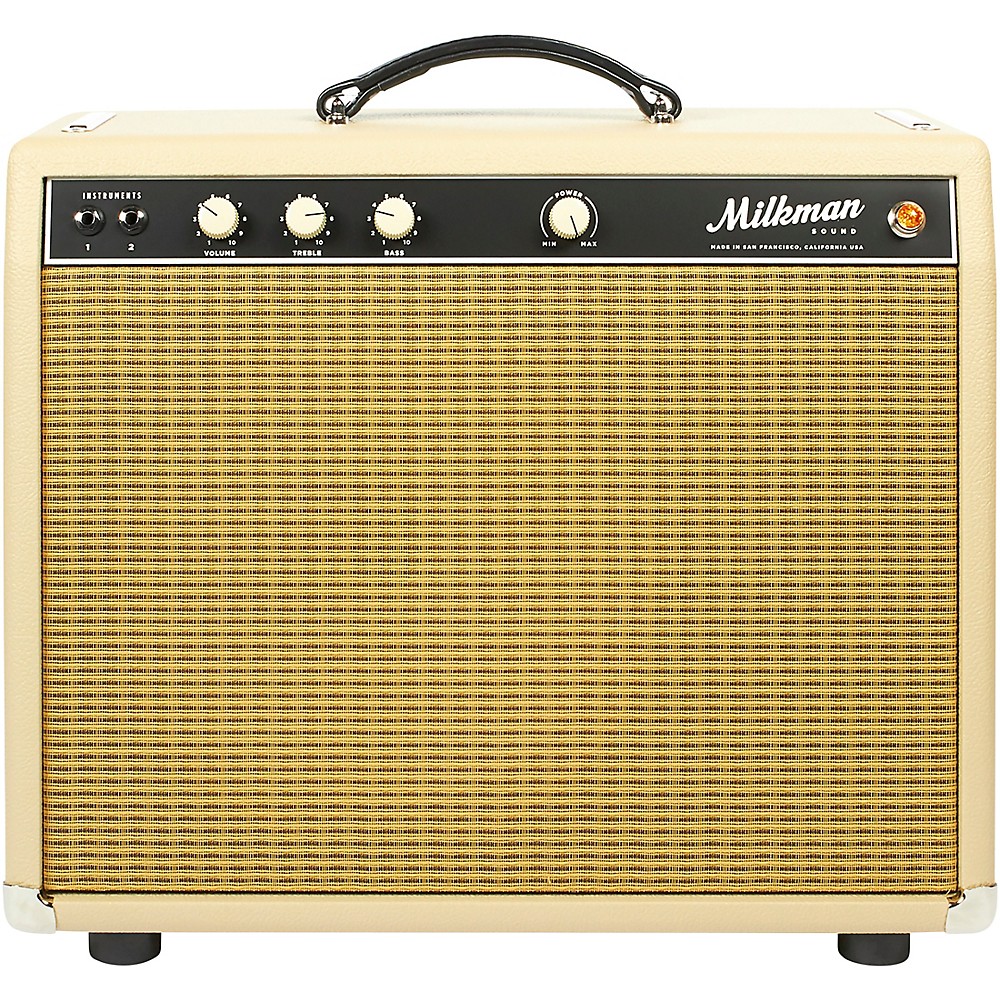 Milkman Sound One Watt Plus 10W 1X12 Tube Guitar Combo Amp Vanilla 12 Jupiter Ceramic
"The Milkman One Watt Plus amplifier adds more to the popular One Watt model. More Power: The One Watt Plus has a pair of 6V6 tubes running in parallel for 10 watts of clean power, and 18 watts of harmonically rich overdriven power. Onboard power scaling

More Guitar Amplifiers
---