Friday, October 19th 2018.
Guitar Amps and Amplifiers
Guitar amps by the biggest brand name manufacturers in the music industry. Our lineup includes bass amps, acoustic guitar amps as well as electric guitar amps all for the best prices on the net. Famous names like Fender, Gibson, Peavey, Crate, Marshall, Behringer, Line 6 and others
[back] [1] [2] [3] [4] [5] [6] [7] [8] [9] [10] [11] [12] [13] [14] [15] [16] [17] [18] [19] 20 [21] [22] [23] [24] [25] [26] [27] [28] [29] [30] [31] [32] [33] [34] [35] [36] [37] [38] [39] [40] [41] [42] [43] [44] [45] [46] [47] [48] [49] [50] [51] [52] [53] [54] [55] [56] [57] [58] [59] [60] [61] [62] [63] [64] [65] [66] [67] [68] [69] [70] [71] [72] [73] [74] [75] [76] [77] [next]
375.00
299.99

Marshall Code 50W 1X12 Guitar Combo Amp Black
"The Marshall CODE 50W 1x12 combo combines the Marshall legacy with state-of-the-art technology, culminating in a potent little amp that taps into all the tones you crave.The range offers a choice of digital amp models, power amps, cabinet simulations, FX

MORE...


2050.00
1499.99

Marshall Mini Silver Jubilee 2525C 1X12 Tube Guitar Combo Amp Silver
"The JCM25/50 Silver Jubilee Series was produced in 1987 to celebrate 25 years of Marshall Amplification and 50 years of Jim Marshall being in the music business. Inspired by this acclaimed series, the 20-watt Mini Jubilee combo and 'small box' head

MORE...


499.00
349.00

Rocktron Velocity 100 Ltd Guitar Rack Power Amp
"The Velocity 100 LTD was designed to provide great flexibility and high reliability. This single-rackspace amplifier provides 55 watts of power per channel into a 4 ohm load, or 40 watts per channel into an 8 ohm load.The Velocity 100 LTD utilizes therma

MORE...


2299.99
2299.99

Morgan Amplification Ac20 Deluxe 1X12 20W Tube Guitar Combo Amp
"The Morgan AC20 Deluxe 20W 1x12"" combo comes loaded with a Celestion G12H75 Creamback speaker, and is a deceptively simple amplifier that is capable of producing a myriad of early '60s British tones, but that is just the beginning. The switchable EF86 t

MORE...


665.99
499.99

Ibanez Il15 Iron Label Tube Combo Amplifier
"Since its auspicious debut, the metal community has embraced the Iron Label Guitar Series for its no-nonsense, bare bones, nothing-but-metal approach. Now, the Iron Label edict ""Everything You Need and Nothing You Don't"" continues to ring true with the

MORE...


599.00
599.00

Friedman Buxom Betty 1X12 Guitar Cabinet
"The Friedman Buxom Betty 1x12EXT is a 1x12, open-back extension cabinet. A perfect match for the Buxom Betty head, this cab utilizes tongue and groove Baltic birch construction to deliver the bass, mid response and great sound you would expect from a Fri

MORE...


399.00
279.00

Rocktron Widowmaker Guitar Rack Preamp
"With over-the-top metal gain, the intended user for the Widowmaker is the modern metal guitarist, and those who rock on the very heavy side. The Widowmaker is an outstanding choice for a two-channel analog preamp. This single rackspace molten gain produc

MORE...


820.00
499.99

Yamaha Thrc212 2X12 Guitar Cabinet
"Specially designed to be the perfect companion to Yamaha THR100H Dual, the THRC212 features mismatched Eminence Legend 1218 and The Tonker 12 drivers to provide the perfect balance of clarity, punch and vintage warmth. With switchable mono or stereo oper

MORE...


848.00
599.00

Orange Amplifiers Crush Pro 4X12 Guitar Cabinet Black
"The Orange Crush Pro 412 cabinet is a 4 x 12 cabinet loaded with Orange Voice Of The World speakers. This cabinet pairs nicely with the Crush Pro CR120 head. The Crush Pro 412 is a smaller, lighter weight version of the Orange PPC412. Built to the same u

MORE...


799.99
499.99

Peavey Vypyr Pro 100 100W 1X12 Guitar Modeling Combo Amp
"By using analog distortion, the Peavey VYPYR Pro 100's digital processor has the amazing ability to offer almost limitless combinations of additional stompboxes, ""rack"" effects, amplifiers and now even instrument models. The result is an overall better

MORE...


119.00
99.00

Orange Amplifiers Crush12 12W 1X6 Guitar Combo Amp Black
"The smallest of the full-format Crush models, the Orange Crush 12 12W guitar combo is designed for guitarists with a no-nonsense attitude to quality tone. Featuring a powerful 3-band EQ, dedicated overdrive control, plus Orange's new CabSim-loaded headph

MORE...


695.00
499.99

Roland Blues Cube Hot 30W 1X12 Combo Guitar Amplifier
"Ready for live playing, the Blues Cube Hot is equipped with 30 watts of power, plus a custom 12-inch speaker thats been specially designed for maximum tonal response with Roland's Tube Logic circuitry, which perfectly simulates a pair of 6L6 power-amp tu

MORE...


1199.00
1199.00

Friedman White Tolex Vintage 4X12 Guitar Speaker Cab White Tolex
"The Friedman Vintage 4x12 is a 4x12"", closed-back speaker cabinet utilizes tongue and groove Baltic Birch construction to deliver the bass, mid response and great sound you would expect from a Friedman cab. The white/ivory tolex and vintage salt and pep

MORE...


479.99
349.99

Jet City Amplification Custom Jca22h 20W Tube Guitar Amp Head
"Voiced by Martin Kidd for a distinctively British sound, the Custom 22 brings 20 watts from a pair of EL84 output tubes, and tones come from five 12AX7 preamp tubes. Bright, Mid-boost, and Fat voicing switches supply more versatility. Two channels, and a

MORE...


825.00
745.00

A Designs Kgb 1Tf Instrument Pre Amplifier
"The KGB-Itf is a high input impedance, discrete audio pre-amp designed for high impedance, unbalanced signals including guitar, bass guitar and electronic keyboards. Just as a low-impedance, balanced pre-amp is a tremendous benefit for your microphones s

MORE...


[back] [1] [2] [3] [4] [5] [6] [7] [8] [9] [10] [11] [12] [13] [14] [15] [16] [17] [18] [19] 20 [21] [22] [23] [24] [25] [26] [27] [28] [29] [30] [31] [32] [33] [34] [35] [36] [37] [38] [39] [40] [41] [42] [43] [44] [45] [46] [47] [48] [49] [50] [51] [52] [53] [54] [55] [56] [57] [58] [59] [60] [61] [62] [63] [64] [65] [66] [67] [68] [69] [70] [71] [72] [73] [74] [75] [76] [77] [next]

Only $14.49
CLICK HERE


---

Only $12.99
CLICK HERE


---

Only $84.99
CLICK HERE
---
4650.00
3799.99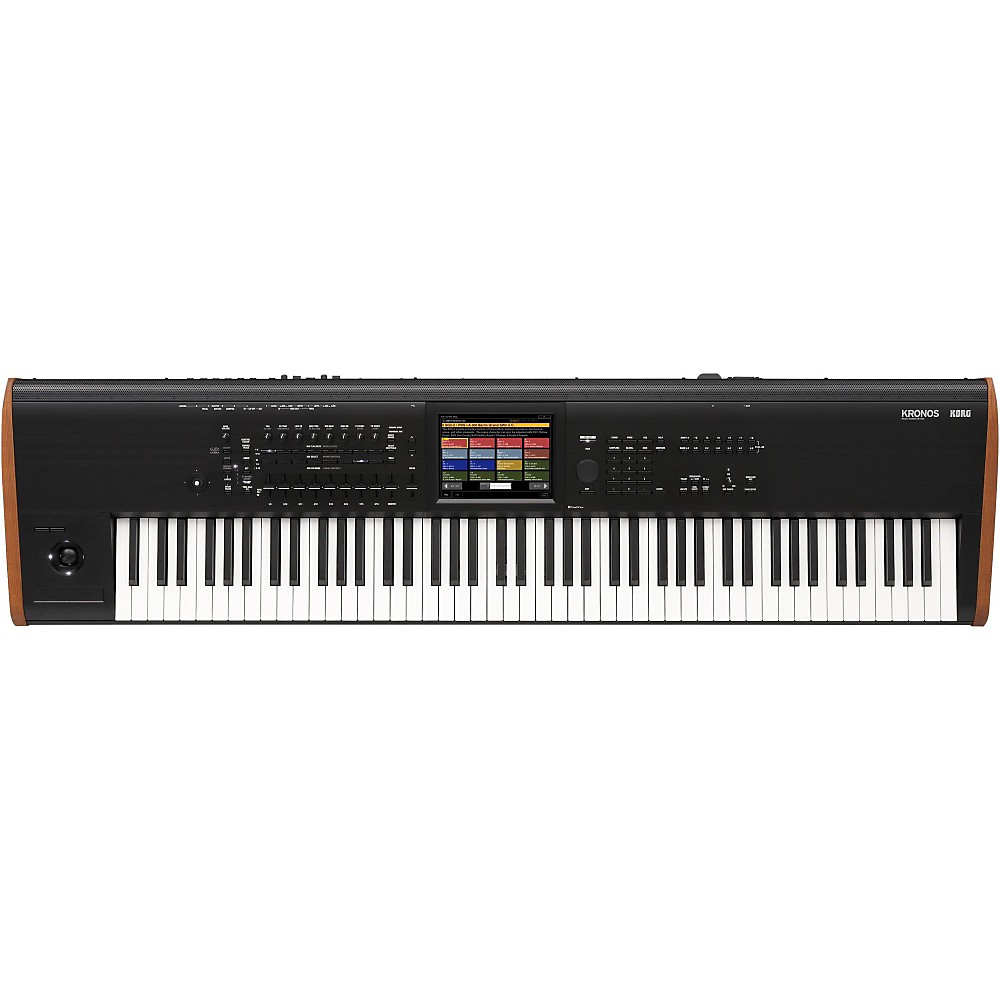 Korg New Kronos 88-Key Music Workstation
"The Korg Kronos is the flagship keyboard of Korg's synthesizer line. It is available in three configurations, each with the same phenomenal performance, production and synthesis capacity. The only difference between the three models is the key bed. This

More Synthesizers And Workstations
---
1599.00
1599.00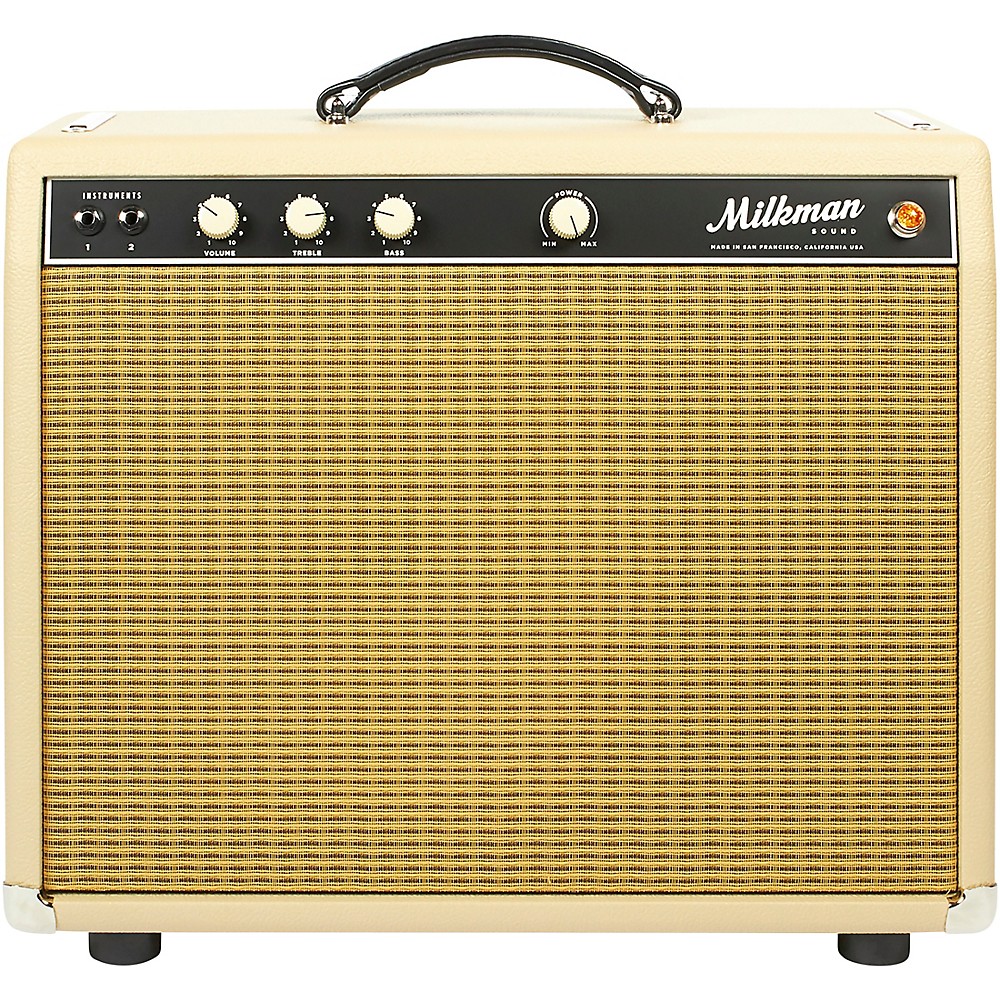 Milkman Sound One Watt Plus 10W 1X12 Tube Guitar Combo Amp Vanilla 12 Jupiter Ceramic
"The Milkman One Watt Plus amplifier adds more to the popular One Watt model. More Power: The One Watt Plus has a pair of 6V6 tubes running in parallel for 10 watts of clean power, and 18 watts of harmonically rich overdriven power. Onboard power scaling

More Guitar Amplifiers
---