Friday, October 19th 2018.
Guitar Amps and Amplifiers
Guitar amps by the biggest brand name manufacturers in the music industry. Our lineup includes bass amps, acoustic guitar amps as well as electric guitar amps all for the best prices on the net. Famous names like Fender, Gibson, Peavey, Crate, Marshall, Behringer, Line 6 and others
[back] [1] [2] 3 [4] [5] [6] [7] [8] [9] [10] [11] [12] [13] [14] [15] [16] [17] [18] [19] [20] [21] [22] [23] [24] [25] [26] [27] [28] [29] [30] [31] [32] [33] [34] [35] [36] [37] [38] [39] [40] [41] [42] [43] [44] [45] [46] [47] [48] [49] [50] [51] [52] [53] [54] [55] [56] [57] [58] [59] [60] [61] [62] [63] [64] [65] [66] [67] [68] [69] [70] [71] [72] [73] [74] [75] [76] [77] [next]
600.01
599.99

Fender Hot Rod Series Blues Junior Nos 15W 1X12 Tube Guitar Combo Amp
"The Blues Jr. NOS takes Fender's 15W gem and gives it the true vintage treatment with tweed covering and a vintage-style 12"" Jensen speaker. Its power is generated by an all-tube signal path using a pair of EL84 Groove Tube output tubes and 3 - 12AX7 pr

MORE...


93.32
69.99

Ibanez Ibz-10 Tone Blaster Amp
"This amp reproduces a heavy sound using a closed-back cabinet and a 6.5"" Power Jam speaker. It comes with simple Bass / Treble controls for producing various tones as well as a CD input.Output: 10W@8Speaker: 6.5"" speakerControls: Distortion On/Off Swit

MORE...


800.01
799.99

Fender Blues Deluxe Reissue 40W 1X12 Combo Amp
"The Fender Blues Deluxe Reissue 40W 1x12"" Combo Amp rocks - and not just for the blues! In 1993 Fender released the Blues series amps to great success and acclaim. These modern versions of vintage Fender amps from the '50s improved those designs with ch

MORE...


1450.01
1449.99

Fender Vintage Reissue '65 Twin Reverb Guitar Amp
"The Fender '65 Twin Reverb Amp is an authentic all-tube reproduction of the original classic! It has earned a reputation of being one of the cleanest tube amps ever, but it delivers a taste of the trademark Fender crunch when cranked up high. Delivers 85

MORE...


131.16
79.99

Rockman Metal Ace Headphone Amp
"The Rockman Metal Ace is a high-quality, low-priced headphone amp that offers built-in compression, volume control, and auxiliary stereo input/output. Use it to jam along with your favorite bands. Killer distortion with switchable gain. Sound so heavy, m

MORE...


1550.01
1549.99

Fender Vintage Reissue '65 Super Reverb Guitar Combo Amp
"The Fender '65 Super Reverb Combo Amp is a long overdue addition to Fender's Vintage Reissue series. Here's a faithful re-creation of the legendary and highly collectible Blackface Super Reverb from the 1960s. This 45W, all-tube combo with 4 x 10"" Jense

MORE...


812.49
599.99

Blackstar Artisan Series 212 120W 2X12 Guitar Extension Cabinet Burgundy
"The Blackstar Artisan 212 guitar speaker cabinet is a classic-sized 2x12 design packed with Celestion Vintage 30 speakers. Constructed from premium grade materials and using traditional methods, the Artisan A 212 speaker cab's finger-jointed, birch-ply c

MORE...


399.99
299.99

Radial Engineering Tonebone Pz-Pre Acoustic Direct Box Preamp
"The Tonebone PZ-Pre Acoustic DI Box Preamp is equipped with piezo acoustic input signal boosters to allow both add-on instrument pickups and built-in, integral active preamps to be combined for a more natural rendering. It is compact yet full featured, d

MORE...


5700.00
3799.99

Marshall Plexi 1959Slp And 1960Tv Tube Guitar Half Stack
"Marshall 1959SLPX Vintage Series 100W Tube HeadThis all-tube tone machine cranks out fabulous lead distortion and tight crunch exactly like the original model from the 1967 to 1969 era. Inspired by Pete Townshend's unquenchable thirst for volume, this gu

MORE...


7050.00
4749.99

"Marshall Jvm410h, 1960Av, And 1960Bv Tube Guitar Full Stack"
"Get more punch and crunch with this Marshall full stack featuring a JVM410H Tube Amp Head with a 1960AV/1960BV Full Stack.JVM410H Tube Amp HeadIn a nutshell, the Marshall all-valve, 4-channel JVM410H 100-Watt tube head is the most versatile Marshall ampl

MORE...


6150.00
4149.99

"Marshall Jvm410h, 1960A, And 1960B Tube Guitar Full Stack"
"This Marshall full stack includes one JVM410H Tube Amp Head and a 1960A angled cab with a 1960B straight cab for some serious stage presence. JVM410H Tube Amp HeadIn a nutshell, the Marshall all-valve, 4-channel JVM410H 100-Watt tube head is the most ver

MORE...


487.48
299.99

Randall Rx Series Rx120rh 120W Guitar Amp Head Black
Huge sound in a smaller package is the best way to describe the RX120RH from Randall's RX Series. Their mission to deliver a more affordable guitar amp that achieves the tone of much larger combos and stacks has developed into quite a powerhouse. The RX t

MORE...


4300.00
2999.99

Marshall 1959Hw Handwired Plexi Head
"To the minds and ears of many, the all-valve 100 Watt Super Lead heads of the mid to late 1960s (67-'69) with the famed Plexiglas front panel, have been the holy grail of great rock tone. Now, the Handwired 1959HW is a line right back to that celebrated

MORE...


3332.00
2499.00

Fryette Pittbull Fifty/Cl 50W Tube Guitar Amp Head Black
"The Pittbull Fifty/CL provides two channels of unapologetic attitude with a 50-watt power plant, delivering thick, touch-sensitive response with a decidedly British persuasion. Pittbull Series amps have been used on countless recordings and tours includi

MORE...


499.00
349.30

Dtar Mama Bear Digital Acoustic Guitar Preamp
"The D-TAR Mama Bear Digital Acoustic Guitar Preamp is your secret weapon for capturing and reproducing all of your acoustic guitar's presence and rich tone. Even the best acoustic guitars deliver an oversimplification of true acoustic tone complexity whe

MORE...


[back] [1] [2] 3 [4] [5] [6] [7] [8] [9] [10] [11] [12] [13] [14] [15] [16] [17] [18] [19] [20] [21] [22] [23] [24] [25] [26] [27] [28] [29] [30] [31] [32] [33] [34] [35] [36] [37] [38] [39] [40] [41] [42] [43] [44] [45] [46] [47] [48] [49] [50] [51] [52] [53] [54] [55] [56] [57] [58] [59] [60] [61] [62] [63] [64] [65] [66] [67] [68] [69] [70] [71] [72] [73] [74] [75] [76] [77] [next]

Only $14.49
CLICK HERE


---

Only $12.99
CLICK HERE


---

Only $84.99
CLICK HERE
---
4650.00
3799.99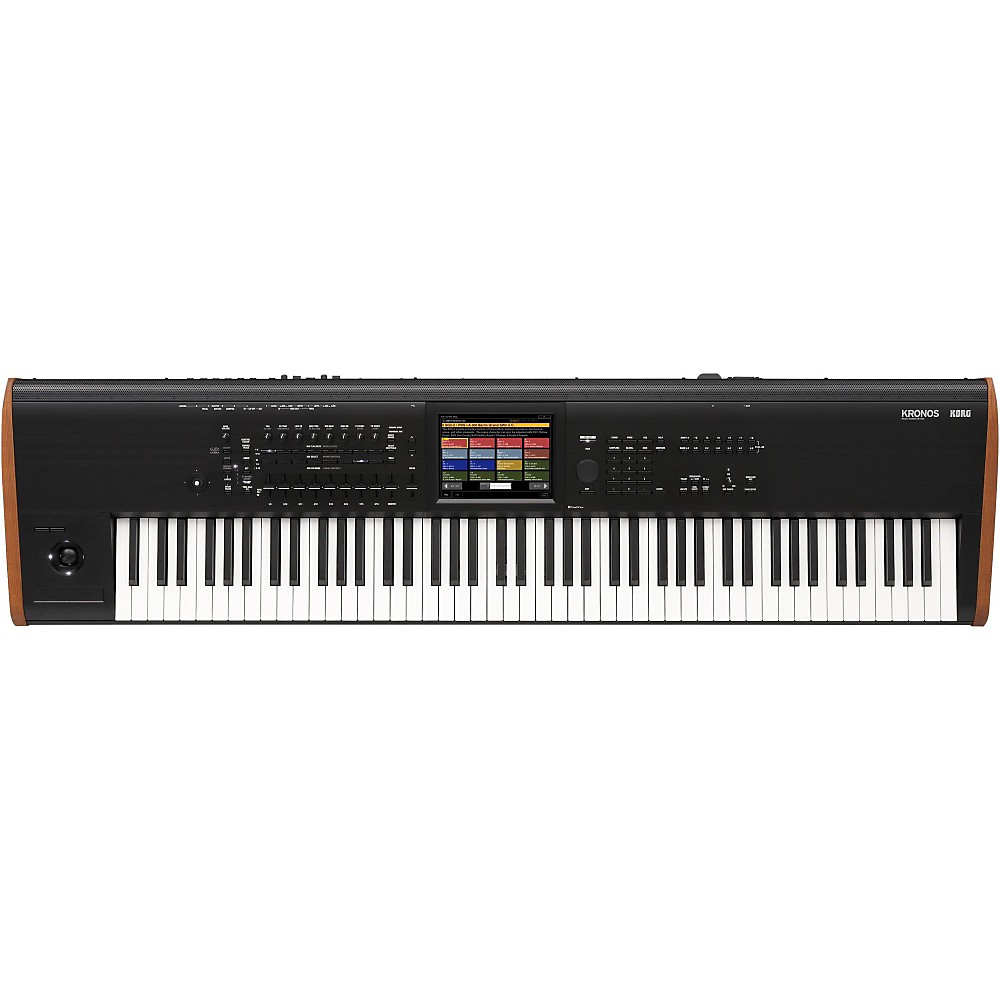 Korg New Kronos 88-Key Music Workstation
"The Korg Kronos is the flagship keyboard of Korg's synthesizer line. It is available in three configurations, each with the same phenomenal performance, production and synthesis capacity. The only difference between the three models is the key bed. This

More Synthesizers And Workstations
---
1599.00
1599.00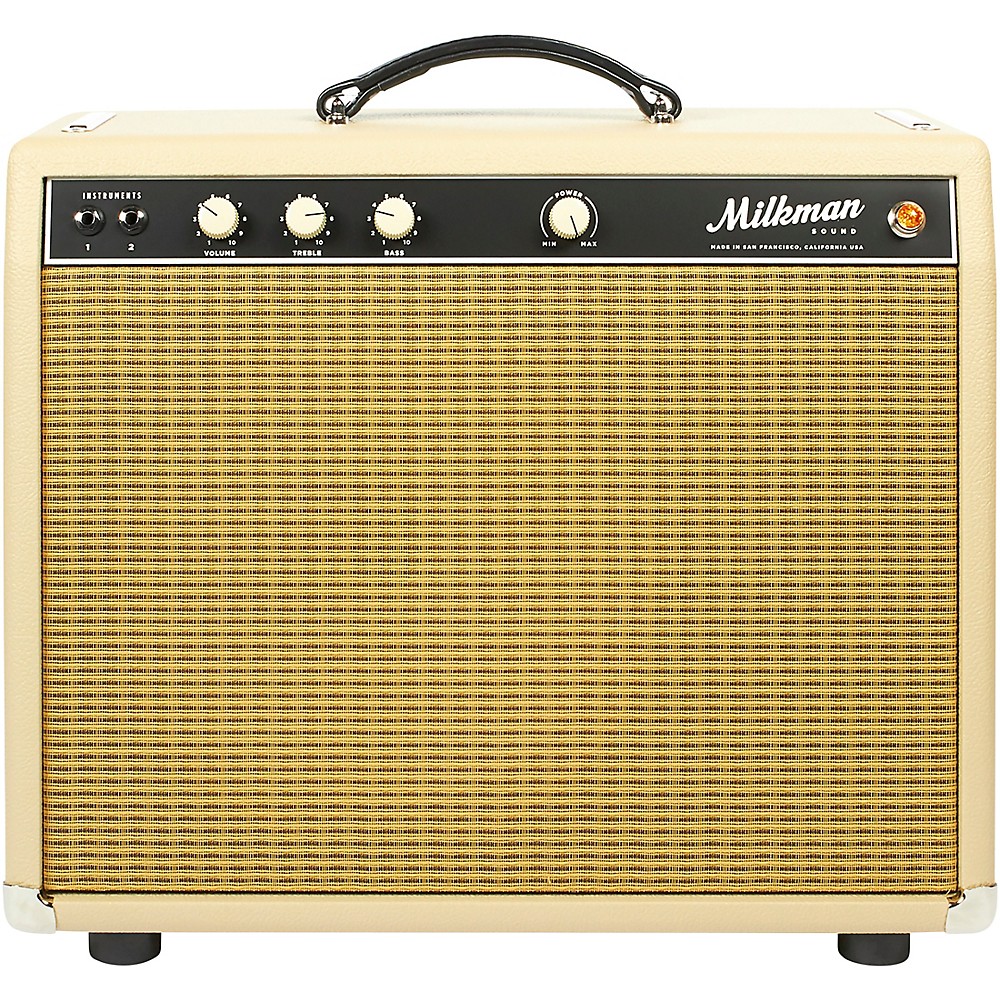 Milkman Sound One Watt Plus 10W 1X12 Tube Guitar Combo Amp Vanilla 12 Jupiter Ceramic
"The Milkman One Watt Plus amplifier adds more to the popular One Watt model. More Power: The One Watt Plus has a pair of 6V6 tubes running in parallel for 10 watts of clean power, and 18 watts of harmonically rich overdriven power. Onboard power scaling

More Guitar Amplifiers
---