Friday, October 19th 2018.
Guitar Amps and Amplifiers
Guitar amps by the biggest brand name manufacturers in the music industry. Our lineup includes bass amps, acoustic guitar amps as well as electric guitar amps all for the best prices on the net. Famous names like Fender, Gibson, Peavey, Crate, Marshall, Behringer, Line 6 and others
[back] [1] [2] [3] [4] [5] [6] [7] [8] [9] [10] [11] [12] [13] [14] [15] [16] [17] [18] [19] [20] 21 [22] [23] [24] [25] [26] [27] [28] [29] [30] [31] [32] [33] [34] [35] [36] [37] [38] [39] [40] [41] [42] [43] [44] [45] [46] [47] [48] [49] [50] [51] [52] [53] [54] [55] [56] [57] [58] [59] [60] [61] [62] [63] [64] [65] [66] [67] [68] [69] [70] [71] [72] [73] [74] [75] [76] [77] [next]
999.99
599.99

Dv Mark Jazz212 50W 2X12 Guitar Combo Amp
"The DV Mark Jazz 212 has been designed with a jazz guitar in mind but, of course, it is the perfect choice for everyone who likes a very ultra-lightweight and easy-to-transport 2x12 combo. The EQ controls section gives you lots of tonal freedom to easily

MORE...


1999.02
1999.00

Prs 2-Channel Custom 50 Tube Guitar Combo Amp Stealth
"The PRS 2-Channel Custom 50 Combo Amp is a versatile, modern amp with several features that give players ultimate versatility and musicality. Each channel features channel volume, bright switch, treble, middle, bass, and master volume controls.The lead c

MORE...


599.00
599.00

Friedman Dirty Shirley Mini 65W 1X12 Extension Cab
"The Friedman Amplification Dirty Shirley Mini 1x12"" closed-back guitar speaker cabinet delivers much bigger tone than its size would suggest. This ruggedly built cab has a punchy closed-back sound with huge low end thanks to the ported design. And the c

MORE...


239.99
159.99

Bugera 112Ts 80W 1X12 Guitar Speaker Cabinet
"The incredibly powerful Bugera 112TS is an ultra-portable, classic-style guitar cabinet that features a single 12"" worldclass Turbosound speaker with an impressive 80-Watt power handling capacity. The 112TS' high-sensitivity performance means more of yo

MORE...


499.99
299.94

Peavey 112-C 60W 1X12 Guitar Speaker Cabinet
This Peavey 112-C 60W 1x12 speaker cab boasts superior Peavey build quality coupled with a Celestion Vintage 30 speaker for ultimate tone delivery.Power handling: 60WSpeaker: 1x12 Celestion Vintage 30Impedance: 16 ohmsClosed-back constructionInput: one 1/

MORE...


499.99
299.94

Peavey 112-6 25W 1X12 Guitar Speaker Cabinet
This Peavey 112-6 25W 1x12 speaker cab boasts superior Peavey build quality coupled with a Celestion Greenback 25 speaker for ultimate tone delivery.Power handling: 25WSpeaker: 1x12 Celestion Greenback 25Impedance: 16 ohmsClosed-back constructionInput: on

MORE...


169.00
139.00

Orange Amplifiers Crush 20 20W 1X8 Guitar Combo Amp Orange
"The twin-channel Orange Crush 20 20W guitar combo takes an uncompromising approach to guitar tone and puts it in a compact and portable package. Orange's all-new high-gain, four-stage preamp design serves up a hugely versatile palette of rich distorted t

MORE...


3733.31
2799.98

Evh 5150 Iii 100W Guitar Tube Head Black With 5150 Iii 412 Guitar Cab Ivory
"The professional EVH 5150 III all-tube amp head that was developed to meet the exacting specifications of Edward Van Halen, one of the true living legends of rock guitar. The 5150III amp head's flexible feature set allows creation of tones from clean to

MORE...


559.99
399.99

Line 6 Spider V 120 120W 1X12 Guitar Combo Amp
"Featuring a huge collection of upgraded amp and effects models, a clean and modern design, and a specialized full-range speaker system, Spider V 120 is the best-sounding and easiest to use Spider ever. Choose from over 200 newly refined amps, cabs and ef

MORE...


2694.00
2694.00

Kemper Profiler Powerrack 600W Guitar Rack Head + Remote Bundle
"The Kemper Profiler was designed to be a complete solution for all your guitar playing needs. You can use it just like you would a regular amplifier, or you could use it as a multi-effects unit, or even as the front end for your guitar-based studio.Nearl

MORE...


600.01
599.99

Fender Bassbreaker 15W Tube Guitar Amp Head
"Supercharged with a plethora of flexible features, the Bassbreaker 15 is a top-notch performer for stage or studio. This chameleon-like amp creates its magic with a trio of 12AX7 preamp tubes feeding into two EL84 power tubes for 15 watts of tight, moder

MORE...


2849.99
2849.99

Morgan Amplification Sw50r 1X12 50W Tube Guitar Combo Amp With Spring Reverb
"The Morgan SW50R 50W 1x12"" tube combo starts with the circuit from the SW50 and then adds three-spring, tube-driven reverb pushed through a 12"" Celestion G12H75 Creamback speaker. The SW50R offers the same tonality of the SW50 including its ultra-sensi

MORE...


2899.00
2899.00

Friedman Buxom Betty 50W 1X12 Tube Guitar Combo Amp
"Friedmans Buxom Betty open-back 1x12"" combo brings together British and American tone in one great sounding package. The Buxom Betty is a 50W, 5881-powered, single-channel amp that delivers tones from classic American cleans all the way to vintage Briti

MORE...


965.50
599.99

Evh 5150Iii 15W Lunchbox Tube Guitar Amp Head
"A mighty sonic force to be reckoned with, the EVH 5150III 15W LBX is an easy-to-carry ""lunchbox"" guitar amp head but dont let its diminutive size fool you; it's packed to the gills with searing tone. Armed with five ECC83S (12AX7) and two EL84 tubes fo

MORE...


636.00
579.00

Bad Cat Lg 1X12 Guitar Speaker Cab Silver Silver
"The Bad Cat 1x12 cab is a perfect match for Bad Cat amps. Constructed of 13-ply Baltic birch, it features a single 12"" proprietary Bad Cat Celestion speaker.12"" proprietary Bad Cat Celestion speaker13-ply Baltic birch"

MORE...


[back] [1] [2] [3] [4] [5] [6] [7] [8] [9] [10] [11] [12] [13] [14] [15] [16] [17] [18] [19] [20] 21 [22] [23] [24] [25] [26] [27] [28] [29] [30] [31] [32] [33] [34] [35] [36] [37] [38] [39] [40] [41] [42] [43] [44] [45] [46] [47] [48] [49] [50] [51] [52] [53] [54] [55] [56] [57] [58] [59] [60] [61] [62] [63] [64] [65] [66] [67] [68] [69] [70] [71] [72] [73] [74] [75] [76] [77] [next]

Only $14.49
CLICK HERE


---

Only $12.99
CLICK HERE


---

Only $84.99
CLICK HERE
---
4650.00
3799.99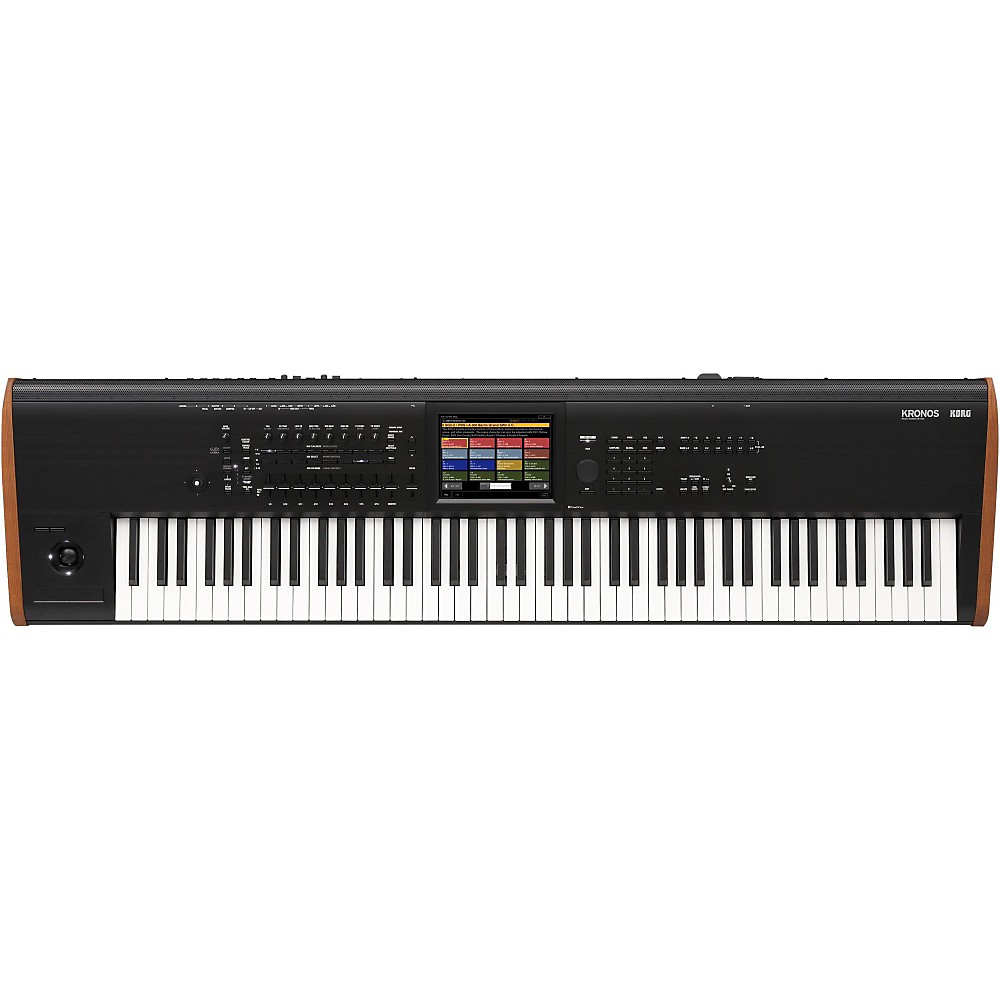 Korg New Kronos 88-Key Music Workstation
"The Korg Kronos is the flagship keyboard of Korg's synthesizer line. It is available in three configurations, each with the same phenomenal performance, production and synthesis capacity. The only difference between the three models is the key bed. This

More Synthesizers And Workstations
---
1599.00
1599.00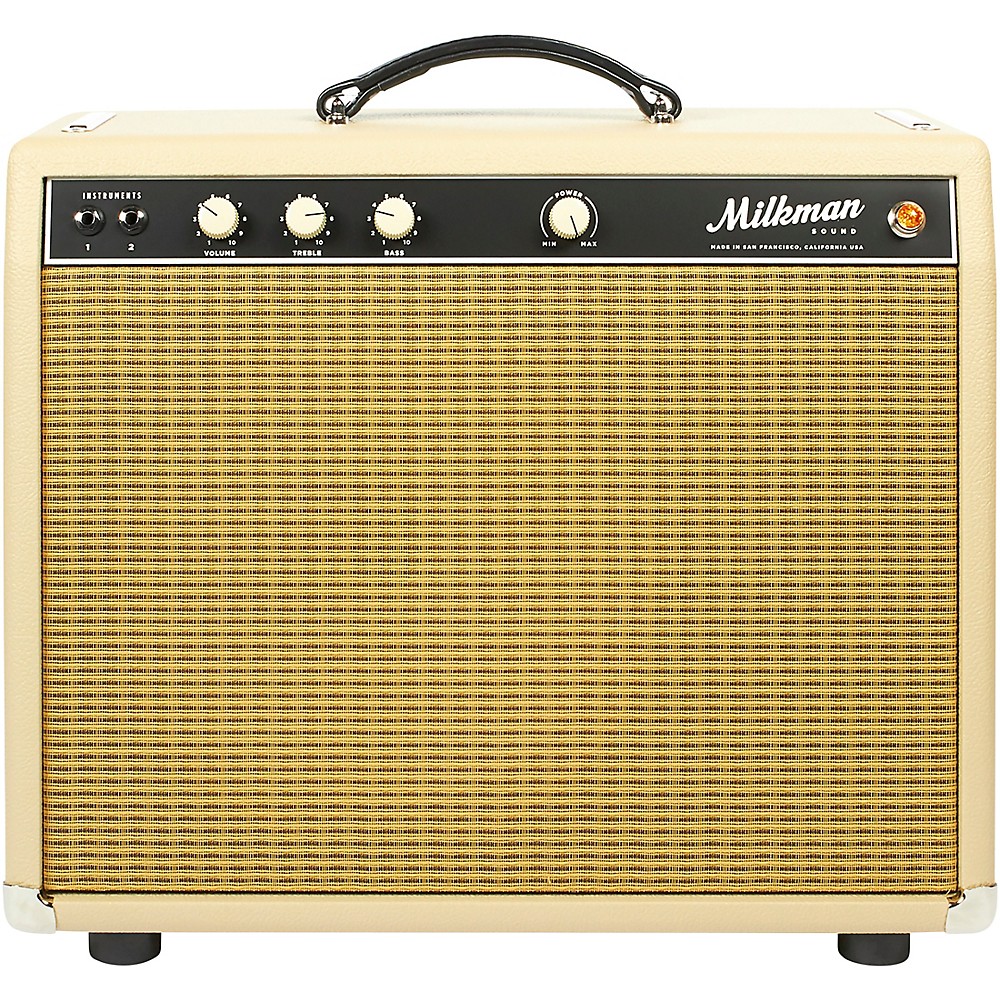 Milkman Sound One Watt Plus 10W 1X12 Tube Guitar Combo Amp Vanilla 12 Jupiter Ceramic
"The Milkman One Watt Plus amplifier adds more to the popular One Watt model. More Power: The One Watt Plus has a pair of 6V6 tubes running in parallel for 10 watts of clean power, and 18 watts of harmonically rich overdriven power. Onboard power scaling

More Guitar Amplifiers
---