Friday, October 19th 2018.
Guitar Amps and Amplifiers
Guitar amps by the biggest brand name manufacturers in the music industry. Our lineup includes bass amps, acoustic guitar amps as well as electric guitar amps all for the best prices on the net. Famous names like Fender, Gibson, Peavey, Crate, Marshall, Behringer, Line 6 and others
[back] [1] [2] [3] [4] [5] [6] [7] [8] [9] [10] [11] [12] [13] [14] [15] [16] [17] [18] [19] [20] [21] 22 [23] [24] [25] [26] [27] [28] [29] [30] [31] [32] [33] [34] [35] [36] [37] [38] [39] [40] [41] [42] [43] [44] [45] [46] [47] [48] [49] [50] [51] [52] [53] [54] [55] [56] [57] [58] [59] [60] [61] [62] [63] [64] [65] [66] [67] [68] [69] [70] [71] [72] [73] [74] [75] [76] [77] [next]
1699.00
1699.00

Isp Technologies Vector 212 400W 2X12 Powered Extension Speaker Cab
"ISP Technologies Vector 212 is an active two-channel guitar amplification system with a 100W guitar amplifier channel delivering power to a Celestion G12T-75 guitar speaker and a second channel delivering 300 watts RMS to an internal tuned 12-inch subwoo

MORE...


999.99
999.99

Dv Mark Multiamp Mono
"Following the incredible international success of the Multiamp, DV Mark is proud to offer a mono version of the original Multiamp with a 250W@4 ohm (150W@8ohm) analog power section, to satisfy requests and needs of guitarists that exclusively use a singl

MORE...


399.99
399.99

Fender Bassbreaker 007 7W Tube Guitar Amp Head
"Bassbreaker series guitar amplifiers continue Fender's storied lineage with a kind of ""parallel evolution"" that evokes the dawn of hard rock. Bassbreaker breaks away from tradition with features that add up to pure tube greatness. Powerful and unpreten

MORE...


1499.00
1299.00

Aer Compact 60 Slope 60W Acoustic Guitar Combo Amp
"The Compact 60 Slope is a professional, compact and powerful amplifier system. Especially developed for the enhancement of acoustic instruments it is nonetheless suitable for other instruments, even electrical ones.The design concept was focused on

MORE...


1539.99
1099.99

Blackstar Artist 30 30W 2X12 Tube Guitar Combo Amp
"At the heart of the Artist 30 lies a unique power amplifier design that harnesses the tonal qualities of the revered 6L6 valve. By carefully optimising the key power amplifier parameters of the Artist 30, the Blackstar design team has created an amplifie

MORE...


299.00
199.99

Jet City Amplification Jettenuator Amp Power Attenuator
"The Jet City 100 watt attenuator has some useful features, making it an excellent tool for both live and recording. Amp inputs at 4-, 8-, and 16-ohms makes Jettenuator more versatile than other attenuators. The continuous attenuation control lets you set

MORE...


394.99
279.99

Blackstar Id:Core Beam 20W 2X3 Bluetooth Combo Amp
"Based on the critically acclaimed and best-selling ID:Core series, the Blackstar ID:Core BEAM (Bass, Electric, Acoustic, Music) takes incredible guitar tone into the home and becomes the central hub for instruments and stunning music playback. For the fi

MORE...


46.99
34.99

Blackstar Fly 3 Guitar Extension Cabinet
"The FLY 3 extension speaker is designed specifically to work with the FLY 3 compact mini amp. It comes with its own built-in cable to connect the two, making the Fly 3 mini amp a true stereo setup. The extension cabinet is sold seperately or as part of a

MORE...


1595.00
1199.00

Supro 1624T Dual-Tone 24W 1X12 Tube Guitar Combo Amp
"The Dual-Tone 1x12 combo amplifier is the undeniable rock star of the mid-'60s Supro amplifier lineup. Vintage 1624T amps have been sought-after for decades because they embody the most desirable aspects of the Supro sound. As the Dual-Tones volume knob

MORE...


1139.00
899.99

Orange Amplifiers Limited Edition Tiny Terror 15W 1X12 Tube Guitar Combo Amp With Celestion Greenback
"All the classic Orange Tiny Terror tone from the original head in a handy 1x12 combo format. The internal Celestion 1x12 Greenback speaker complements the Terrors iconic character brilliantly, providing the perfect balance between modern lows and vintage

MORE...


131.99
99.99

Blackstar Fly 3W Guitar Combo Amp Pack
"The FLY 3 is an innovative, cutting-edge 3W mini amp which combines two channels, tape delay and the Blackstar patented Infinite Shape Feature (ISF) to create the perfect compact and portable guitar amplifier. It's advantageously small and packs a punch

MORE...


619.99
449.99

Vox V212c Custom 2X12 Speaker Cabinet Black
"Designed to complement the Vox AC15CH and AC30CH heads, the V212C 2x12 delivers the classic VOX sound through two trusty Celestion G12M Greenback speakers. The V212C is also a great addition to the AC30 Custom combo when you need more volume and stage pr

MORE...


1249.99
879.31

Engl Metalmaster 20W Tube Guitar Amp Head With Reverb
"The Engl MetalMaster 20 head offers 20W of tube-flavored brutality built specifically for the heavy riffing and shredding solos that the metal gods demand. Featuring two channels (clean and lead), a switchable FX loop, built-in reverb, a mid-scoop switch

MORE...


1686.99
1349.99

Engl Tube Poweramp E810/20
"This amazing stereo tube poweramp with EL84 power tubes delivering 2 x 20 watts with two poweramp channels left and right comes in a very compact unit through one rack unit height only. Absolute authentic tube sound due to fully tube technology featuring

MORE...


2349.99
2349.99

Morgan Amplification Rca35r 35W Tube Guitar Head With Spring Reverb
"The Morgan RCA35R 35W tube guitar head starts with the circuit from the RCA35, and then adds three-spring, tube-driven reverb. The Morgan RCA35R was designed around a special output transformer that is equally happy with 6L6s or 6V6s or EL34s or KT66s or

MORE...


[back] [1] [2] [3] [4] [5] [6] [7] [8] [9] [10] [11] [12] [13] [14] [15] [16] [17] [18] [19] [20] [21] 22 [23] [24] [25] [26] [27] [28] [29] [30] [31] [32] [33] [34] [35] [36] [37] [38] [39] [40] [41] [42] [43] [44] [45] [46] [47] [48] [49] [50] [51] [52] [53] [54] [55] [56] [57] [58] [59] [60] [61] [62] [63] [64] [65] [66] [67] [68] [69] [70] [71] [72] [73] [74] [75] [76] [77] [next]

Only $14.49
CLICK HERE


---

Only $12.99
CLICK HERE


---

Only $84.99
CLICK HERE
---
4650.00
3799.99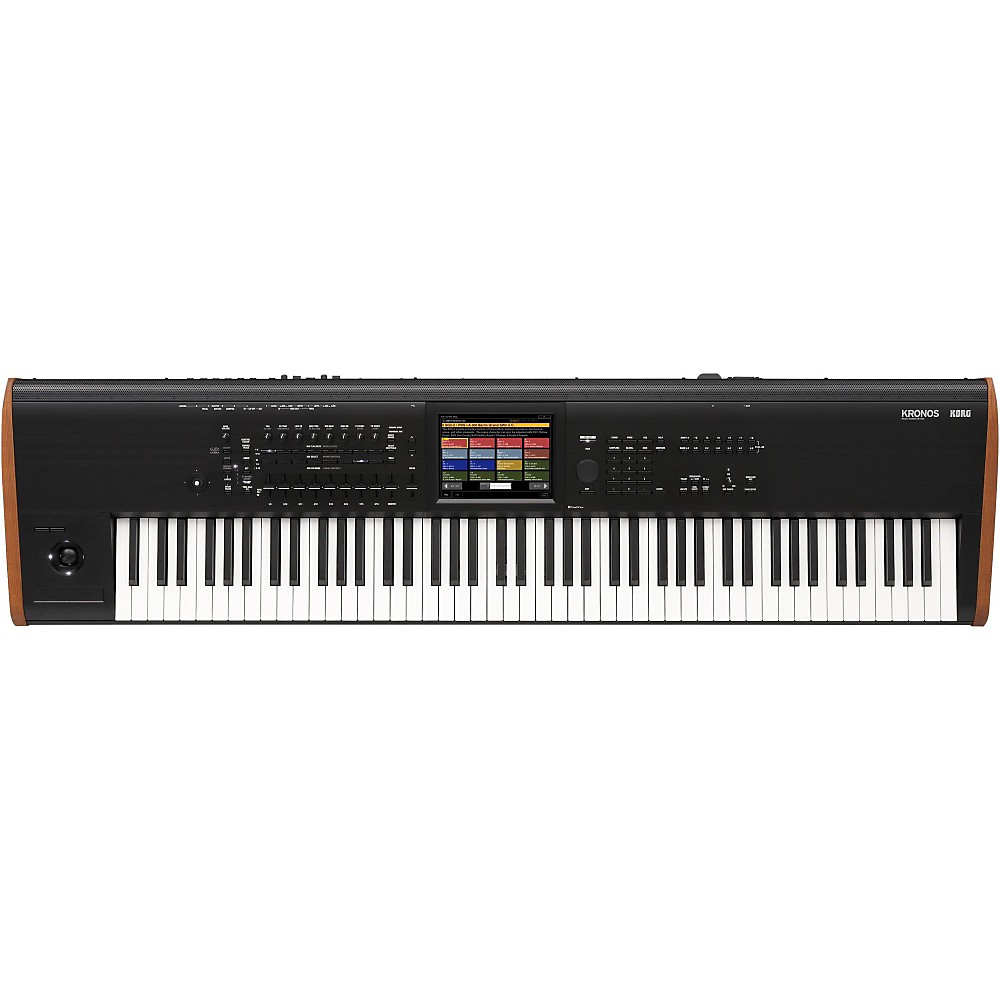 Korg New Kronos 88-Key Music Workstation
"The Korg Kronos is the flagship keyboard of Korg's synthesizer line. It is available in three configurations, each with the same phenomenal performance, production and synthesis capacity. The only difference between the three models is the key bed. This

More Synthesizers And Workstations
---
1599.00
1599.00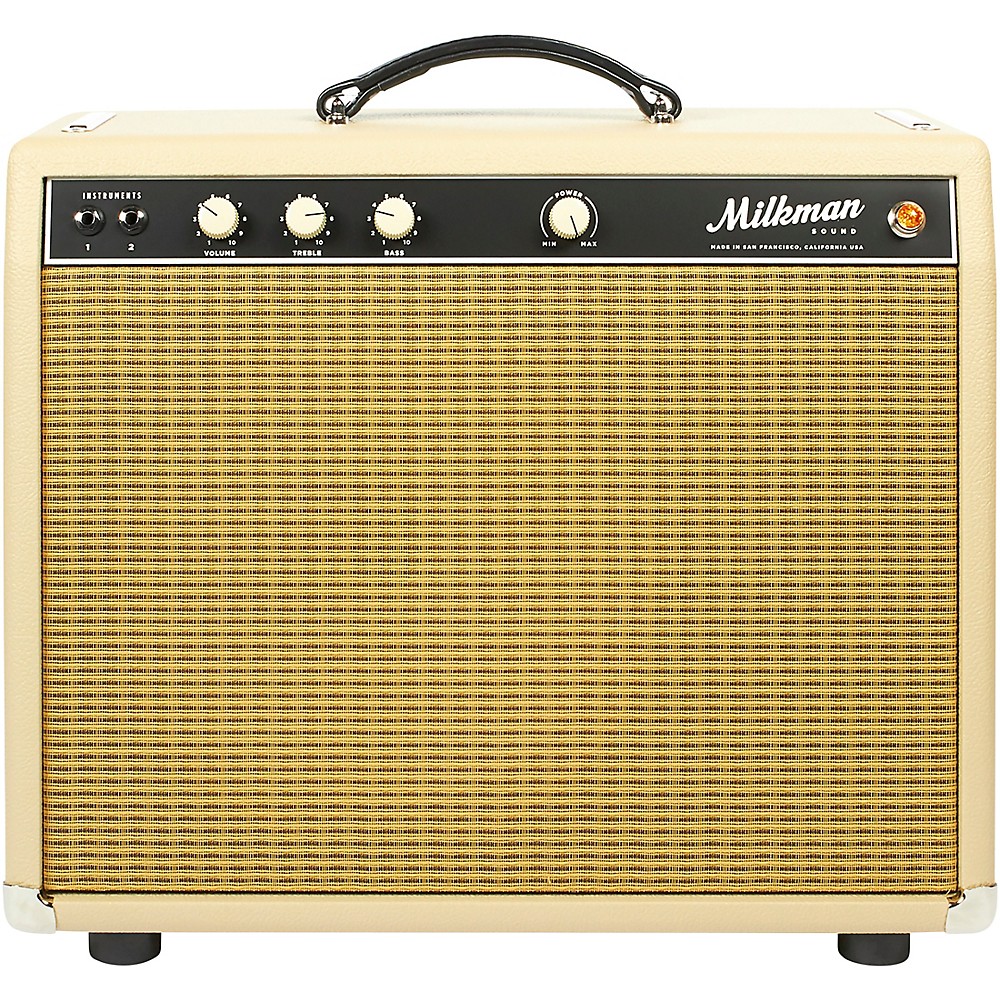 Milkman Sound One Watt Plus 10W 1X12 Tube Guitar Combo Amp Vanilla 12 Jupiter Ceramic
"The Milkman One Watt Plus amplifier adds more to the popular One Watt model. More Power: The One Watt Plus has a pair of 6V6 tubes running in parallel for 10 watts of clean power, and 18 watts of harmonically rich overdriven power. Onboard power scaling

More Guitar Amplifiers
---