Friday, October 19th 2018.
Guitar Amps and Amplifiers
Guitar amps by the biggest brand name manufacturers in the music industry. Our lineup includes bass amps, acoustic guitar amps as well as electric guitar amps all for the best prices on the net. Famous names like Fender, Gibson, Peavey, Crate, Marshall, Behringer, Line 6 and others
[back] [1] [2] [3] [4] [5] [6] [7] [8] [9] [10] [11] [12] [13] [14] [15] [16] [17] [18] [19] [20] [21] [22] 23 [24] [25] [26] [27] [28] [29] [30] [31] [32] [33] [34] [35] [36] [37] [38] [39] [40] [41] [42] [43] [44] [45] [46] [47] [48] [49] [50] [51] [52] [53] [54] [55] [56] [57] [58] [59] [60] [61] [62] [63] [64] [65] [66] [67] [68] [69] [70] [71] [72] [73] [74] [75] [76] [77] [next]
949.99
599.99

Dv Mark Fg212v Frank Gambale Signature 2X12 Guitar Speaker Cabinet
"The slant of the top speaker of the FG 212 V cabinet Frank Gambale signature allows you to maintain the low-end you get from keeping the cabinet on the floor, but also keeps one speaker aimed at ear-level for onstage clarity of the mids and highs; it fea

MORE...


2400.01
2399.99

Fender The Edge Deluxe 1X12 Tube Combo Amp Tweed
"Tweaked to the discerning tastes of U2s renowned guitarist, The Edge Deluxe is the perfect complement to his signature sound. A stalwart Fender amp user for decades, this signature model is an updated take on the classic 57 tweed Deluxe used to craft his

MORE...


1750.00
1299.00

Supro 1622Rt Tremo-Verb 25W 1X10 Tube Guitar Combo Amp
"The 1622RT Tremo-Verb is a feature-rich update to the coveted late-'60s Supro 1x10 combo platform. This compact, Class-A, 6973-powered bruiser pushes a loud 25 watts through a custom-made 10 speaker to capture the old-school Supro magic in an amp you can

MORE...


3099.00
2799.99

Aer Domino 3 2X8 200W Stereo Acoustic Guitar Combo Amp
"Originally conceived as an update to the Domino 2, the Domino 3 emerged as a completely different class of acoustic combo amplifier. Domino 3 is truly stereo, with two twin cone speakers and high performance power-amps. Two independent effect units, with

MORE...


1879.00
1379.00

Orange Amplifiers Th30c 30W 1X12 Tube Guitar Combo Amp Orange
"The TH30 Combo offers the perfect balance between power and portability and is ideal for regular gigging. It's small and light enough to be portable while also offering a phenomenal tonal range for use in the studio environment.Power: 30W (tube)Tubes: fo

MORE...


674.99
449.99

Bugera Infinium 55W 1X12 Tube Guitar Combo Amp
"Building on Bugera's original and inspired V55 amp design, the impressively full-featured and hand-built, 55-Watt, 2-Channel Vintage V55 Infinium tube combo amplifier not only exudes vintage sound and style, but possesses modern features that will launch

MORE...


58.99
44.99

Vox Amplug 2 Metal Guitar Headphone Amp
"Offering the easiest way to enjoy true analog amplifier sound in your headphones, the amPlug series has been a bestseller since it first appeared in 2007.With amPlug 2, the crucial analog circuit has been drastically improved, and each model now provides

MORE...


3899.00
3899.00

Friedman Bill Kelliher Signature 100W Tube Guitar Head
"Bill Kellihers guitar playing is rooted in metal, infused with rock 'n' roll, progressive rock and sprinkled with bits and pieces of thrash, punk and psychedelic-ness. So, when it came time for Mastodons lead guitar player to design the ultimate amp to c

MORE...


1795.00
1349.00

Supro 1690T Coronado 35W 2X10 Tube Guitar Combo Amp
"The 1690T Coronado is Supro's top-of-the-line 1964 reissue tube amplifier. True to the original, this luxurious 2x10, 35-Watt combo delivers remarkable dynamic range with a clear, full sound. The Coronado maintains clean headroom throughout a large chunk

MORE...


483.00
299.99

Yamaha Thrc112 150W 1X12 Guitar Cab
"The compact THRC112 features a single Eminence Legend 1218 12 driver for powerful, punchy tone from a lightweight and ultra-portable enclosure. Almost all of the classic tube sounds of the last few decades have been a product of the synergy between a hig

MORE...


1079.99
799.99

Blackstar Artist Series 15W 1X12 Tube Guitar Combo Amp
"Blackstar's award-winning Artisan handwired amps are used by many of the best artists around the world. Their new Artist Series takes the incredible tone, features and classic styling of Artisan and adds channel switching, Blackstar's Infinite Shape Feat

MORE...


3499.00
2499.99

Boss Waza 150W Guitar Amp Head
"The BOSS Waza Amp Head is a rugged 150-watt amp born of the same innovative spirit used in pursuit of the ideal rock sound from the beginning of the rock era. The Waza Amp Head and companion cabinets are rooted in the long history of rock amp development

MORE...


1999.99
1999.99

Morgan Amplification Abbey 20W Tube Guitar Head
"The Morgan Abbey C 20W guitar head is a classic Class A cathode biased EL84 amplifier in the style of the old British top boost design. The design has been updated to the 21st century with some player comforts that make the amplifier easier to use with a

MORE...


599.99
399.99

Bugera V22 Infinium 22W 1X12 All Tube Guitar Combo Amp
"Building on Bugera's original and inspired V22 amp design, the impressively full-featured and handbuilt, 22W, 2-Channel Vintage V22 Infinium tube combo amplifier not only exudes vintage sound and style, but possesses modern features that will launch your

MORE...


1499.99
999.99

Randall Thrasher 50W Tube Guitar Amp Head
"Engineered by world renowned amp guru, Mike Fortin, this amplifier is the result of countless hours of listening tweaking and perfecting the tight and relentless attack that the circuit delivers. The design is intended to offer a more focused approach to

MORE...


[back] [1] [2] [3] [4] [5] [6] [7] [8] [9] [10] [11] [12] [13] [14] [15] [16] [17] [18] [19] [20] [21] [22] 23 [24] [25] [26] [27] [28] [29] [30] [31] [32] [33] [34] [35] [36] [37] [38] [39] [40] [41] [42] [43] [44] [45] [46] [47] [48] [49] [50] [51] [52] [53] [54] [55] [56] [57] [58] [59] [60] [61] [62] [63] [64] [65] [66] [67] [68] [69] [70] [71] [72] [73] [74] [75] [76] [77] [next]

Only $14.49
CLICK HERE


---

Only $12.99
CLICK HERE


---

Only $84.99
CLICK HERE
---
4650.00
3799.99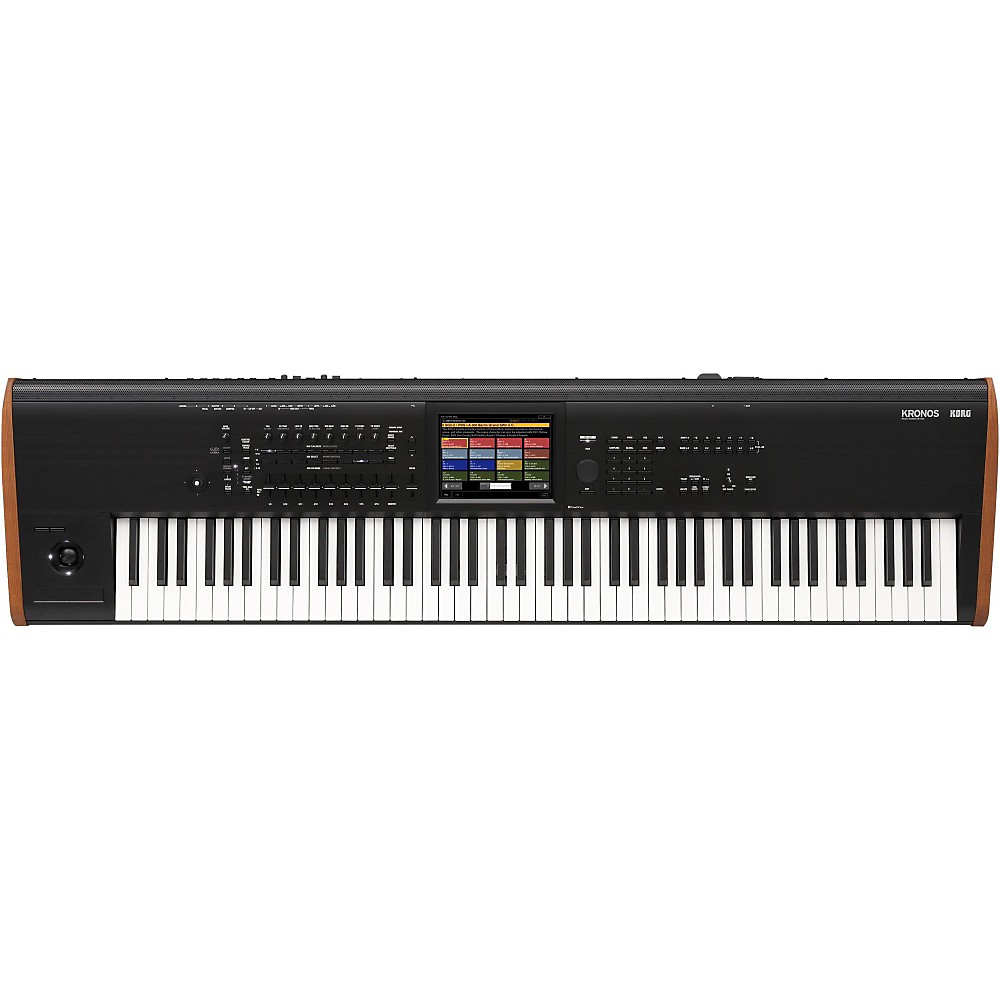 Korg New Kronos 88-Key Music Workstation
"The Korg Kronos is the flagship keyboard of Korg's synthesizer line. It is available in three configurations, each with the same phenomenal performance, production and synthesis capacity. The only difference between the three models is the key bed. This

More Synthesizers And Workstations
---
1599.00
1599.00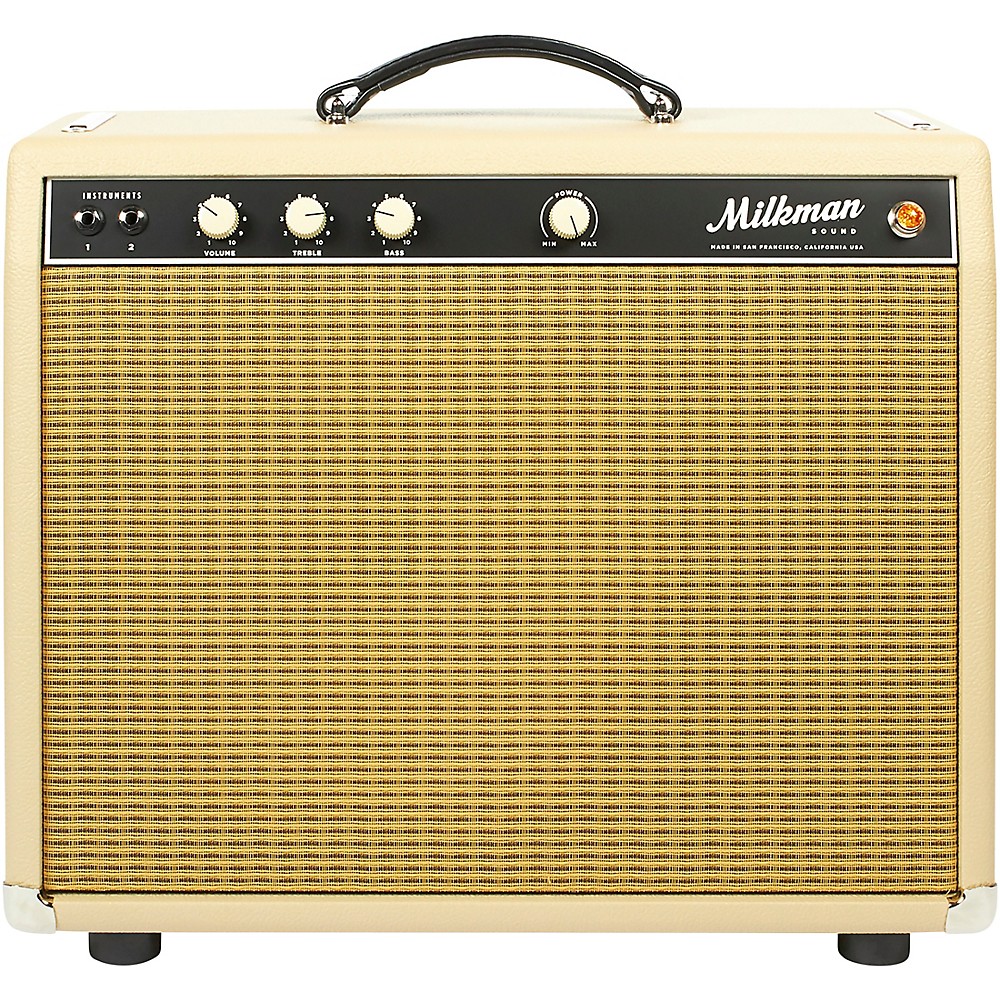 Milkman Sound One Watt Plus 10W 1X12 Tube Guitar Combo Amp Vanilla 12 Jupiter Ceramic
"The Milkman One Watt Plus amplifier adds more to the popular One Watt model. More Power: The One Watt Plus has a pair of 6V6 tubes running in parallel for 10 watts of clean power, and 18 watts of harmonically rich overdriven power. Onboard power scaling

More Guitar Amplifiers
---