Friday, October 19th 2018.
Guitar Amps and Amplifiers
Guitar amps by the biggest brand name manufacturers in the music industry. Our lineup includes bass amps, acoustic guitar amps as well as electric guitar amps all for the best prices on the net. Famous names like Fender, Gibson, Peavey, Crate, Marshall, Behringer, Line 6 and others
[back] [1] [2] [3] [4] [5] [6] [7] [8] [9] [10] [11] [12] [13] [14] [15] [16] [17] [18] [19] [20] [21] [22] [23] [24] 25 [26] [27] [28] [29] [30] [31] [32] [33] [34] [35] [36] [37] [38] [39] [40] [41] [42] [43] [44] [45] [46] [47] [48] [49] [50] [51] [52] [53] [54] [55] [56] [57] [58] [59] [60] [61] [62] [63] [64] [65] [66] [67] [68] [69] [70] [71] [72] [73] [74] [75] [76] [77] [next]
849.99
849.99

Fender Bassbreaker 18/30W 2X12 Tube Guitar Combo Amp
"Bassbreaker Series guitar amplifiers continue Fender's storied lineage with a kind of ""parallel evolution"" that breaks away from tradition with dark gray lacquered tweed covering, refined pointer knobs and unique circuitry as well as power tubes and sp

MORE...


1374.99
1099.99

Engl Rockmaster 20W 1X10 Tube Guitar Combo Amp With Reverb
"What else would you need to step in the world of rock than two well-dressed channels of clean and lead tones? The New Engl RockMaster 20 20W 1x10 combo delivers more. The built-in power soak offers all colors of pure tube excitement and extends the tone

MORE...


450.00
399.99

Radial Engineering Headload Prodigy Combination Load Box And Di 8 Ohm
"Like the larger Headload, the Prodigy employs custom-made, cement-encrusted, ceramic-coated resister coils to convert the excessive power from the amplifier to heat and is able to comfortably withstand up to 100-watts RMS.The Prodigy may be used in three

MORE...


965.00
599.99

Yamaha Thr100h 100-Watt Modeling Head
"Featuring the incredible tone and flexibility of THR100H Dual in a compact, lightweight single-channel body, the Yamaha THR100H 100W head has got your back whether you're on-stage, rehearsing with the band or practicing at home. With a big sound from a t

MORE...


2799.00
1999.00

Orange Amplifiers Rockerverb 50 Mkiii 50W Tube Guitar Amp Head Black
"Celebrating its 10th anniversary last year, the Rockerverb Series demonstrates better than anything else that a workhorse amp can be a master of all trades. This version of the Rockerverb 50 MKIII head combines over a decade of user feedback with a numbe

MORE...


474.99
349.99

Blackstar Id:Core 100W 2X10 Guitar Combo Amp
"Expanding Blackstar's award-winning ID:Core line into the live environment are the new ID:Core Stereo 100 100W combo. These amps have the same incredible tone and versatility as their smaller brothers, but with the added benefits of a built-in looper and

MORE...


137.95
89.00

Pignose 7-100Tw 5W 1X5 Tweed Portable Guitar Combo Amplifier
"The Pignose 7-100 guitar amplifier is the answer to the worldwide demand for a high-quality, economical and completely portable amplifier. This version is the same as the company's classic design, except it is covered in a limited edition tweed finish fo

MORE...


1295.00
1079.00

Godin Acoustic Solutions Asg150 150W 1X8 Acoustic Guitar Combo Amp Black
"Made in Italy, the Godin Acoustic Solutions amplifiers deliver exceptional amplified acoustic sound and clarity. This combined with the tone and craftsmanship of acoustic and electro/acoustic models from the Godin guitar family, creates an ideal match ma

MORE...


699.99
499.94

Peavey 212-C 60W 2X12 Guitar Speaker Cabinet
"This Peavey 212-C 50W 2x12 guitar speaker cab features Peavey's top build quality and easy portability coupled with a single Celestion Vintage 30 as well as a Celestion G12T-75. It also offers two inputs for use as a stereo or mono cab, plus feet on the

MORE...


69.99
49.99

Evh 5150 Iii 1W 1X3 Micro Stack Battery-Powered Guitar Combo Amp
"Just like its bigger brothers, the EVH 5150 III Micro Stack is filled with arena-sized crunchyet you wont need a road crew to move it. Perfect for practicing in a dorm room or office, it features the look and sound that put EVH amplifiers on the map. Wit

MORE...


374.99
249.99

Bugera G5 5W Tube Guitar Amp Head
"The timeless design and sound of the all-tube amp has made its indelible mark on countless beloved tracks spanning the history of the electric guitar. With the ultimate pursuit of those wonderfully saturated, vintage and modern tones in mind, Bugera prou

MORE...


849.99
499.99

Dv Mark Guitar Friend 12 50W 1X12 Guitar Combo Amp
"The DV Mark DVC Guitar Friend 12 is a powerhouse 12-in. combo that will soon become a loyal friend to you and your guitar. It features two channels (clean/lead) with very easy-to-use controls, reverb, aux in jack (for CD or MP3 player) and a 1/8 in. head

MORE...


1499.00
1499.00

Friedman Dirty Shirley 1 Channel Mini 20W Head
"Dave Friedmans Dirty Shirley Mini is a 20-watt head version of the popular full-sized Dirty Shirley, which was designed for guitarists that want a vintage Classic Rock tone inspired by British tube amps from the '60s and '70s, but in a compact size and w

MORE...


1499.99
999.99

Randall Eod88 88W Tube Guitar Amp Head
"The Randall EOD88 88W tube guitar head is a throwback to the early days of metal, with minimalist design and features not found on many modern amps. Loaded with 12AX7 preamp and KT88 power tubes, EOD88 features a switchable built-in fuzz circuit, three g

MORE...


559.99
479.99

Vox Ac10 10W 1X10 Tube Guitar Combo Amp
"The AC10C1 is an all-tube 10-watt amplifier that joins VOX's flagship lineup of tube amps, the Custom Series. More portable than the AC15 and more powerful than the AC4, the AC10C1 provides an array of classic VOX tones and comes equipped with studio-qua

MORE...


[back] [1] [2] [3] [4] [5] [6] [7] [8] [9] [10] [11] [12] [13] [14] [15] [16] [17] [18] [19] [20] [21] [22] [23] [24] 25 [26] [27] [28] [29] [30] [31] [32] [33] [34] [35] [36] [37] [38] [39] [40] [41] [42] [43] [44] [45] [46] [47] [48] [49] [50] [51] [52] [53] [54] [55] [56] [57] [58] [59] [60] [61] [62] [63] [64] [65] [66] [67] [68] [69] [70] [71] [72] [73] [74] [75] [76] [77] [next]

Only $14.49
CLICK HERE


---

Only $12.99
CLICK HERE


---

Only $84.99
CLICK HERE
---
4650.00
3799.99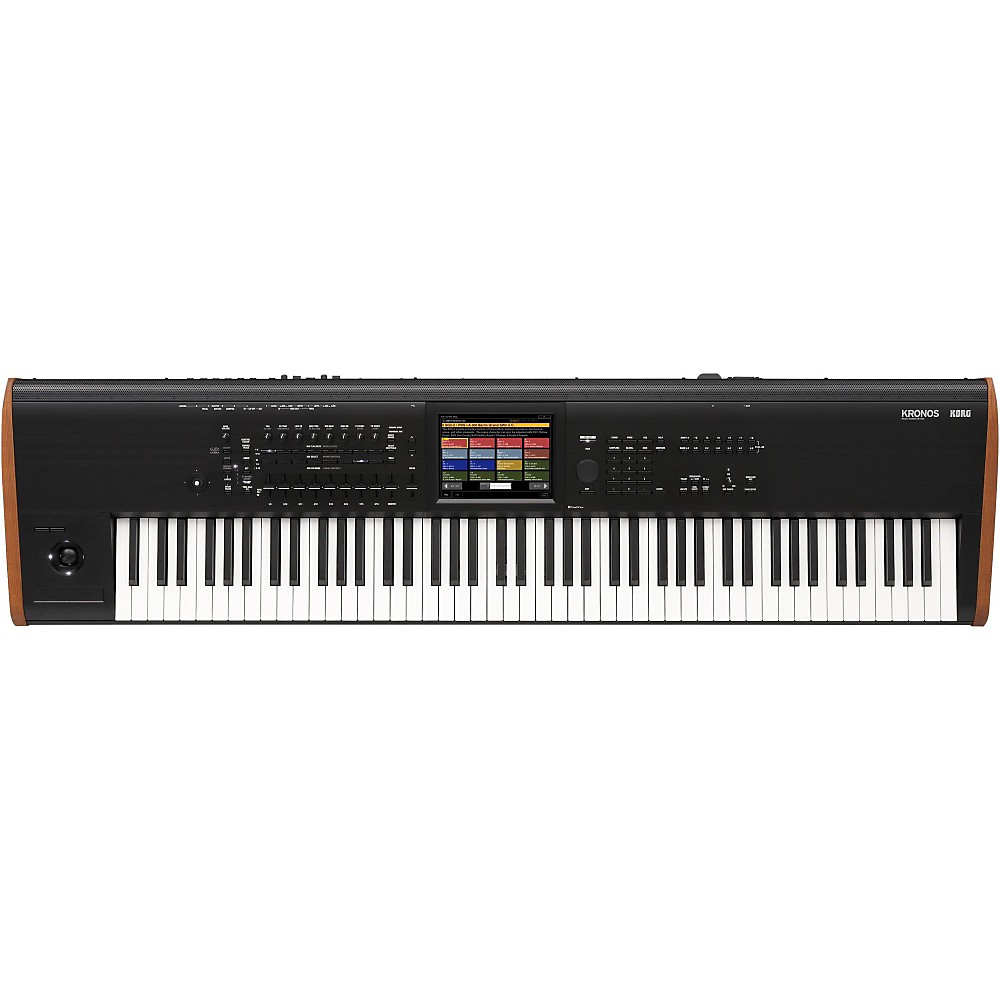 Korg New Kronos 88-Key Music Workstation
"The Korg Kronos is the flagship keyboard of Korg's synthesizer line. It is available in three configurations, each with the same phenomenal performance, production and synthesis capacity. The only difference between the three models is the key bed. This

More Synthesizers And Workstations
---
1599.00
1599.00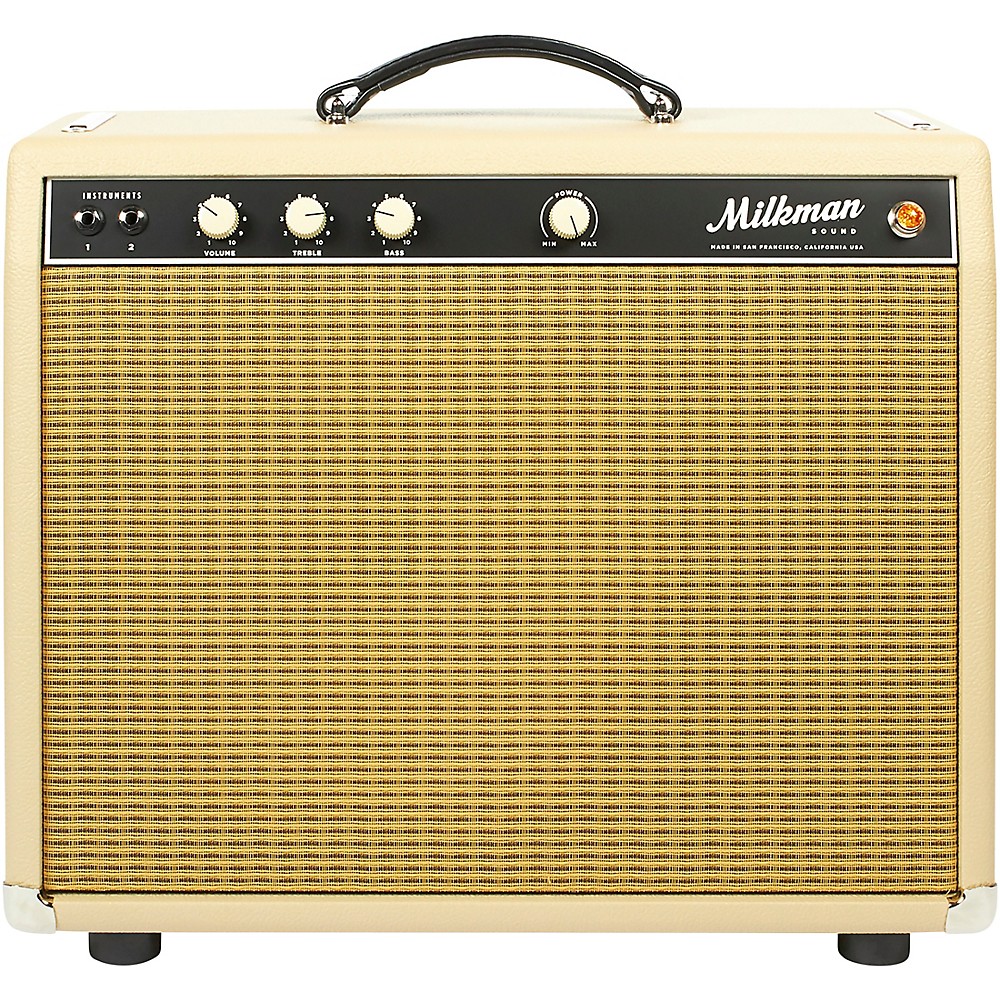 Milkman Sound One Watt Plus 10W 1X12 Tube Guitar Combo Amp Vanilla 12 Jupiter Ceramic
"The Milkman One Watt Plus amplifier adds more to the popular One Watt model. More Power: The One Watt Plus has a pair of 6V6 tubes running in parallel for 10 watts of clean power, and 18 watts of harmonically rich overdriven power. Onboard power scaling

More Guitar Amplifiers
---