Wednesday, October 17th 2018.
Guitar Amps and Amplifiers
Guitar amps by the biggest brand name manufacturers in the music industry. Our lineup includes bass amps, acoustic guitar amps as well as electric guitar amps all for the best prices on the net. Famous names like Fender, Gibson, Peavey, Crate, Marshall, Behringer, Line 6 and others
[back] [1] [2] [3] [4] [5] [6] [7] [8] [9] [10] [11] [12] [13] [14] [15] [16] [17] [18] [19] [20] [21] [22] [23] [24] [25] 26 [27] [28] [29] [30] [31] [32] [33] [34] [35] [36] [37] [38] [39] [40] [41] [42] [43] [44] [45] [46] [47] [48] [49] [50] [51] [52] [53] [54] [55] [56] [57] [58] [59] [60] [61] [62] [63] [64] [65] [66] [67] [68] [69] [70] [71] [72] [73] [74] [75] [76] [77] [next]
2850.00
2569.00

Bogner Uberschall 120W El34 Tube Guitar Amp Head Comet Black
"Uberschall is the German word for ""super sonic, and Bogner designed the 120W all-tube Uberschall guitar head primarily for extreme, heavy and aggressive styles of music. Detuned or baritone guitars crave this amp. The Uberschall features a high-headroom

MORE...


1374.99
1099.99

Engl Metalmaster 20W 1X10 Tube Guitar Combo Amp With Reverb
"The Engl MetalMaster 20 combo offers 20W of tube-flavored brutality built specifically for the heavy riffing and shredding solos that the metal gods demand. Featuring two channels (clean and lead), a switchable FX loop, built-in reverb, a mid-scoop switc

MORE...


349.99
349.99

Fender Bassbreaker 140W 2X12 Guitar Speaker Cabinet
"Bassbreaker series guitar amplifiers continue Fender's storied lineage with a kind of ""parallel evolution"" that evokes the dawn of hard rock. Bassbreaker takes the original Bassman design and breaks away with features including dark gray lacquered twee

MORE...


1999.99
1999.99

Friedman Runt-50 50W 1X12 Tube Guitar Combo
"The Runt-50 is a versatile 50-watt 1x12 combo that delivers Friedman's legendary tone from a versatile 2 channel amp. The Runt-50 power section is driven by two EL34s and the preamp features four 12AX7s. The American inspired clean channel features volum

MORE...


699.99
499.94

Peavey 212-6 50W 2X12 Guitar Speaker Cabinet
"This Peavey 212-6 50W 2x12 guitar speaker cab features Peavey's top build quality and easy portability coupled with a pair of awesome Celestion Greenback 25 speakers. It also offers two inputs for use as a stereo or mono cab, plus feet on the short side

MORE...


879.00
699.00

Hughes & Kettner Tubemeister 20 Deluxe Head Black
"TubeMeister Deluxe 20 takes the best-selling Meister lunchbox amp format to a whole new level, with boutique tube tones inspired by the most-loved channels of Hughes & Kettners award-winning TriAmp Mark 3 flagship and a bunch of killer new features t

MORE...


1240.00
899.99

Marshall 2536 140W 2X12 Silver Jubilee Guitar Amplifier Cabinet
"The JCM25/50 Silver Jubilee Series was produced in 1987 to celebrate 25 years of Marshall Amplification and 50 years of Jim Marshall being in the music business. The 2555 model was reissued in 2015 as the 2555X.Inspired by this acclaimed s

MORE...


599.00
499.99

Boss Katana Ktn-100 100W 2X12 Guitar Combo Amplifier Black
"Katanathe traditional sword carried by the historic samurai of Japanis a symbol of honor, precision, and artistry in Japanese culture. Adopting the majestic swords name with pride, the Katana series presents guitar amplifiers with smooth, cutting tones h

MORE...


500.00
399.99

Marshall Code 100W Guitar Amp Head Black
"The Marshall CODE 100W head combines the Marshall legacy with state-of-the-art technology, culminating in a potent amp that taps into all the tones you crave.The range offers a choice of digital amp models, power amps, cabinet simulations, FX and more al

MORE...


1699.99
1699.99

Morgan Amplification 20W 1X12 Combo British Style 2Xel-84 With Power Scaling - G12h-75 Creamback Twilight Finish
Save BIG when you buy today!

MORE...


300.00
249.99

Jet City Amplification Jetstream Iso U Guitar Speaker Cabinet
"This version of the JetStream ISO ii does NOT include the speaker. The JetStream ISO ii is a great solution for a variety of applications. Use your tube amp head at high volumes in a home recording environment, or manage your stage volume and feed the ma

MORE...


1499.00
1499.00

Friedman 2X12 And 2X15 Closed-Back Guitar Amplifier Cabinet
"The Friedman 412/15 Checked is a monster cabinet loaded with two 12-in. Celestion G12H 30 Anniversary and two 15-in. Celestion Full-Back speakers. This closed-back speaker cabinet which utilizes tongue and groove Baltic birch construction to deliver the

MORE...


162.99
124.99

Blackstar Lt-Echo 15 15W 2X3 Guitar Combo Amplifier
"The Blackstar LT-ECHO 15 15W 2x3 combo is a two-channel practice amp targeted at guitarists who are just starting out, but want great tone. With simple controls, built-in digital delay, a headphone output for silent practice, an aux. input for music play

MORE...


3800.00
2699.99

Marshall Astoria Ast1h Classic Model 30W Hand-Wired Tube Guitar Amp Head
"The Marshall Astoria Classic 30W tube head is a single-channel amplifier that will appeal to purists who want loud, clean valve tone, and to boutique pedal enthusiasts who will find it the perfect pure-tube foundation for their sound.The amp also feature

MORE...


1333.32
999.99

Evh 5150Iiis El34 412St 100W 4X12 Guitar Speaker Cabinet
"The 5150IIIS EL34 is complimented by the 5150IIIS EL34 412ST cabinet. This 100 watt, 16 ohm matching black with gold trim straight-front 412 cabinet features rock solid birch construction, Signature Celestion G12EVH speakers, EVH casters and recessed met

MORE...


[back] [1] [2] [3] [4] [5] [6] [7] [8] [9] [10] [11] [12] [13] [14] [15] [16] [17] [18] [19] [20] [21] [22] [23] [24] [25] 26 [27] [28] [29] [30] [31] [32] [33] [34] [35] [36] [37] [38] [39] [40] [41] [42] [43] [44] [45] [46] [47] [48] [49] [50] [51] [52] [53] [54] [55] [56] [57] [58] [59] [60] [61] [62] [63] [64] [65] [66] [67] [68] [69] [70] [71] [72] [73] [74] [75] [76] [77] [next]

Only $14.49
CLICK HERE


---

Only $12.99
CLICK HERE


---

Only $84.99
CLICK HERE
---
999.00
699.99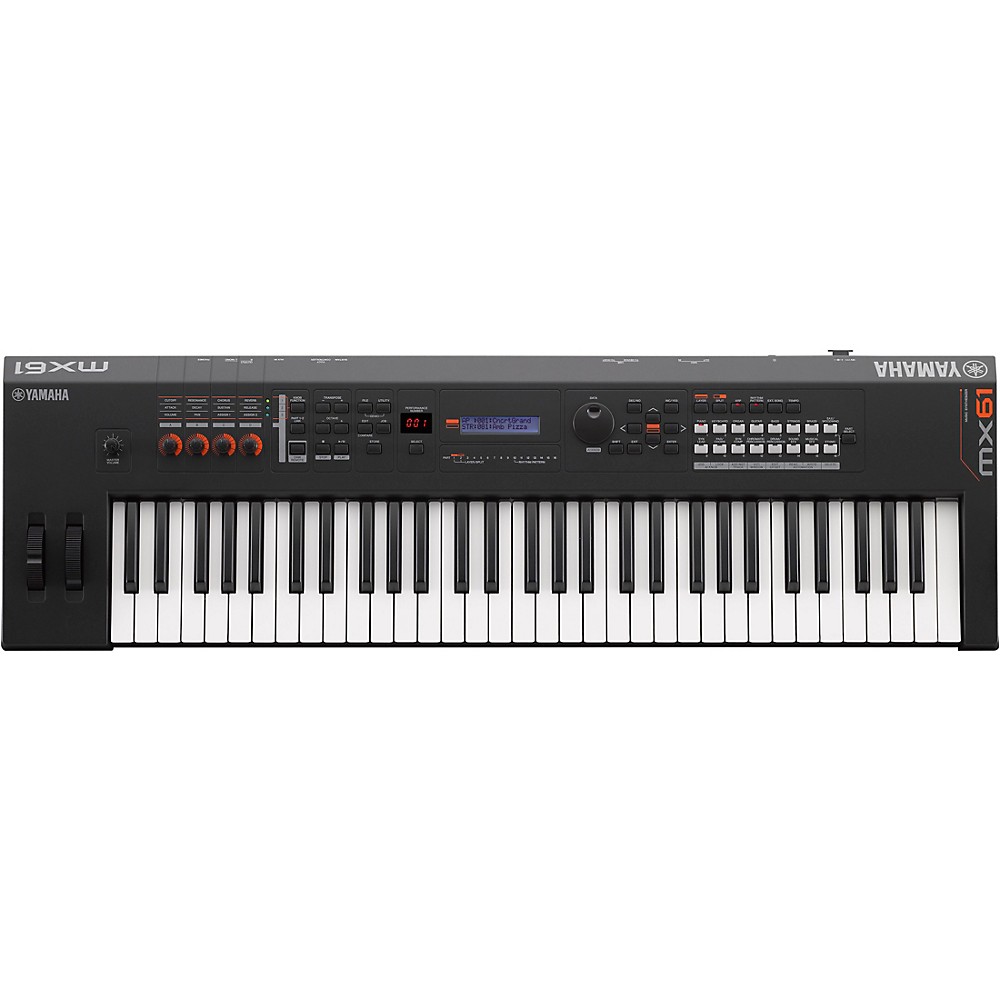 Yamaha Mx61 61 Key Music Production Synthesizer Black
"The MX v2 is a compact, lightweight Music Synthesizer with over 1000 Motif Voices plus deep computer and iOS integration. MX v2 adds a Class Compliant USB audio and MIDI interface and unlocks the new FM Essential iOS synth app. Available with 49 or 61 to

More Synthesizers And Workstations
---
999.99
499.99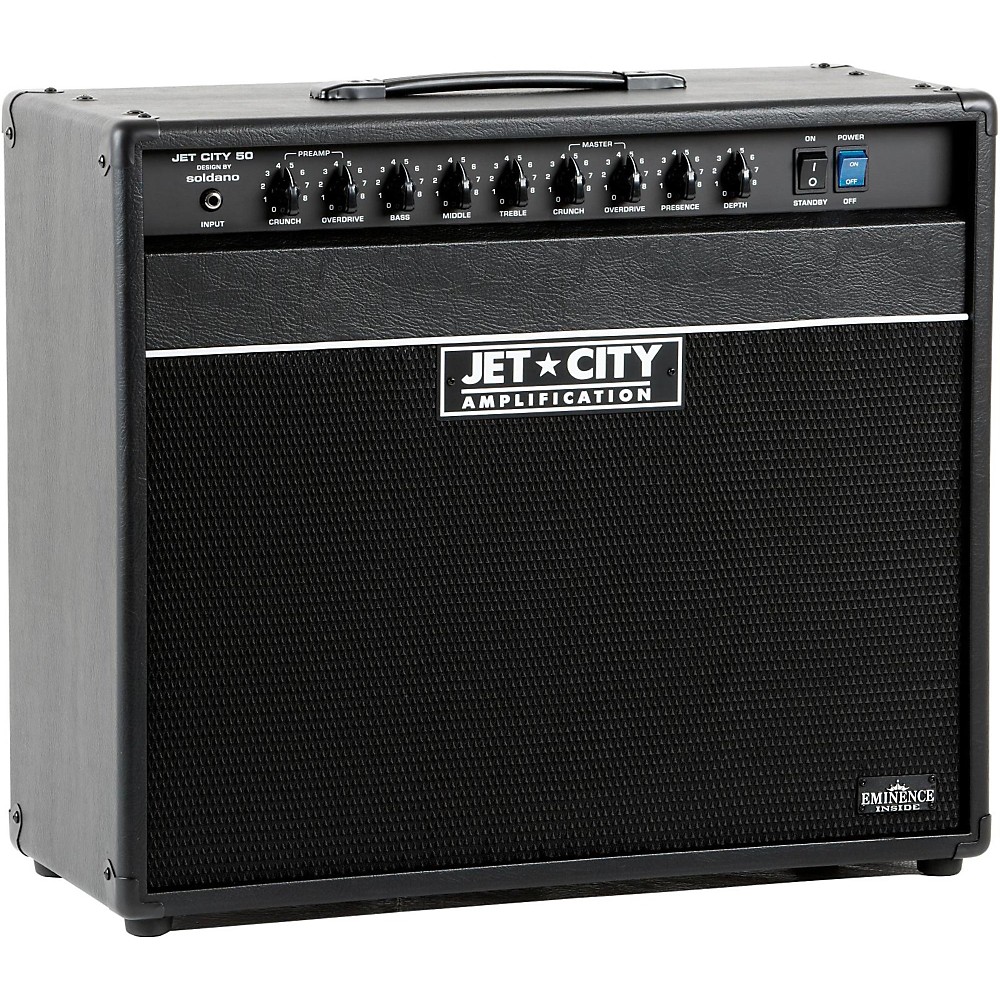 Jet City Amplification Jca5012c 50W 1X12 Tube Guitar Combo Amp Black/Blue
"50 watts from a pair of 6L6 power tubes and all the features of the JCA100H make the JCA50H Tube Guitar Combo Amp ideal for gigging musicians who need plenty of stage volume with some nice power amp distortion. The Normal channel can range from clean ton

More Guitar Amplifiers
---