Friday, October 19th 2018.
Guitar Amps and Amplifiers
Guitar amps by the biggest brand name manufacturers in the music industry. Our lineup includes bass amps, acoustic guitar amps as well as electric guitar amps all for the best prices on the net. Famous names like Fender, Gibson, Peavey, Crate, Marshall, Behringer, Line 6 and others
[back] [1] [2] [3] [4] [5] [6] [7] [8] [9] [10] [11] [12] [13] [14] [15] [16] [17] [18] [19] [20] [21] [22] [23] [24] [25] [26] [27] 28 [29] [30] [31] [32] [33] [34] [35] [36] [37] [38] [39] [40] [41] [42] [43] [44] [45] [46] [47] [48] [49] [50] [51] [52] [53] [54] [55] [56] [57] [58] [59] [60] [61] [62] [63] [64] [65] [66] [67] [68] [69] [70] [71] [72] [73] [74] [75] [76] [77] [next]
1199.99
899.99

Vox Ac30ch Limited 30W Tube Guitar Head White Bronco
"The AC30 Custom carries on the tradition of the legendary amplifier that first made its debut in the '60s. Though often imitated, the tonal character of a genuine VOX AC30 is unlike that of any other amplifier. A great addition to any amp collection, the

MORE...


1499.00
1099.00

Orange Amplifiers Rocker 32 30W 2X10 Tube Guitar Combo Amplifier Orange
"Many of todays guitarists are looking for the best partner for their pedalboard but ultimately end up with an amp thats lifeless and lacking in character. With the Rocker 32 however, weve nailed the perfect pedal amp. What makes the Rocker 32 so special?

MORE...


1089.00
799.00

Orange Amplifiers Rocker 15 15W 1X10 Tube Guitar Combo Amplifier Black
"Capable of 0.5, 1, 7 or 15 Watts of output, the Orange Rocker 15 is an extremely portable combo that moves seamlessly from the home, to the studio, to the stage. Finally, a small, two-channel, bedroom-friendly all-tube amp that you can legitimately gig.W

MORE...


649.00
499.99

Boss Acoustic Singer Live 60W 1X6.5 Acoustic Guitar Amplifier
"The ACS Live takes the acoustic stage amp to new levels of sound quality and creative versatility. Incorporating BOSSs latest advancements in amplifier research, this compact powerhouse produces rich, vibrant sound with unmatched punch and clarity. Indep

MORE...


599.00
599.00

Friedman Runt 1X12 65W 1X12 Ported Closed-Back Guitar Cabinet With Celestion G12m Creamback
"The Friedman Runt 1x12 is an closed back, front ported extension cabinet which utilizes tongue and groove Baltic Birch construction to deliver the bass, mid response and great sound you would expect from a Friedman 1x12 cab.At the heart of the Friedman R

MORE...


799.99
599.99

Vox Ac15ch Limited 15W Tube Guitar Amplifier Head White Bronco
"Continuing the tradition that began in 1958, the quintessential AC15 Custom amplifier is now available as a head! Now available in White Bronco for a limited time only!The AC15CH utilizes 12AX7 tubes in the preamp and EL84 tubes in the power amp. The Nor

MORE...


899.00
899.00

Friedman Runt 2X12 Ext 120W 2X12 Ported Closed Back Guitar Cabinet With Celestion Vintage 30S
"The Runt 2x12 EXT is a rear-ported 2x12, closed-back extension cabinet. It utilizes tongue and groove Baltic birch construction to deliver the bass, mid response and great sound you would expect from a Friedman cab. What you wouldnt expect is how huge th

MORE...


122.99
94.99

Blackstar Fly 3 Bluetooth 3W 1X3 Mini Guitar Combo Amp
"The FLY 3 Bluetooth mini amp retains all the great tone, flexibility of control and features of the original, but the addition of Bluetooth makes it the perfect take anywhere practice amp and MP3 speaker. The deluxe quality feel of these new amps is enha

MORE...


2150.00
1599.00

Supro 1675Rt Rhythm Master 35/45/60W 1X15 Tube Guitar Combo Amp
"For those players who love the huge, bold sound of the 115 Thunderbolt amp, but need a lush, all-tube reverb to fill out their sound, Supro presents the 1675RT Rhythm Master amplifier. Rooted in Supro tradition, this vintage-inspired model is loaded with

MORE...


429.00
349.99

Boss Katana Ktn-Head 100W Guitar Amplifier Head Black
"Katanathe traditional sword carried by the historic samurai of Japanis a symbol of honor, precision, and artistry in Japanese culture. Adopting the majestic swords name with pride, the Katana series presents guitar amplifiers with smooth, cutting tones h

MORE...


1499.00
1299.00

Aer Compact 60 Tommy Emmanuel 60W 1X8 Acoustic Combo
"Tommy Emmanuel is one of the most influential guitar players of our time. For over a decade, he has relied on AER amplifiers to deliver his music to millions. To acknowledge that commitment, AER introduces the Compact-TE Tommy Emmanuel signature amplifie

MORE...


1199.00
1199.00

Diezel Diezel 412-Fv 240W 4X12 Front-Loaded Guitar Amplifier Cabinet Black
"The Diezel-412FV is a front loaded 4x12 cabinet loaded with four Vintage 30 Celestion speakers. This cabinet is constructed of reinforced African Okoume which delivers a tighter and more focused sound, adds overtones to the frequency range and is ideally

MORE...


220.00
169.99

Radial Engineering Shotgun 4 Channel Amp Driver
"The Shotgun is a compact guitar-level signal buffer designed to drive up to four amplifiers simultaneously and fit nicely on any pedalboard. It features two inputs with a switching jack on input-2 that - when connected - changes the architecture from a 1

MORE...


1295.00
1079.00

Godin Acoustic Solutions Asg150 1X8 150W Acoustic Guitar Combo Amp Wood Finish
"Made in Italy, the Godin Acoustic Solutions amplifiers deliver exceptional amplified acoustic sound and clarity.This compact amplification system is equipped with an onboard mixer - ideal for many different styles of music and performance. The flexible m

MORE...


58.99
44.99

Vox Amplug 2 Lead
"With a drastically improved analog circuit, the VOX amPlug G2 Lead features a searing, high-gain lead tone that's perfect for solos. It also provides three distinct voices for a wide range of rich lead tones and features nine selectable effects with thre

MORE...


[back] [1] [2] [3] [4] [5] [6] [7] [8] [9] [10] [11] [12] [13] [14] [15] [16] [17] [18] [19] [20] [21] [22] [23] [24] [25] [26] [27] 28 [29] [30] [31] [32] [33] [34] [35] [36] [37] [38] [39] [40] [41] [42] [43] [44] [45] [46] [47] [48] [49] [50] [51] [52] [53] [54] [55] [56] [57] [58] [59] [60] [61] [62] [63] [64] [65] [66] [67] [68] [69] [70] [71] [72] [73] [74] [75] [76] [77] [next]

Only $14.49
CLICK HERE


---

Only $12.99
CLICK HERE


---

Only $84.99
CLICK HERE
---
4650.00
3799.99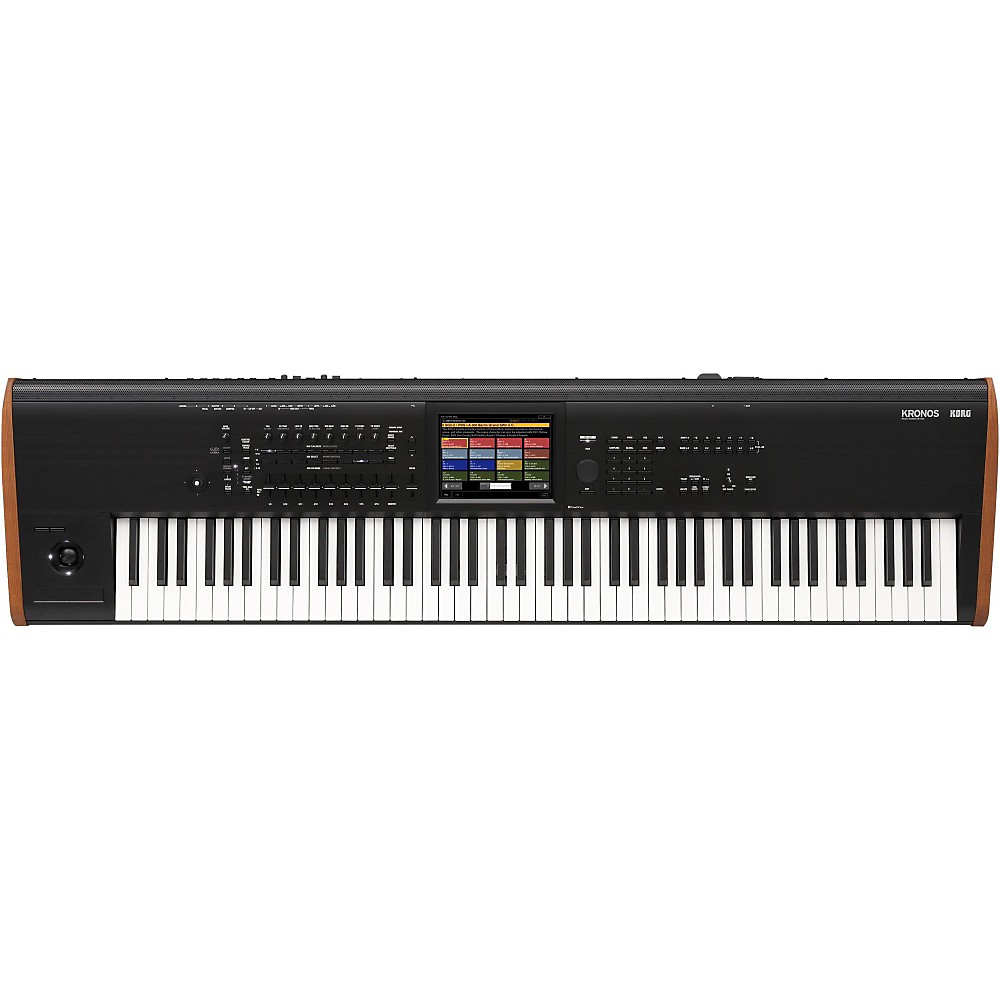 Korg New Kronos 88-Key Music Workstation
"The Korg Kronos is the flagship keyboard of Korg's synthesizer line. It is available in three configurations, each with the same phenomenal performance, production and synthesis capacity. The only difference between the three models is the key bed. This

More Synthesizers And Workstations
---
1599.00
1599.00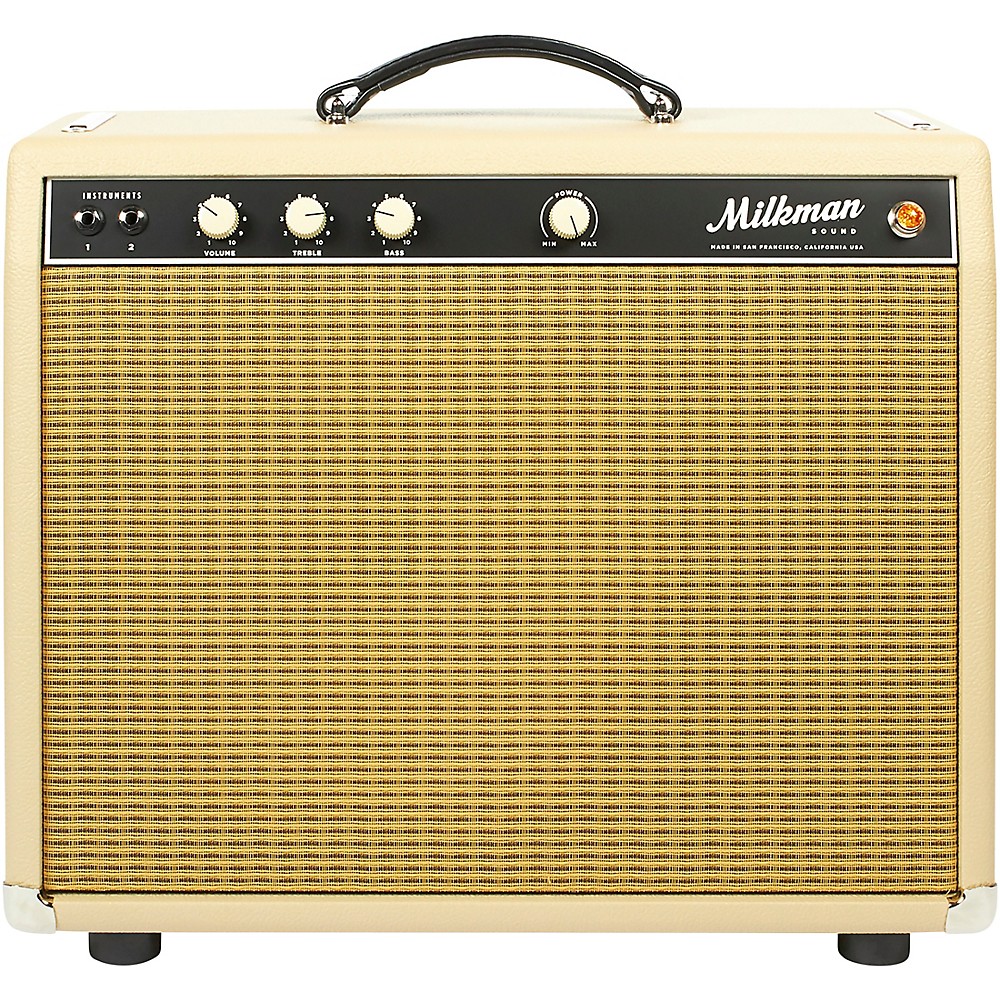 Milkman Sound One Watt Plus 10W 1X12 Tube Guitar Combo Amp Vanilla 12 Jupiter Ceramic
"The Milkman One Watt Plus amplifier adds more to the popular One Watt model. More Power: The One Watt Plus has a pair of 6V6 tubes running in parallel for 10 watts of clean power, and 18 watts of harmonically rich overdriven power. Onboard power scaling

More Guitar Amplifiers
---