Friday, October 19th 2018.
Guitar Amps and Amplifiers
Guitar amps by the biggest brand name manufacturers in the music industry. Our lineup includes bass amps, acoustic guitar amps as well as electric guitar amps all for the best prices on the net. Famous names like Fender, Gibson, Peavey, Crate, Marshall, Behringer, Line 6 and others
[back] [1] [2] [3] [4] [5] [6] [7] [8] [9] [10] [11] [12] [13] [14] [15] [16] [17] [18] [19] [20] [21] [22] [23] [24] [25] [26] [27] [28] [29] 30 [31] [32] [33] [34] [35] [36] [37] [38] [39] [40] [41] [42] [43] [44] [45] [46] [47] [48] [49] [50] [51] [52] [53] [54] [55] [56] [57] [58] [59] [60] [61] [62] [63] [64] [65] [66] [67] [68] [69] [70] [71] [72] [73] [74] [75] [76] [77] [next]
1795.00
1795.00

65Amps The Ventura 112 1X12 20W Tube Guitar Combo
"The Ventura, part of 65amps ""Working Pro"" Red Line, is a response to the over-saturation of ""Lunch Box"" type amps in the market that are lacking in quality for professional players. The Ventura illustrates that a compact, portable amp can be combined

MORE...


599.99
399.99

Blackstar Id150h 150W Digital Guitar Amplifier Head
"The ID150H is a 150 Watt programmable amplifier head. The controls allow you to design your own sound, store it and know that the amp will excel in a live environment. By using the Voice control, ISF and the always on True Valve Power, this amplifier all

MORE...


137.60
99.99

Boss Ad-2 Acoustic Preamp Pedal
"The tone of an acoustic guitar is created by the complex interaction of sounds from its body, top, strings, and other elements. And as you play with varying techniques, dynamics, and more, this interaction constantly evolves to create the rich, woody sou

MORE...


549.99
549.99

Morgan Amplification 1X12 Guitar Speaker Cabinet
"The Morgan 1x12 CAB is a 1x12, open-back extension cabinet. It utilizes tongue-and-groove Baltic Birch construction to deliver the bass, mid response and great sound you would expect from a Morgan cab. It is a fixed baffle design just like you would find

MORE...


899.02
899.00

Prs Sonzera 50 50W 1X12 Tube Guitar Combo Amplifier Black
"The Sonzera 50 is a 50-watt amplifier with two independently controlled, footswitchable channels designed for maximum versatility and in the spirit of vintage amps that allowed you to control your tone instead of the amp being in control.The clean channe

MORE...


999.02
999.00

Positive Grid Bias Processor Head Amp Match Guitar And Bass Amplifier Head Black
"NEXT LEVEL AMP TONEBIAS Head is a guitar and bass amplifier that accurately captures any amp tone in the world, including the cab and even mic position. With the included BIAS Amp Pro software, you can share and download thousands of amp match models and

MORE...


1419.98
1049.98

Vox 15W Custom Tube Guitar Amp Head With 2X12 Cabinet
Save BIG when you buy today!

MORE...


1839.98
1349.98

Vox 30W Custom Tube Guitar Amp Head With 2X12 Cabinet
Save BIG when you buy today!

MORE...


2699.00
2449.00

Bad Cat Black Cat 15W Guitar Head With Reverb
"If you have ever wanted the amazing tone and feel of the Black Cat 30, only with a more manageable volume, look no further than the Black Cat 15. Just like the 30-watt older brother, the Black Cat 15 is dripping in three-dimensional cleans. Push up the g

MORE...


839.99
599.99

Bluguitar Fatcab 60W 1X12 Closed-Back Speaker Cabinet
"In their aim to build a 1x12 cab with the tonal response of a traditional 4x12, the designers at BluGuitar have developed the Fatcab 60W closed-back cab. It has proved its worth on small to mid-sized stages over the years, where its advantages really com

MORE...


1274.99
849.99

Randall Rd412-V30 Diavlo 4X12 Angled Guitar Cab Black
"The Randall RD412-V30 speaker cabinet features four of the legendary Celestion Vintage 30 12"" speakers, together rated at 260W, made to pair with the Diavlo series metal-geared heads and combos. While the ruggedly constructed cabinet box is square, the

MORE...


449.99
299.99

Bugera T50 Infinium 50W Tube Guitar Amplifier Head
"When you think of classic British rock, the sound is undeniable. Its the stuff dreams are made of, that sweet clean-crunch that spawned a generation of legendary players and the music that has stood the test of time. We packed all that iconic tone, and a

MORE...


1099.98
899.98

Peavey 6505 Mh Micro 20W Tube Guitar Amp Head With 212-6 50W 2X12 Cabinet
"6505 MH Micro 20W Tube HeadPart of Peavey's celebrated 6505 Series, the all-tube 6505 MH 20W authentically produces the legendary tones of the Peavey 6505 in a small, portable package. The 6505 MH has two 12AX7- and EL84-driven channels that follow the s

MORE...


5990.02
5990.00

Prs John Mayer J-Mod 100-Watt Head In Stealth Tube Amplifier Black
"The John Mayer J-MOD 100 amplifier was intimately designed by Paul Reed Smith, Doug Sewell, and John Mayer to not only handle Mayers live work with Dead & Company, but to also move seamlessly into recording and performing Mayers solo work. With a tho

MORE...


286.99
199.99

Vox Mv50 50W Clean Guitar Amp Head
"Designed with an emphasis on analog, VOXs MV50 combines classic amplifier design with new and innovative production techniques to produce a miniature amplifier with truly monstrous sound. Boasting an incredible 50 watts of power, this one-pound package s

MORE...


[back] [1] [2] [3] [4] [5] [6] [7] [8] [9] [10] [11] [12] [13] [14] [15] [16] [17] [18] [19] [20] [21] [22] [23] [24] [25] [26] [27] [28] [29] 30 [31] [32] [33] [34] [35] [36] [37] [38] [39] [40] [41] [42] [43] [44] [45] [46] [47] [48] [49] [50] [51] [52] [53] [54] [55] [56] [57] [58] [59] [60] [61] [62] [63] [64] [65] [66] [67] [68] [69] [70] [71] [72] [73] [74] [75] [76] [77] [next]

Only $14.49
CLICK HERE


---

Only $12.99
CLICK HERE


---

Only $84.99
CLICK HERE
---
4650.00
3799.99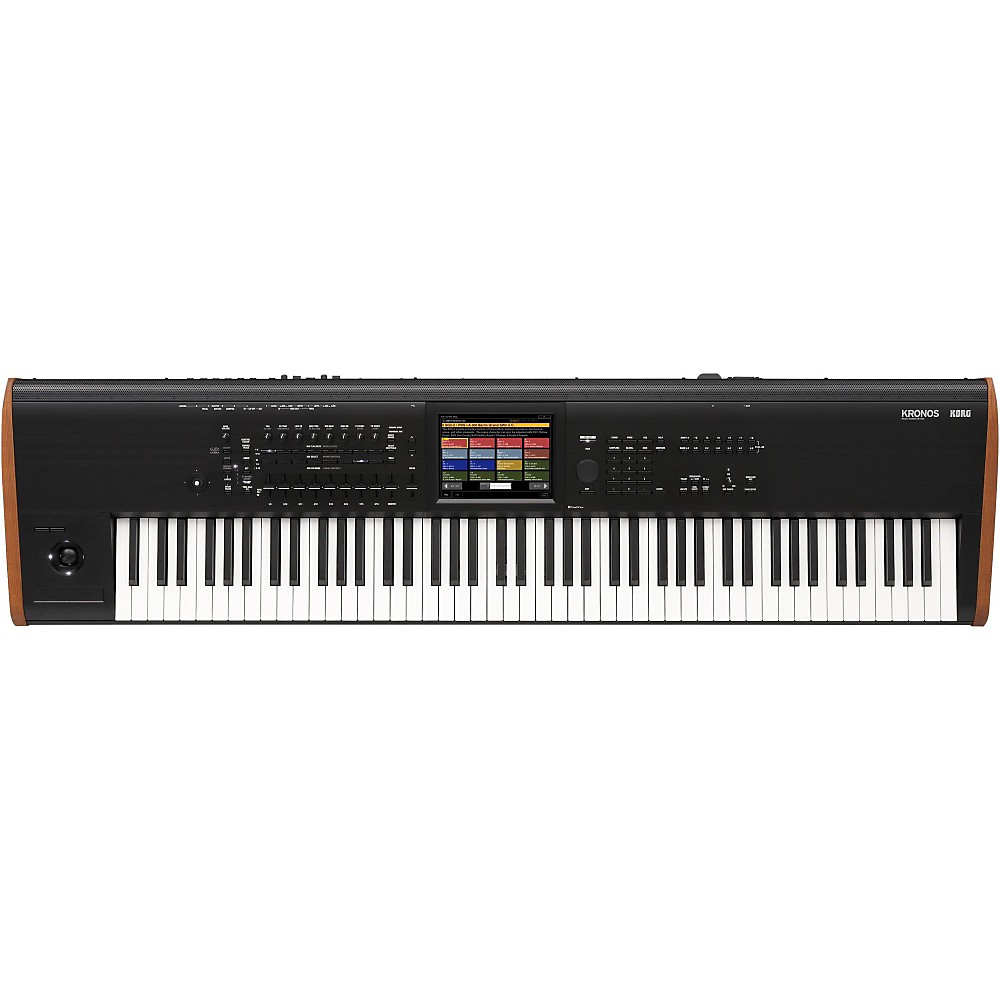 Korg New Kronos 88-Key Music Workstation
"The Korg Kronos is the flagship keyboard of Korg's synthesizer line. It is available in three configurations, each with the same phenomenal performance, production and synthesis capacity. The only difference between the three models is the key bed. This

More Synthesizers And Workstations
---
1599.00
1599.00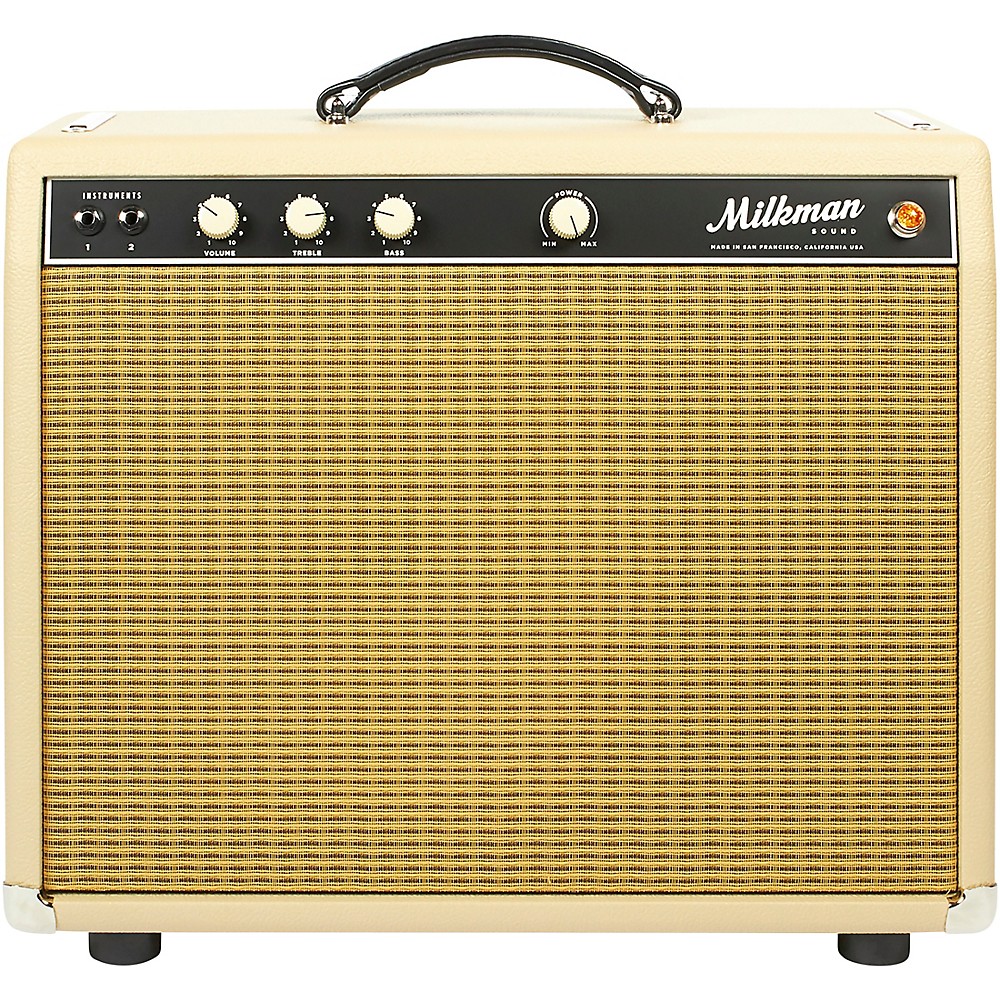 Milkman Sound One Watt Plus 10W 1X12 Tube Guitar Combo Amp Vanilla 12 Jupiter Ceramic
"The Milkman One Watt Plus amplifier adds more to the popular One Watt model. More Power: The One Watt Plus has a pair of 6V6 tubes running in parallel for 10 watts of clean power, and 18 watts of harmonically rich overdriven power. Onboard power scaling

More Guitar Amplifiers
---