Friday, October 19th 2018.
Guitar Amps and Amplifiers
Guitar amps by the biggest brand name manufacturers in the music industry. Our lineup includes bass amps, acoustic guitar amps as well as electric guitar amps all for the best prices on the net. Famous names like Fender, Gibson, Peavey, Crate, Marshall, Behringer, Line 6 and others
[back] [1] [2] [3] [4] [5] [6] [7] [8] [9] [10] [11] [12] [13] [14] [15] [16] [17] [18] [19] [20] [21] [22] [23] [24] [25] [26] [27] [28] [29] [30] [31] [32] 33 [34] [35] [36] [37] [38] [39] [40] [41] [42] [43] [44] [45] [46] [47] [48] [49] [50] [51] [52] [53] [54] [55] [56] [57] [58] [59] [60] [61] [62] [63] [64] [65] [66] [67] [68] [69] [70] [71] [72] [73] [74] [75] [76] [77] [next]
1624.99
1299.99

Engl Rockmaster 40 E312 40W Tube Guitar Combo Amp
"Expect nothing less than true versatility and pure tube tones in conjunction with modern features for recording and stage purposes. Make your choice and dedicate your amp to your style. Experience all the facets of sounds at your fingertips. The Eng

MORE...


419.99
299.99

Vox Adio Air Gt 50W 2X3 Bluetooth Modeling Guitar Combo Amplifier
"The VOX Adio Air GT is the ultimate practice, recording, and performing solution for the modern guitarist. With a full complement of impressive amp models and expertly voiced effects, the Adio Air GT is capable of reproducing all of your favorite guitar

MORE...


934.00
699.99

Acus Sound Engineering One For Strings 5 50W 1X5 Acoustic Guitar Combo Amp Wood
"Acus Sound Engineering developed the One for Strings range to amplify the sound level of all acoustic instruments (notably acoustic and classical guitars) without altering their natural tone or resonance. One for Strings amps are designed in minimalist s

MORE...


700.00
549.00

Quilter Labs Overdrive 200 200W Guitar Amp Head
"The Quilter Overdrive 200 is inspired by legendary and almost unobtainable amplifiers, bringing an iconic overdrive sound within reach of the average musician. The dynamic 200 watt Quilter Tone Block power section is combined with a traditional Tone Stac

MORE...


900.00
699.00

Quilter Labs Mach2-Head Micropro Guitar Amplifier Head
"The Quilter Mach2-HEAD MicroPro Guitar Amplifier Head is not just a game changer. It is the game changer. Pat Quilter spent hours analyzing what makes some of the greatest vintage amps so great. Then he developed analog technology that re-creates these v

MORE...


4295.00
4295.00

Fuchs Ods-Ii Custom 25/50 50W Tube Guitar Amp Head
"The ODS represents Andy Fuchs goal to take over 15 years of design evolution and customer feedback on the original Overdrive Supreme platform into the next millennium.The ODS-II captures all the tones that made the original Fuchs ODS amps legendary, but

MORE...


4595.00
4595.00

Fuchs Ods-Ii Custom 25/50 112 50W 1X12 Tube Guitar Combo Amp
"The ODS represents Andy Fuchs goal to take over 15 years of design evolution and customer feedback on the original Overdrive Supreme platform into the next millennium.The Fuchs ODS-II 50W 1x12 tube combo captures all the tones that made the original Fuch

MORE...


1724.99
1379.99

Engl E412ae Pro Artist Edition 240W 4X12 Neo Creamback Slanted Speaker Cabinet
The ENGL E412AE Pro Artist Edition 240W 4x12 guitar speaker cab is loaded with a quartet of Celestion Neo Creamback speakers. The slant design and closed-back construction provides maximum projection of the optional mono or stereo delivery. And the constr

MORE...


2995.00
2995.00

Fuchs Ods Classic 50W 1X12 Tube Guitar Combo Amp
"The original Overdrive Supreme (also known as the ODS) became an iconic amp over its near 17-year lifespan. When first introduced, it brought the previous unobtainable legendary D-style tones to a greater audience while adding features like a killer reve

MORE...


1199.99
849.99

Dv Mark Ac101 150W 1X10 Compact Acoustic Guitar Combo Amp Black
"The DV AC101 is a compact, powerful combo designed for all acoustic instruments including acoustic guitar, classical guitar, archtop guitar, acoustic bass, mandolin, violin, cello, banjo, etc. The two channels (one of which accepts a mic input) allow to

MORE...


1529.00
1199.00

Hughes & Kettner Era 1 250W 1X8 Acoustic Combo Amp Wood
"Developed with renowned designer Michael Eisenmann, the Hughes & Kettner era 1 250W 1x8 acoustic combo amp gives you richly detailed definition for peerless authenticity and tonal brilliance, plus a bunch of remarkably innovative and intuitive featur

MORE...


99.99
69.99

Fluid Audio Strum Buddy Battery-Powered Guitar Combo Amp Black
"You may know Fluid Audio from the great near-field studio monitor speakers it produces.The company considers this mini guitar combo amplifier just like its monitors: A great sounding reference for the music youre creating.The Strum Buddy was born out of

MORE...


1629.00
1299.00

Universal Audio Ox Amp Top Box Reactive Load Box
"The Universal Audio OX Amp Top Box is a premium reactive load box, allowing guitarists to play and record their tube amp in its ideal sweet spotsfrom the edge-of-breakup to fully crankedat any volume level, and with instant album-quality mic, room, and s

MORE...


5699.99
3999.99

Vox Limited Edition 60Th Anniversary Ac30hw60 30W Hand-Wired Tube Guitar Amp
"To commemorate the 60th anniversary of VOX Amplification, the company is unveiling a special edition of the legendary AC30. Engineered and built from the ground-up entirely in the United Kingdom, these amplifiers are completely hand-wired using only the

MORE...


699.00
699.00

Dv Mark Evo 1 250W Guitar Amplifier Head
"There are many amps that have cool tones, but one of the biggest problem in the sea of choices is they deliver their tone in one unique way, and it is not always the right sound for each unique performance. Now, the ideal amp does exist: the DV Mark EVO

MORE...


[back] [1] [2] [3] [4] [5] [6] [7] [8] [9] [10] [11] [12] [13] [14] [15] [16] [17] [18] [19] [20] [21] [22] [23] [24] [25] [26] [27] [28] [29] [30] [31] [32] 33 [34] [35] [36] [37] [38] [39] [40] [41] [42] [43] [44] [45] [46] [47] [48] [49] [50] [51] [52] [53] [54] [55] [56] [57] [58] [59] [60] [61] [62] [63] [64] [65] [66] [67] [68] [69] [70] [71] [72] [73] [74] [75] [76] [77] [next]

Only $14.49
CLICK HERE


---

Only $12.99
CLICK HERE


---

Only $84.99
CLICK HERE
---
4650.00
3799.99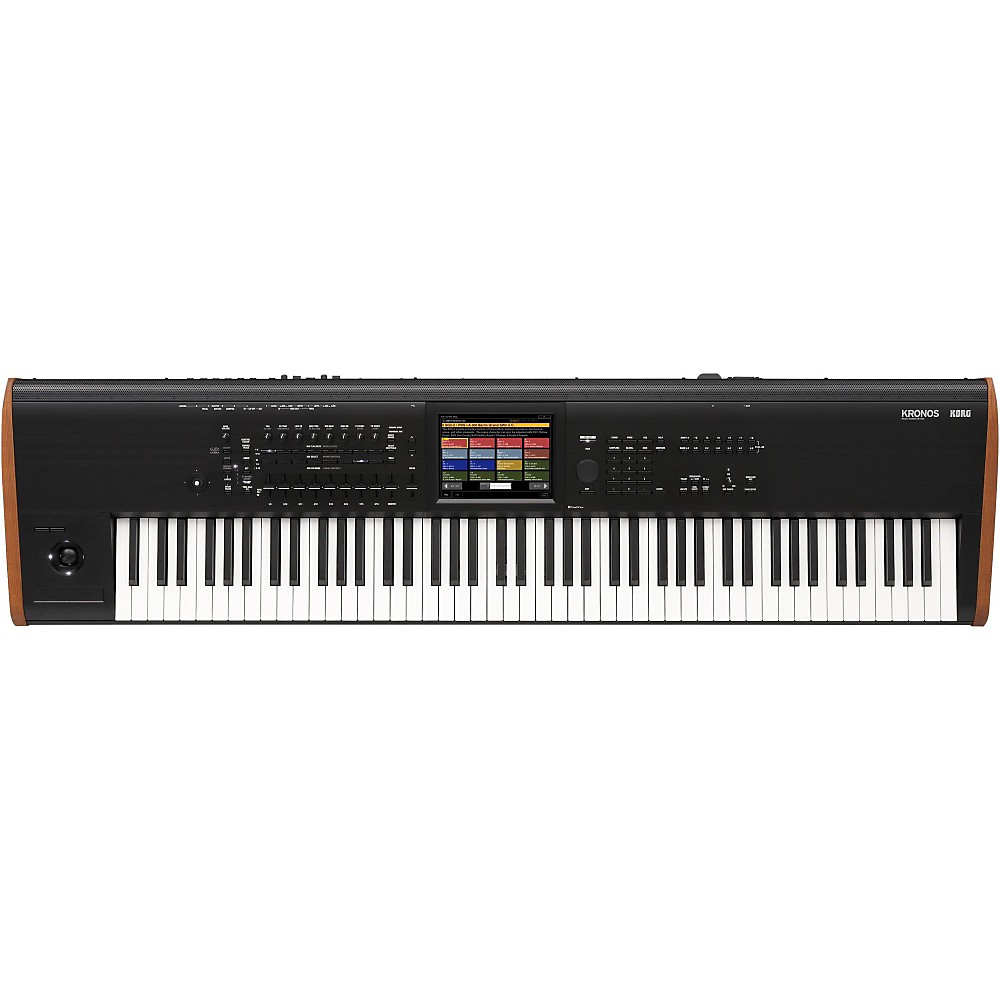 Korg New Kronos 88-Key Music Workstation
"The Korg Kronos is the flagship keyboard of Korg's synthesizer line. It is available in three configurations, each with the same phenomenal performance, production and synthesis capacity. The only difference between the three models is the key bed. This

More Synthesizers And Workstations
---
1599.00
1599.00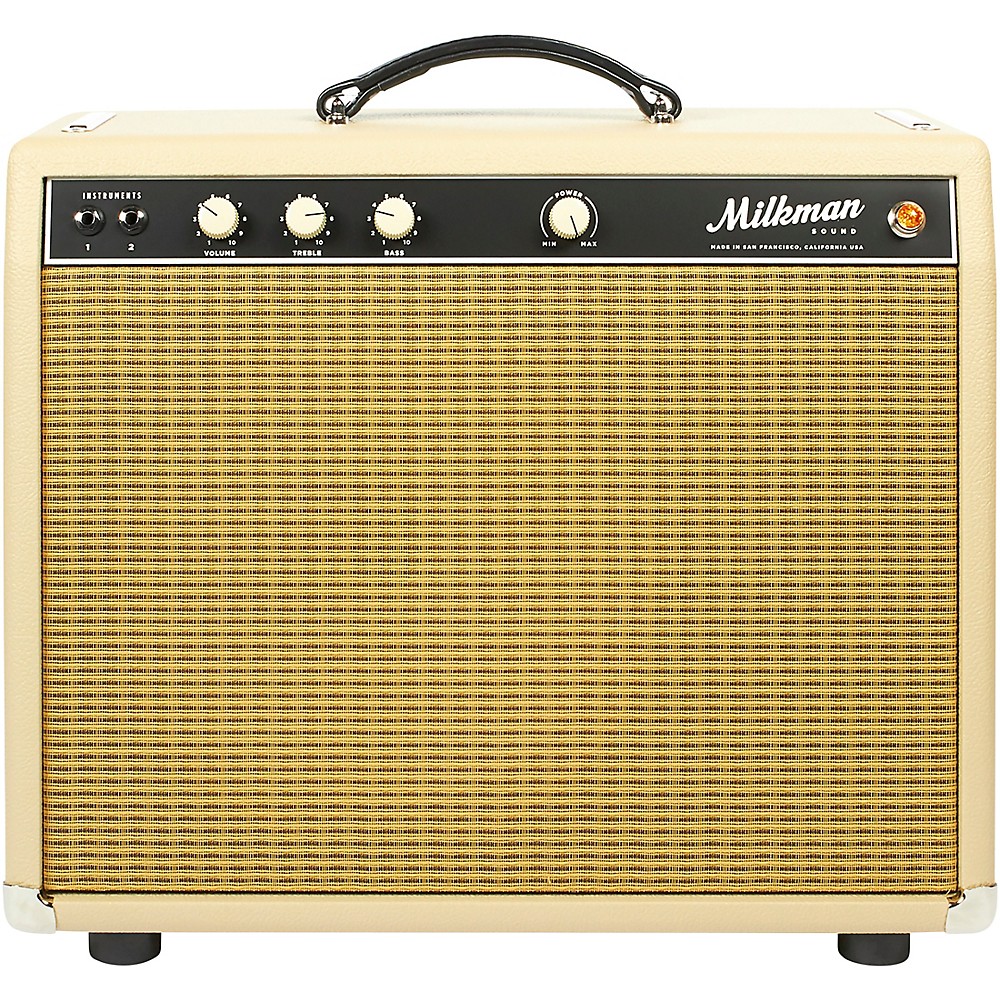 Milkman Sound One Watt Plus 10W 1X12 Tube Guitar Combo Amp Vanilla 12 Jupiter Ceramic
"The Milkman One Watt Plus amplifier adds more to the popular One Watt model. More Power: The One Watt Plus has a pair of 6V6 tubes running in parallel for 10 watts of clean power, and 18 watts of harmonically rich overdriven power. Onboard power scaling

More Guitar Amplifiers
---