Wednesday, October 17th 2018.
Guitar Amps and Amplifiers
Guitar amps by the biggest brand name manufacturers in the music industry. Our lineup includes bass amps, acoustic guitar amps as well as electric guitar amps all for the best prices on the net. Famous names like Fender, Gibson, Peavey, Crate, Marshall, Behringer, Line 6 and others
[back] [1] [2] [3] [4] [5] [6] [7] [8] [9] [10] [11] [12] [13] [14] [15] [16] [17] [18] [19] [20] [21] [22] [23] [24] [25] [26] [27] [28] [29] [30] [31] [32] [33] [34] [35] [36] 37 [38] [39] [40] [41] [42] [43] [44] [45] [46] [47] [48] [49] [50] [51] [52] [53] [54] [55] [56] [57] [58] [59] [60] [61] [62] [63] [64] [65] [66] [67] [68] [69] [70] [71] [72] [73] [74] [75] [76] [77] [next]
599.99
349.99

B-52 Lg-100A 100W Solid State Guitar Amp Head
"The roaring, solid-state B-52 LG-100A Head uses the latest in tube simulation technology for a pristine clean channel and a grinding distortion channel that sound and feel like the real deal. Overdrive channel has 2 gain settings, contour knob, gain swit

MORE...


2439.99
1949.99

Engl Retro 50 50W Tube Guitar Head Black
"The ENGL Retro Tube 50 E762 amp head journeys into vintage soundscapes. This head has two retro channels. Channel One gives you a warm, sparkling lean sound with harmonic crunch. Channel Two is an overdrive channel offering a variety of retro tones for a

MORE...


2268.00
1699.99

Acus Sound Engineering One For Strings Ad 350W 2X8 Acoustic Guitar Combo Amp Wood
"One For Strings amps are designed in minimalist style, with custom speakers, cabinets and highly reliable electronic components, all together capable of amplifying harmonics with natural tone. The Acus Sound One For Strings AD is the largest model in the

MORE...


1649.99
1199.99

Dv Mark Dv40 112 40W 1X12 Tube Guitar Combo Amp
"The DV Mark DV40 112 is a two-channel, 40W, all-tube combo with patent-pending Continuous Power Control, Accutronics reverb, and an EL34-equipped power section that delivers great clean tone on channel 1 and rich tube saturation from channel 2.Tonal opti

MORE...


2949.00
2649.00

Bad Cat Hot Cat 15 15W 1X12 Guitar Tube Combo Amp Black
"The Bad Cat Hot Cat 15 comes from the same lineage as the award winning Hot Cat 30. It features two channels running into a dual EL84 Class A power section. Channel one, the cleans are 3D lush and chime. When pushed the cleans are full and punch through

MORE...


2199.00
1699.00

Diamond Amplification Del Fuego Usa Custom Series 22W Tube Guitar Amp Head Black
"The Diamond Amplification Del Fuego is a 22W fire-breathing, compltely gigable, compact example of tone and touch sensitivity. The Del Fuego head is a quality handbuilt amp in the much sought after 60s British style. It delivers revered vintage-type dist

MORE...


1799.99
1499.89

Budda Twinmaster Handwired 15W 1X12 Tube Guitar Combo Amp Black
"Budda started a revolution in the amplifier world with their low wattage Twinmaster in 1995. 16 years later, the Twinmaster returns! Two inputs, normal and hi gain offer a multitude of gain characteristics covering the gamut of tone from super clean rhyt

MORE...


699.99
499.99

Blackstar Id Series 4X12 Straight Guitar Speaker Cabinet Black
"The ID:412 angled (SKU#H97568) and straight speaker cabinets compliment the ID Series brilliantly. With 4 x 12"" speakers, they produce a huge sound and have been voiced to work with the ID Series of amplifiers. It comes loaded with four Celestion driver

MORE...


4999.00
3999.00

Hughes & Kettner Triamp Mark 3 150W Tube Guitar Amp Head
"Hughes & Kettner's TriAmp Mark 3 delivers brutal tonal intensity, with more sheer energy bubbling under your fingertips than you've ever experienced before. This is what you get when 30 years of tube amp expertise combine with an absolute freedom of

MORE...


2299.99
2299.99

Morgan Amplification Abbey C 1X12 20W Tube Guitar Combo Amp
"The Morgan Abbey C 20W 1x12"" guitar combo is a classic Class A cathode biased EL84 amplifier in the style of the old British top boost design, and pushing all that sweet tone out of a single 12"" Celestion G12H75 speaker. The design has been updated to

MORE...


495.00
495.00

65Amps Whiskey 1X12 Guitar Cabinet
"The Whiskey 1x12"" cab has ""The Whiskey Finish"" with black and silver aesthetic but still fits the Lil Elvis, Tupelo and Ventura heads like a glove, and can be used as an extension for your amp of choice. This small 1x12"" has a deep body and will give

MORE...


849.99
849.99

Morgan Amplification 2X12 Guitar Speaker Cabinet
"The Morgan 2x12 EXT is a 2x12"", open-back extension cabinet. It utilizes tongue-and-groove Baltic Birch construction to deliver the bass, mid response and great sound you would expect from a Morgan cab. The cab is a fixed baffle 2x12, this is the same c

MORE...


1787.48
1099.99

Randall Scott Ian 4X12 Guitar Cab
"The Randall Scott Ian 4x12 cab is the perfect pairing for the Ultimate Nullifier head-but it also looks and sounds great with your head of choice. It features 100W of power handling through a quartet of Celestion Greenback speakers.Power handling: 100WSp

MORE...


2495.00
2495.00

65Amps Tupelo 20W 1X12 Tube Guitar Combo Amp Black
"The Tupelo is a breakthrough amplifier rooted in some lost early 60s designs from Britain's best designer. Adapted to a 6V6 power section, the Tupelo's unique circuitry creates a platform that reveals the true character of the 6V6 power tubes and takes t

MORE...


2549.99
2549.99

Morgan Amplification Sw22r 1X12 22W Tube Guitar Combo Amp With Spring Reverb
"The Morgan SW22R 22W 1x12"" tube guitar combo, with reverb, is wolf in sheep's clothing. This 6V6-driven amplifier was based around the super-clean platform originally found in a certain $40,000 amplifier. This amp produces a sweet, singing sustain, even

MORE...


[back] [1] [2] [3] [4] [5] [6] [7] [8] [9] [10] [11] [12] [13] [14] [15] [16] [17] [18] [19] [20] [21] [22] [23] [24] [25] [26] [27] [28] [29] [30] [31] [32] [33] [34] [35] [36] 37 [38] [39] [40] [41] [42] [43] [44] [45] [46] [47] [48] [49] [50] [51] [52] [53] [54] [55] [56] [57] [58] [59] [60] [61] [62] [63] [64] [65] [66] [67] [68] [69] [70] [71] [72] [73] [74] [75] [76] [77] [next]

Only $14.49
CLICK HERE


---

Only $12.99
CLICK HERE


---

Only $84.99
CLICK HERE
---
999.00
699.99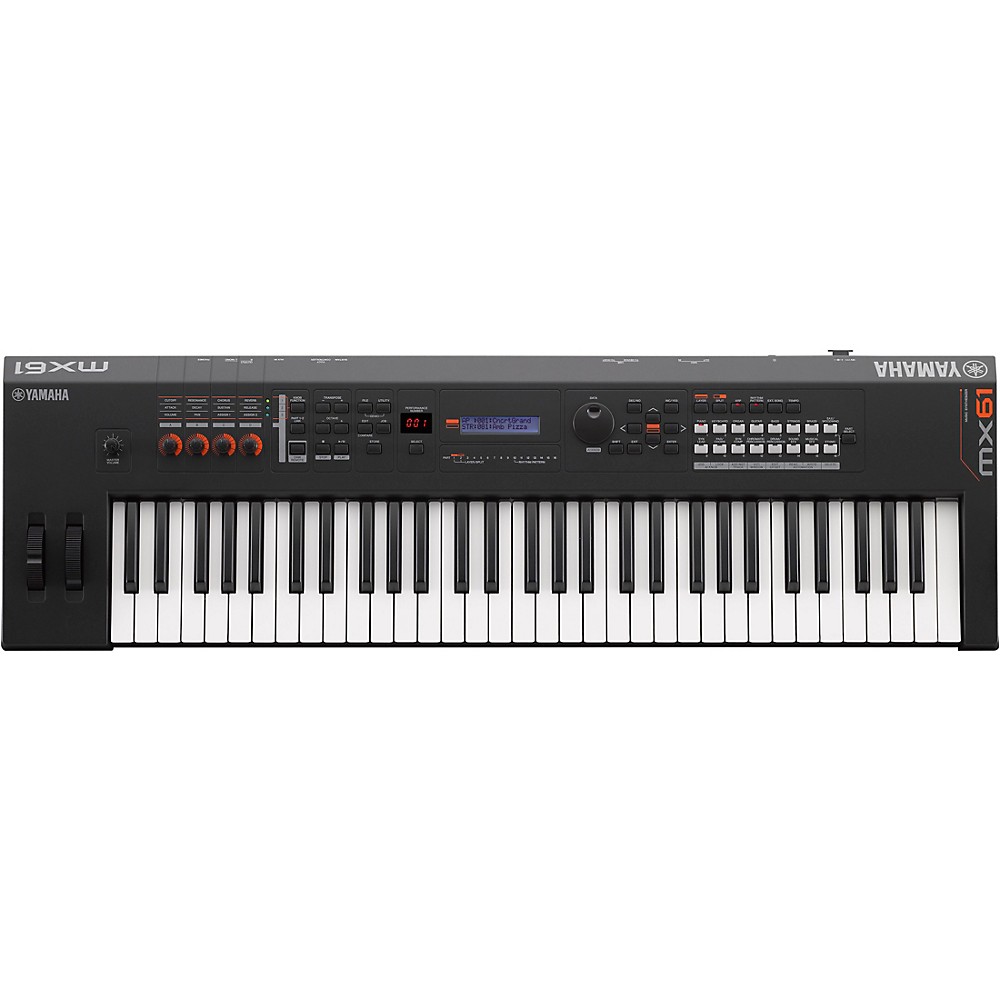 Yamaha Mx61 61 Key Music Production Synthesizer Black
"The MX v2 is a compact, lightweight Music Synthesizer with over 1000 Motif Voices plus deep computer and iOS integration. MX v2 adds a Class Compliant USB audio and MIDI interface and unlocks the new FM Essential iOS synth app. Available with 49 or 61 to

More Synthesizers And Workstations
---
999.99
499.99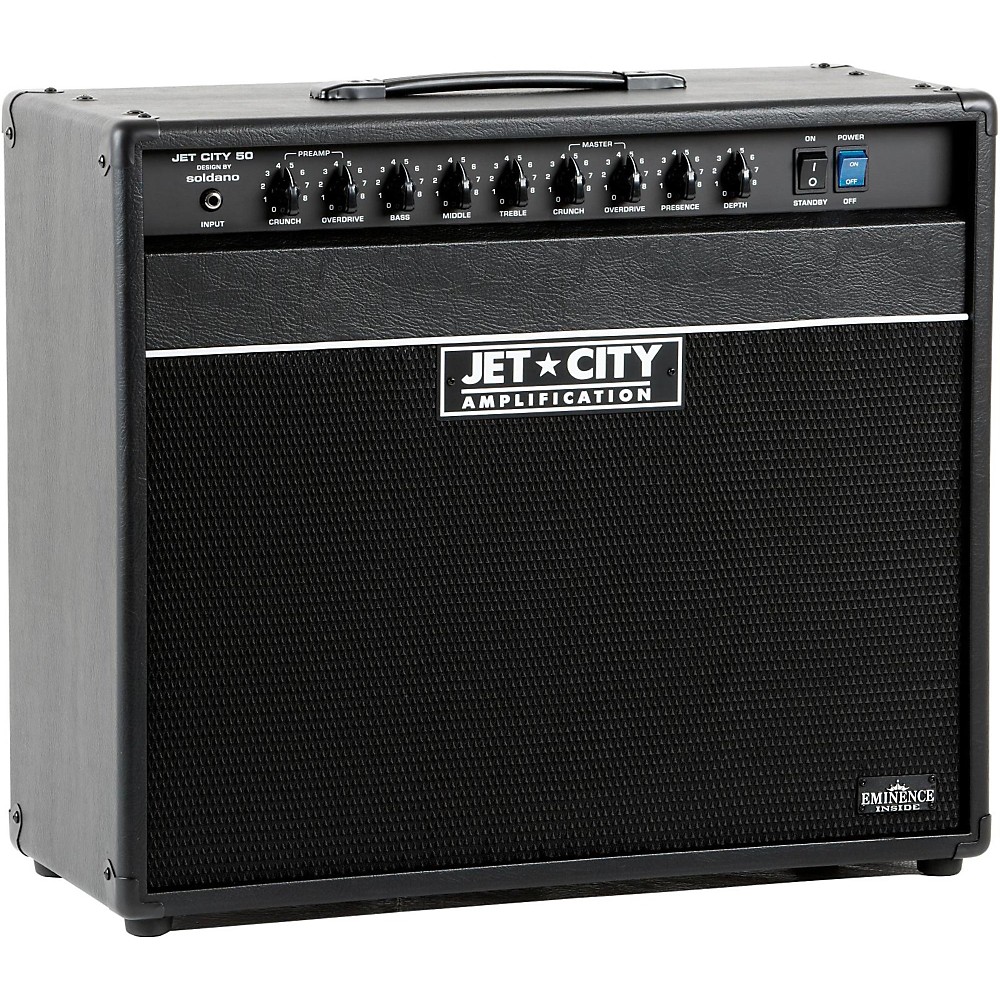 Jet City Amplification Jca5012c 50W 1X12 Tube Guitar Combo Amp Black/Blue
"50 watts from a pair of 6L6 power tubes and all the features of the JCA100H make the JCA50H Tube Guitar Combo Amp ideal for gigging musicians who need plenty of stage volume with some nice power amp distortion. The Normal channel can range from clean ton

More Guitar Amplifiers
---