Friday, October 19th 2018.
Guitar Amps and Amplifiers
Guitar amps by the biggest brand name manufacturers in the music industry. Our lineup includes bass amps, acoustic guitar amps as well as electric guitar amps all for the best prices on the net. Famous names like Fender, Gibson, Peavey, Crate, Marshall, Behringer, Line 6 and others
[back] [1] [2] [3] [4] [5] [6] [7] [8] [9] [10] [11] [12] [13] [14] [15] [16] [17] [18] [19] [20] [21] [22] [23] [24] [25] [26] [27] [28] [29] [30] [31] [32] [33] [34] [35] [36] [37] [38] [39] [40] [41] 42 [43] [44] [45] [46] [47] [48] [49] [50] [51] [52] [53] [54] [55] [56] [57] [58] [59] [60] [61] [62] [63] [64] [65] [66] [67] [68] [69] [70] [71] [72] [73] [74] [75] [76] [77] [next]
286.99
219.99

Vox Mv50 Boutique 50W Guitar Amplifier Head
"Equipped with the next-generation vacuum tube Nutube, and featuring a stunningly light-weight design of only 540 grams (1.1 lbs.), the MV50 Boutique amp head boasts a high 50W of output power. The MV50 Boutique distills the sound of a legendary boutique

MORE...


299.99
219.99

Laney Lx35r 35W 1X8 Guitar Combo Amp Black
"The LX35R is a 35 watt, twin channel guitar amp with 3 band EQ and on-board reverbgiving gain choices from clean to extreme.British DesignThe LX35R features a twin channel preampgiving aggressive extreme gain options plus a clean channel for softer momen

MORE...


679.99
499.99

Laney Lv300h 120W Tube Hybrid Guitar Amp Head Black
"Theres nothing quite like playing live. The feelings conjured up by the connection between you, your guitar, the sound from your rig and your interaction with the audience is hard to explain.The LV Series is designed with this in mind, helping you take t

MORE...


819.99
599.00

Laney Lv300 120W 1X12 Tube Hybrid Guitar Combo Amp Black
"The LV300 is a 120watt RMS guitar combo with a real ECC83 tube and a custom-designed 12 HH driver giving it the power and tone to cut through on stage.British DesignThe three-channel LV300 is a gig-ready combo packed with features for LiVe use. Its 120 w

MORE...


650.00
499.99

Marshall Mx412br 240W 4X12 Straight Guitar Speaker Cab
"Voiced to be paired with the DSLR series of amplifiers, the new MXR mono cabinets featuring the iconic Marshall logo are loaded with Celestion speakers, and come in a variety of sizes to compliment any set up. The MX412AR is loaded with a quartet of Cele

MORE...


699.99
499.99

Laney Lx120rt 120W 2X12 Guitar Combo Amp Black
"The Laney LX120RT is a twin channel, twin 12"" speaker guitar combo kicking out 120 watts RMS with 2 channels each with 3-band EQ and on-board Reverb.British DesignThe LX120RT is ready to hit the stage hard. With 120 watts of power, a broad spectrum of t

MORE...


499.00
299.00

"Headrush Frfr-112 2,000W 1X12 Powered Speaker Cab Black"
"If youre looking to elevate the performance of your HeadRush Pedalboard or any other FX/amp modeler, your search is over. Youve found the HeadRush FRFR-112 2,000W 1x12 powered cab.The HeadRush Pedalboard stormed the market with groundbreaking innovation

MORE...


1599.99
599.99

B-52 St-100A 100W All-Tube Amplifier Head
"The B-52 ST-100A 100 Watt All Tube Amplifier Head combines Sovtek 6L6 power tubes with 12AX7 preamp tubes for solid vintage valve tone and classic breakup. This roadworthy head provides serious musicians with monstrous gain, extreme levels of distortion,

MORE...


459.99
389.99

Laney Gs112v 70W 1X12 Guitar Speaker Cabinet Black
"The Laney GS112V 1x12 cab offers 70W of power handling via the loaded 12"" Celestion V-Type speaker. The back panel features input and link 1/4"" sockets, so you can daisy chain to another cab for even more stage punch. The GS112V also has an angled baff

MORE...


286.99
219.90

Vox Mv50 High Gain 50W Guitar Amplifier Head
"Equipped with the next-generation vacuum tube Nutube, and featuring a stunningly light-weight design of only 540 grams (1.1 lbs.), the MV50 High Gain amp head boasts a high 50W of output power. As its name implies, the sound of the MV50 High Gain is opti

MORE...


1119.99
799.99

Line 6 Powercab 112 Plus 250W 1X12 Active Speaker Cab Black And Silver
"he Powercab 112 Plus is a 1x12 active speaker system that delivers an authentic amp-in-the-room playing experience when paired with any modeler. When set to Flat mode, you simply plug your modeler in and play; Powercab 112 Plus amplifies the sound of you

MORE...


1899.00
1899.00

Milkman Sound 30W Dairy Air 30W Tube Guitar Amp Head Vanilla
"The Milkman 30W Dairy Air was designed to be portable, versatile and extremely simple. There is no reverb or tremolo option, which means the designers were able to fit a lot of power into a very small head cabinet. The idea is that if you travel by air,

MORE...


1049.99
749.99

Ashdown Aa-50 50W 2X5 Acoustic Combo Amplifier
"Going back to their roots, Ashdowns AA acoustic amplifier range follows in the footsteps of some of the greatest acoustic amps ever made.The Ashdown AA-50 combo (50 watts) echos the sound and look of the late '80s/early '90s, but with some nifty up-to-da

MORE...


2899.00
2899.00

Milkman Sound 40W Pedal Steel Mini 40W 1X12 Tube Guitar Combo Amp Vanilla
"The Milkman 40W Pedal Steel Mini Combo is a compact, lightweight version of the Milkman 85W Pedal Steel Amplifier. Boasting 40W, the amp has half the powernearly half the weightbut the same full tone as its big brother. This means you can crank the amp u

MORE...


699.00
699.00

Milkman Sound The Amp 100W Tube Hybrid Guitar Floor Amp Head
"What is The Amp? First and foremost, its a 50W100W guitar amplifier. The preamp is based around a single 12AX7 running at high voltage in a discrete Class A circuit. The tube preamp reacts with a guitar the same way any tube amplifier does: it generates

MORE...


[back] [1] [2] [3] [4] [5] [6] [7] [8] [9] [10] [11] [12] [13] [14] [15] [16] [17] [18] [19] [20] [21] [22] [23] [24] [25] [26] [27] [28] [29] [30] [31] [32] [33] [34] [35] [36] [37] [38] [39] [40] [41] 42 [43] [44] [45] [46] [47] [48] [49] [50] [51] [52] [53] [54] [55] [56] [57] [58] [59] [60] [61] [62] [63] [64] [65] [66] [67] [68] [69] [70] [71] [72] [73] [74] [75] [76] [77] [next]

Only $14.49
CLICK HERE


---

Only $12.99
CLICK HERE


---

Only $84.99
CLICK HERE
---
4650.00
3799.99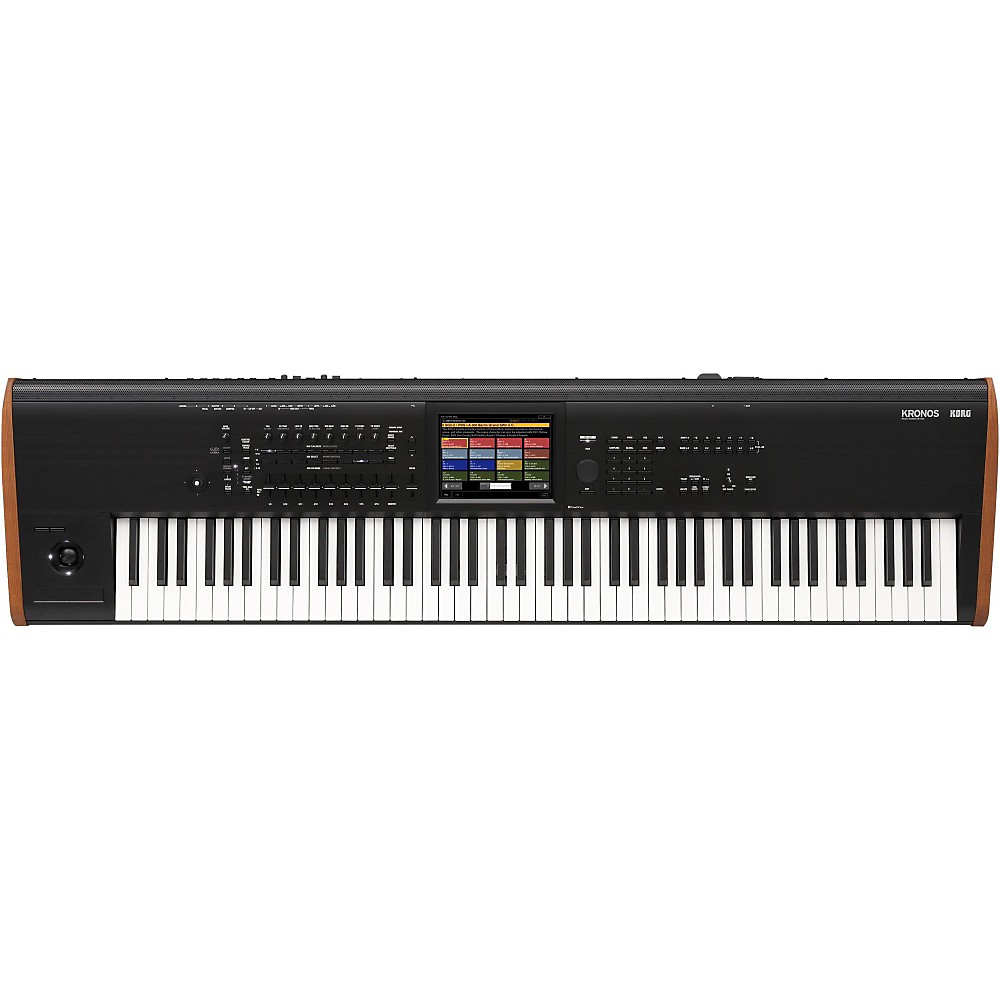 Korg New Kronos 88-Key Music Workstation
"The Korg Kronos is the flagship keyboard of Korg's synthesizer line. It is available in three configurations, each with the same phenomenal performance, production and synthesis capacity. The only difference between the three models is the key bed. This

More Synthesizers And Workstations
---
1599.00
1599.00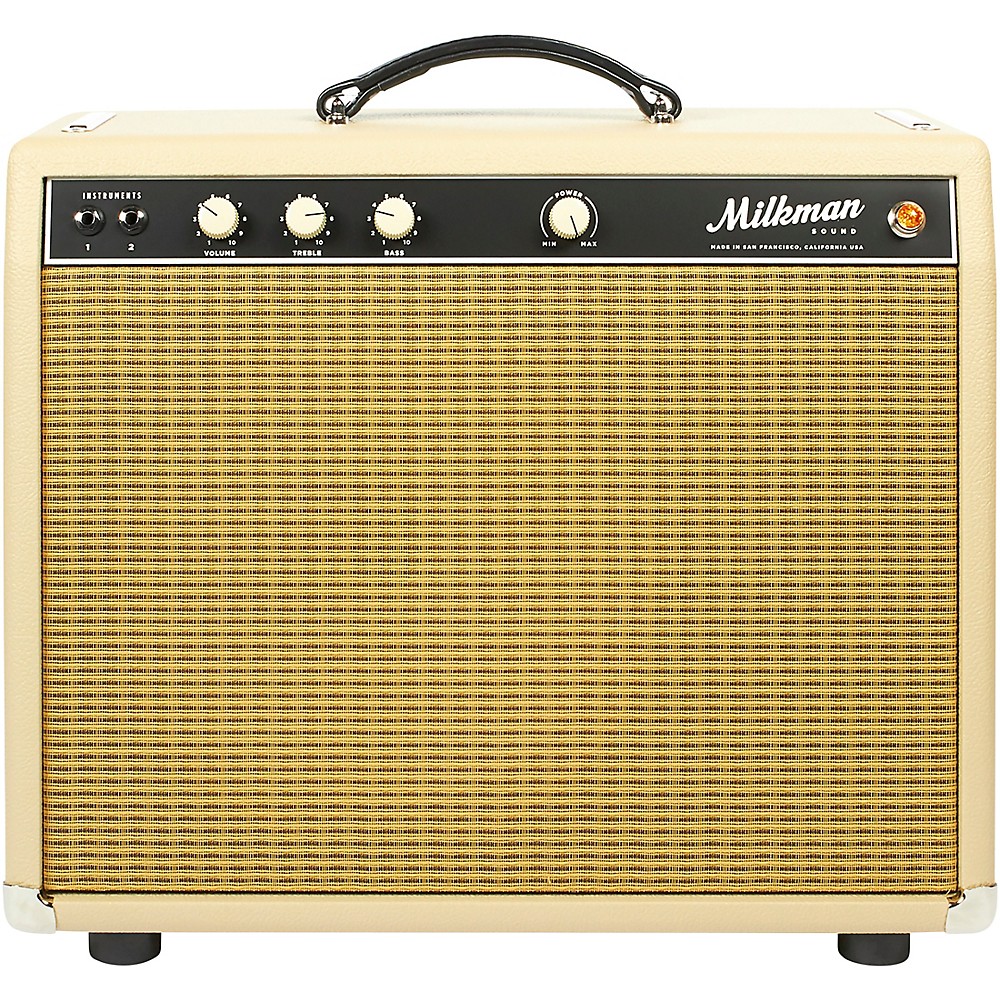 Milkman Sound One Watt Plus 10W 1X12 Tube Guitar Combo Amp Vanilla 12 Jupiter Ceramic
"The Milkman One Watt Plus amplifier adds more to the popular One Watt model. More Power: The One Watt Plus has a pair of 6V6 tubes running in parallel for 10 watts of clean power, and 18 watts of harmonically rich overdriven power. Onboard power scaling

More Guitar Amplifiers
---