Wednesday, October 17th 2018.
Guitar Amps and Amplifiers
Guitar amps by the biggest brand name manufacturers in the music industry. Our lineup includes bass amps, acoustic guitar amps as well as electric guitar amps all for the best prices on the net. Famous names like Fender, Gibson, Peavey, Crate, Marshall, Behringer, Line 6 and others
[back] [1] [2] [3] [4] [5] [6] [7] [8] [9] [10] [11] [12] [13] [14] [15] [16] [17] [18] [19] [20] [21] [22] [23] [24] [25] [26] [27] [28] [29] [30] [31] [32] [33] [34] [35] [36] [37] [38] [39] [40] [41] [42] [43] [44] [45] 46 [47] [48] [49] [50] [51] [52] [53] [54] [55] [56] [57] [58] [59] [60] [61] [62] [63] [64] [65] [66] [67] [68] [69] [70] [71] [72] [73] [74] [75] [76] [77] [next]
499.99
499.99

Synergy Syn-1 Single Module Tube Preamp
"Unlock the full potential of your Synergy preamp modules with the convenient and powerful SYN-1 Single Module Tube Preamp. The SYN-1 unleashes your boutique tube tone in three extremely useful ways. The cabinet-simulated direct output sends your 12AX7-dr

MORE...


1199.00
899.00

Orange Amplifiers Acoustic Pre Twin Channel Preamp
"The Orange Acoustic Pre is the worlds first stereo tube/valve acoustic preamp/active DI, offering supreme clarity and unrivaled performance for uncompromising performers. Engineered for both stage and studio use, this valve design affords acoustic player

MORE...


1119.99
829.99

Vox Ac30s1 30W 1X12 Tube Guitar Combo Amp Cream Cream
"The classic sound of the VOX AC30 inspired a rock revolution that continues to resonate with guitarists today. Inspired by the original, VOX has released the AC30S1, a stripped-down, single channel amp thats packed with legendary tone. Equipped with a si

MORE...


899.99
899.99

Synergy Syn-212 Ext 120W 2X12 Guitar Extension Speaker Cabinet
"The Synergy 2x12 is a rear-ported, closed-back extension cabinet loaded with two Celestion Vintage 30 speakers. The V30s sound has been captured on thousands of recordings from a diverse range of notable players. This cab delivers a wonderfully intricate

MORE...


559.99
479.99

Vox Ac10 10W 1X10 Tube Guitar Combo Amp Cream Cream
"The AC10C1 is an all-tube 10-watt amplifier that joins VOX's flagship lineup of tube amps, the Custom Series. More portable than the AC15 and more powerful than the AC4, the AC10C1 provides an array of classic VOX tones and comes equipped with studio-qua

MORE...


2199.99
2199.99

Synergy Syn-50 50-Watt 4-Channel Tube Head
Save BIG when you buy today!

MORE...


2375.00
1695.00

Sound City Sc20 20W 1X12 Tube Guitar Combo Amp
"The Sound City SC20 tube combo is the perfectly executed gigging and recording amplifier. The SC20s compact size and uncomplicated control set belies its expansive tonal range and versatility. Within its classic, understated exterior lies an ultra-versat

MORE...


3350.00
2395.00

Sound City Master One Hundred 100W Tube Guitar Amp Head
"Meet the Sound City Master One Hundred amplifier, a 100 watt beast with a massive sonic footprint at any volume! The One Hundreds dynamic range delivers a ""whomp"" and ""snap"" that will breathe new life into your playing style. From the first note, th

MORE...


1399.00
995.00

Sound City Sc212 140W 2X12 Guitar Speaker Cabinet
"Sound City cabinets deliver what players love about vintage speaker cabinets, with innovation and evolution, making them the most responsive and expressive speaker cabinets available. The low-end it is tight and authoritative. The mids are articulate and

MORE...


1856.00
1295.00

Sound City Sc412 280W 4X12 Guitar Speaker Cabinet
"Are all 412 cabinets the same? Absolutely not!Sound City cabinets have everything players love about vintage speaker cabinets, with innovation and evolution, making them the most responsive and expressive speaker cabinets available. The low-end it is tig

MORE...


249.99
134.99

Line 6 Micro Spider 6W 1X6.5 Guitar Combo Amp Black
"The Line 6 Micro Spider amp features four brilliant electric guitar sounds from Clean to Insane, a stunning acoustic guitar sound and six Smart Control FX to provide you with an incredibly wide tonal range. Plus, with intuitive features like an integrate

MORE...


1399.00
949.95

Laney Lionheart 5W Tube Guitar Combo Amp Blue Tolex
"The Laney Lionheart L5T-112 amp provides the evocative, classic tones of hot tubes pushed hard, but at a volume level your neighbors can live with! Featuring the purest of designs: single-ended Class A output achieved with a single EL84, driven from 3x 1

MORE...


829.99
399.99

Line 6 Spider Jam 75W 1X12 Guitar Combo Amp
"The 75W Line 6 Spider Jam combo amplifier provides guitarists with hundreds of coveted guitar amp and speaker tones and effects. And Spider Jam also offers easy sound-on-sound loop recording with Line 6 Endless Jam tracks performed by top studio musician

MORE...


1099.00
799.00

Laney Lionheart Lt212 60W 2X12 Guitar Extension Cabinet Blue Tolex
"If you have the Laney L20H, you won't want to compromise that great Class A tone by using any old cabinet. Instead, why not get the matching Laney LT212 cabinet? Featuring 2x12"" Celestion Heritage G12H Drivers and closed back construction, this cab give

MORE...


329.99
299.94

Peavey Envoy 110 Guitar Amplifier With Transtube Technology
"The Peavey Envoy 110's surprising volume and bold bass are just the skeleton; the flesh and blood of this baby are the 3 astounding tonal variations per channel - like having six amazing amps in one. Pro features like simulated speaker out, pre and post

MORE...


[back] [1] [2] [3] [4] [5] [6] [7] [8] [9] [10] [11] [12] [13] [14] [15] [16] [17] [18] [19] [20] [21] [22] [23] [24] [25] [26] [27] [28] [29] [30] [31] [32] [33] [34] [35] [36] [37] [38] [39] [40] [41] [42] [43] [44] [45] 46 [47] [48] [49] [50] [51] [52] [53] [54] [55] [56] [57] [58] [59] [60] [61] [62] [63] [64] [65] [66] [67] [68] [69] [70] [71] [72] [73] [74] [75] [76] [77] [next]

Only $14.49
CLICK HERE


---

Only $12.99
CLICK HERE


---

Only $84.99
CLICK HERE
---
999.00
699.99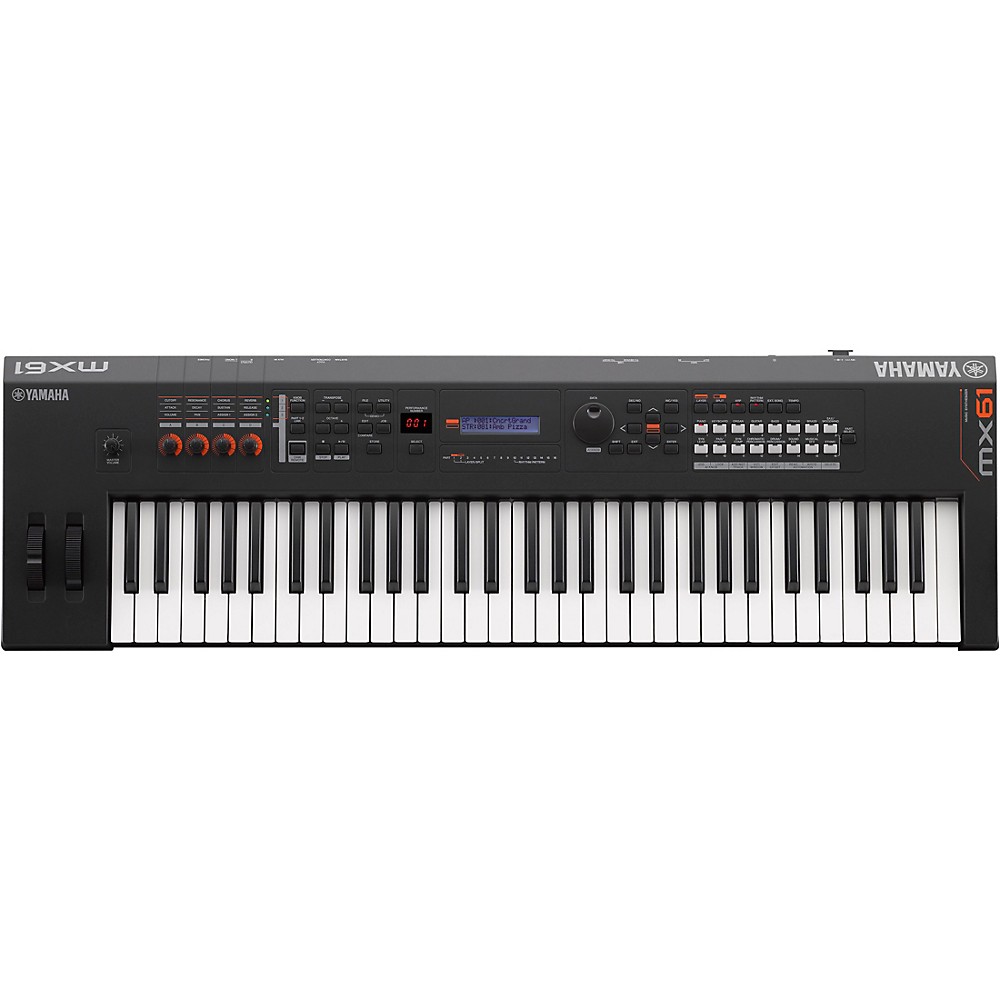 Yamaha Mx61 61 Key Music Production Synthesizer Black
"The MX v2 is a compact, lightweight Music Synthesizer with over 1000 Motif Voices plus deep computer and iOS integration. MX v2 adds a Class Compliant USB audio and MIDI interface and unlocks the new FM Essential iOS synth app. Available with 49 or 61 to

More Synthesizers And Workstations
---
999.99
499.99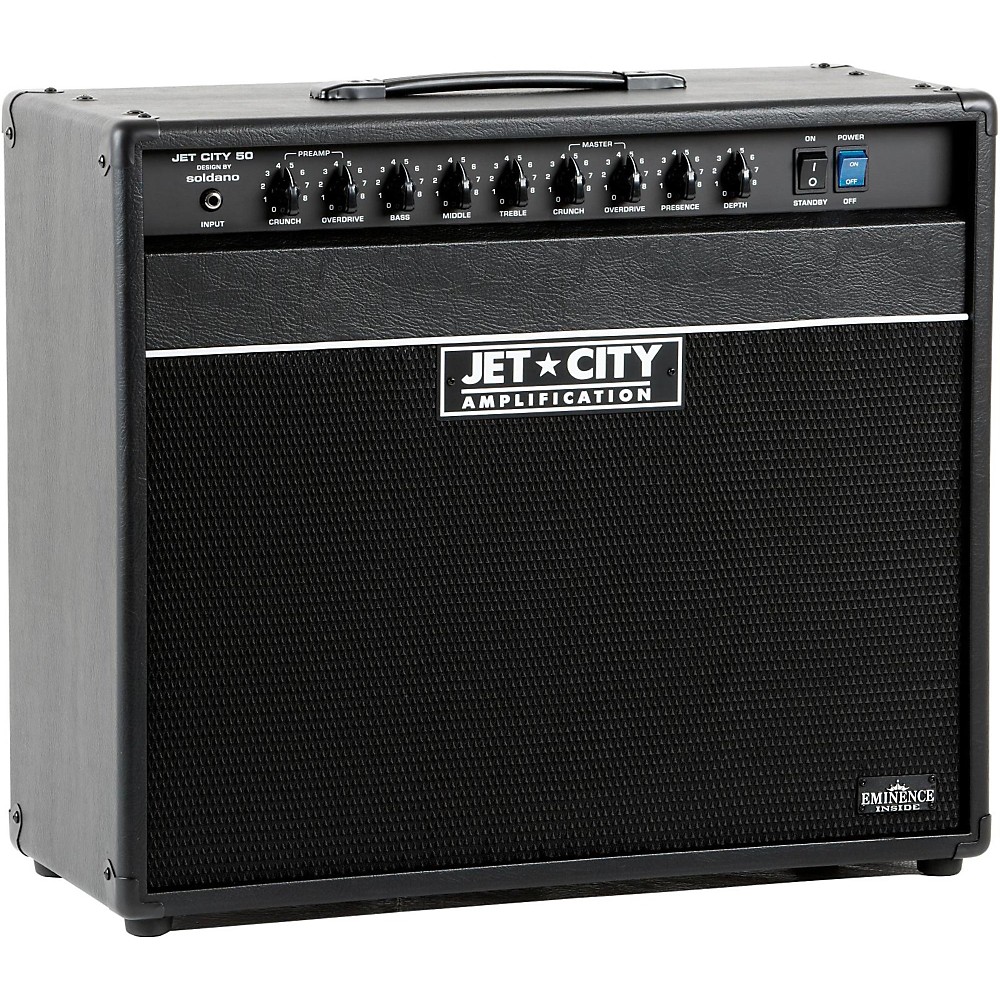 Jet City Amplification Jca5012c 50W 1X12 Tube Guitar Combo Amp Black/Blue
"50 watts from a pair of 6L6 power tubes and all the features of the JCA100H make the JCA50H Tube Guitar Combo Amp ideal for gigging musicians who need plenty of stage volume with some nice power amp distortion. The Normal channel can range from clean ton

More Guitar Amplifiers
---