Friday, October 19th 2018.
Guitar Amps and Amplifiers
Guitar amps by the biggest brand name manufacturers in the music industry. Our lineup includes bass amps, acoustic guitar amps as well as electric guitar amps all for the best prices on the net. Famous names like Fender, Gibson, Peavey, Crate, Marshall, Behringer, Line 6 and others
[back] [1] [2] [3] [4] [5] [6] [7] [8] [9] [10] [11] [12] [13] [14] [15] [16] [17] [18] [19] [20] [21] [22] [23] [24] [25] [26] [27] [28] [29] [30] [31] [32] [33] [34] [35] [36] [37] [38] [39] [40] [41] [42] [43] [44] [45] [46] [47] [48] [49] [50] [51] [52] [53] 54 [55] [56] [57] [58] [59] [60] [61] [62] [63] [64] [65] [66] [67] [68] [69] [70] [71] [72] [73] [74] [75] [76] [77] [next]
2899.00
2899.00

Mahalo Vmw 1X12 38W Tube Guitar Combo
"The Mahalo VMW 1x12"" 38W combo is well suited for rock, blues, jazz, or classic rock. The VMW38 is a medium gain, non-master volume amp offering nice clean tones before running all the way up to classic rock gain. The VMW38 uses 6L6 power tubes and feat

MORE...


2999.00
2999.00

Friedman Small Box 50W 1X12 Hand Wired Tube Guitar Combo
"Dave Friedman's Small Box 50 Watt 1x12"" Combo was designed for guitarists that want the classic tones reminiscent of great vintage plexis as well as Friedman's more modern high gain offerings.The Small Box combo features two channels, the first giving y

MORE...


259.99
169.99

Acoustic A20 20W Acoustic Guitar Amplifier Brown/Tan
"The Acoustic A20 instrument amp is designed to provide authentic, pristine tone for both acoustic instruments and vocal accompaniment. It is the perfect compact solution for today's acoustic-electric musician. Two combo inputs with independent level cont

MORE...


100.01
99.99

Fender Champion 20 Guitar Combo Amp Black
"Simple to use and versatile enough for any style of guitar playing, there's a Champion amp that's right for you whether you're looking for your first practice amp or affordable stage gear. The 20W Champion 20 features a single 8"" Special Design speaker,

MORE...


374.99
249.99

Randall Rd1h Diavlo 1W Tube Guitar Head Black
"The Randall RD1H Diavlo 1W amp head gives you real high-gain tube tone made for the most face-melting metal, and presents it in a portable size and practice-friendly volume.It features controls for Gain, Volume and Tone - as well as a Tone Stack Shift, a

MORE...


449.99
299.99

Randall Rd112-V30 Diavlo 1X12 Angled Guitar Cab Black
"The Randall RD112-V30 speaker cabinet features a single iconic 12"" Celestion Vintage 30 speaker rated at 65W, made to pair with the Diavlo series metal-geared heads and combos. While the ruggedly constructed cabinet box is square, the V30 speaker is mou

MORE...


239.98
239.98

Yamaha Thr5a Amp Head And Amp Bag Faded Gold
Protect your Yamaha THR5A head with this custom-fitted bag during travel or while it's in storage.

MORE...


738.99
524.99

Blackstar Id:60 1X12 60W Programmable 1X12 Guitar Combo Amp With Effects Black
"The ID:60 is a 60-watt programmable 1x12 combo fully loaded with tone and features. This lightweight compact combo is at home in the studio or at live gigs.ID: Series AmpsBlackstar's ID: Series represents a truly groundbreaking achievement, combining uni

MORE...


603.00
549.00

Bad Cat Lg 1X12 Speaker Guitar Cab Gold
"The Bad Cat 1x12 cab is a perfect match for Bad Cat amps. Constructed of 13-ply Baltic birch, it features a single 12"" proprietary Bad Cat Celestion speaker.One 12"" proprietary Bad Cat Celestion speaker"

MORE...


1749.00
1299.00

Laney L20t-112 20W 1X12 Tube Guitar Combo Amp Blue
"The L20T-112 kicks out 20 watts RMS of Class A parallel single ended tone generated by the EL84 loaded output section giving you masses of vintage valve tone in a compact stylish package.The L20T-112 features a smart, chrome finished control panel which

MORE...


349.99
349.99

Fender Champion 100 Guitar Combo Amp Black
"Simple to use and versatile enough for any style of guitar playing, there's a Champion amp that's right for you whether you're looking for your first practice amp or affordable stage gear. The 100W, dual-channel Champion 100 features two 12"" Special Des

MORE...


1049.99
699.94

Peavey Delta Blues 30W 2X10 Tube Combo Guitar Amp
"Classic style, classic tone and modern versatility. If the blues is your way of life, this is your amp. 30 classic all-tube watts are way louder than solid state and modern flexibility comes from a tremolo with speed and intensity controls, pre-and post-

MORE...


900.01
899.99

Fender George Benson Hot Rod Deluxe 40W Tube Guitar Combo Amp Black
"The Fender George Benson Hot Rod Deluxe combo amp is fine-tuned for world-famous jazz guitar virtuoso and pop artist George Benson. It has the full bottom end characteristic of 6L6 tubes and a versatile all-tube preamp including a 12AT7 up front for clea

MORE...


1200.01
1199.99

Fender '68 Custom Vibrolux Reverb Guitar Combo Amplifier
"The year of 1968 was a transitional one for Fender amps, with tone that was still pure Fender, but a look that was brand new. With a silver-and-turquoise front panel and classy aluminum ""drip edge"" grille cloth trim, the Vibrolux Reverb received a fres

MORE...


1186.99
949.99

Engl Gigmaster 30 Tube Guitar Amp Head Black
"The ENGL GigMaster 30 tube guitar amp head is a compact tube-driven amp that delivers to-die-for tone in a phenomenally portable package! A perfect sidekick for playing live, recording and practicing at home. It comes loaded with convenient sound-sculpti

MORE...


[back] [1] [2] [3] [4] [5] [6] [7] [8] [9] [10] [11] [12] [13] [14] [15] [16] [17] [18] [19] [20] [21] [22] [23] [24] [25] [26] [27] [28] [29] [30] [31] [32] [33] [34] [35] [36] [37] [38] [39] [40] [41] [42] [43] [44] [45] [46] [47] [48] [49] [50] [51] [52] [53] 54 [55] [56] [57] [58] [59] [60] [61] [62] [63] [64] [65] [66] [67] [68] [69] [70] [71] [72] [73] [74] [75] [76] [77] [next]

Only $14.49
CLICK HERE


---

Only $12.99
CLICK HERE


---

Only $84.99
CLICK HERE
---
4650.00
3799.99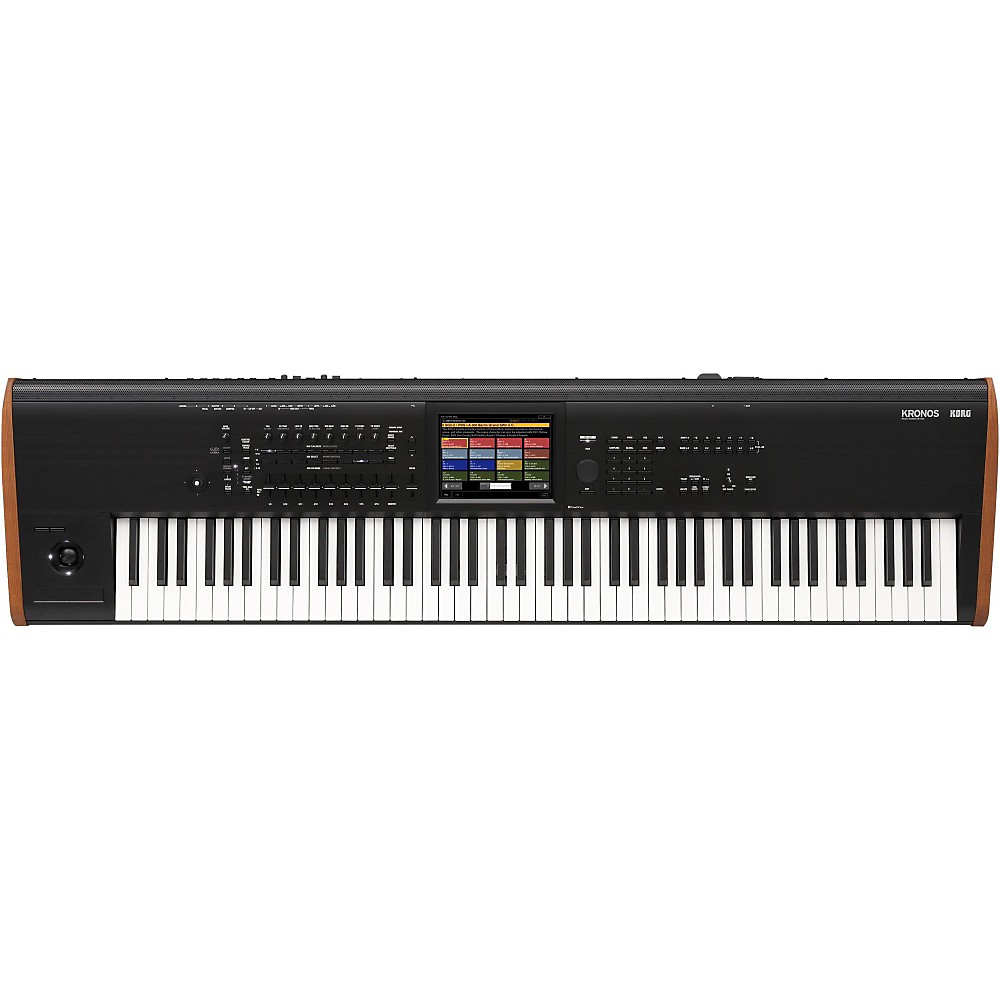 Korg New Kronos 88-Key Music Workstation
"The Korg Kronos is the flagship keyboard of Korg's synthesizer line. It is available in three configurations, each with the same phenomenal performance, production and synthesis capacity. The only difference between the three models is the key bed. This

More Synthesizers And Workstations
---
1599.00
1599.00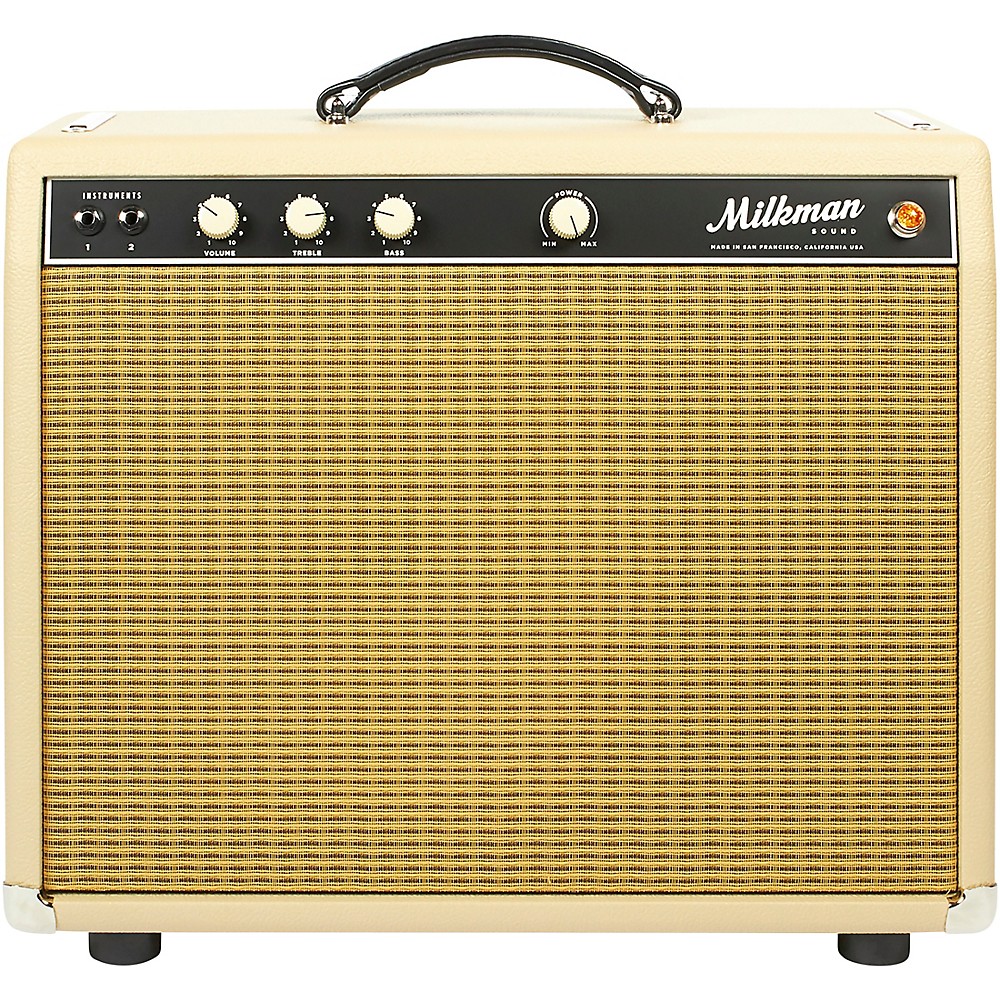 Milkman Sound One Watt Plus 10W 1X12 Tube Guitar Combo Amp Vanilla 12 Jupiter Ceramic
"The Milkman One Watt Plus amplifier adds more to the popular One Watt model. More Power: The One Watt Plus has a pair of 6V6 tubes running in parallel for 10 watts of clean power, and 18 watts of harmonically rich overdriven power. Onboard power scaling

More Guitar Amplifiers
---