Friday, October 19th 2018.
Guitar Amps and Amplifiers
Guitar amps by the biggest brand name manufacturers in the music industry. Our lineup includes bass amps, acoustic guitar amps as well as electric guitar amps all for the best prices on the net. Famous names like Fender, Gibson, Peavey, Crate, Marshall, Behringer, Line 6 and others
[back] [1] [2] [3] [4] [5] [6] [7] [8] [9] [10] [11] [12] [13] [14] [15] [16] [17] [18] [19] [20] [21] [22] [23] [24] [25] [26] [27] [28] [29] [30] [31] [32] [33] [34] [35] [36] [37] [38] [39] [40] [41] [42] [43] [44] [45] [46] [47] [48] [49] [50] [51] [52] [53] [54] 55 [56] [57] [58] [59] [60] [61] [62] [63] [64] [65] [66] [67] [68] [69] [70] [71] [72] [73] [74] [75] [76] [77] [next]
1349.00
999.00

Laney Irt60h 60W Tube Guitar Amp Head Black
"The Laney Ironheart IRT60H is a thoroughly modern tube head capable of full on metal tones but offers you far more than other metal oriented amps. It's loaded with a pair of premium TAD 6L6 loaded tubes. The feature packed preamp is laid out logically an

MORE...


1549.00
1549.00

Mission Engineering Gm2 Gemini Ii 2X12 220W Guitar Cabinet
"Gemini 2 is a 2x12? full-range digital amplified speaker cabinet with integrated studio-quality USB audio interface for use with modelers and software-based guitar systems.Mission EmPower Technology features multi-channel class D power amplifiers, active

MORE...


1299.99
649.99

Jet City Amplification 100Hdm 100W/50W Tube Guitar Amp Head Black
"Jet City Amplification's flagship 100HDM Amp Head is two channels of Soldano tone and 100 watts of pure tube power. The Crunch channel has plenty of headroom to deliver clear, bright clean tones and can be driven hard enough to get downright raunchy. The

MORE...


2499.00
2499.00

Mahalo Dr40 40W Guitar Tube Head
"The Mahalo DR40 40W tube guitar head features a pair of EL34 power tubes to deliver great clean and gain tones and 35-40 watts of power. The 12AX7 preamp tubes stay clean while the power tubes provide the breakup when spanked. The DR series turns on a di

MORE...


299.99
199.00

Peavey Vypyr Vip 2 40W 1X12 Guitar Modeling Combo Amp Black
"The Peavey VYPYR VIP 2 guitar modeling combo amp uses Variable Instrument Input technology to provide 40W of amplification for a variety of instrument types. It allows electric guitar players access to instrument models as wellPeavey uses a combination o

MORE...


599.99
399.99

Bugera 1990 Infinium 120W British Bite Tube Guitar Amp Head
"The Bugera 1990 Infinium has a cool look with flawless performance and better sound than ever. This version of the highly-popular 1990 allows switching between full-throttle pentode or more harmonic triode modes. Bugera gave Clean and Lead channels separ

MORE...


2899.00
2899.00

Friedman Dirty Shirley 40W 1X12 Tube Guitar Combo Amp With Celestion Creamback Black
"Dave Friedman's Dirty Shirley open-back 1x12"" combo was designed for guitarists that want a Vintage Classic Rock tone inspired by British tube amps from the '60s and '70s. It is based on a modified JTM 45 but still delivers the signature high gain tone

MORE...


493.32
369.99

Evh 5150 112St 1X12 Guitar Speaker Cabinet Ivory
"The EVH 5150 III 1x12 guitar cab is the perfect companion for the EVH 5150 III 50W head, delivering pure EVH sound and power in a compact package. The 5150 III 1x12 cab is rated at 16 ohms and is loaded with a 30W Celestion G12H Anniversary speaker. It i

MORE...


999.99
399.99

Dv Mark Little Jazz Guitar Combo Amp
"Jazz guitarists are well aware that creating a great jazz tone requires not only the right guitar but also the right amplifier. The DV Little Jazz 45W 1x8"" guitar combo has been designed with a jazz guitar in mind. Lots of attractive features which make

MORE...


1169.99
839.99

Vox Ac4hw 1 Hand-Wired Tube Guitar Combo Amp
"The VOX AC4HW1 makes the premier VOX Top Boost sound available to everyone. The Hand-Wired Series reigns as both the flagship and as a popular favorite among the many families of VOX amplifiers. This esteemed series now welcomes a new addition; the AC4HW

MORE...


1499.00
1499.00

Friedman Pink Taco 20-Watt Hand-Wired Head Black
"The Friedman Pink Taco is the baby sister to the critically acclaimed BE-100, created for the many musicians who have been begging for the Friedman sound in a small, compact, lightweight, manageable format.The Pink Taco is a super versatile hand-wired, 2

MORE...


2225.00
2225.00

Kemper Profiler Powerhead 600W Class D Profiling Guitar Amp Head Black
"The Kemper Profiler was designed to be a complete solution for all your guitar playing needs. You can use it just like you would a regular amplifier, or you could use it as a multi-effects unit, or even as the front end for your guitar-based studio.Nearl

MORE...


1199.00
1199.00

Diezel Frontloaded 240W 4X12 Guitar Speaker Cabinet
"Rock any venue with the Diezel 412FK 240W front-loaded 4x12"" cabinet. Loaded with a quartet of 60W Celestion Vintage 30 speakers, it gives you clarity with high gain at any volume. And, the road-ready construction will ensure many years of rugged reliab

MORE...


1249.99
799.94

Peavey Classic 50 50W 4X10 Tube Combo Guitar Amp
"Originally launched in 1991, these versatile all-tube amps retain their distinctive sound and circuitry but now feature an updated chassis design. With three 12AX7s up front and four EL84 power amp tubes plus normal and bright inputs, 3-band passive EQ,

MORE...


2699.99
1500.00

Randall Thrasher 120W 4-Mode All-Tube Amplifier Head
"Randall's Thrasher is a 2-channel, four mode, 120W all-tube head and features Active/Passive inputs, High and Low Frequency Gain controls, full EQ for both channels, Presence/Density power amp voicing, Push/Pull bias controls, and Series/Parallel Loop. T

MORE...


[back] [1] [2] [3] [4] [5] [6] [7] [8] [9] [10] [11] [12] [13] [14] [15] [16] [17] [18] [19] [20] [21] [22] [23] [24] [25] [26] [27] [28] [29] [30] [31] [32] [33] [34] [35] [36] [37] [38] [39] [40] [41] [42] [43] [44] [45] [46] [47] [48] [49] [50] [51] [52] [53] [54] 55 [56] [57] [58] [59] [60] [61] [62] [63] [64] [65] [66] [67] [68] [69] [70] [71] [72] [73] [74] [75] [76] [77] [next]

Only $14.49
CLICK HERE


---

Only $12.99
CLICK HERE


---

Only $84.99
CLICK HERE
---
4650.00
3799.99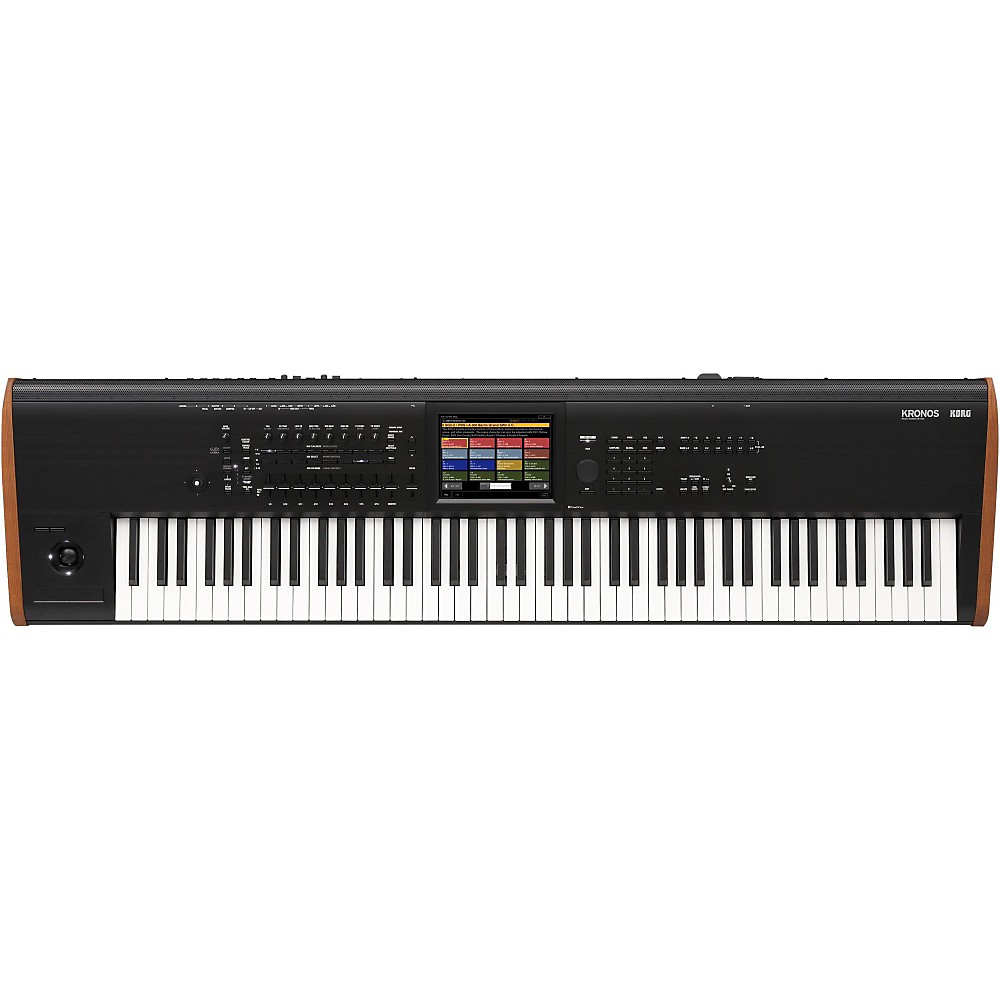 Korg New Kronos 88-Key Music Workstation
"The Korg Kronos is the flagship keyboard of Korg's synthesizer line. It is available in three configurations, each with the same phenomenal performance, production and synthesis capacity. The only difference between the three models is the key bed. This

More Synthesizers And Workstations
---
1599.00
1599.00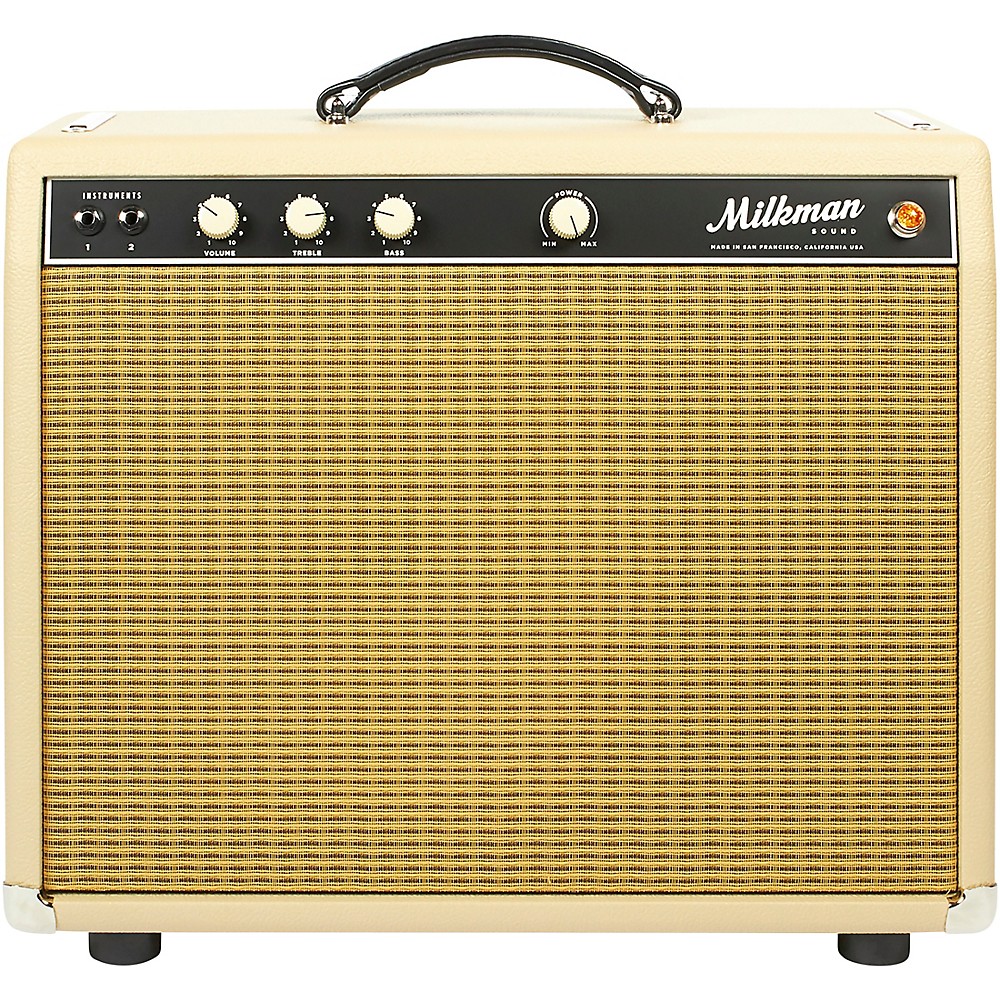 Milkman Sound One Watt Plus 10W 1X12 Tube Guitar Combo Amp Vanilla 12 Jupiter Ceramic
"The Milkman One Watt Plus amplifier adds more to the popular One Watt model. More Power: The One Watt Plus has a pair of 6V6 tubes running in parallel for 10 watts of clean power, and 18 watts of harmonically rich overdriven power. Onboard power scaling

More Guitar Amplifiers
---