Friday, October 19th 2018.
Guitar Amps and Amplifiers
Guitar amps by the biggest brand name manufacturers in the music industry. Our lineup includes bass amps, acoustic guitar amps as well as electric guitar amps all for the best prices on the net. Famous names like Fender, Gibson, Peavey, Crate, Marshall, Behringer, Line 6 and others
[back] [1] [2] [3] [4] [5] [6] [7] [8] [9] [10] [11] [12] [13] [14] [15] [16] [17] [18] [19] [20] [21] [22] [23] [24] [25] [26] [27] [28] [29] [30] [31] [32] [33] [34] [35] [36] [37] [38] [39] [40] [41] [42] [43] [44] [45] [46] [47] [48] [49] [50] [51] [52] [53] [54] [55] [56] 57 [58] [59] [60] [61] [62] [63] [64] [65] [66] [67] [68] [69] [70] [71] [72] [73] [74] [75] [76] [77] [next]
1749.99
799.99

Dv Mark Triple 6 40W All-Tube Guitar Head
"The DV Mark Triple Six 40 is the 40W little brother to the 120W variety, for those who need huge tone, but not the power. The Triple Six 40 features three separate channels and unique preamplifiers in one chassis, and offers a wonderful clean sound on Ch

MORE...


1800.00
1099.00

Diezel Frontloaded 100W 2X12 Guitar Speaker Cabinet
"A classic front-loaded 2x12. Sweet and bluesy for clean and crunch at all volumes, lively and defined for high-gain sounds at low to medium volumes. 212FK Frontloaded G12K100 (Celestion). Mids can be the enemy of great guitar tone, and it is easy to dial

MORE...


189.99
136.21

Vox 3W Battery-Powered Modeling Amp Black Classic Grill
"Vox introduces the MINI3 G2, the next-generation model of the MINI3, the definitive portable modeling amplifier. It is a great practice amp and you might be amazed at how good it is in the studio as well. It features VOX's original Bassilator circuit for

MORE...


699.99
499.99

Line 6 Amplifi 150 150W Modeling Guitar Amp Black
"AMPLIFi is unlike any amplifier you've ever played. Hear every note in amazing detail with a revolutionary 5-speaker stereo design. A ton of built-in DSP provides amazing-quality guitar tones and effects. Bluetooth streaming makes it easy to jam along wi

MORE...


2299.00
1999.00

Bad Cat Limited Edition Classic Deluxe 22W 1X12 Guitar Combo Amp
"Bad Cat's spin on this classic 6V6 design from the past is available in a limited quantity. The 2-Tone Grey retro fabric featured on this Ltd Edition comes in a very classy weave, reminiscent of early '60s furniture. Selected components have been upgrade

MORE...


2699.00
2699.00

Friedman Dirty Shirley 40W Tube Guitar Head Black
"Dave Friedman's Dirty Shirley 40-Watt Head was designed for guitarists who want a Vintage Classic Rock tone inspired by British tube amps from the '60s and '70s. It is based on a modified JTM 45 but still delivers the signature high gain tone for which F

MORE...


2699.00
2699.00

Mahalo Katy 66 50W Guitar Tube Head
"The Mahalo Katy66 50W tube guitar head is a medium-high gain, master volume, tone monster housed in 13 ply cab. The Katy66 offers a wide gain range and can go from jazz with an edge to serious rock tones. Our unique tone stack makes it easier for your ch

MORE...


2949.00
2649.00

Bad Cat Black Cat 15W 1X12 Guitar Combo Amp With Reverb
"If you have ever wanted the amazing tone and feel of the Black Cat 30, only with a more manageable volume, look no further than the Black Cat 15. Just like the 30-watt older brother, the Black Cat 15 is dripping in three-dimensional cleans. Push up the g

MORE...


1499.99
1199.99

Engl Ironball 20/5/1W Tube Guitar Head Black
"The ENGL Ironball E606 amp head is a tough amp with some mind-blowing attitude. It's 20 all-tube watts and designed to fulfill the needs of a variety of players. Loads of useful features are packed into this handy compact package. The rhythm tones are ch

MORE...


359.00
249.00

Lr Baggs Session Di Acoustic Guitar Direct Box And Preamp
"Inspired by the L.R. Baggs Handcrafted Video Sessions and their experience in some of Nashville' great studios, Session Acoustic DI brings our new signature studio sound to your live rig. The Session DI enhances your acoustic pickup and imparts the rich

MORE...


78.99
59.99

Blackstar Fly 3W Guitar Combo Amp
"The Blackstar Fly 3W combo is the new gold standard for the mini class of amplifiers. Though it's small, it's not a toy. It's an incredible low-wattage practice amp that you can use in your bedroom, put on a desk or throw in your backpack and jam whereve

MORE...


150.01
149.99

Fender Passport Mini 7W 1X8 Battery Powered Acoustic Guitar Combo With Effects Black
"The Fender Passport mini offers convenient amplification for any instrument or microphone. It's perfect for street musicians and students, it's also a great for events and presentations. It goes anywhere thanks to its dual AC- or Battery-powered capabili

MORE...


849.99
499.99

Acoustic A1000 100W Stereo Acoustic Guitar Combo Amp
"The A1000 Acoustic Instrument Amp is a versatile solution for today's performing acoustic musician who craves high power, authentic acoustic sound and easy portability. Benefit from two independent channels, each with combo inputs (for instruments or voc

MORE...


406.23
249.95

Randall Rg80 80W 1X12 Guitar Combo Black
"The Randall RG80 is a convenient high-gain FET solid state combo. This combo pushes 80W through a single 12"" speaker. It features Reverb, FX loop, 1/8"" stereo media input, headphone output and speaker emulated XLR direct output with ground lift. Footsw

MORE...


335.00
199.99

Yamaha Thr5a Acoustic Modeling Combo Amp Faded Gold
"The Yamaha THR5A acoustic modeling combo amp offers simulations of classic tube condenser and dynamic mics combined with studio-grade effects to create recording-studio tone direct from your guitar wherever you are. The THR5A offers four acoustic mic sim

MORE...


[back] [1] [2] [3] [4] [5] [6] [7] [8] [9] [10] [11] [12] [13] [14] [15] [16] [17] [18] [19] [20] [21] [22] [23] [24] [25] [26] [27] [28] [29] [30] [31] [32] [33] [34] [35] [36] [37] [38] [39] [40] [41] [42] [43] [44] [45] [46] [47] [48] [49] [50] [51] [52] [53] [54] [55] [56] 57 [58] [59] [60] [61] [62] [63] [64] [65] [66] [67] [68] [69] [70] [71] [72] [73] [74] [75] [76] [77] [next]

Only $14.49
CLICK HERE


---

Only $12.99
CLICK HERE


---

Only $84.99
CLICK HERE
---
4650.00
3799.99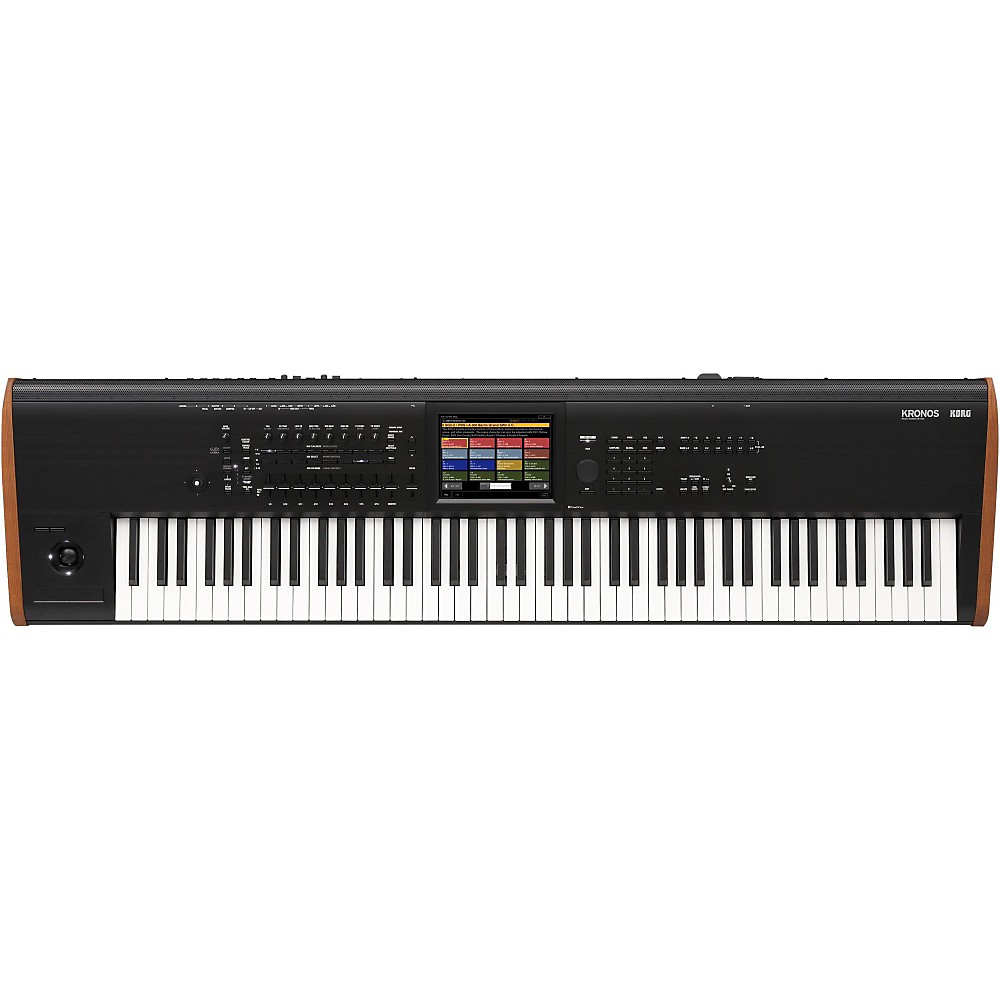 Korg New Kronos 88-Key Music Workstation
"The Korg Kronos is the flagship keyboard of Korg's synthesizer line. It is available in three configurations, each with the same phenomenal performance, production and synthesis capacity. The only difference between the three models is the key bed. This

More Synthesizers And Workstations
---
1599.00
1599.00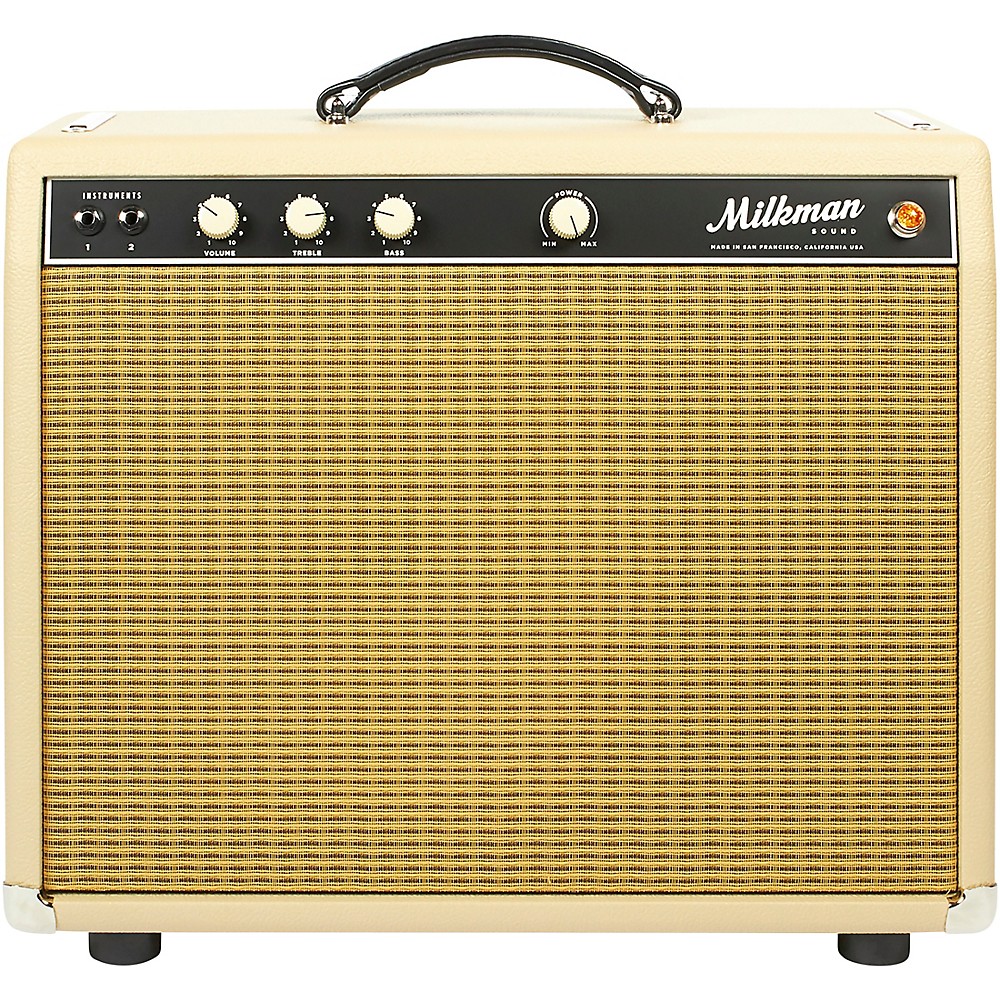 Milkman Sound One Watt Plus 10W 1X12 Tube Guitar Combo Amp Vanilla 12 Jupiter Ceramic
"The Milkman One Watt Plus amplifier adds more to the popular One Watt model. More Power: The One Watt Plus has a pair of 6V6 tubes running in parallel for 10 watts of clean power, and 18 watts of harmonically rich overdriven power. Onboard power scaling

More Guitar Amplifiers
---