Friday, October 19th 2018.
Guitar Amps and Amplifiers
Guitar amps by the biggest brand name manufacturers in the music industry. Our lineup includes bass amps, acoustic guitar amps as well as electric guitar amps all for the best prices on the net. Famous names like Fender, Gibson, Peavey, Crate, Marshall, Behringer, Line 6 and others
[back] [1] [2] [3] [4] [5] [6] [7] [8] [9] [10] [11] [12] [13] [14] [15] [16] [17] [18] [19] [20] [21] [22] [23] [24] [25] [26] [27] [28] [29] [30] [31] [32] [33] [34] [35] [36] [37] [38] [39] [40] [41] [42] [43] [44] [45] [46] [47] [48] [49] [50] [51] [52] [53] [54] [55] [56] [57] 58 [59] [60] [61] [62] [63] [64] [65] [66] [67] [68] [69] [70] [71] [72] [73] [74] [75] [76] [77] [next]
549.95
399.95

Amt Electronics Ss-11 3-Channel Dual Tube Guitar Preamp Classic Mod
"The AMT SS-11 3-Channel Dual Tube Guitar Preamp boasts minimum size with maximum functionality for full tube overdrive using the highest quality components. The SS-11 is brother to the SS-20, but designed to be different. While the SS-20 is the more aggr

MORE...


599.99
359.99

Dv Mark Dv Neoclassic 1X12 Guitar Speaker Cabinet
"The DV Neoclassic 112 1x12"" is smallest and lightest guitar cabinet in DV Mark's lineup. It is a very portable cab, with glorious classic tone, punch and volume in a small unit. With 150W of power handling, this open-back cab is a perfect choice for any

MORE...


1219.99
849.99

Vox Ac15c1x 15W 1X12 Tube Guitar Combo Amp Black
"Vox Custom Series amps offer two channels: Normal and Top-Boost. Each channel is equipped with its own Volume control, and the Top Boost channel offers highly interactive Treble and Bass tone controls. This powerful channel pairing provides an abundance

MORE...


1749.99
799.99

Dv Mark Dv 40 112 40 Watt 1X12 Guitar Combo
"For either intimate gigs or louder concerts, the DV 40 112 always sounds great. It has a very simple and effective control section that gives this amp a great versatility with a wide range of clean and distorted tones for any musical style.Very often gui

MORE...


949.00
699.00

Orange Amplifiers Crush Pro Cr120c 120W 2X12 Guitar Combo Amp Orange
"The Orange Crush CR120C is a 120W solid-state combo made from 18mm ply and loaded with two 12? 60W, 16 Ohm Voice of the World speakers. The Voice of the Worlds combined with the analogue solid-state circulatory gives the CR120C the tonal clarity and defi

MORE...


599.00
449.00

Orange Amplifiers Crush Pro Cr120h 120W Guitar Amp Head Orange
"The Orange Crush CR120 is a 120W solid-state amp head that offers the tonal clarity and definition players adore in an Orange amplifier. The Crush CR120 amp is part of the Crush range, marking Orange's first foray into the world of high power, solid-stat

MORE...


60.00
44.99

Marshall Micro Stack 1W Guitar Combo Amp Red
The Marshall MS-2 Micro Stack guitar combo amp packs full Marshall tone into a tiny case. This mighty micro Marshall has switchable Clean and Overdrive modes. This combo offers Volume and Tone controls in its mini packaging. The Tone control provides full

MORE...


349.00
279.00

Hughes & Kettner Tubemeister 110 1X10 Guitar Speaker Cabinet Black
"The Hughes & Kettner TubeMeister 110 guitar speaker cab sports the same Celestion TEN 30 speaker you'll find in the TubeMeister 18 combo. Developed especially for the TubeMeister, this speaker is housed in a specially designed reflex cabinet.10"" Cel

MORE...


1369.02
1369.00

Prs Archon 25 1X12 25W Tube Guitar Combo Amp
"The Archon 25 brings the king of PRS high-gain amplification to the world of small, low wattage tube amps. The Archon's lush distortion and singing clean channel tones are all here in a 25-watt package (switchable to 13 watts via the back panel). The Arc

MORE...


899.99
599.99

Randall Rd20 Diavlo 20W 1X12 Tube Guitar Combo Amp
"The Randall RD20 Diavlo is a two-channel, all-tube 20W 1x12"" combo loaded with 12AX7 preamp and 6V6 power amp tubes. It features Tube Boost Mode, speaker-emulated XLR direct output with ground lift, Class A discrete instrument level FX loop and two-func

MORE...


1879.00
1379.00

Orange Amplifiers Th30c 30W 1X12 Tube Guitar Combo Amp Black
"The TH30 Combo offers the perfect balance between power and portability and is ideal for regular gigging. It's small and light enough to be portable while also offering a phenomenal tonal range for use in the studio environment.Power: 30W (tube)Tubes: fo

MORE...


169.00
139.00

Orange Amplifiers Crush 20 20W 1X8 Guitar Combo Amp Black
"The twin-channel Orange Crush 20 20W guitar combo takes an uncompromising approach to guitar tone and puts it in a compact and portable package. Orange's all-new high-gain, four-stage preamp design serves up a hugely versatile palette of rich distorted t

MORE...


200.01
199.99

Fender Champion 40 Guitar Combo Amp Black
"Simple to use and versatile enough for any style of guitar playing, there's a Champion amp that's right for you whether you're looking for your first practice amp or affordable stage gear. The 40-watt Champion 40 features a single 12"" Special Design spe

MORE...


279.00
245.69

Headway Edm-1 Mini Direct Preamp With Power Supply
"The EDM-1 features Refined Class ""A"" Inputs and Pro Audio IC Components, easy to read Pro-Audio design layout & sturdy metal housings built to endure the hardships equipment sometimes experiences on the road. The EDM-1 is supplied with belt clips,

MORE...


119.99
119.99

Fender Mustang I V.2 20W 1X8 Guitar Combo Amp Black
"The Fender Mustang I V2 guitar combo amp adds new features to one of the best-selling amp series in the world. Get the flexibility you've come to expect from a Mustang. The V.2 series raises the standard for versatility and muscle. Featuring five new amp

MORE...


[back] [1] [2] [3] [4] [5] [6] [7] [8] [9] [10] [11] [12] [13] [14] [15] [16] [17] [18] [19] [20] [21] [22] [23] [24] [25] [26] [27] [28] [29] [30] [31] [32] [33] [34] [35] [36] [37] [38] [39] [40] [41] [42] [43] [44] [45] [46] [47] [48] [49] [50] [51] [52] [53] [54] [55] [56] [57] 58 [59] [60] [61] [62] [63] [64] [65] [66] [67] [68] [69] [70] [71] [72] [73] [74] [75] [76] [77] [next]

Only $14.49
CLICK HERE


---

Only $12.99
CLICK HERE


---

Only $84.99
CLICK HERE
---
4650.00
3799.99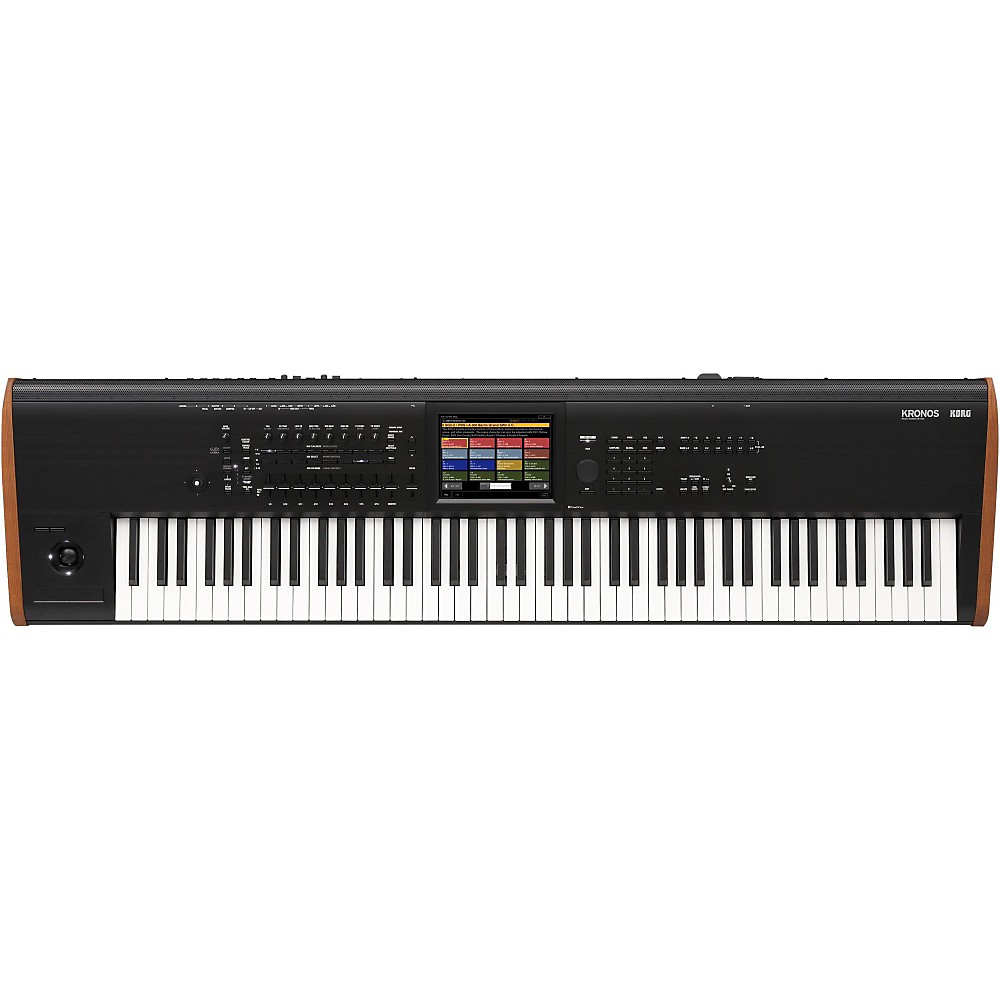 Korg New Kronos 88-Key Music Workstation
"The Korg Kronos is the flagship keyboard of Korg's synthesizer line. It is available in three configurations, each with the same phenomenal performance, production and synthesis capacity. The only difference between the three models is the key bed. This

More Synthesizers And Workstations
---
1599.00
1599.00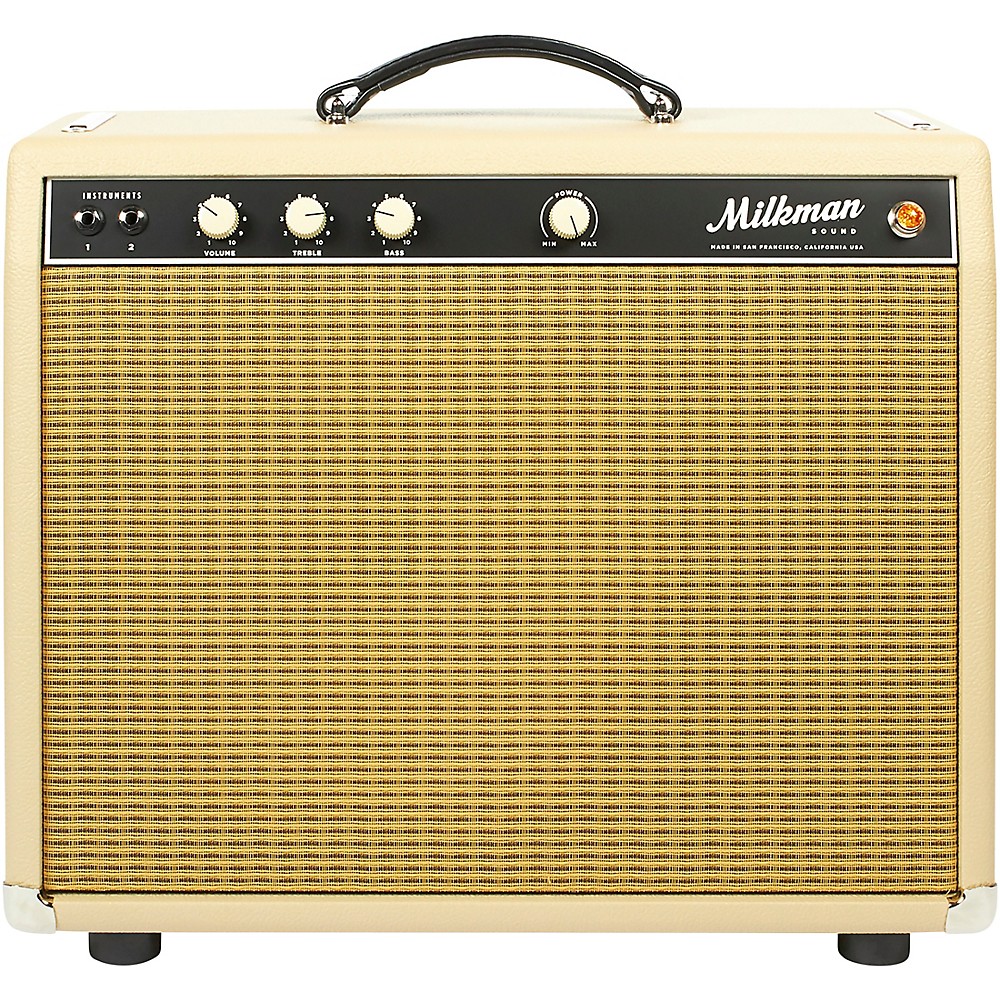 Milkman Sound One Watt Plus 10W 1X12 Tube Guitar Combo Amp Vanilla 12 Jupiter Ceramic
"The Milkman One Watt Plus amplifier adds more to the popular One Watt model. More Power: The One Watt Plus has a pair of 6V6 tubes running in parallel for 10 watts of clean power, and 18 watts of harmonically rich overdriven power. Onboard power scaling

More Guitar Amplifiers
---