Wednesday, October 17th 2018.
Guitar Amps and Amplifiers
Guitar amps by the biggest brand name manufacturers in the music industry. Our lineup includes bass amps, acoustic guitar amps as well as electric guitar amps all for the best prices on the net. Famous names like Fender, Gibson, Peavey, Crate, Marshall, Behringer, Line 6 and others
[back] [1] [2] [3] [4] [5] [6] [7] [8] [9] [10] [11] [12] [13] [14] [15] [16] [17] [18] [19] [20] [21] [22] [23] [24] [25] [26] [27] [28] [29] [30] [31] [32] [33] [34] [35] [36] [37] [38] [39] [40] [41] [42] [43] [44] [45] [46] [47] [48] [49] [50] [51] [52] [53] [54] [55] [56] [57] [58] 59 [60] [61] [62] [63] [64] [65] [66] [67] [68] [69] [70] [71] [72] [73] [74] [75] [76] [77] [next]
475.99
299.95

Fishman Platinum Pro Eq Acoustic Guitar Preamp
"Completely redesigned from the ground up, the all-analog Platinum Pro EQ universal instrument preamp delivers incredibly accurate sonic detail for any acoustic instrument. A discrete, high-headroom preamp combines with precision, high-speed circuitry for

MORE...


3745.01
2496.67

Randall 667 120W Guitar Tube Amp Head Black
"This 120-watt, 6-channel all-tube mega amplifier has six modes per channel, seven MIDI programmable functions per channel, and six gain and volume controls with three-way bright switch for each. Each bank of three EQ sections contain three-way Tone stack

MORE...


339.98
339.98

Yamaha Thr10 Battery Powered Amp Head With Amp Bag
Protect your Yamaha THR10 head with this custom-fitted bag during travel or while it's in storage.

MORE...


229.00
189.00

Orange Amplifiers Crush 20Rt 20W 1X8 Guitar Combo Amp Black
"The Orange Crush 20RT 20W guitar combo builds on Crush 20's twin-channel tonal platform and feature layout with the addition of lush digital spring reverb and on-board chromatic tuner. Create huge dreamy reverb trails perfect for soundscape effects or ad

MORE...


319.00
259.00

Orange Amplifiers Crush 35Rt 35W 1X10 Guitar Combo Amp Orange
"The Orange Crush 35RT 35W guitar combo brings the legendary Orange sound to the rehearsal room. Sharing the Crush 20RT's twin-channel design, digital reverb and chromatic tuner, the Crush 35's larger size and bigger output section delivers even greater p

MORE...


1995.00
1995.00

Fuchs Mantis Jr. 100W Tube Guitar Head
"The Mantis Jr. 100W head is based on the ODS/Casino sized chassis platform, has two channels with a shared bass, middle, treble tone stack, a passive effects loop and 4-8-16 ohm outputs and will include a two-way footswitch for channel switching and gain

MORE...


1179.99
499.99

Dv Mark Dv Jazz 12 45 Watt 1X12 Jazz Combo
"Jazz guitarists are well aware that creating a great jazz tone requires not only the right guitar but also the right amplifier, and the DV Jazz 12 has been designed with jazz in mind.For those who prefer a 12"" combo, still very light and easy to transpo

MORE...


249.99
249.99

Fender Bassbreaker 70W 1X12 Guitar Speaker Cabinet
"Bassbreaker series guitar amplifiers continue Fender's storied lineage with a kind of ""parallel evolution"" that evokes the dawn of hard rock. Bassbreaker takes the original Bassman design and breaks away with features including dark gray lacquered twee

MORE...


449.99
449.99

Fender Bassbreaker 007 1X10 7W Tube Guitar Combo Amp
"Bassbreaker series guitar amplifiers continue Fender's storied lineage with a kind of ""parallel evolution"" that evokes the dawn of hard rock. Bassbreaker breaks away from tradition with features that add up to pure tube greatness. Powerful and unpreten

MORE...


650.01
649.99

Fender Bassbreaker 15W 1X12 Tube Guitar Combo Amp
"Supercharged with a plethora of flexible features, the Bassbreaker 15 is a top-notch performer for stage or studio. This chameleon-like amp creates its magic with a trio of 12AX7 preamp tubes feeding into two EL84 power tubes for 15 watts of tight, moder

MORE...


899.99
899.99

Fender Acoustic Sfx 2-Channel 160W Acoustic Guitar Stereo Amp
"The Fender Acoustic SFX amplifier gives acoustic players full, natural tone and stunning Stereo Field Expansion technology (SFX), which goes beyond stereo for room-filling tonal imagery that envelops the listener in a rich acoustic experience. Its gracef

MORE...


249.00
189.00

Orange Amplifiers Micro Dark 20W Tube Hybrid Amp Head
"After much player demand, Orange is building on both its diminutive Micro series and high-gain Dark series with the aptly named Micro Dark. It has more gain than the original Micro Terror, and it's smaller than the Dark Terror, an awesomely potent combin

MORE...


2499.99
1399.99

Dv Mark Fg Multiamp Frank Gamble Signature Guitar Head
"Frank Gambale and DV Mark worked together to develop an all-in-one amp that compliments his remarkable sound and technique. The incredible tones of Frank's signature amp called Ampli-tude are now added to the virtual amps, incredible effects, features an

MORE...


570.00
449.99

Marshall Code 100W 2X12 Guitar Combo Amp Black
"The Marshall CODE 100W 2x12 combo combines the Marshall legacy with state-of-the-art technology, culminating in a potent amp that taps into all the tones you crave.The range offers a choice of digital amp models, power amps, cabinet simulations, FX and m

MORE...


299.99
199.99

Bugera V5 Infinium 5W 1X8 All Tube Guitar Combo Amp
"The timeless design and sound of the all-tube amp has made its indelible mark on countless beloved tracks spanning the history of the electric guitar. With the ultimate pursuit of those wonderfully saturated and buttery vintage tones in mind, Bugera prou

MORE...


[back] [1] [2] [3] [4] [5] [6] [7] [8] [9] [10] [11] [12] [13] [14] [15] [16] [17] [18] [19] [20] [21] [22] [23] [24] [25] [26] [27] [28] [29] [30] [31] [32] [33] [34] [35] [36] [37] [38] [39] [40] [41] [42] [43] [44] [45] [46] [47] [48] [49] [50] [51] [52] [53] [54] [55] [56] [57] [58] 59 [60] [61] [62] [63] [64] [65] [66] [67] [68] [69] [70] [71] [72] [73] [74] [75] [76] [77] [next]

Only $14.49
CLICK HERE


---

Only $12.99
CLICK HERE


---

Only $84.99
CLICK HERE
---
999.00
699.99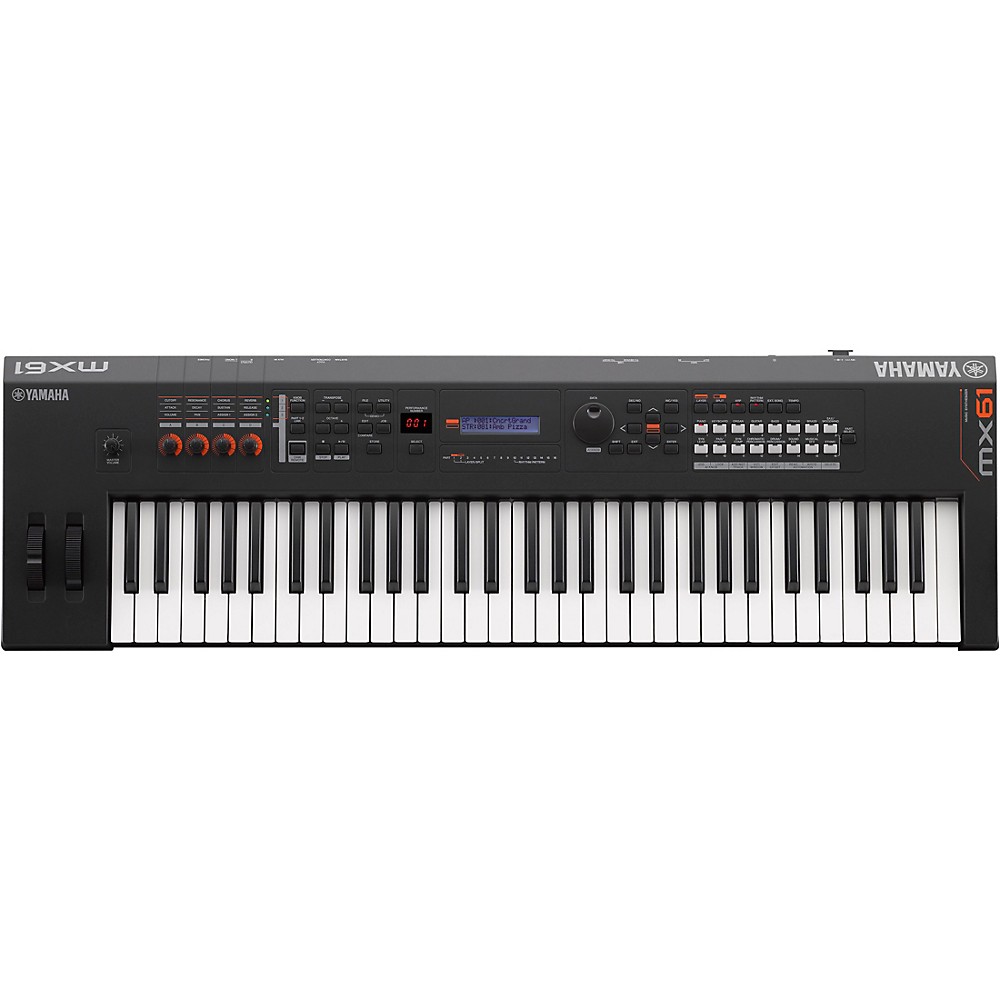 Yamaha Mx61 61 Key Music Production Synthesizer Black
"The MX v2 is a compact, lightweight Music Synthesizer with over 1000 Motif Voices plus deep computer and iOS integration. MX v2 adds a Class Compliant USB audio and MIDI interface and unlocks the new FM Essential iOS synth app. Available with 49 or 61 to

More Synthesizers And Workstations
---
999.99
499.99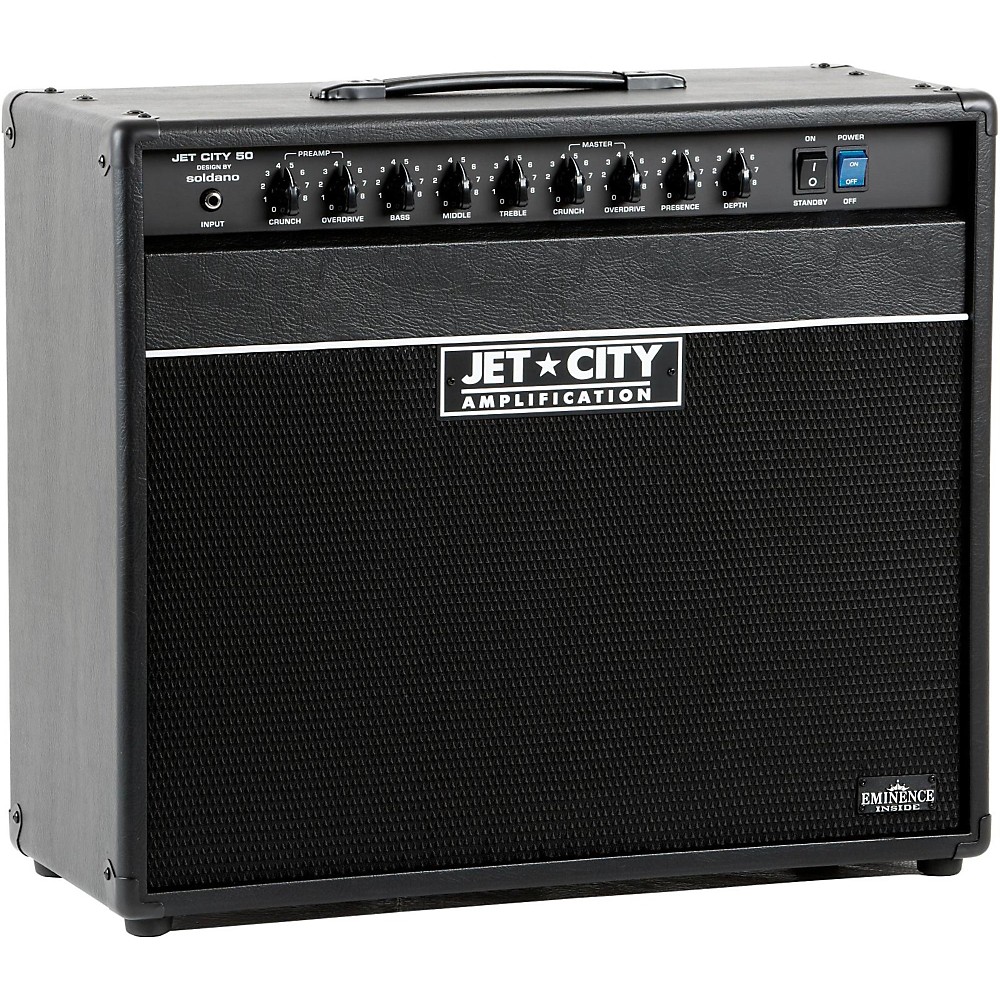 Jet City Amplification Jca5012c 50W 1X12 Tube Guitar Combo Amp Black/Blue
"50 watts from a pair of 6L6 power tubes and all the features of the JCA100H make the JCA50H Tube Guitar Combo Amp ideal for gigging musicians who need plenty of stage volume with some nice power amp distortion. The Normal channel can range from clean ton

More Guitar Amplifiers
---