Friday, October 19th 2018.
Guitar Amps and Amplifiers
Guitar amps by the biggest brand name manufacturers in the music industry. Our lineup includes bass amps, acoustic guitar amps as well as electric guitar amps all for the best prices on the net. Famous names like Fender, Gibson, Peavey, Crate, Marshall, Behringer, Line 6 and others
[back] [1] [2] [3] [4] [5] [6] [7] [8] [9] [10] [11] [12] [13] [14] [15] [16] [17] [18] [19] [20] [21] [22] [23] [24] [25] [26] [27] [28] [29] [30] [31] [32] [33] [34] [35] [36] [37] [38] [39] [40] [41] [42] [43] [44] [45] [46] [47] [48] [49] [50] [51] [52] [53] [54] [55] [56] [57] [58] [59] 60 [61] [62] [63] [64] [65] [66] [67] [68] [69] [70] [71] [72] [73] [74] [75] [76] [77] [next]
1169.00
899.99

Roland Blues Cube Artist 80W 1X12 Guitar Combo Amp
"The reinvented Blues Cube series launches the classic 1x12 combo amp into a new era, combining warm, buttery 6L6 tube sound and response with modern reliability and easy portability. Going far beyond modeling, Roland's Tube Logic design philosophy starts

MORE...


3199.00
2349.00

Orange Amplifiers Rockerverb 50 Mkiii 50W 2X12 Tube Guitar Combo Amp Black
"Celebrating its 10th anniversary last year, the Rockerverb Series demonstrates better than anything else that a workhorse amp can be a master of all trades. New for spring 2015, the Rockerverb 50 MKIII 2x12"" head combines over a decade of user feedback

MORE...


285.00
249.00

Marshall Code 25W 1X10 Guitar Combo Amp Black
"The Marshall CODE 25W 1x10 combo combines the Marshall legacy with state-of-the-art technology, culminating in a potent little amp that taps into all the tones you crave.The range offers a choice of digital amp models, power amps, cabinet simulations, FX

MORE...


439.99
349.99

Vox Av30 30W 1X10 Analog Modeling Guitar Combo Amp Black
"Perfect for the studio or a small club, the AV30 is a fully-featured analog amp that packs decades worth of tones into a compact package. The AV30's unique multi-circuit analog pre-amp utilizes a 12AX7 tube to provide a full complement of clean, crunch,

MORE...


49.99
49.99

C.B. Gitty Cigar Box Amplifier Kit
"The C. B. Gitty Cigar Box Amp contains all you need to be churning out 2.5w of power within a few hours. (9v battery not included). Perfect for those situations where you don't need to blast the neighbors but still want a funky tone.This is a complete ci

MORE...


209.99
149.99

Vox Vxii 30W 1X8 Digital Modeling Guitar Combo Amp
"In the 20 years since modeling amps were introduced to the world, their sound quality has advanced dramatically thanks to the progression of digital technology. Today, along with tube amps and transistor amps, modeling amps have earned a firm position am

MORE...


2268.00
2268.00

Kemper Profiler Rack + Remote Bundle
"The Kemper Profiling Amplifier enables you to do what generations of guitar players have been waiting for: to capture the soul of all your amps (and so many more) inside a lunchbox-sized amplifier.With cutting edge technology Kemper captures the sonic DN

MORE...


58.99
44.99

Vox Amplug 2 Ac30 Guitar Headphone Amp
"Offering the easiest way to enjoy true analog amplifier sound in your headphones, the amPlug series has been a bestseller since it first appeared in 2007.With amPlug 2, the crucial analog circuit has been drastically improved, and each model now provides

MORE...


229.00
189.00

Orange Amplifiers Crush 20Rt 20W 1X8 Guitar Combo Amp Orange
"The Orange Crush 20RT 20W guitar combo builds on Crush 20's twin-channel tonal platform and feature layout with the addition of lush digital spring reverb and on-board chromatic tuner. Create huge dreamy reverb trails perfect for soundscape effects or ad

MORE...


779.00
599.99

Roland Jc-40 40W 2X10 Jazz Chorus Guitar Combo Amp
"The JC-40 Jazz Chorus delivers Roland' renowned ""JC clean"" tone and signature stereo chorus effect in a compact combo amp with evolved features for the modern guitarist. Like the flagship JC-120 amp that it's based on, the JC-40 offers a classic stereo

MORE...


599.99
499.94

Peavey 6505 Mh Micro 20W Tube Guitar Amp Head
"Part of Peavey's celebrated 6505 Series, the all-tube 6505 MH authentically produces the legendary tones of the Peavey 6505 in a small, portable package. The 6505 MH has two channels that follow the same gain structure and voicing of its iconic big broth

MORE...


1100.01
1099.99

Fender Hot Rod Deville Michael Landau 60W 2X12 Tube Guitar Combo Amp
"The Fender Hot Rod DeVille ML 60W 2x12"" tube guitar combo amplifier delivers beautiful tube tone with features inspired by instrumental solo artist, world-class sideman, session master and ""players' player"" Michael Landau. An influential guitarist kno

MORE...


279.99
199.99

Line 6 Spider V 30 30W 1X8 Guitar Combo Amp
"Featuring a huge collection of upgraded amp and effects models, a clean and modern design, and a specialized full-range speaker system, Spider V 30 is the best-sounding and easiest to use Spider ever. Choose from over 200 newly refined amps, cabs and eff

MORE...


999.99
999.99

Fender Acoustic Pro 200W 1X12 Acoustic Guitar Combo Amp
"Offering a sonic experience like no other, Acoustic Pro amplifiers are true ""audiophile amps,"" delivering superior live sound with studio-quality effects. Along with a flexible pro feature set, Acoustic Pro offers high-grade components and technology,

MORE...


1399.99
999.99

Line 6 Firehawk 1500 Stereo Guitar Combo Amp
"Featuring award-winning tone that's consistently great at any volume and advanced tone modeling, Firehawk 1500 is a 6-speaker stage amp for guitarists who want to sound their best in every stage and practice environment. Its four amplifiers combine for 6

MORE...


[back] [1] [2] [3] [4] [5] [6] [7] [8] [9] [10] [11] [12] [13] [14] [15] [16] [17] [18] [19] [20] [21] [22] [23] [24] [25] [26] [27] [28] [29] [30] [31] [32] [33] [34] [35] [36] [37] [38] [39] [40] [41] [42] [43] [44] [45] [46] [47] [48] [49] [50] [51] [52] [53] [54] [55] [56] [57] [58] [59] 60 [61] [62] [63] [64] [65] [66] [67] [68] [69] [70] [71] [72] [73] [74] [75] [76] [77] [next]

Only $14.49
CLICK HERE


---

Only $12.99
CLICK HERE


---

Only $84.99
CLICK HERE
---
4650.00
3799.99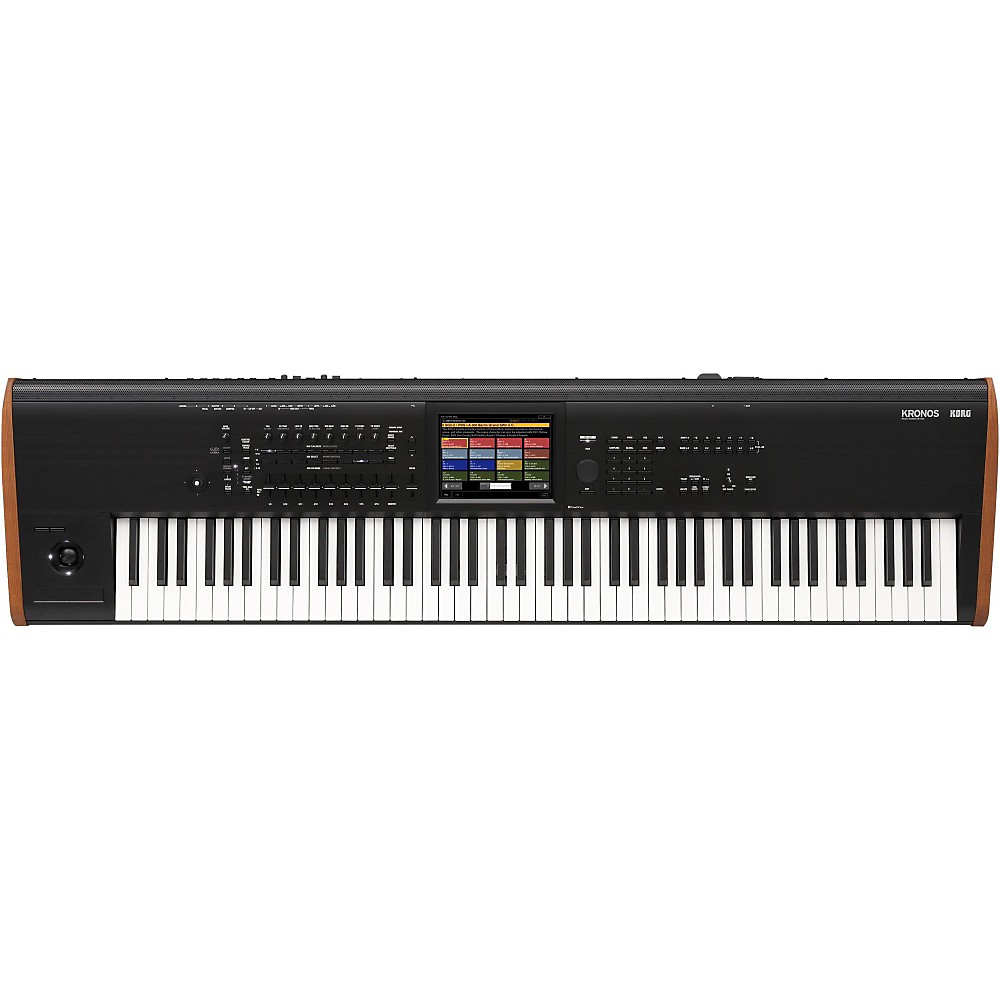 Korg New Kronos 88-Key Music Workstation
"The Korg Kronos is the flagship keyboard of Korg's synthesizer line. It is available in three configurations, each with the same phenomenal performance, production and synthesis capacity. The only difference between the three models is the key bed. This

More Synthesizers And Workstations
---
1599.00
1599.00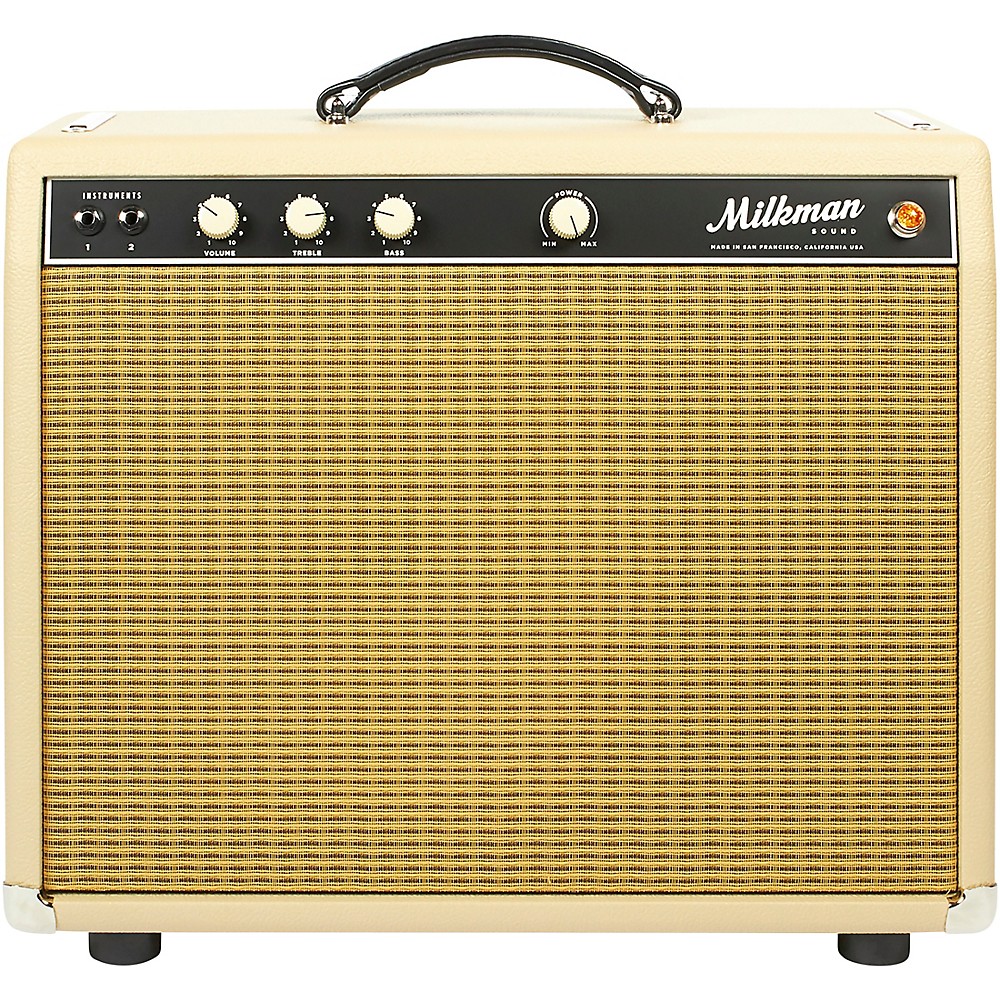 Milkman Sound One Watt Plus 10W 1X12 Tube Guitar Combo Amp Vanilla 12 Jupiter Ceramic
"The Milkman One Watt Plus amplifier adds more to the popular One Watt model. More Power: The One Watt Plus has a pair of 6V6 tubes running in parallel for 10 watts of clean power, and 18 watts of harmonically rich overdriven power. Onboard power scaling

More Guitar Amplifiers
---