Friday, October 19th 2018.
Guitar Amps and Amplifiers
Guitar amps by the biggest brand name manufacturers in the music industry. Our lineup includes bass amps, acoustic guitar amps as well as electric guitar amps all for the best prices on the net. Famous names like Fender, Gibson, Peavey, Crate, Marshall, Behringer, Line 6 and others
[back] [1] [2] [3] [4] [5] [6] [7] [8] [9] [10] [11] [12] [13] [14] [15] [16] [17] [18] [19] [20] [21] [22] [23] [24] [25] [26] [27] [28] [29] [30] [31] [32] [33] [34] [35] [36] [37] [38] [39] [40] [41] [42] [43] [44] [45] [46] [47] [48] [49] [50] [51] [52] [53] [54] [55] [56] [57] [58] [59] [60] 61 [62] [63] [64] [65] [66] [67] [68] [69] [70] [71] [72] [73] [74] [75] [76] [77] [next]
1000.00
899.99

Radial Engineering Headload Guitar Amp Load Box 4 Ohms
"The Headload is a combination load box and attenuator that is capable of handling up to 130-watts RMS of continuous power and peaks of 180 watts. Inserted between the head and cabinet, it allows the guitar amp to be driven hard while reducing the output

MORE...


1310.00
799.99

Yamaha Thr100hd 100W Modeling Guitar Amp Head
"The THR100H Dual packs true dual-amp functionality into a single 5kg package. Both amps feature five custom-voiced amp types with natural, organic overdrive, Yamahas ultra-dynamic power amp with selectable output tube simulations and selectable class A o

MORE...


1099.99
1099.99

Fender Limited Edition '65 Princeton Reverb 15W 1X12 Tube Guitar Combo Amp Bordeaux Reserve
"In the pantheon of great amps, there are few that stand the test of time like the Fender Princeton and its signature clean tones. Theres that long, luscious spring reverb that lets players dial in everything from ethereal echoes to cavernous swirls. Ther

MORE...


349.95
169.95

Darkglass Tone Capsule Guitar Preamp
"The Tone Capsule is an unusual, but effective take on onboard preamplifiers. Its designed to respect your instruments natural character while expanding exponentially the tonal possibilities.How is it unique? It doesnt have a Treble control. The idea was

MORE...


1000.01
999.99

Fender '57 Custom Champ 5W 1X8 Tube Guitar Amp Lacquered Tweed
"One of the most popular amplifiers of all time lives again in the 57 Custom Champ. Renown for its flexibility, ease-of-use and knockout tone this is the classic sound heard on thousands of recordings. A wide variety of playable tones inhabit this hand-wi

MORE...


1399.00
999.99

Boss Waza 212 - 2X12 Guitar Amplifier Cabinet
"The BOSS Waza Amp Cabinet 212 is specially crafted for compatibility with the Waza Amp Head, and is a combination born of the same innovative spirit used in pursuit of the ideal rock sound from the beginning of the rock era. The Waza Amp Head and Cabinet

MORE...


1995.00
1499.00

Supro 1650Rt Royal Reverb 35/60W 2X10 Tube Guitar Combo Amp
"The 1650RT Royal Reverb is the flagship tube amplifier of the Supro line. This retro-modern masterpiece updates the mid-'60s classic with an all-tube feature set designed to deliver superior sonic flexibility and ample headroom along with enough stage vo

MORE...


119.99
89.99

Vox Pathfinder 10 Guitar Combo Amp
"The Pathfinder 10 pumps 10 tone-filled watts out into a solid 6.5"" speaker. Use the Clean/Overdrive switch to instantly go from a clean, chime-y tone to the creamy warm VOX signature distortion. Set your gain higher, and switch from a crunchy blues to a

MORE...


93.99
69.99

Blackstar Fly 3 3W 1X3 Bass Mini Guitar Amp
"Blackstar's FLY 3 BASS is the compact mini amp for your bass guitar. Combining optional battery power, two channels, EQ and a compressor, it's the perfect take-anywhere bass amp. Whether playing bass, or playing your music, take your FLY 3 BASS with you

MORE...


329.99
299.99

Line 6 Amplifi 30 30W Modeling Guitar Combo Amp
"AMPLIFi 30 is a compact stereo modeling guitar amp that delivers the award-winningAMPLIFi experience in a convenient tabletop package. Improve your skills and practice along with your favorite songs wirelessly via a unique 4-way Bluetooth enabl

MORE...


599.99
399.99

Bugera V55hd Infinium 55W Tube Guitar Amp Head
"Building on Bugera's original and inspired V55 amp design, the impressively full-featured and hand-built, 55-Watt, 2-Channel Vintage V55 Infinium tube combo amplifier not only exudes vintage sound and style, but possesses modern features that will launch

MORE...


499.99
299.99

Dv Mark Micro50 50W Guitar Amp Head
"Try this super-micro 50W guitar amp and you won't believe the volume and classic sound quality that it delivers, thanks to the innovative design and its small package. The DV MICRO 50 features two channels with user-friendly and effective controls and on

MORE...


799.99
599.99

Vox Ac15ch Custom 15W Tube Guitar Amp Head Black
"The Vox 15W AC15CH 15W tube head utilizes 12AX7 tubes in the preamp and EL84 tubes in the power amp. The Normal and Top Boost channels each have a dedicated volume control, and the Top Boost channel also provides Treble and Bass tone controls. In the Mas

MORE...


840.00
699.00

Fryette Ps-2 Power Station Integrated Reactance Amplifier
"The Fryette Power Station Integrated Reactance Amplifier is an easy to use Power Attenuator for controlling the volume of high-powered amplifiers with none of the drawbacks of a conventional attenuator, and a Tube Power Booster that can turn any mini-amp

MORE...


1199.99
849.99

Dv Mark Ac101 150W 1X10 Compact Acoustic Guitar Combo Amp Brown
"The DV AC101 is a compact, powerful combo designed for all acoustic instruments including acoustic guitar, classical guitar, archtop guitar, acoustic bass, mandolin, violin, cello, banjo, etc. The two channels (one of which accepts a mic input) allow to

MORE...


[back] [1] [2] [3] [4] [5] [6] [7] [8] [9] [10] [11] [12] [13] [14] [15] [16] [17] [18] [19] [20] [21] [22] [23] [24] [25] [26] [27] [28] [29] [30] [31] [32] [33] [34] [35] [36] [37] [38] [39] [40] [41] [42] [43] [44] [45] [46] [47] [48] [49] [50] [51] [52] [53] [54] [55] [56] [57] [58] [59] [60] 61 [62] [63] [64] [65] [66] [67] [68] [69] [70] [71] [72] [73] [74] [75] [76] [77] [next]

Only $14.49
CLICK HERE


---

Only $12.99
CLICK HERE


---

Only $84.99
CLICK HERE
---
4650.00
3799.99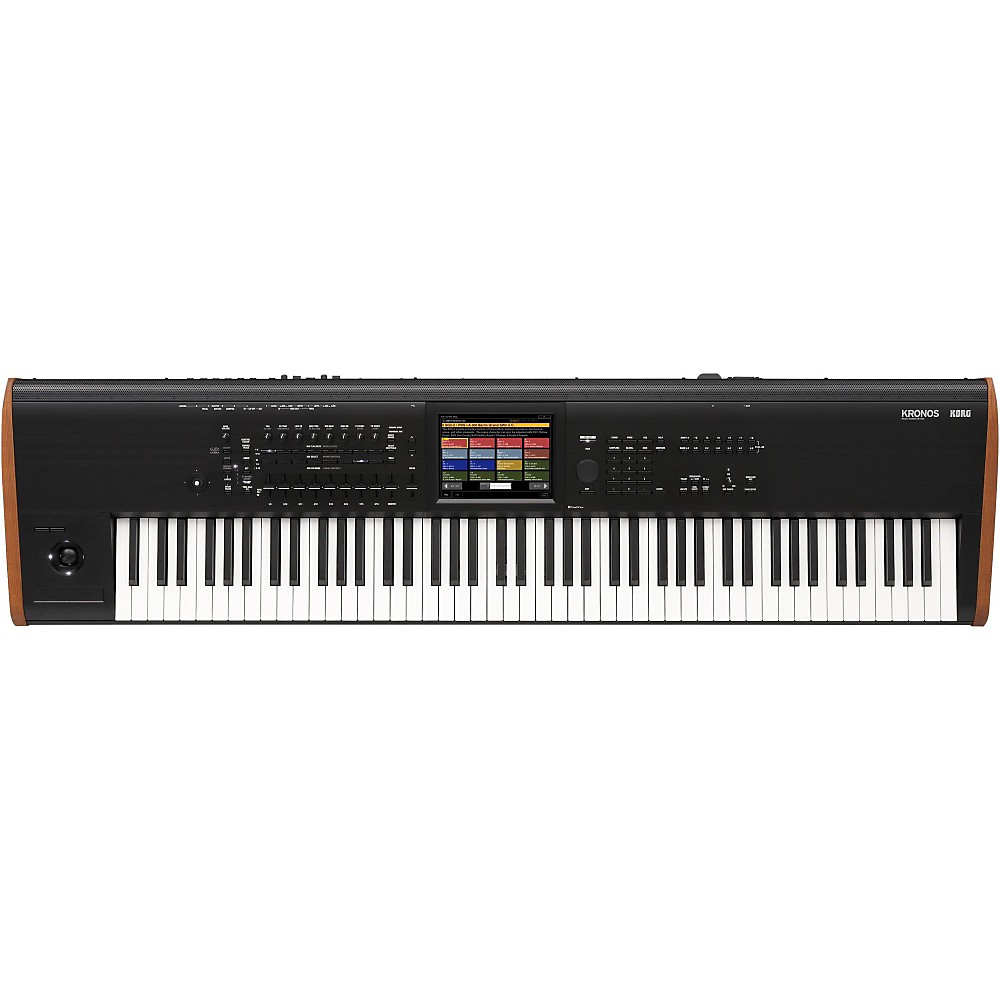 Korg New Kronos 88-Key Music Workstation
"The Korg Kronos is the flagship keyboard of Korg's synthesizer line. It is available in three configurations, each with the same phenomenal performance, production and synthesis capacity. The only difference between the three models is the key bed. This

More Synthesizers And Workstations
---
1599.00
1599.00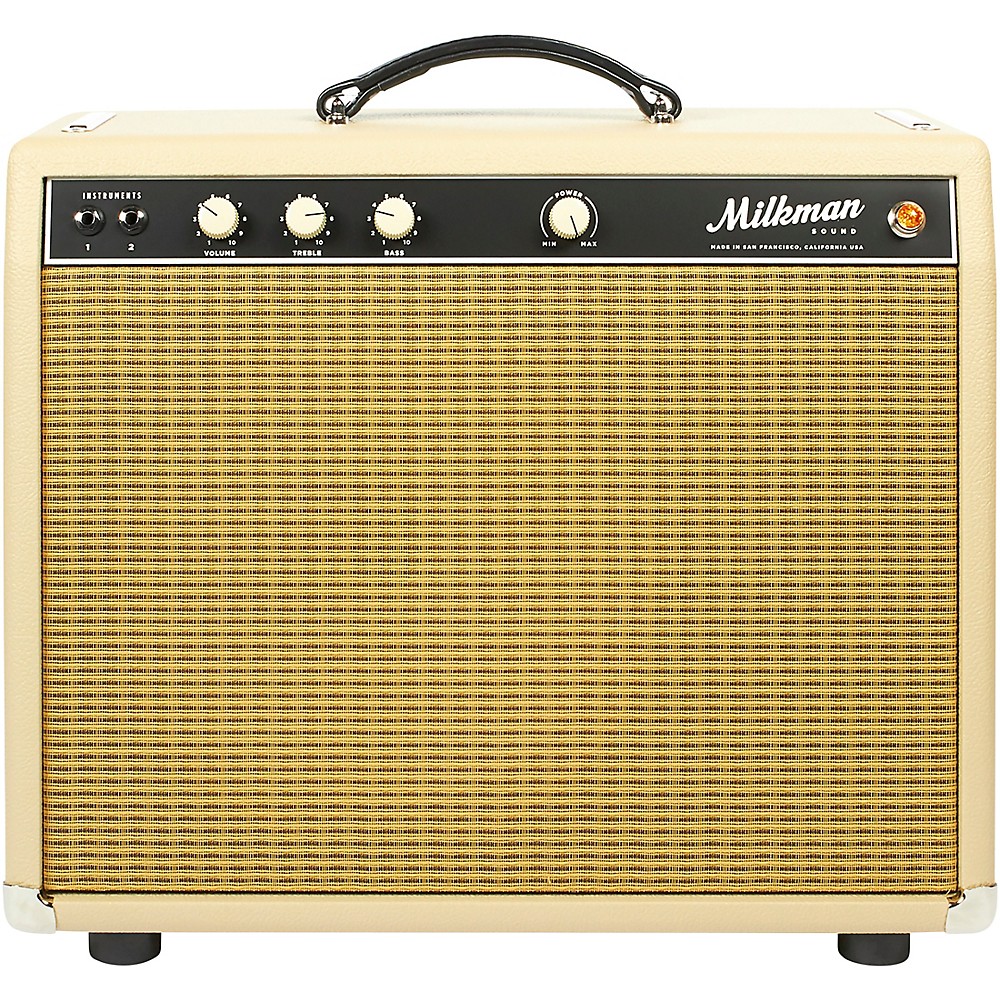 Milkman Sound One Watt Plus 10W 1X12 Tube Guitar Combo Amp Vanilla 12 Jupiter Ceramic
"The Milkman One Watt Plus amplifier adds more to the popular One Watt model. More Power: The One Watt Plus has a pair of 6V6 tubes running in parallel for 10 watts of clean power, and 18 watts of harmonically rich overdriven power. Onboard power scaling

More Guitar Amplifiers
---