Friday, October 19th 2018.
Guitar Amps and Amplifiers
Guitar amps by the biggest brand name manufacturers in the music industry. Our lineup includes bass amps, acoustic guitar amps as well as electric guitar amps all for the best prices on the net. Famous names like Fender, Gibson, Peavey, Crate, Marshall, Behringer, Line 6 and others
[back] [1] [2] [3] [4] [5] [6] [7] [8] [9] [10] [11] [12] [13] [14] [15] [16] [17] [18] [19] [20] [21] [22] [23] [24] [25] [26] [27] [28] [29] [30] [31] [32] [33] [34] [35] [36] [37] [38] [39] [40] [41] [42] [43] [44] [45] [46] [47] [48] [49] [50] [51] [52] [53] [54] [55] [56] [57] [58] [59] [60] [61] 62 [63] [64] [65] [66] [67] [68] [69] [70] [71] [72] [73] [74] [75] [76] [77] [next]
849.99
599.99

Egnater Rebel-20 Mark Ii 20W Guitar Tube Head
"The original Rebel-20 launched in 2008, took the amp industry by storm and in the process helped create the now popular ""lunch box"" amp category. With over 10,000 satisfied players and countless worldwide accolades including Guitar Player's Editors pic

MORE...


3099.00
3099.00

Diezel Paul 45W Tube Guitar Amplifier Head
"The Diezel Paul is a 45-watt head that delivers sparkling cleans to great dirty sounds paired added by a singing lead channel from a pair of JJ KT77 output tubes and six 12AX7 preamp tubes. Features include three MIDI-switchable preamp sections (""clean"

MORE...


1800.00
1299.95

Marshall Mini Silver Jubilee 20W Tube Guitar Head Silver
"The JCM25/50 Silver Jubilee Series was produced in 1987 to celebrate 25 years of Marshall Amplification and 50 years of Jim Marshall being in the music business.The 20-watt 2525 Mini Jubilee is expertly crafted and is designed, engineered and constructed

MORE...


119.00
99.00

Orange Amplifiers Crush12 12W 1X6 Guitar Combo Amp Orange
"The smallest of the full-format Crush models, the Orange Crush 12 12W guitar combo is designed for guitarists with a no-nonsense attitude to quality tone. Featuring a powerful 3-band EQ, dedicated overdrive control, plus Orange's new CabSim-loaded headph

MORE...


339.99
249.99

Vox Valvetronix Vt40x 40W 1X10 Guitar Modeling Combo Amp
"Part of the VTX Series, the Valvetronix VT40X is a perfect combination of innovation and tradition. These amps combine sophisticated modeling technology with a multi-stage tube pre-amp circuit to reproduce the unique distortion, touch sensitivity, and th

MORE...


2400.00
1799.99

Supro 1688T Big Star 25W 2X12 Tube Guitar Combo Amp
"The 1688T Big Star is the largest and most aggressive Supro 1964 Reissue amplifier. This all-tube luxury 2x12 combines the instantly recognizable tone of the Supro Class-A power amp with a pair of custom 12 drivers housed in a wide-body, vintage correct

MORE...


489.99
379.99

Vox Valvetronix Vt100x 100W 1X12 Digital Modeling Guitar Combo Amp
"The VOX VT100X 100W 1x12 combo features a brand new modeling engine and sounds even better than ever! By using VET (Virtual Element Technology), which is based on an analysis of the components and amp circuits themselves, VTX amplifiers produce the most

MORE...


239.99
149.95

Fishman Platinum Stage Acoustic Guitar Preamp
"Completely redesigned from the ground up, the all-analog Platinum Stage universal instrument preamp delivers incredibly accurate sonic detail for any acoustic instrument.A discrete, high-headroom preamp combines with precision, high-speed circuitry for p

MORE...


618.99
469.99

Blackstar Id:Core150 150W 2X10 Guitar Combo Amp
"The ID:Core150 is a 150W solid-state combo that provides incredible tone and flexibility thanks to a simple and intuitive control set with two 10"" speakers, which provide super wide stereo for an immersive playing experience that will have you hooked on

MORE...


350.00
299.99

Marshall Code 412 120W 4X12 Guitar Speaker Cabinet Black
"Designed to be used with the Marshall CODE100H head, the CODE 412 is a 100 Watt, 4 x 12 angled cab, loaded with custom speakers.Power handling: 120WSpeakers: 4x12 Marshall customImpedance: 8 ohmSingle 1/4 in. inputDimensions: 27.36 in. x 26.57 in. x 15.3

MORE...


1700.01
1699.99

Fender Gb George Benson Twin Reverb 2X12 Guitar Combo Amp Gray
"Inspired by one of the worlds foremost jazz guitarists, George Benson, the all-tube GB Twin Reverb amp produces rich, punchy tone with smooth attack and singing sustain. Dignified looks and refined sound combine with lighter weight in&nbsp

MORE...


1249.99
945.40

Engl Rockmaster 20W Tube Guitar Amp Head With Reverb
"What else would you need to step in the world of rock than two well-dressed channels of clean and lead tones? The New Engl RockMaster 20 20W 1x10 head delivers more. The built-in power soak offers all colors of pure tube excitement and extends the tone r

MORE...


1949.99
1949.99

Morgan Amplification Pr12c 12W 1X12 Tube Guitar Combo Amp
"The Morgan PR12 is based around the small American 12W combo from the '60s. It has been updated with a bigger power supply and tightened low end and utilizes a 12 Greenback Celestion. This amp incorporates all of the mods Morgan has been asked to do on t

MORE...


1199.00
1199.00

Diezel 412Rv 280W 4X12 Rear Loaded Guitar Amplifier Cabinet Black
"The Diezel 412RV is a rear-loaded 4x12 cabinet loaded with four Vintage 30 Celestion speakers. This Baltic birch cabinet provides stunning full tone and projection, with a nod towards the vintage and is the choice of countless guitar players including My

MORE...


699.00
679.00

Aer Dual-Mix 2 Acoustic Guitar Direct Box And Preamp
"The AER Dual-Mix 2 is a 2-channel preamp for instrument/line or microphone signals. You can think of it as a small mixer, a DI to go straight into a PA, a line out to go to a monitor or amp, a headphone amp, or to add two additional channels to your amp.

MORE...


[back] [1] [2] [3] [4] [5] [6] [7] [8] [9] [10] [11] [12] [13] [14] [15] [16] [17] [18] [19] [20] [21] [22] [23] [24] [25] [26] [27] [28] [29] [30] [31] [32] [33] [34] [35] [36] [37] [38] [39] [40] [41] [42] [43] [44] [45] [46] [47] [48] [49] [50] [51] [52] [53] [54] [55] [56] [57] [58] [59] [60] [61] 62 [63] [64] [65] [66] [67] [68] [69] [70] [71] [72] [73] [74] [75] [76] [77] [next]

Only $14.49
CLICK HERE


---

Only $12.99
CLICK HERE


---

Only $84.99
CLICK HERE
---
4650.00
3799.99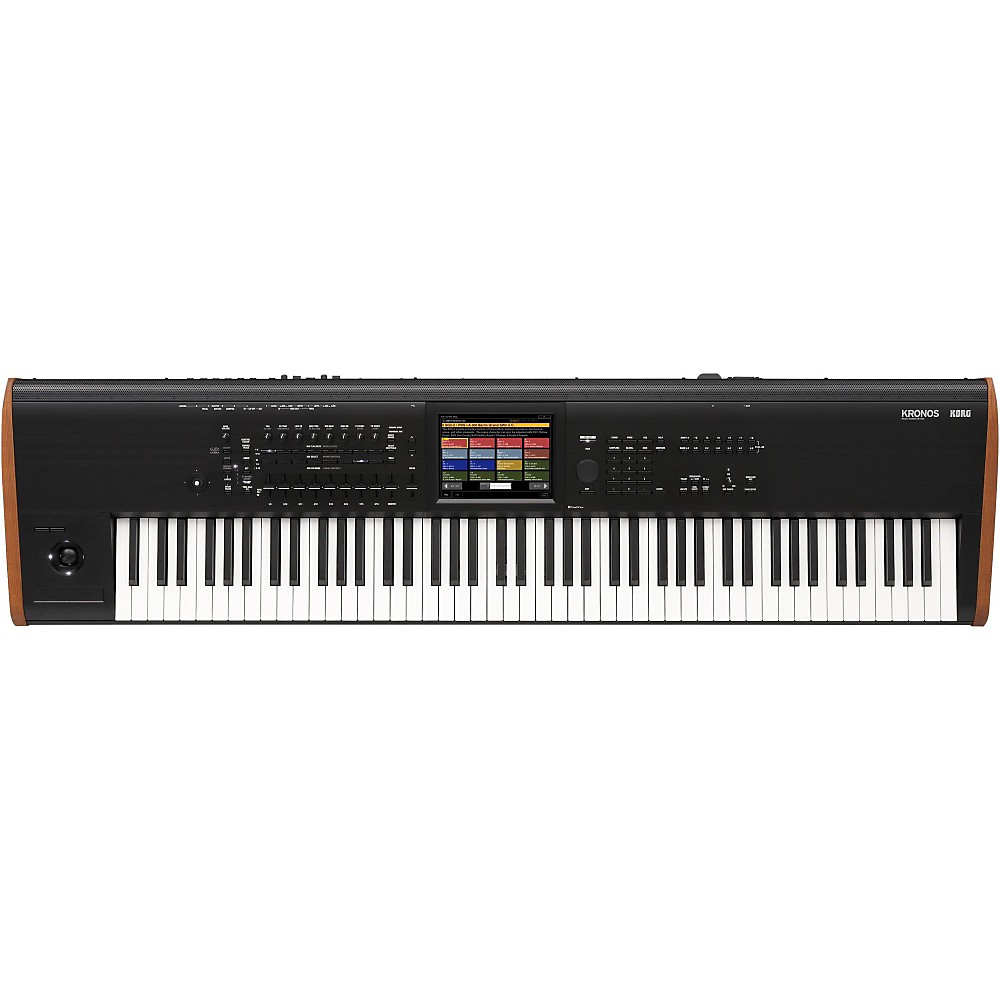 Korg New Kronos 88-Key Music Workstation
"The Korg Kronos is the flagship keyboard of Korg's synthesizer line. It is available in three configurations, each with the same phenomenal performance, production and synthesis capacity. The only difference between the three models is the key bed. This

More Synthesizers And Workstations
---
1599.00
1599.00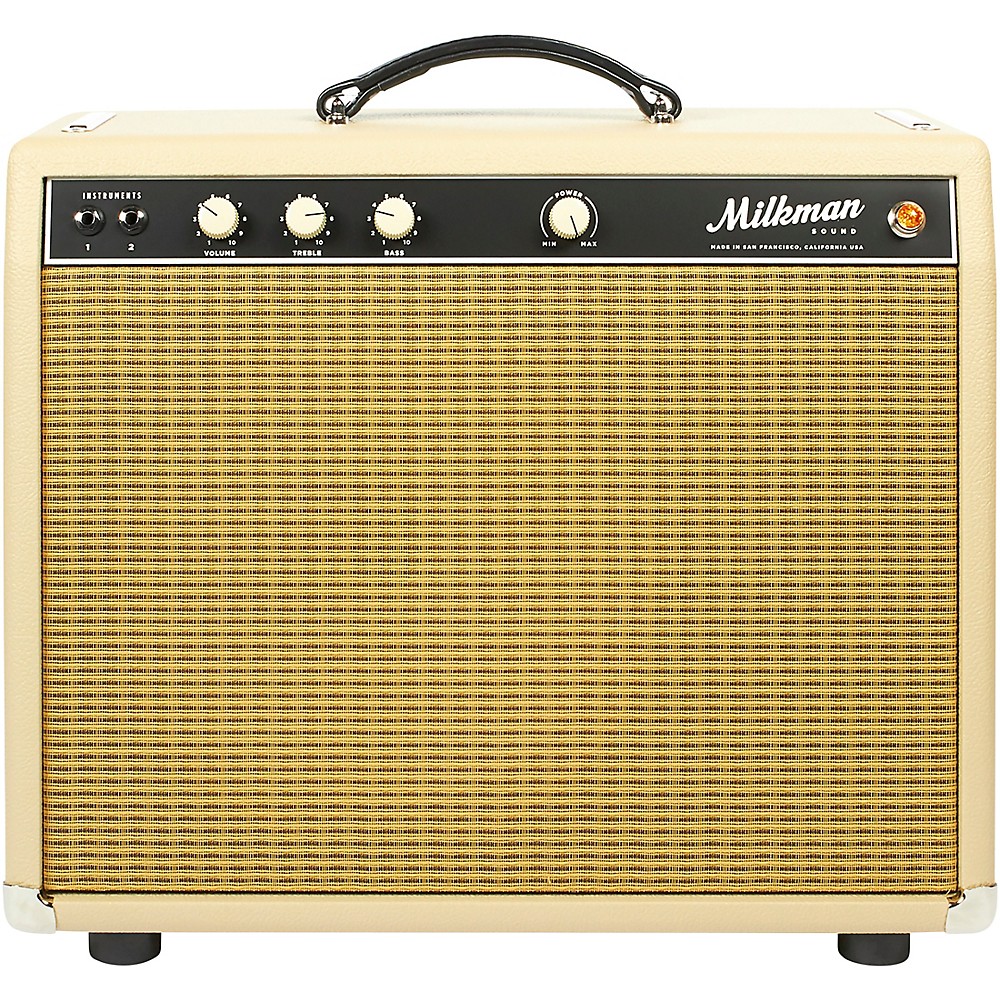 Milkman Sound One Watt Plus 10W 1X12 Tube Guitar Combo Amp Vanilla 12 Jupiter Ceramic
"The Milkman One Watt Plus amplifier adds more to the popular One Watt model. More Power: The One Watt Plus has a pair of 6V6 tubes running in parallel for 10 watts of clean power, and 18 watts of harmonically rich overdriven power. Onboard power scaling

More Guitar Amplifiers
---