Friday, October 19th 2018.
Guitar Amps and Amplifiers
Guitar amps by the biggest brand name manufacturers in the music industry. Our lineup includes bass amps, acoustic guitar amps as well as electric guitar amps all for the best prices on the net. Famous names like Fender, Gibson, Peavey, Crate, Marshall, Behringer, Line 6 and others
[back] [1] [2] [3] [4] [5] [6] [7] [8] [9] [10] [11] [12] [13] [14] [15] [16] [17] [18] [19] [20] [21] [22] [23] [24] [25] [26] [27] [28] [29] [30] [31] [32] [33] [34] [35] [36] [37] [38] [39] [40] [41] [42] [43] [44] [45] [46] [47] [48] [49] [50] [51] [52] [53] [54] [55] [56] [57] [58] [59] [60] [61] [62] 63 [64] [65] [66] [67] [68] [69] [70] [71] [72] [73] [74] [75] [76] [77] [next]
3000.01
2999.99

Fender '57 Custom Twin 40W 2X12 Tube Guitar Amp Lacquered Tweed
"The 57 Custom Twin-Amp replicates the original low-powered tweed Twin circuit, coveted for its sweet, singing tone and highly responsive dynamics. This responsive hand-wired amp generates clear tone with a bit of hair to bring out the expressiveness and

MORE...


4399.00
4399.00

Diezel Vh4 100W Tube Guitar Amp Head
"The mighty VH4 head is the powerhouse that put Diezel on the map. Dissatisfied with the sounds from commonly available amps, rocker Peter Diezel created the VH4 tone monster in 1994 just to please himselfand got so many requests from tone-hungry fellow g

MORE...


1538.38
899.95

Fishman Sa330x Performance System
"The original SA220 Performance System established itself as a go-to PA/amplifier for voice, playback and amplified acoustic instruments.Building on that original foundation of delivering portability and great Fishman- quality sound, all at a great price,

MORE...


1799.99
1799.99

Friedman Runt-50 50W Tube Guitar Amp Head
"The Runt-50 is a versatile 50-watt head that delivers Friedman's legendary tone from a versatile 2 channel amp. The Runt-50 power section is driven by two EL34s and the preamp features four 12AX7s. The American inspired clean channel features volume, bas

MORE...


599.00
599.00

Diezel Zerrer Dual Channel Preamp Pedal
"The Diezel Zerrer is a 2-channel preamp in a pedal that can be utilized in front of an amp as a distortion, as a practice amp, and a studio direct amp with aggressive tones and features that are synonymous with Diezel. There is a stereo headphone jack, w

MORE...


650.00
485.00

Supro 1790 Black Magick 1X12 Extension Cabinet
"For those times when you need a little extra punch and projection from your Supro 1695T Black Magick combo, this 75W 1x12 extension cab delivers the vintage sound to the masses. Loaded with a Supro BD12 12-in. speaker rated at 8 ohms, this American-made

MORE...


899.00
899.00

Diezel 212Fk 200W 2X12 Front-Loaded Guitar Speaker Cabinet Black
"The Diezel-212FK is a rear-loaded 2x12 cabinet equipped with G12K-100 Celestion speakers. This cabinet is constructed of reinforced African Okoume which delivers a tighter and more focused sound, adds overtones to the frequency range and is ideally suite

MORE...


1499.00
1199.00

Hughes & Kettner Gm40dh Grandmeister Deluxe 40 40W Guitar Amplifier Head
"GrandMeister Deluxe 40 combines all-tube tones and smart control features in a supremely playable package! On top of its plethora of amazing sounds, every knob and switch setting on GrandMeister Deluxe 40 can be easily saved, stored and recalled at the t

MORE...


671.99
479.99

Line 6 Spider V 240Hc 240W Head With Built-In Speakers Black
"Featuring a huge collection of upgraded amp and effects models, a clean and modern design, and a specialized full-range speaker system, Spider V 240 is the best-sounding and easiest to use Spider ever. Choose from over 200 newly refined amps, cabs and ef

MORE...


119.95
99.94

Peavey 6505 Piranha 1X8 Guitar Amplifier Cabinet Black
"This little screamer is custom-built to complete your Peavey 5150 Piranha micro stack. Loaded with a single 8 in. Peavey speaker rated at 25W, the 6505 Piranha 1x8 Cabinet has the same metal-grille aesthetics and protection as the micro head. And, weighi

MORE...


699.99
499.99

Line 6 Spider V 240 240W 2X12 Guitar Combo Amp
"Featuring a huge collection of upgraded amp and effects models, a clean and modern design, and a specialized full-range speaker system, Spider V 240 is the best-sounding and easiest to use Spider ever. Choose from over 200 newly refined amps, cabs and ef

MORE...


1119.99
799.99

Bluguitar Amp1 100W Guitar Amp Head
"With its four amazing, modifiable channels, the Amp1 will take you on a stunning journey through the history of guitar amplification (from Clean to Vintage to Classic and Modern tones). It also features switchable and adjustable Boost and Reverb controls

MORE...


169.99
92.95

Line 6 Spider 15 Classic 15W 1X8 Guitar Combo Amp
"Meet the latest version of the amp that empowered a generation of guitarists to break through in their playing. Spider Classic 15 gives you the tone, flexibility and power to take your music to a higher level. Choose from an essential collection of celeb

MORE...


999.00
699.00

Seymour Duncan Powerstage 700 700W Guitar Amp Head
"The PowerStage 700 is a game-changing product for guitar players who want uncompromising tone in a compact power amp. Maybe you love your tube amp but dont want to lug it around. Or you use a modeler that has a ton of functionality but doesnt sound as go

MORE...


399.00
299.00

Jet City Amplification 24Sve 120W 2X12 Guitar Speaker Cabinet Black
"Jet City Amplification's flagship 2x12 cabinet has several features for the guitar-tone aficionado. Like all of the company's cabinets, it's constructed of void-free, fine-ply, 15mm plywood. The 24SVe is a vertical cabinet; the two 12 driversJCA Custom V

MORE...


[back] [1] [2] [3] [4] [5] [6] [7] [8] [9] [10] [11] [12] [13] [14] [15] [16] [17] [18] [19] [20] [21] [22] [23] [24] [25] [26] [27] [28] [29] [30] [31] [32] [33] [34] [35] [36] [37] [38] [39] [40] [41] [42] [43] [44] [45] [46] [47] [48] [49] [50] [51] [52] [53] [54] [55] [56] [57] [58] [59] [60] [61] [62] 63 [64] [65] [66] [67] [68] [69] [70] [71] [72] [73] [74] [75] [76] [77] [next]

Only $14.49
CLICK HERE


---

Only $12.99
CLICK HERE


---

Only $84.99
CLICK HERE
---
4650.00
3799.99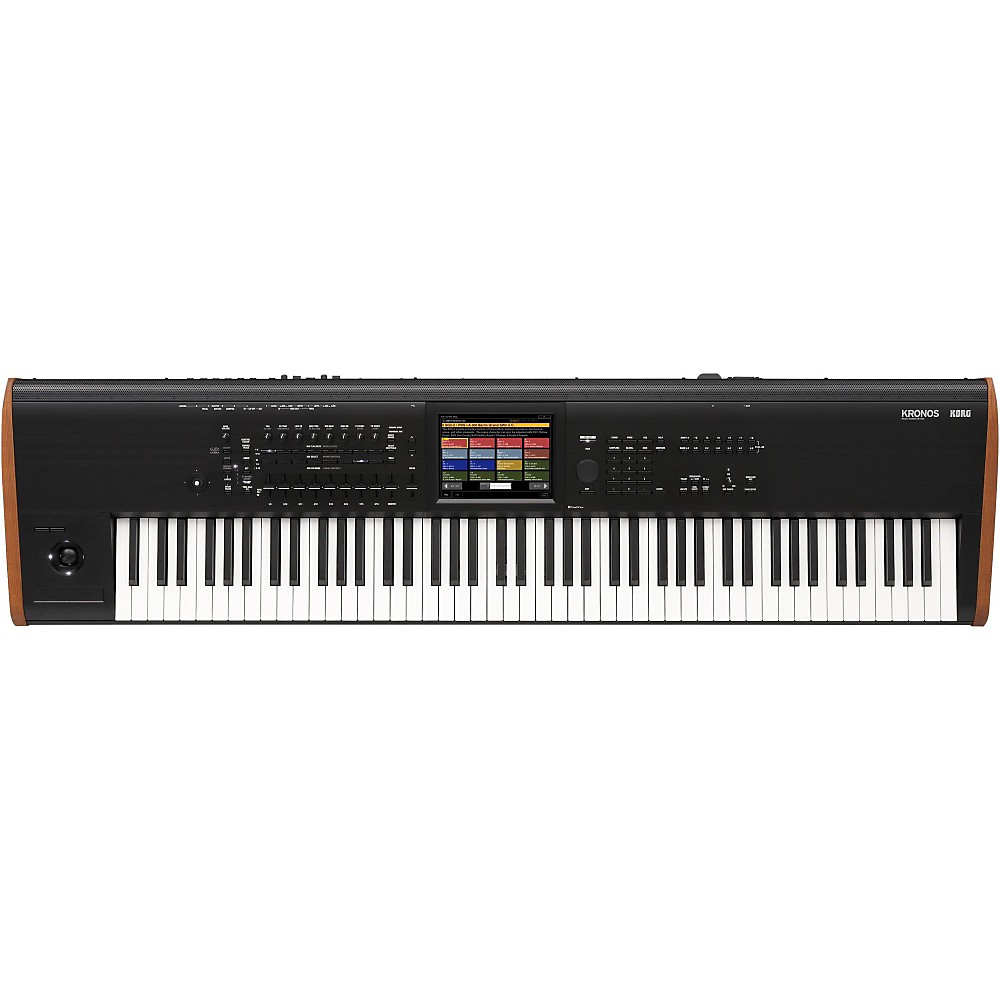 Korg New Kronos 88-Key Music Workstation
"The Korg Kronos is the flagship keyboard of Korg's synthesizer line. It is available in three configurations, each with the same phenomenal performance, production and synthesis capacity. The only difference between the three models is the key bed. This

More Synthesizers And Workstations
---
1599.00
1599.00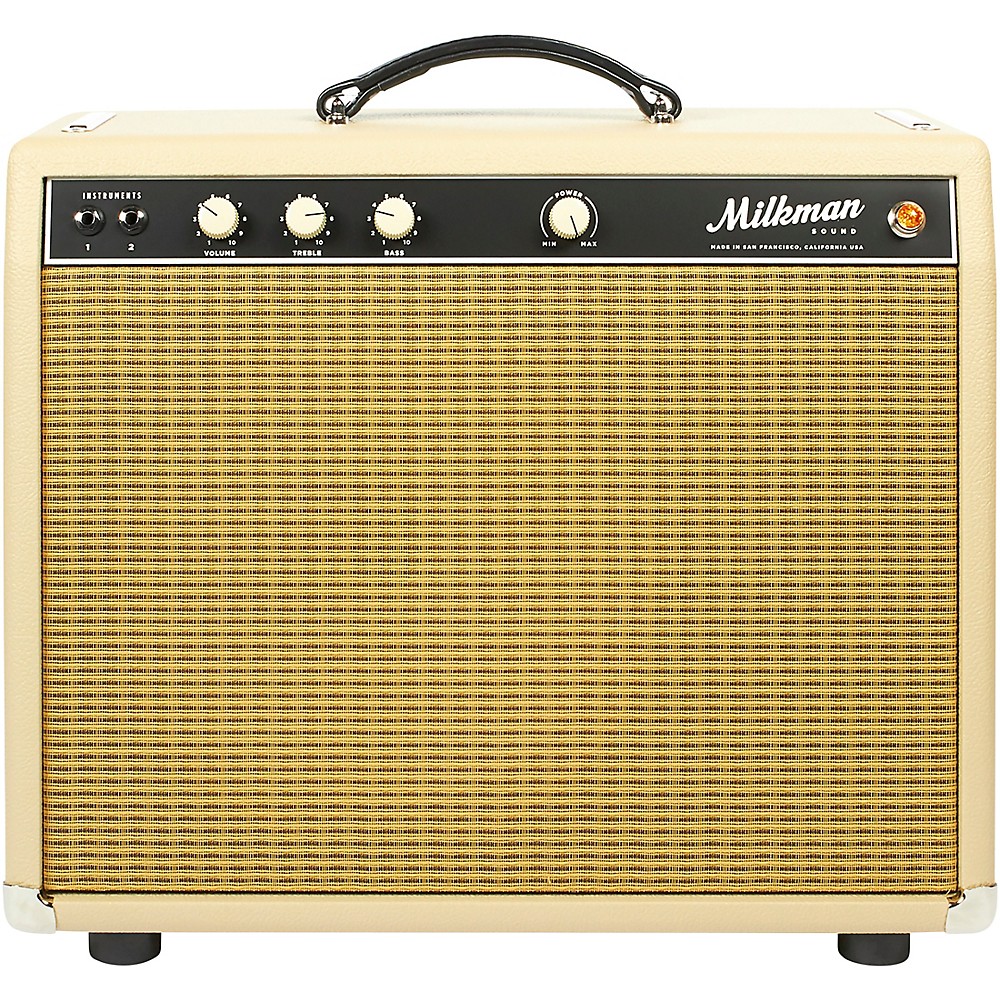 Milkman Sound One Watt Plus 10W 1X12 Tube Guitar Combo Amp Vanilla 12 Jupiter Ceramic
"The Milkman One Watt Plus amplifier adds more to the popular One Watt model. More Power: The One Watt Plus has a pair of 6V6 tubes running in parallel for 10 watts of clean power, and 18 watts of harmonically rich overdriven power. Onboard power scaling

More Guitar Amplifiers
---