Wednesday, October 17th 2018.
Guitar Chorus Effects
Gear Musician has a full compliment of guitar chorus effects and pedals, chorus effects, amp model effects, compressors, distortion effects, pedals for your axe or your collection of various guitars. Many of these classic pedals are programmable and can create chorus effects from mild to intense stereo chorus effects present in todays contemporary music. All guitar chorus effects are available for sale at our online store.
| Guitar Reverb and Delay Effects | Distortion | Compressors | Chorus | Amp Modeling |
| Guitar Wah Pedals | Guitar Volume Pedals | Filters | Flangers | Phasers |
| Guitar Multieffects | Guitar Modulation Effects | Guitar Samplers |
| Guitar EQ, Equalizers | Guitar Noise Gate | Guitar Effects Accessories |
| Acoustic Guitar Simulator | Back To Guitar Accessories |
109.60
82.20

Electro-Harmonix Classics Small Clone Analog Chorus Guitar Effects Pedal
"The Electro-Harmonix Small Clone Analog Chorus Pedal delivers luxurious analog chorus effects, a distinctive tone, and flexibility that sets it apart from similar guitar effects pedals. A depth switch and single rate knob make this an easy-to-operate sto

MORE...


57.60
43.20

Electro-Harmonix Nano Clone Chorus Guitar Effects Pedal
"The Electro-Harmonix Nano Clone Chorus Effect Pedal is everything you love about the Small Clone in an even more compact, die-cast package. This compact battery operated Chorus pedal features a simple, effective Rate knob, with an LED function indicator.

MORE...


242.84
169.99

Mxr M-134 Stereo Chorus Pedal
"The gorgeous-sounding MXR M-134 Stereo Chorus Pedal will remind you how cool chorus can be. Want to add sparkle to clean-toned arpeggios? Animate strummed passages? Widen and fatten distorted power chords? This box will do it all, cleanly and quietly. Se

MORE...


27.00
18.48

Danelectro Fab Chorus Guitar Effects Pedal
"The Danelectro FAB Chorus Guitar Effects Pedal is a great way to fatten your rhythms and add character to your leads. Dano does it on a shoestring with the Danelectro FAB chorus. Full controls include mix, speed, depth, and effect on/off foot button. The

MORE...


164.50
109.99

Boss Ce-5 Chorus Ensemble Pedal
The Boss CE-5 Chorus Ensemble creates the full range of stereo chorus effects from grunge to warm vintage sounds. Turn the Rate control to max for a vibrato effect.

MORE...


128.56
89.99

Mxr M148 Micro Chorus Guitar Effects Pedal
"With its simple operation and stellar analog tone, the MXR Micro Chorus guitar pedal joins the ranks of MXR Classics such as the Phase 90, Dyna Comp and Micro Amp. This '80s reissue delivers a stunning range of rich chorus textures from sparkly watery sh

MORE...


148.90
111.70

Electro-Harmonix Xo Stereo Clone Theory Analog Chorus / Vibrato Guitar Effects Pedal
"The Electro-Harmonix Micro Clone Theory Stereo Chorus Effects Pedal resurrects the popular Clone Theory Chorus/Vibrato pedal as part of the Electro-Harmonix XO die cast series. Now in stereo and a much smaller, improved housing, the Micro Clone Theory St

MORE...


157.50
118.10

Electro-Harmonix Xo Stereo Electric Mistress Flanger / Chorus Guitar Effects Pedal
"Use the Electro-Harmonix Stereo Electric Mistress Flanger Pedal to generate the slithering, panoramic textures of ""Axis Bold As Love."" Manually flange or freeze your sound in Filter Matrix mode. Chorus and Flanger work together seamlessly for unique st

MORE...


177.00
129.99

Tc Electronic Corona Chorus Toneprint Series Guitar Effects Pedal
"The TC Eletronic Corona Chrous is your go-to pedal for all your shimmering and warbly goodness. With two different chorus settings (the classic world-renowned TC Electronic SCF pedal and a TriChorus) and a custom TonePrint setting, Corona Chorus will sta

MORE...


279.00
229.00

Maxon Compact Series Ambient Stereo Chorus Guitar Effects Pedal
"The ASC10's compact enclosure and simple control interface belie its versatile operation and massive, spacious sound. The ASC10's chorusing effect is set especially wide in the stereo spectrum, offering a lush tonality that actually sounds like two guita

MORE...


199.99
199.99

Catalinbread Callisto Analog Chorus/Vibrato Guitar Effects Pedal
"The Catalinbread Callisto is a Chorus/Vibrato pedal, which employs an MN3007 Bucket Brigade chip at its core. Its interface is simple, intuitive and provides a multitude of sounds ranging from subtle and shimmer to rotary speaker-like to off-kilter warpi

MORE...


297.20
222.90

Electro-Harmonix Xo Stereo Polychorus Analog Flanger And Chorus Guitar Effects Pedal
"The Electro-Harmonix XO Stereo Polychorus Analog Flanger and Chorus Guitar Effects Pedal produces a wide variety of tones, from mellow to maniac. It's the same classic analog chorus pedal that Kurt Cobain and Adrian Belew relied on to create their signat

MORE...


140.00
140.00

Malekko Heavy Industry Omicron Series Chorus Guitar Effects Pedal
"For those knowledgeable on the subject, the long since discontinued MN3007 IC has a much nicer sound than its little brother, the MN3207. The MN3007 are coveted by pedal builders and the D.I.Y. community for their superior sound quality. Often counterfei

MORE...


499.99
499.99

Korg Nuvibe Vibrato Chorus Effector Pedal
"Loved by guitarists for decades, this Japanese-made modulation-type effect unit that made a blazing debut at the Woodstock festival. The inimitable sound of this distinctive modulation effect has captivated numerous guitarists and audiences. Yet, because

MORE...


180.00
149.99

Eden I90 Professional Chorus Effects Pedal
"Designed specifically for Bass instruments, the i90 Chorus Pedal is a professional chorus that enables you to dial in a variety of high-definiton chorus effects. With interactive Speed and Depth controls, you can easily find different chorus styles. In a

MORE...



Only $14.49
CLICK HERE


---

Only $12.99
CLICK HERE


---

Only $84.99
CLICK HERE
---
999.00
699.99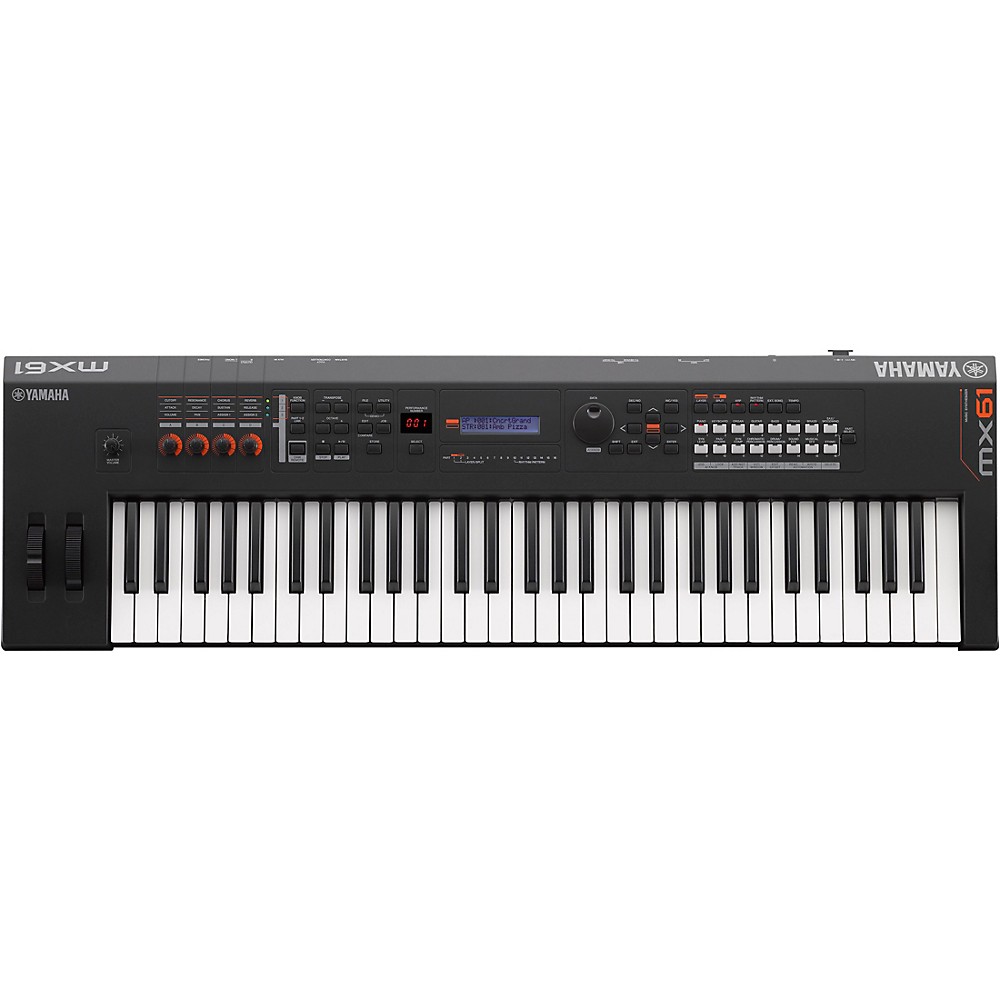 Yamaha Mx61 61 Key Music Production Synthesizer Black
"The MX v2 is a compact, lightweight Music Synthesizer with over 1000 Motif Voices plus deep computer and iOS integration. MX v2 adds a Class Compliant USB audio and MIDI interface and unlocks the new FM Essential iOS synth app. Available with 49 or 61 to

More Synthesizers And Workstations
---
999.99
499.99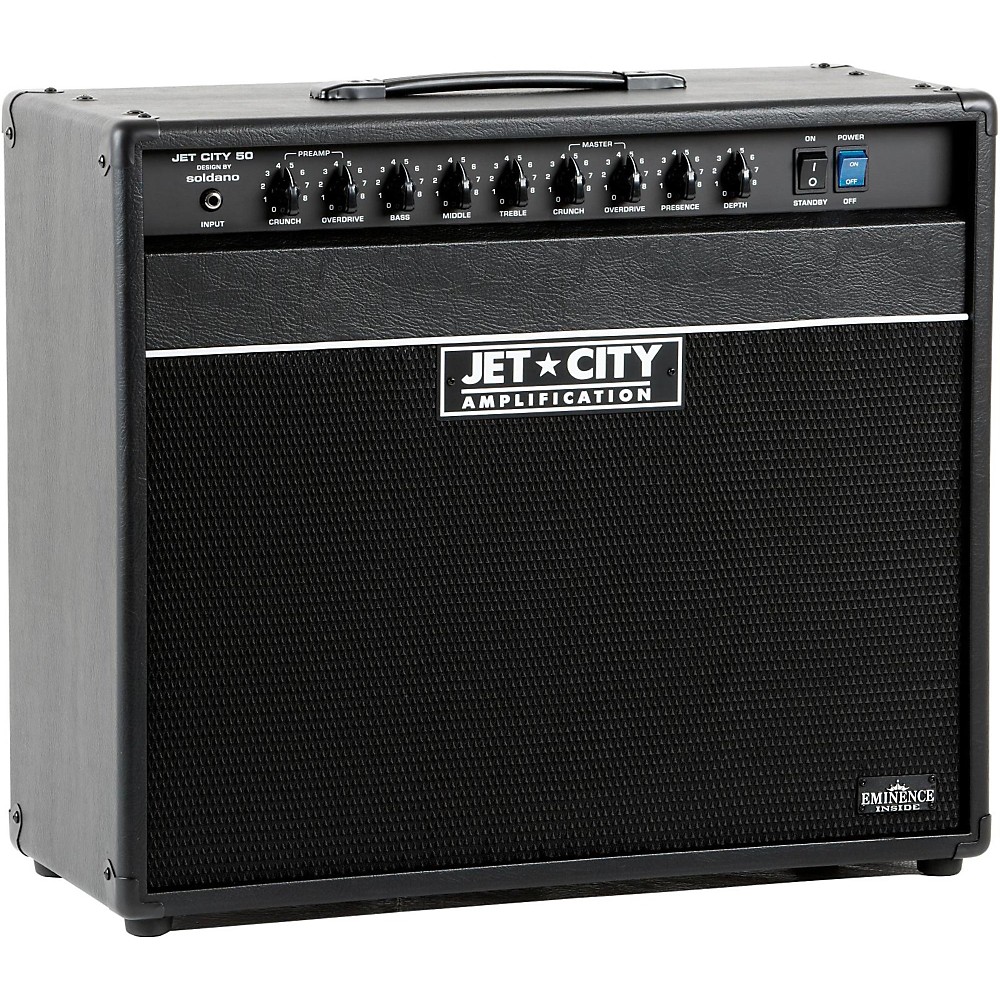 Jet City Amplification Jca5012c 50W 1X12 Tube Guitar Combo Amp Black/Blue
"50 watts from a pair of 6L6 power tubes and all the features of the JCA100H make the JCA50H Tube Guitar Combo Amp ideal for gigging musicians who need plenty of stage volume with some nice power amp distortion. The Normal channel can range from clean ton

More Guitar Amplifiers
---