Wednesday, October 17th 2018.
Guitar Combo Amplifiers
Guitar amps by the biggest brand name manufacturers in the music industry. Our lineup includes bass amps, acoustic guitar amps as well as electric guitar amps all for the best prices on the net. Famous names like Fender, Gibson, Peavey, Crate, Marshall, Behringer, Line 6 and others
| Guitar Combo Amplifiers | Guitar Amp Heads | Guitar Amp Cabinets |
1 [2] [3] [4] [5] [6] [7] [8] [9] [10] [11] [12] [13] [14] [15] [16] [17] [18] [19] [20] [21] [22] [23] [24] [25] [26] [27] [28] [29] [30] [31] [next]
289.99
209.99

Laney Lg35r 30W 1X10 Guitar Combo Amp Black
"The Laney LG35R is an open-back guitar combo that features 30 watts of output power into a 10"" custom designed speaker. The whole package is wrapped up in a solidly constructed cabinet, with a leather handle, rubber feet and black plastic corners. The L

MORE...


799.99
399.99

B-52 Lg-10012S 100W Stereo 2X12 Solid State Guitar Combo
"This combo features Overdrive and Clean channels with modern tone. Independent level controls for bass, treble, mids and gain are provided on each channel, and it has a master volume and reverb. The Overdrive Channel offers a Gain 1 and Gain 2 with a con

MORE...


499.99
399.94

Peavey Bandit 112 Guitar Amplifier With Transtube Technology
"Considered by many to be the hottest little amp in its price range, the Peavey Bandit 112 features a vintage/classic/warm switch on the clean channel and a classic/modern high gain switch on the lead channel that totally change its tonal character. It's

MORE...


149.99
109.99

Laney Lg12 10W 1X6 Guitar Combo Amp Black
"The Laney LG12 Combo Amplifier offers a great range of guitar tones in a very compact package - ideal for rocking out in the bedroom. The Laney LG12 delivers 10 watts output with clean and crunch sounds. The LG12 amplifier also has a CD input so you can

MORE...


199.99
99.94

Peavey Rage 258 Guitar Amplifier With Transtube Technology
"The Peavey Rage 258 Guitar Amplifier is a shockingly hard-hitting ultralight amp, weighing in at only 16 lbs. Unique among practice amps, it gives you 2 channels, 3 radically different voicings--Stack, Modern, and Vintage--for a huge palette of tonal fla

MORE...


1000.00
699.99

Marshall As100d 2X8 Acoustic Combo Amp
"This Marshall AS100D Acoustic Combo Amp is the one to have. Specially designed for use with a variety of acoustic instruments with or without pickups. Its four channels give you the flexibility to handle piezo transducers or magnetic pickups, a mic for v

MORE...


1436.99
1149.99

Engl Thunder Drive 50W 1X12 Guitar Combo Amp
"Compared to the Thunder Reverb, the Thunder Drive has an additional Crunch volume control, to give the guitarist access to all 3 channels. A very punchy 50W workhorse that uses a 12"" Celestion Vintage 30 speaker.All-tube guitar amp, fully loaded with al

MORE...


1843.99
1474.99

Engl Screamer 50W 1X12 Guitar Combo Amp
"This all-tube beast is your first choice for many different sound styles. With a host of practical features and a clearly arranged control panel, handling this amp is a piece of cake. The Screamer's opulent visuals are certainly arresting, but its unique

MORE...


2099.00
1799.00

Aer Compact Mobile Cpm-Akku Acoustic Guitar Combo Amp Black
"The Compact Mobile acoustic guitar amp was developed to give musicians a system for acoustic instruments which provides AER sound and quality everywhere, independent of AC power. Based on the Compact 60, and identical in sound, but with adapted technolog

MORE...


3150.00
2199.99

Marshall Marshall Jvm210c 100W 2X12 Gtr Combo Black
"In a nutshell, the Marshall all-valve, 2-channel JVM210C combo is a 2-channel version of the most versatile Marshall amplifier ever made, the JVM410C. It also boasts more gain than any other Marshall to date-and that's really saying something.Each of its

MORE...


178.00
119.99

Randall Kirk Hammett Signature Series Kh15 Guitar Combo Amp Black
"The Kirk Hammett Signature KH15 is a guitar practice amplifier that is both powerful and portable. The combo amp includes 2 channels: clean and overdrive, with a high-gain boost mode. Use this signature Kirk Hammet combo as a great practice amp or for sh

MORE...


208.95
119.95

Pignose Hog 20 Amp
"Like its porky cousin, the portable Pignose Hog 20 Amp is perfect for playing anywhere. And the Hog 20 recharges its own batteries when you plug it into a wall outlet. Runs for 6 to 10 hours on a single charge or on AC power. Heavy-duty 6-1/2"" speaker i

MORE...


600.01
599.99

Fender Hot Rod Series Blues Junior Nos 15W 1X12 Tube Guitar Combo Amp
"The Blues Jr. NOS takes Fender's 15W gem and gives it the true vintage treatment with tweed covering and a vintage-style 12"" Jensen speaker. Its power is generated by an all-tube signal path using a pair of EL84 Groove Tube output tubes and 3 - 12AX7 pr

MORE...


93.32
69.99

Ibanez Ibz-10 Tone Blaster Amp
"This amp reproduces a heavy sound using a closed-back cabinet and a 6.5"" Power Jam speaker. It comes with simple Bass / Treble controls for producing various tones as well as a CD input.Output: 10W@8Speaker: 6.5"" speakerControls: Distortion On/Off Swit

MORE...


800.01
799.99

Fender Blues Deluxe Reissue 40W 1X12 Combo Amp
"The Fender Blues Deluxe Reissue 40W 1x12"" Combo Amp rocks - and not just for the blues! In 1993 Fender released the Blues series amps to great success and acclaim. These modern versions of vintage Fender amps from the '50s improved those designs with ch

MORE...


1 [2] [3] [4] [5] [6] [7] [8] [9] [10] [11] [12] [13] [14] [15] [16] [17] [18] [19] [20] [21] [22] [23] [24] [25] [26] [27] [28] [29] [30] [31] [next]

Only $14.49
CLICK HERE


---

Only $12.99
CLICK HERE


---

Only $84.99
CLICK HERE
---
999.00
699.99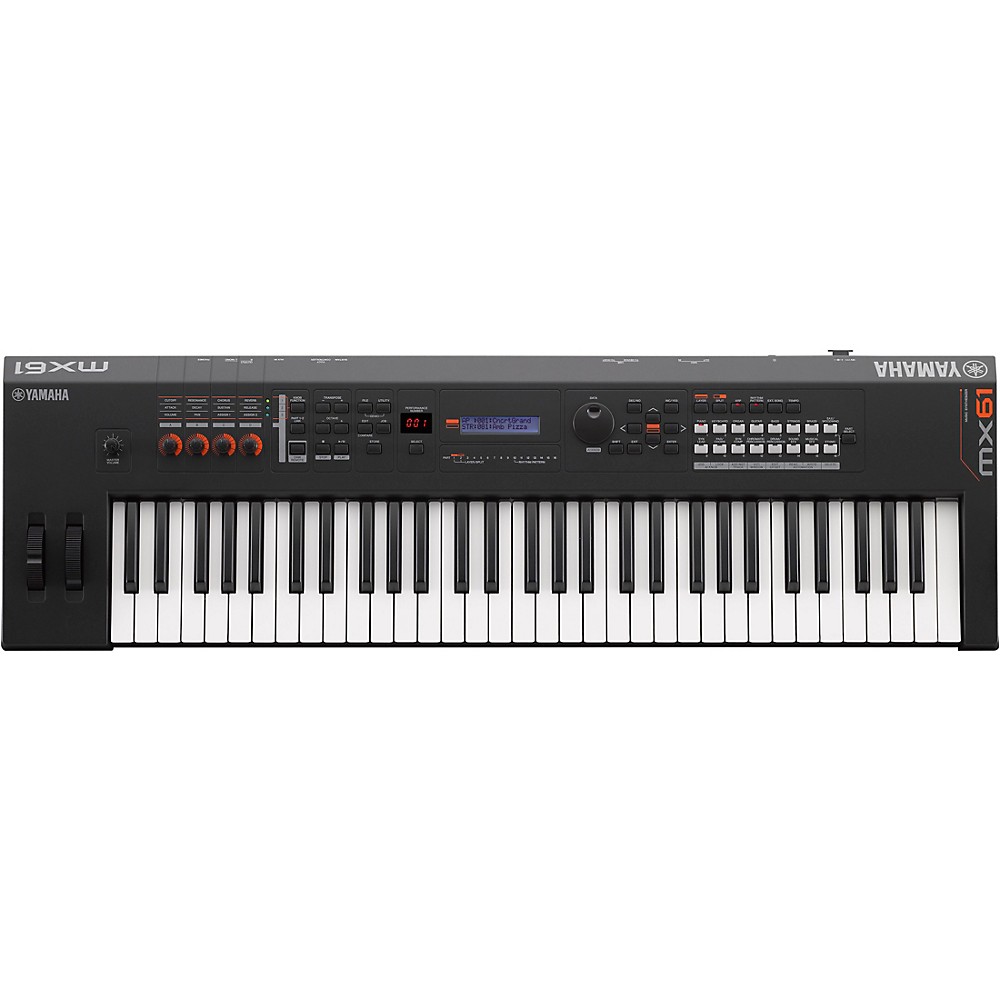 Yamaha Mx61 61 Key Music Production Synthesizer Black
"The MX v2 is a compact, lightweight Music Synthesizer with over 1000 Motif Voices plus deep computer and iOS integration. MX v2 adds a Class Compliant USB audio and MIDI interface and unlocks the new FM Essential iOS synth app. Available with 49 or 61 to

More Synthesizers And Workstations
---
999.99
499.99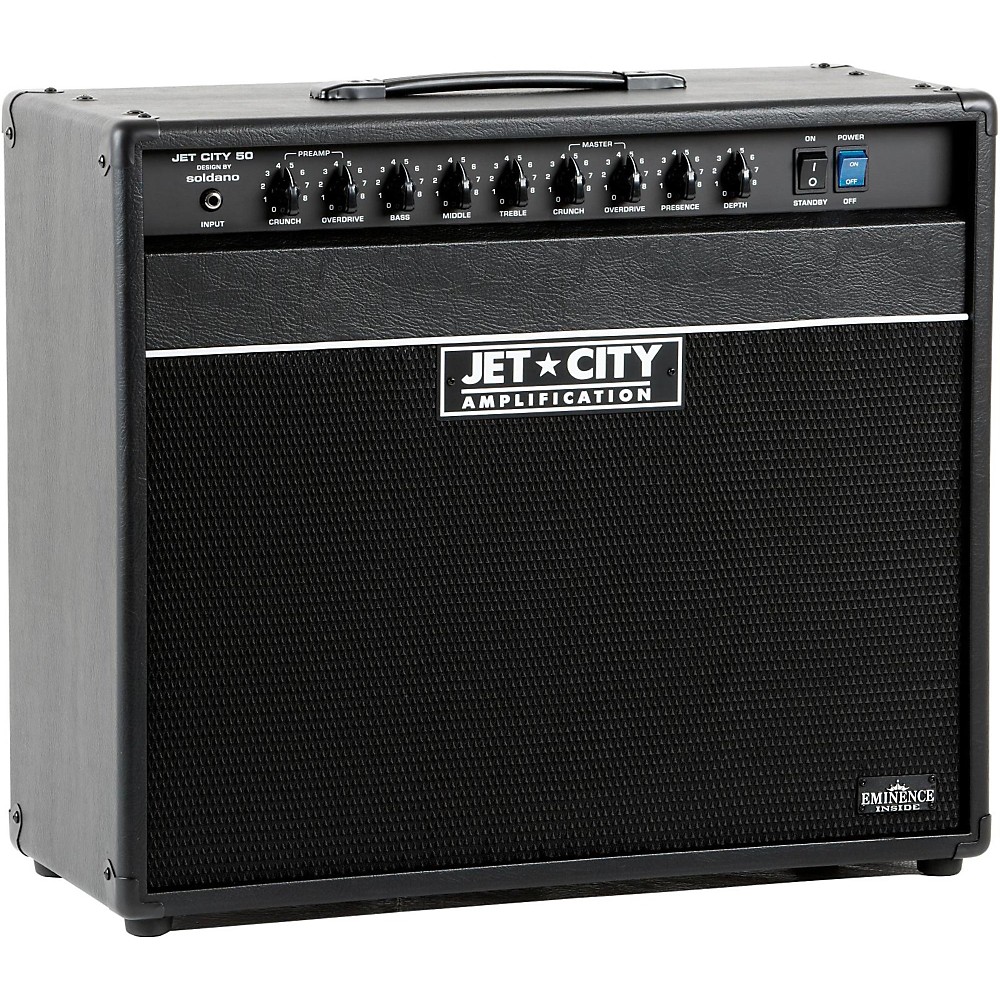 Jet City Amplification Jca5012c 50W 1X12 Tube Guitar Combo Amp Black/Blue
"50 watts from a pair of 6L6 power tubes and all the features of the JCA100H make the JCA50H Tube Guitar Combo Amp ideal for gigging musicians who need plenty of stage volume with some nice power amp distortion. The Normal channel can range from clean ton

More Guitar Amplifiers
---