Wednesday, October 17th 2018.
Sound Compressors
Gear Musician has a full line of compressors and effects for compression of sounds from guitar as well as keyboards and bass. All are available for sale at our online store.
| Guitar Reverb and Delay Effects | Distortion | Compressors | Chorus | Amp Modeling |
| Guitar Wah Pedals | Guitar Volume Pedals | Filters | Flangers | Phasers |
| Guitar Multieffects | Guitar Modulation Effects | Guitar Samplers |
| Guitar EQ, Equalizers | Guitar Noise Gate | Guitar Effects Accessories |
| Acoustic Guitar Simulator | Back To Guitar Accessories |
1 [2] [3] [4] [5] [6] [7] [8] [9] [10] [11] [next]
379.00
299.00

Art Pro Vla Ii Tube Compressor
"The Pro VLA by ART is a tube driven Vactrol-based Compressor/Leveling amplifier designed to excel in any professional audio application, including tracking, mixing, mastering, live sound or broadcast situations. By using an opto-electronic design, (as op

MORE...


925.00
849.00

Drawmer Dl 241Xlr 2-Channel Compressor
"The DL241XLR Dual Auto-Compressor incorporates many automatic functions allowing sound engineers to achieve optimum results in minimum set up time. But this Drawmer Compressor doesn't compromise skilled users with limited controls. Its sophisticated desi

MORE...


2599.00
1999.00

Drawmer 1960 Mic Pre/Tube Compressor
"Combining eight active tube stages and the low noise and reliability of solid state electronics, the Drawmer 1960 provides the ultimate direct interface between the sound source and the recording medium. The Drawmer 1960 is a two channel unit with each c

MORE...


875.00
799.00

Drawmer Sp2120 Speaker Protector
"Step 1: Insert key to unlock front panel and adjust VU meter preset until the peaks of the incoming audio illuminate the red endstop 0dB LEDs. Step 2: Adjust max output level preset until sound system volume reaches the maximum permitted SPL as specifie

MORE...


1195.00
1099.00

Drawmer Dl251 Spectral Compressor
"The Drawmer DL251 Spectral Compressor, incorporates a variable 'Dynamic Spectral Enhancement' (D.S.E.) section which eliminates the problems associated with full band compressors by restoring the high frequency energy lost during the full band compressio

MORE...


875.00
799.00

Drawmer Dl241 Auto Compressor
"The Drawmer DL241 Dual Channel 'Auto-Compressor' highlights the beginning of a new generation of dynamic processors which set new standards of sonic excellence. Its combination of features, displays and well designed control functions make it an outstand

MORE...


329.99
199.99

Bbe Maxcom Dual-Channel Compressor
"Much more than a high-quality compressor/limiter, the BBE MaxCom Dual-Channel Compressor is the first signal processor of its kind to feature an onboard BBE Sonic Maximizer for enhanced clarity and definition. Both its compression and gating provide vers

MORE...


4075.00
3650.00

Tube-Tech Cl 1B Compressor
"The all-tube amplified Tube-Tech CL 1B Compressor has become to go-to compressor for top studios, producers and engineers. Known for the marvelous sonic characteristics it imparts without making its presence obvious, the CL 1B particularly shines on voca

MORE...


99.00
99.00

Universal Audio 1176Sa Stereo Adapter
"The Universal Audio 1176SA Adapter calibrates two mono 1176s for stereo operation. It's a small device (4.25"" x2.5"" x1.75"") which rests behind the 1176s. The 1176SA sports a full metal enclosure for proper shielding, gold-plated connectors. A 2-year b

MORE...


2499.00
1999.00

Universal Audio 1176Ln Solid State Limiting Amplifier
"The original Universal Audio 1176LN designed by Bill Putnam was a major breakthrough in limiter technology-the first true peak limiter with all-transistor circuitry offering superior performance and a signature sound. Evolved from the popular Universal A

MORE...


5250.00
4750.00

Tube-Tech Lca 2B 2-Channel Compressor And Limiter
"The two-channel Tube-Tech LCA-2B offers all-tube compression with the added flexibility an independent compressor and limiter per channel. It's perfect for drum overheads, stereo room mics, stereo guitar, bus compression, and just about any other stereo

MORE...


4875.00
4350.00

Tube-Tech Cl 2A Dual Compressor
"If one channel of Tube-Tech compression isn't enough for you, here's the Tube-Tech CL 2A Dual Compressor, which features two independent optical compressors--it's like having two CL 1Bs, giving you the added advantage of stereo compression for keyboards,

MORE...


1800.00
1669.00

Empirical Labs El8x Distressor Compressor W/ British Mod & Image Link
"The EL8X Distressor from Empirical Labs is an automatic gain (or volume) control device (AGC in engineering terms) designed for pro audio applications. Basically, the compressor electronically controls the volume of just about any source in a very pleasi

MORE...


799.95
529.95

Dbx 1046 Quad Compressor Limiter
"The DBX 1046 Quad Compressor Limiter is designed to provide the audio professional with 4 channels of great sounding dbx compression. Smooth classic dbx OverEasy or hard knee compression perfectly suited for use on individual tracks of your multitrack re

MORE...


649.95
429.95

Dbx 1066 Compressor/Limiter/Gate
"With the dbx 1066 Compressor/Limiter/Gate impressive noise and THD performance specs are the essentials, but the 1066 doesn't stop there. Features like sidechain (with SC Monitor), Contour, True RMS Power Summing, Neutrik XLR audio connectors, OverEasy o

MORE...


1 [2] [3] [4] [5] [6] [7] [8] [9] [10] [11] [next]

Only $14.49
CLICK HERE


---

Only $12.99
CLICK HERE


---

Only $84.99
CLICK HERE
---
999.00
699.99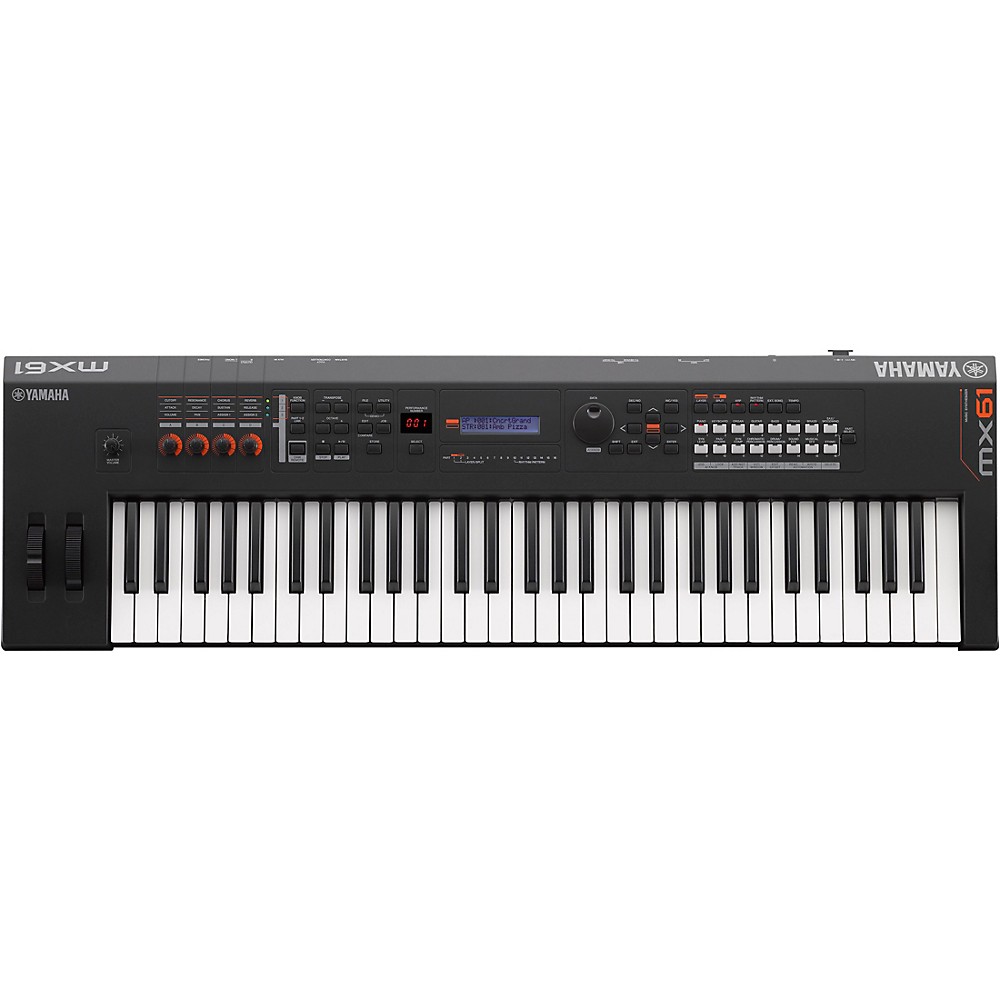 Yamaha Mx61 61 Key Music Production Synthesizer Black
"The MX v2 is a compact, lightweight Music Synthesizer with over 1000 Motif Voices plus deep computer and iOS integration. MX v2 adds a Class Compliant USB audio and MIDI interface and unlocks the new FM Essential iOS synth app. Available with 49 or 61 to

More Synthesizers And Workstations
---
999.99
499.99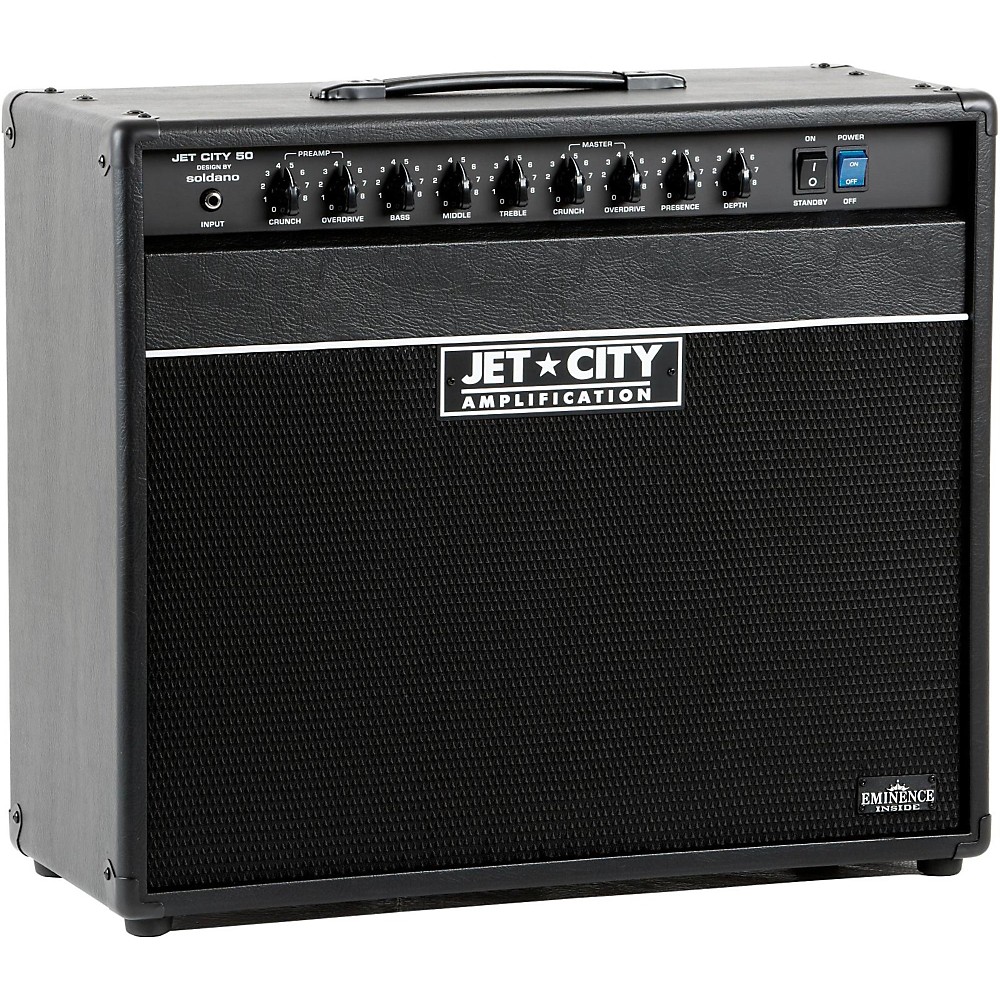 Jet City Amplification Jca5012c 50W 1X12 Tube Guitar Combo Amp Black/Blue
"50 watts from a pair of 6L6 power tubes and all the features of the JCA100H make the JCA50H Tube Guitar Combo Amp ideal for gigging musicians who need plenty of stage volume with some nice power amp distortion. The Normal channel can range from clean ton

More Guitar Amplifiers
---