Wednesday, October 17th 2018.
Guitar Modulation Effects
Gear Musician has a full compliment of guitar modulation effects as well as other effects for acoustic, electric and bass guitar. All are available for sale at our online store.
| Guitar Reverb and Delay Effects | Distortion | Compressors | Chorus | Amp Modeling |
| Guitar Wah Pedals | Guitar Volume Pedals | Filters | Flangers | Phasers |
| Guitar Multieffects | Guitar Modulation Effects | Guitar Samplers |
| Guitar EQ, Equalizers | Guitar Noise Gate | Guitar Effects Accessories |
| Acoustic Guitar Simulator | Back To Guitar Accessories |
499.00
399.00

Eventide Modfactor Modulation Guitar Effects Pedal
"The Eventide Modfactor features 10 modulation effects available in mono or stereo, including Phaser, Flanger, Chorus, Polymod, TremoloPan, Undulator, Vibrato, Q-Wah, ModFilter and RingMod. With studio-quality sound and extremely flexible control options,

MORE...


214.28
149.99

Ibanez Echo Shifter Analog Delay With Modulation Guitar Effects Pedal
"Here's something new in true analog delay pedals, the Ibanez Echo Shifter (ES2). Along with the expected Feedback, Mix, and Depth knobs, the Delay Tim control is on a fader. This, along with a pair of dipswitches that engage and defeat Modulation and Osc

MORE...


499.00
329.00

Leslie Leslie Modulation Guitar Effects Pedal
"The swirling, lush sound of a Leslie speaker has been applied to almost every instrument one can think of, including the human voice. Engineers and tinkerers everywhere have always come up with ways to ""hook up a Leslie"" to their Guitar, Violin, Horn,

MORE...


100.00
100.00

Waves Supertap Native Modulation Software Plug-In Software Download
"Inspired by the legacy of the classic analog tape delays, SuperTap's extensive modulation, panning, and filter options give it unprecedented processing power. Sync to your host tempo or tap it in; Wave's SuperTap gets you into the right groove.Plug-in Co

MORE...


449.99
399.99

Waldorf Mod1 Eurorack Modulation Module Cream
"Three different modulation sources in one module make the mod1 the control center of your modular patch. From simple envelopes and LFOs to complex looped multi-stage curves, the mod1 delivers rich and endless modulation optionsall based on pure analogue

MORE...


32.00
19.99

Meinl Fx Modulation Shaker With Birch Body And Plastic Top
The FX Modulation Shaker from Meinl features a birch shaker with black plastic top. This instrument features a gap between the contrasting surfaces that allows players to modulate the sound by adding pressure to the top portion. This will instantly change

MORE...


31.50
31.50

Schott Transcendental Modulations (Study Score) Schott Series By George Perle
Schott Transcendental Modulations (study Score) Schott Series by George Perle

MORE...


418.00
349.99

Boss Md-500 Modulation Effects Pedal
"The BOSS MD-500 Modulation features 32-bit/96 kHz AD/DA, deep programmability, and advanced features. It offers musicians unlimited creative capabilities with cutting-edge BOSS technology. The versatile MD-500 provides 12 modes and 28 different mod effec

MORE...


29.98
29.98

Alliance Information Transmission Modulation & Noise
"Release Date:12/09/2016;Notes:Modern Silence present Information, Transmission, Modulation And Noise, a set of recordings featuring works by Steve Reich and Philip Glass. During an interview recorded at the KPFA radio station, Steve Reich and Jon Gibson

MORE...


35.98
35.98

Alliance Scuderi Conrado - Bass Modulations
"Release Date:05/05/2017;Notes:Released by Octopus in 1973 and now available for the first time on vinyl by Spettro, ""Bass Modulations"" is a record included in many ""hip hop breakbeats"" charts and it pays specific attention on bass - as title - and pe

MORE...


299.00
299.00

Positive Grid Bias Modulation Twin Effects Pedal
"Modulation is a swirl of color that brings vibe and movement to recordings and performances. Positive Grids groundbreaking component emulation technology allows BIAS Modulation to recreate the thick and chewy sounds of a host of classic modulation device

MORE...


139.60
104.70

Electro-Harmonix Xo Worm Analog Modulation Multi Effects Pedal
"The Electro-Harmonix Worm is a guitar effects pedal with an all-analog multi-effects processor featuring Phaser, Tremolo, Vibrato and a Neo-modulated Wah. At the heart of The Worm is a specially designed tone-bending engine that creates groundbreaking os

MORE...


210.00
169.00

One Control Dimension Blue Monger Modulation Effect Pedal
"The One Control Dimension Blue Monger is a new type of modulation effect that blurs the lines between Flanger and Chorus. It produces a watery, three-dimensional effect that gives your tone a sense of transparency and rich shimmer and reverberation. One

MORE...


349.00
349.00

Positive Grid Bias Modulation Pro Effects Pedal
"A New Kind of ModulationLike its ground-breaking predecessor BIAS Distortion and BIAS Delay, BIAS Modulation Pro lets you easily design thousands of custom modulation pedals and expand your BIAS Pedal arsenal for a seamlessly integrated ecosystem of dist

MORE...



Only $14.49
CLICK HERE


---

Only $12.99
CLICK HERE


---

Only $84.99
CLICK HERE
---
999.00
699.99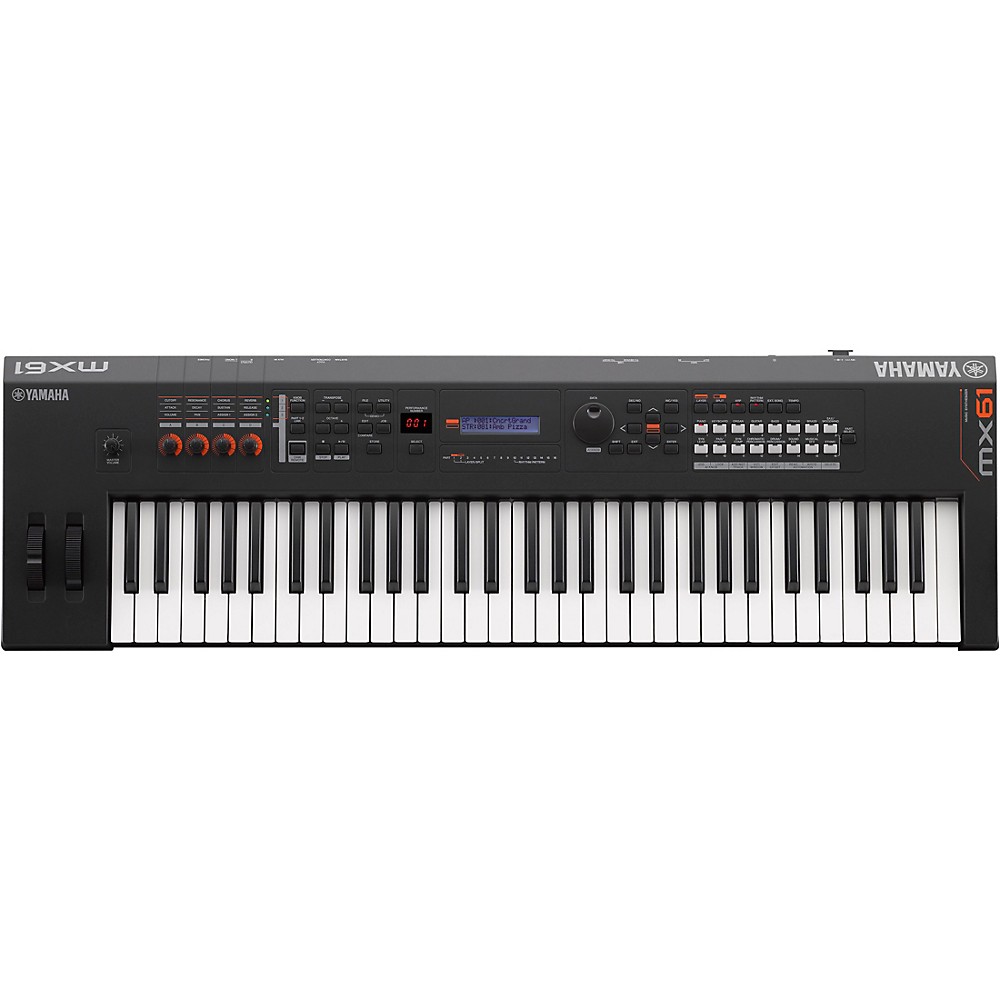 Yamaha Mx61 61 Key Music Production Synthesizer Black
"The MX v2 is a compact, lightweight Music Synthesizer with over 1000 Motif Voices plus deep computer and iOS integration. MX v2 adds a Class Compliant USB audio and MIDI interface and unlocks the new FM Essential iOS synth app. Available with 49 or 61 to

More Synthesizers And Workstations
---
999.99
499.99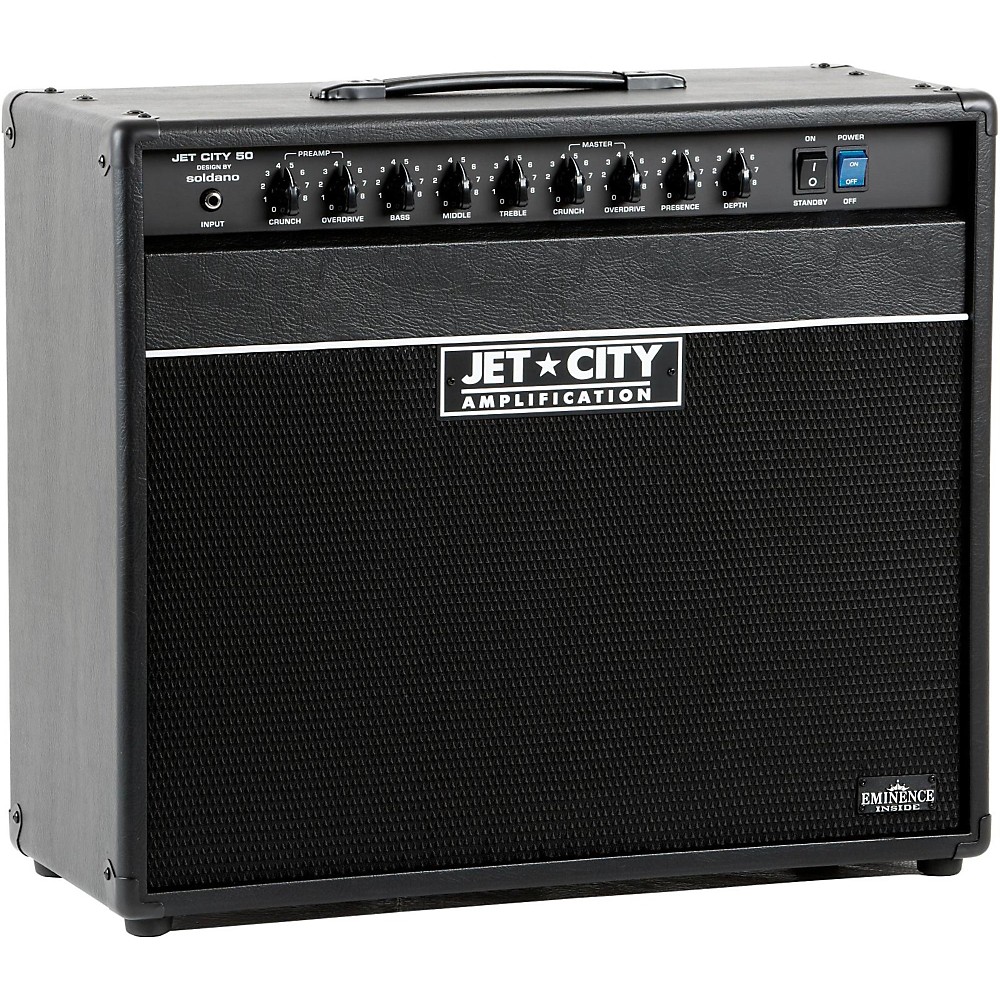 Jet City Amplification Jca5012c 50W 1X12 Tube Guitar Combo Amp Black/Blue
"50 watts from a pair of 6L6 power tubes and all the features of the JCA100H make the JCA50H Tube Guitar Combo Amp ideal for gigging musicians who need plenty of stage volume with some nice power amp distortion. The Normal channel can range from clean ton

More Guitar Amplifiers
---