Wednesday, October 17th 2018.
Guitar Wah Wah Pedals
Gear Musician has a full compliment of guitar wah wah pedals as well as distortion effects for Acoustic, Electric and Bass Guitars. Other effects include chorus pedals, amp model effects, compressors, pedals for your axe or your collection of various guitars. Hardshell cases as well as padded gig bags are available for sale at our online store.
| Guitar Reverb and Delay Effects | Distortion | Compressors | Chorus | Amp Modeling |
| Guitar Wah Pedals | Guitar Volume Pedals | Filters | Flangers | Phasers |
| Guitar Multieffects | Guitar Modulation Effects | Guitar Samplers |
| Guitar EQ, Equalizers | Guitar Noise Gate | Guitar Effects Accessories |
| Acoustic Guitar Simulator | Back To Guitar Accessories |
1 [2] [3] [4] [5] [6] [7] [next]
200.00
179.95

Jacques Trinity Wah Filter Pedal
"Choose between envelope controlled wah, auto (oscillator) wah, and manual wah, all with complete tonal control over the effect. Photocoupler circuitry offers the liquid, shimmering sounds of the most sought-after vintage units with battery-powered operat

MORE...


149.00
129.00

Wood Violins Wood Wah
"Customized and developed by MARK WOOD, a wah-wah pedal just for the electric violin, a perfect match when paired with the WOOD Electric Violin Amp"

MORE...


310.00
199.35

Maxon Af-9 Auto Filter
"Maxon has married the coolest aspects of auto-wah and swept filter effects in this modern addition to their respected 9 Series. Opto-coupler circuitry produces the shimmering, watery filtering effects of vintage units. Threshold and peak sliders control

MORE...


299.00
209.00

Rocktron Banshee Talk Box
"The Rocktron Banshee Talk Box brings a new twist to an outdated generation of complicated and risky talk boxes. Banshee is unique because it contains an internal preamp, amplifier, and horn driver. You simply plug into your pedal board and run the provid

MORE...


299.00
289.00

Moog Moogerfooger Low Pass Filter
"The Moog Moogerfooger Low Pass Filter contains 2 complete modular functions: a voltage-controlled lowpass filter and an envelope follower. Use with any instrument- or line-level signal, and the MF-101 is ready to be tweaked for classic Moog filter guitar

MORE...


285.70
199.99

Dunlop Bg-95 Buddy Guy Wah Pedal
"Cited as a major influence by wah-wah masters such as Hendrix, Clapton, and Vaughn--Buddy Guy helped establish the wah-wah as part of the blues vocabulary. To honor his contributions Dunlop has created the Crybaby Buddy Guy Signature Wah Pedal, featuring

MORE...


67.90
50.90

Electro-Harmonix Nano Doctor Q Envelope Filter Guitar Effects Pedal
"The Electro-Harmonix Nano Dr. Q Envelope Funk Effects Pedal is everything you love about the regular Dr. Q in an even more compact, die-cast package. This compact battery operated envelope device features a Range knob, with an LED status indicator. The e

MORE...


169.00
109.00

Rocktron Tri Wah Selectable Mode Wah Pedal
"You will love the Rocktron Tri Wah Selectable Mode Wah Pedal with its three-position switch that allows you to choose from normal, classic and bass modes.The Normal setting offers the frequency sweep that is the industry standard. The Classic setting is

MORE...


171.42
119.99

Ibanez Tone-Lok Wd7 Weeping Demon Wah Pedal
"The Ibanez WD7 Weeping Demon Wah Pedal from the Tone-Lok Series will have your audience screaming for more with its shrieks, cries, wails, and seductive siren songs. Among its features are spring and normal footboard action, selectable wah range, and fin

MORE...


223.50
167.60

Electro-Harmonix Xo Q-Tron Plus Envelope Filter Guitar Effects Pedal
"Electro-Harmonix' Q-Tron+ Envelope Filter pedal is the classic envelope follower with effects loop. Place your favorite effects between the preamp and filter section without changing the envelope drive. Be creative with the effects you plug into the FX l

MORE...


242.84
169.99

Dunlop Evh95 Eddie Van Halen Signature Wah Guitar Effects Pedal
"The EVH95 Signature Crybaby Wah Pedal is a member of the celebrated EVH Signature Series that was developed after intensive design collaboration with the legendary guitarist Eddie Van Halen. Early on in the process, Eddie handed over his ""Holy Grail"" C

MORE...


248.00
124.00

Morley Power Wah Volume Pedal
"The Power Wah Volume pedal from Morley incorporates a number of pro features like Morley's custom HQ2 inductor, wah level control, and electro-optical circuitry so there are no pots to wear out. TrueTone bypass ensures pure tone and maintains the signal

MORE...


278.00
139.00

Morley Mark Tremonti Wah Pedal
"The driving guitar force behind Creed helped design the Morley Mark Tremonti Wah -- the most advanced, hottest wah around. No switch, just step on it to engage the wah and step off to disengage. Boost knob adds 20dB of wah boost and the tone is a perfect

MORE...


272.00
136.00

Morley Pdw-Ii Pro Series Distortion/Wah/Volume Pedal
"Functions as a volume pedal for clean and distorted playing. Drive, Level, and Tone controls. Runs on 9V battery or optional power supply."

MORE...


242.84
169.99

Dunlop Sw-95 Crybaby Slash Wah Pedal
"Like the guitarist himself, the Dunlop SW-95 Slash Cry Baby Wah is revolutionary and a classic at the same time. It sports a hot rod, metallic-red finish and a cutting edge, high gain circuit for a different and distinct sound. It also has a modified Fas

MORE...


1 [2] [3] [4] [5] [6] [7] [next]

Only $14.49
CLICK HERE


---

Only $12.99
CLICK HERE


---

Only $84.99
CLICK HERE
---
999.00
699.99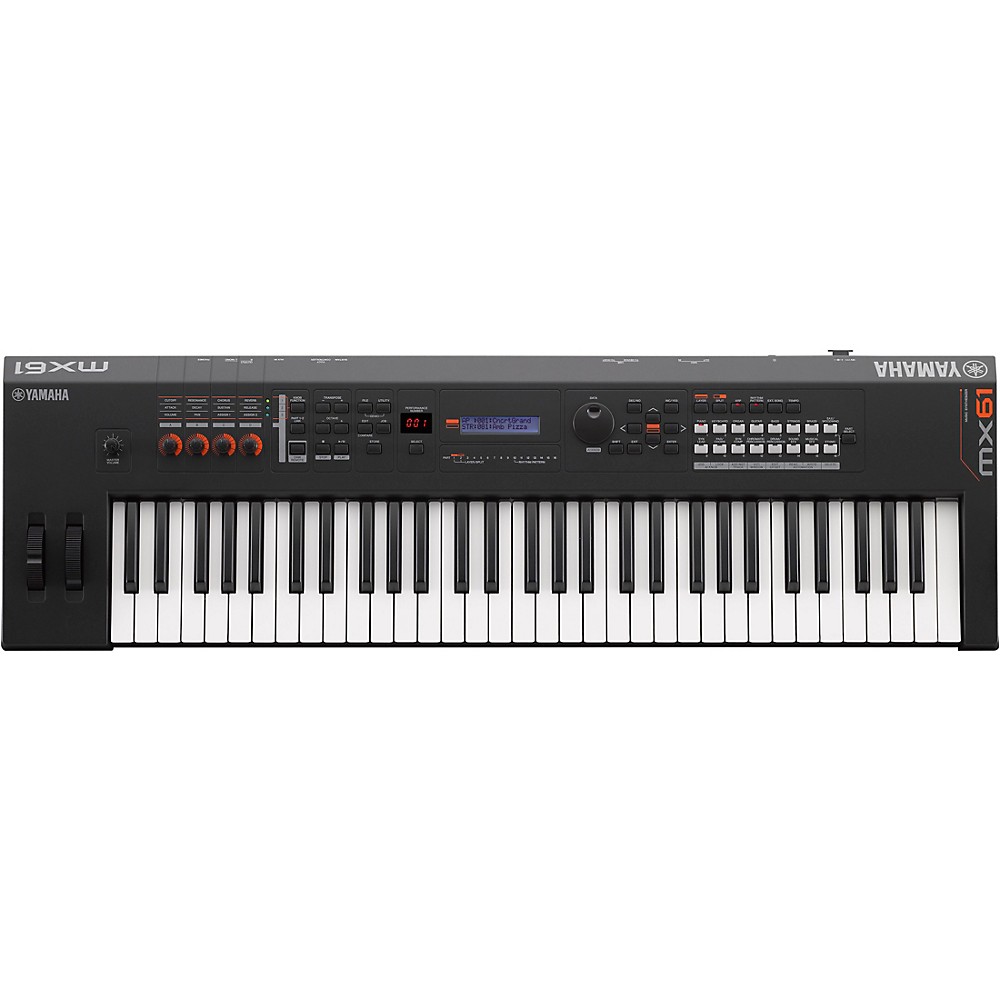 Yamaha Mx61 61 Key Music Production Synthesizer Black
"The MX v2 is a compact, lightweight Music Synthesizer with over 1000 Motif Voices plus deep computer and iOS integration. MX v2 adds a Class Compliant USB audio and MIDI interface and unlocks the new FM Essential iOS synth app. Available with 49 or 61 to

More Synthesizers And Workstations
---
999.99
499.99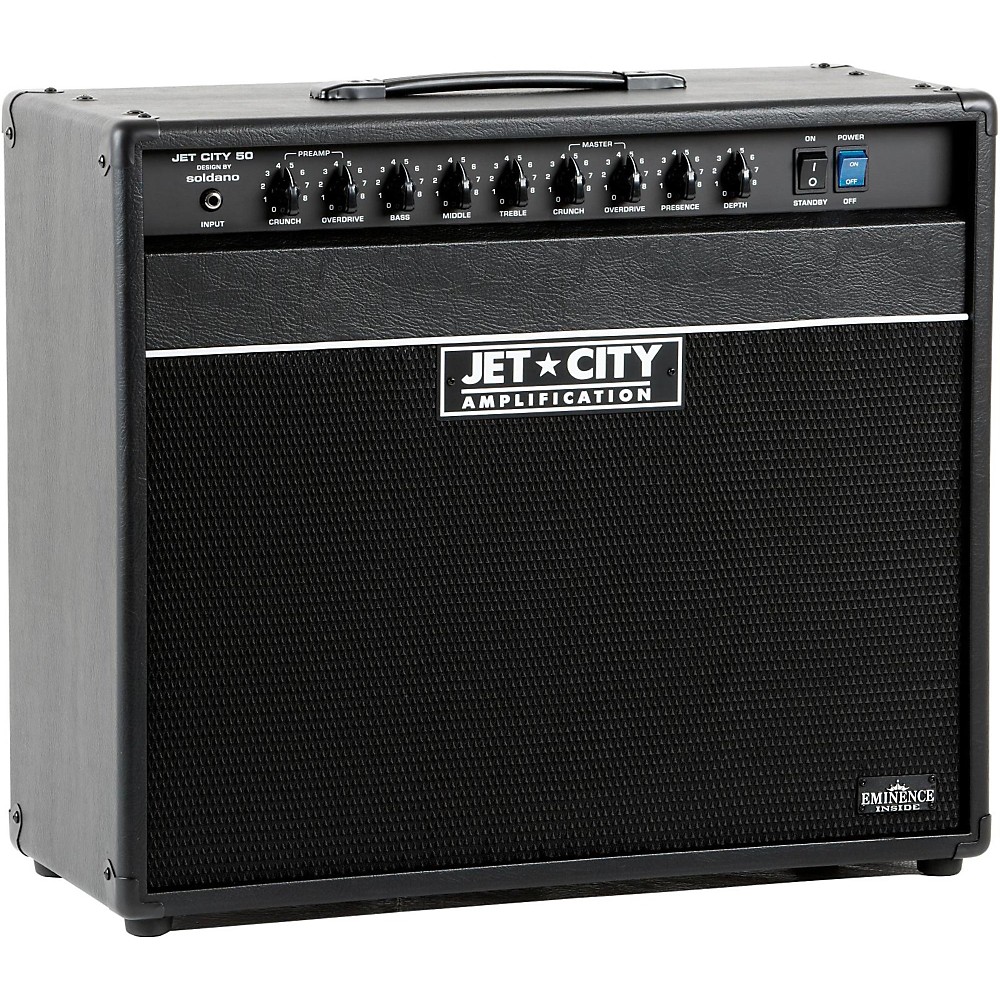 Jet City Amplification Jca5012c 50W 1X12 Tube Guitar Combo Amp Black/Blue
"50 watts from a pair of 6L6 power tubes and all the features of the JCA100H make the JCA50H Tube Guitar Combo Amp ideal for gigging musicians who need plenty of stage volume with some nice power amp distortion. The Normal channel can range from clean ton

More Guitar Amplifiers
---