Monday, August 19th 2019.
Ibanez Electric Guitars
Ibanez electric guitars continue to be on the leading edge for the music industry. Some of the more popular guitars include the Talman series, masa, aw, ae, pf and ga. Don't forget our jam packs
| Ibanez Electric guitars | Ibanez acoustic guitars | Ibanez acoustic-electric guitars |
| Ibanez bass guitars | Back To Ibanez guitars |
1 [2] [3] [4] [5] [6] [7] [8] [9] [10] [11] [12] [13] [14] [15] [16] [17] [18] [19] [20] [next]
214.27
149.99

Ibanez Grgm21 Mikro Electric Guitar Black Night
"The Ibanez Mikro GRGM21 Electric Guitar can shred with the big boys. Though smaller than standard-scale guitars, it's no toy. The Mikro is made to the same high standards as all Ibanez guitars and features the very same Powersound pickups that go into al

MORE...


3866.65
2899.99

Ibanez Jsm100vt John Scofield Signature Electric Guitar
"The Ibanez JSM100VT John Scofield Signature Electric Guitar builds on the basic excellence of the AS200 guitar John Scofield made famous. The JSM100VT sports a Prestige neck and a side output jack. Like its celebrated predecessor, the Ibanez JSM100 featu

MORE...


3999.99
2999.99

Ibanez Jem7v Steve Vai Signature Electric Guitar White
"The Ibanez JEM7V Steve Vai Signature Electric Guitar is a top-of-the-line 6-string solidbody capable of exploring the most extreme sonic territories at any speed. The 5-piece maple/walnut neck is super-smooth for easy riffing and incredibly strong and st

MORE...


551.10
399.99

Ibanez Artcore Af75 Hollowbody Electric Guitar Transparent Red Sunburst
"The Ibanez Artcore AF75 Electric Guitar has a fully bound, all-maple hollow body that provides tight resonance without feedback. The Ibanez AF75 is a true full-hollowbody guitar (no soundblock) perfect for that muted jazz tone and fully flexible for ever

MORE...


4799.99
3599.99

Ibanez Gb10 George Benson Hollowbody Electric Brown Sunburst
"A gorgeous and sweet-toned hollowbody, it features a spruce top, maple back and sides, and the George Benson neck shape. Its George Benson Special pickups are designed specifically for hollowbody guitars played at high volume. Ebony fretboard and bridge.

MORE...


1133.32
849.99

Ibanez Egen8 Herman Li Signature Electric Guitar Plantinum Blonde
"When DragonForce guitarist Herman Li wanted a guitar that could handle his otherworldly technique and musicality, both he and Ibanez knew it would take time to get everything just right. It took three years. But they did get it right. The Ibanez E-Gen8 i

MORE...


551.10
399.99

Ibanez Rg8 8-String Electric Guitar White
"The RG8 Electric Guitar brings Ibanez 8-String research and design to a price point that's hard to resist. It features all of the advantages of the Ibanez RG series including the famous slim, fast, and ultra-playable Wizard neck. Its basswood body has th

MORE...


551.10
399.99

Ibanez Am73b Electric Guitar Flat Tobacco
"The semi-hollow Ibanez AM73B Electric Guitar is perfect for smaller players, hyperactive stage performers, or anyone else who wants the traditional semi-acoustic elements but not the traditional size. The AM body shape is an original early '80s Ibanez de

MORE...


1377.76
999.99

Ibanez Artstar As153 Semi-Hollow Electric Guitar Antique Yellow Sunburst
"The guitar builder for the giants of jazz, Ibanez now introduces the Artstar AS153 Semi-Hollow Electric Guitar, to answer the needs of the working professional player. Crafted from specially selected tone woods, this guitar features a bone nut, ebony fin

MORE...


619.99
449.99

Ibanez Rg450dxb Left-Handed Electric Guitar White
"The RG is the most recognizable and distinctive guitar in the Ibanez line. Three decades of metal have forged this high-performance machine, honing it for both speed and strength. This RG450DXL Left-Handed model has a basswood body and a Wizard III neck

MORE...


285.70
199.99

Ibanez Grx70qa Electric Guitar Transparent Red Burst
"The Ibanez GRX70QA delivers a lot of electric guitar for a down to earth price. Featuring Ibanez Powersound pickups (a middle single-coil and bridge and neck humbuckers), a comfortable GRX maple neck that plays fast and smooth, and a contoured poplar bod

MORE...


1999.99
1499.99

Ibanez Jem/Uv Steve Vai Signature Electric Guitar Sea Foam Green
"Steve Vai is one of the revered few on that short list of players who have changed the way we all think about what a guitar can really do. His signature Ibanez guitars are no different: iconic, sublime, awe-inspiring, and outrageous. The Ibanez JEM/UV Se

MORE...


799.99
599.99

Ibanez S Series S670qm Electric Guitar Sapphire Blue
"Ibanez' marvel of form and function, the S Series, continues to evolve for today's player. It's cloaked in a quilted maple top with beautiful transparent finish. Lurking beneath the S Series graceful 3-D shape is mahogany specifically chosen for S Series

MORE...


1466.65
1099.99

Ibanez Lgb30 George Benson Signature Hollowbody Electric Guitar Vintage Yellow Sunburst
"George Benson's tasteful tone, phrasing and incomparable sense of swing has ensured his place in the history of jazz guitar. Ibanez is extremely proud of their long and fruitful relationship, now celebrating over 30 years of collaboration. The LGB30 Geor

MORE...


3466.65
2599.99

Ibanez Js2410 Joe Satriani Signature Electric Guitar Muscle Car Orange
"The Ibanez Joe Satriani Signature Electric Guitar is made in Japan with typical Ibanez flair and remarkable craftsmanship. It's a fine instrument, designed to satisfy and inspire both the established performer and one waiting in the wings. This exception

MORE...


1 [2] [3] [4] [5] [6] [7] [8] [9] [10] [11] [12] [13] [14] [15] [16] [17] [18] [19] [20] [next]

Only $14.49
CLICK HERE


---

Only $12.99
CLICK HERE


---

Only $84.99
CLICK HERE
---
1750.00
1249.99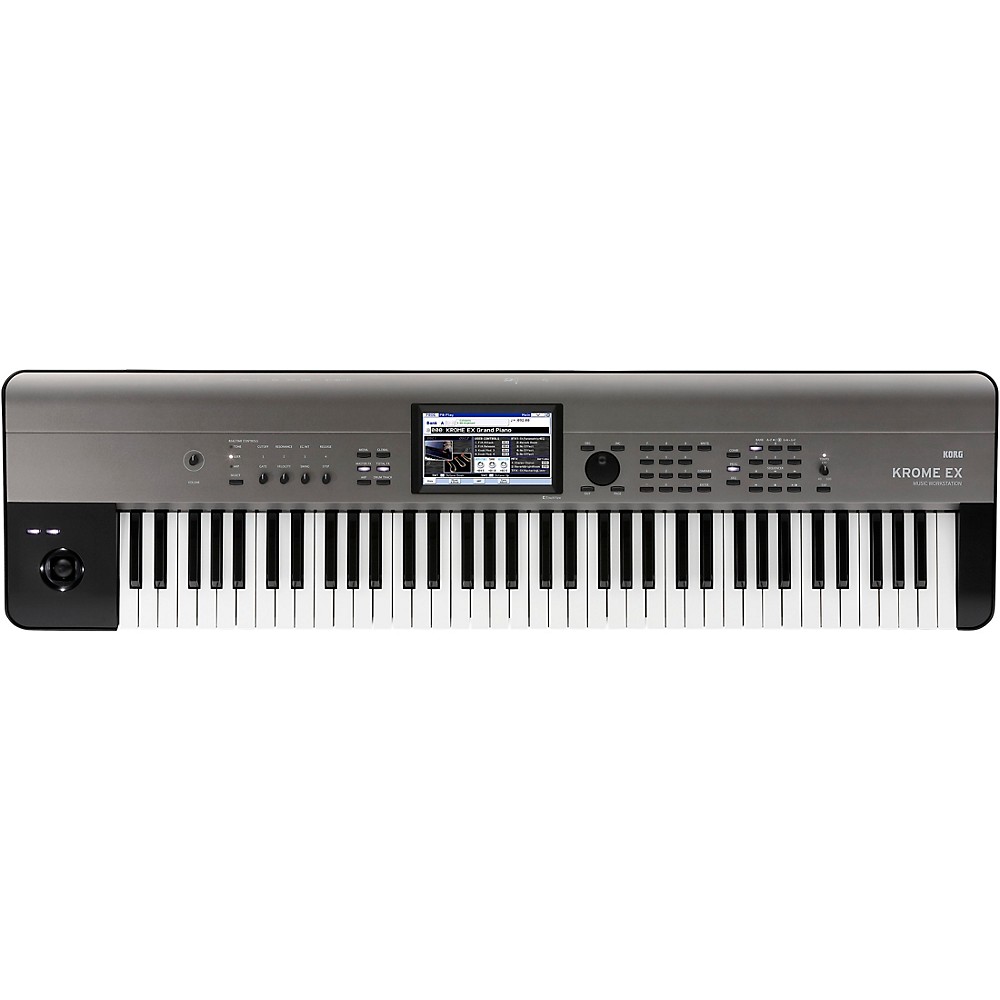 Korg Krome Ex 73-Key Music Workstation Black
"One of KORG's best-selling synths has received a major refresh. Updated to meet the needs of current music creators, KROME EX has a special emphasis on sounds that can immediately fit into any production. In addition to standard sounds that will never gr

More Synthesizers And Workstations
---
400.01
399.99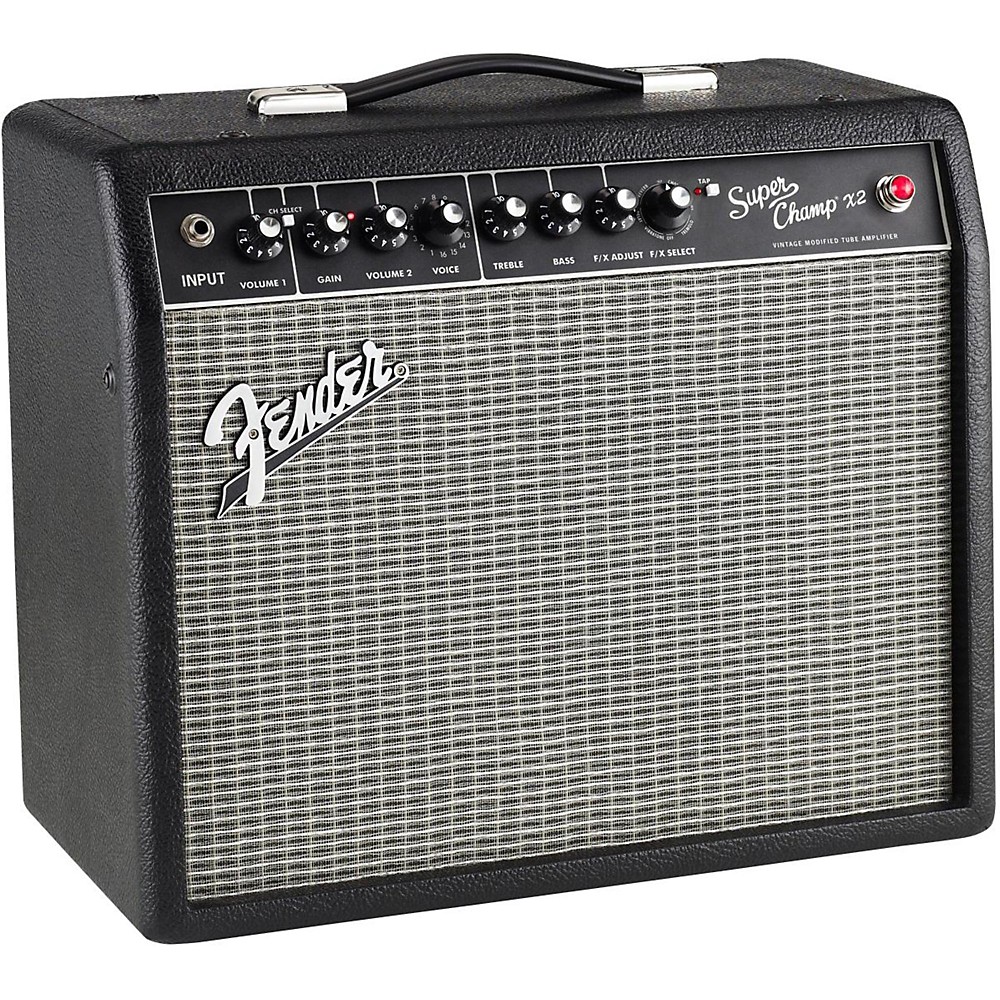 Fender Super-Champ X2 15W 1X10 Tube Guitar Combo Amp Black
"The Fender Super-Champ X2 15W 1x10 Tube Guitar Combo Amp combines 15 watts of rich, dual-channel tube amp sound with modern extras such as versatile amp voicing and a wide selection of digital effects. It's simple, toneful and flexible, and with its easy

More Guitar Amplifiers
---