Wednesday, October 17th 2018.
Microphone Mounts For Sale
Gear Musician offers a full line of microphone mounts for sale online as well as mic stands, cases and accessories. We also carry a full line of microphones for live sound and more.
70.00
49.99

Blue Series Two Shockmount For Blueberry Microphones
"Blue's solid brass Series Two Shockmount is individually hand-built and soldered. Crafted with the same attention to detail that goes into all Blue microphones, this shockmount for the Blueberry mic will last a lifetime."

MORE...


49.00
49.00

Audio-Technica At8410a Shock Mount
"Audio-Technica shock mounts provide excellent mechanical isolation while offering unusual versatility and ease of use. Equally adapted to cylindrical and tapered microphones, they attenuate noise, shock and vibration transmitted through microphone stands

MORE...


38.00
29.95

Shure A53m Isolation Mount/Swivel Adapter
"The Shure A53M Shock Stopper isolation mount and swivel adapter reduces transmission of mechanical noise and vibration to your mic by more than 20dB. Compatible with the following Shure microphones:Shure 849Shure SM81Shure SM94Shure VP64Shure KSM109Shure

MORE...


39.00
39.00

Audix Smt-25 Pencil Condenser Shockmount
"The SMT-25 Pencil Condenser Shock Mount is designed to acoustically isolate the transducer of Audix pencil-style microphones from shock, vibration and handling noise.Dimensions (L x W x H): 12"" x 6"" x 6""Weight: 1 lb"

MORE...


84.99
45.99

Musician's Gear Symmetrical Studio Microphone Shock Mount Pencil Mic
"The MY-420 is ideal for the stage or studio and fits most pencil-style condenser microphones, most dynamic or condenser handheld mics and some cylindrically-shaped ribbon mics. Features a symmetrical shock-mount design, an angle adjustment with locking k

MORE...


9.00
9.00

Heil Sound Replacement Band For The Heil Sm-2
The SM band SM-2 is a direct replacement band for the Heil SM-2 pro shock mount. The SM-2 is designed for use with the large-diameter professional-grade Heil Sound microphones.

MORE...


60.00
54.00

Blue Ringer Universal Shockmount
"Designed for Blue's complete line of spherical microphones, The Ringer is a vintage-style suspension mount designed to isolate the microphone body from low-frequency energy when mounted on a mic stand. The Ringer also accommodates virtually any microphon

MORE...


49.00
49.00

Rode Microphones Shockmount For Ntk/Nt1000/Classic Ii/Ntv
"This RDE microphone shock mount is what you want, if you're in an active studio using good microphones. RDE makes one of the best and least expensive studio shock mounts. Total elastic suspension prevents sonic explosions from clumsy musicians and protec

MORE...


39.95
29.00

Rode Microphones Pg1 Mount
"The PG1 Cold Shoe Pistol Grip is a convenient and ergonomic way to operate your RDE VideoMic or Stereo VideoMic independently of your video camera. A convenient 3/8"" thread on the base allows connection to a boompole or microphone stand, while the spine

MORE...


269.95
269.95

Neumann Ea1 Elastic Suspension Microphone Mount
"The EA 1 is designed for the TLM 103, TLM 127, TLM 193 and M 147 Tube microphones. It has a swivel mount with a 5/8""-27 female thread, plus a thread adapter to connect to 1/2"" and 3/8"" stands.Finish: nickel"

MORE...


89.99
49.99

Sterling Audio Stsm7 Shock Mount For St77 & St79 Mics
"The STSM7 from Sterling Audio is a replacement shock mount for your ST77 or ST79 condenser microphones. This mount attaches to your stand and keeps your mic from recording unwanted, accidental vibrations from the stand.Replacement shock mount for the Ste

MORE...


129.95
99.95

Sennheiser Mks 4 Shockmount For Mk 4
The MKS 4 shockmount is specifically built to hold a large-diaphragm MK 4 microphone from Sennheiser. It has an elastic suspension with an open ring which allows the mic to be positioned close to the sound source.Made to work with MK4Elastic suspensionOpe

MORE...


69.99
53.14

Blue Radius Ii Shockmount For Yeti/Yeti Pro Microphone
"Radius II is a vintage-style suspension mount designed to isolate Yeti and Yeti Pro USB microphones from noise, shock and ambient vibration. Radius II features a new improved hinge design that locks in place for stable microphone positioning. Custom desi

MORE...


99.00
99.00

Audio-Technica At8484 Shockmount For Bp40
"Attenuates noise, shock and vibration transmitted through mic stands, booms and mounts. Inner shock mount ring rotates to engage ball bearings that lock microphone in place. Compatible with 5/8""-27 threaded stands. Designed to be used with the BP40."

MORE...


110.00
79.00

Rode Microphones Smr Premium Shock Mount With Rycote Onboard
"The SMR is a revolutionary shock mount for large diaphragm condenser microphones from RDE. Featuring a unique double-Lyre suspension system, the SMR enhances the existing superior vibration cancellation of Rycotes Lyre system by using a smaller inner Lyr

MORE...



Only $14.49
CLICK HERE


---

Only $12.99
CLICK HERE


---

Only $84.99
CLICK HERE
---
999.00
699.99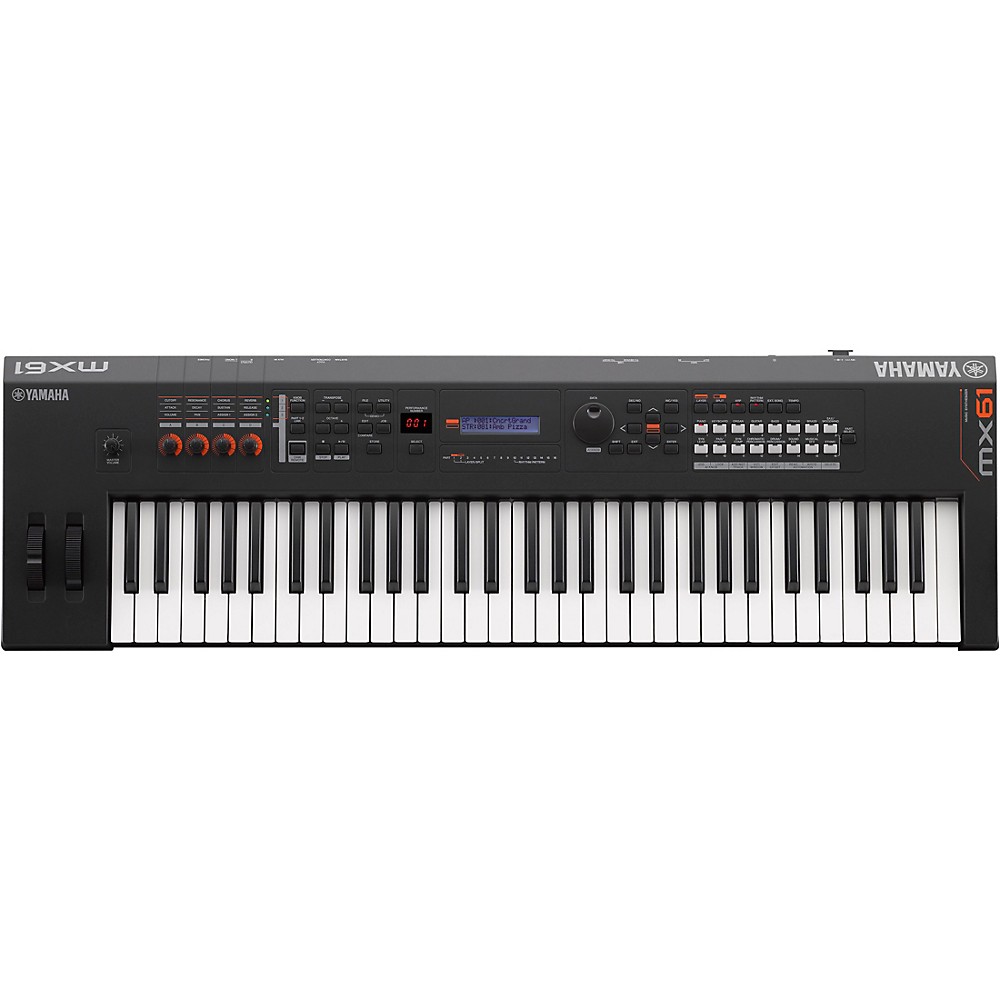 Yamaha Mx61 61 Key Music Production Synthesizer Black
"The MX v2 is a compact, lightweight Music Synthesizer with over 1000 Motif Voices plus deep computer and iOS integration. MX v2 adds a Class Compliant USB audio and MIDI interface and unlocks the new FM Essential iOS synth app. Available with 49 or 61 to

More Synthesizers And Workstations
---
999.99
499.99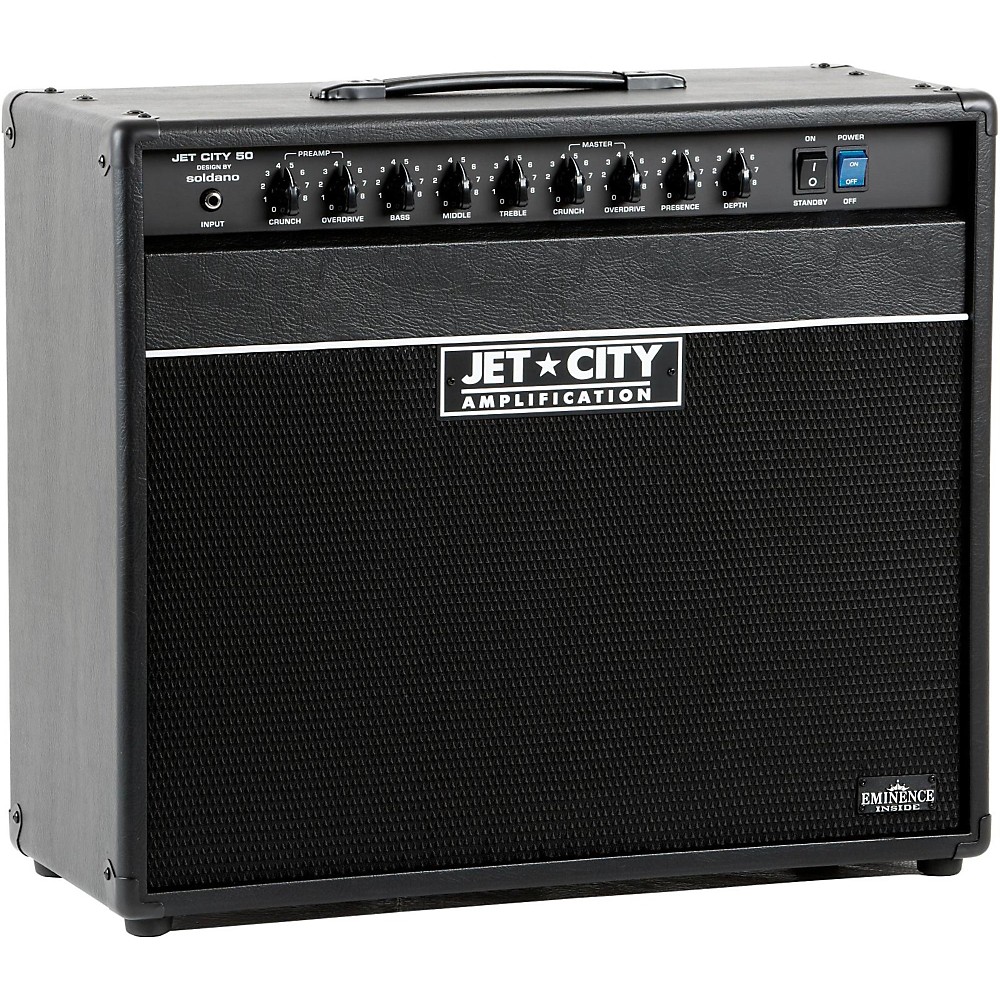 Jet City Amplification Jca5012c 50W 1X12 Tube Guitar Combo Amp Black/Blue
"50 watts from a pair of 6L6 power tubes and all the features of the JCA100H make the JCA50H Tube Guitar Combo Amp ideal for gigging musicians who need plenty of stage volume with some nice power amp distortion. The Normal channel can range from clean ton

More Guitar Amplifiers
---