Friday, October 19th 2018.
Microphone Preamps For Sale
Gear Musician offers a full line of microphone preamps for sale online as well as mic stands, cases and accessories. We also carry a full line of microphones for live sound and more.
69.00
55.00

Art Tube Mp Professional Mic Preamp/Processor
"The ART Tube MP Professional Mic Preamp/Processor is a 12AX7-based mic preamp that provides high-quality sound and smooth response. You get 70dB of gain while maintaining a low noise floor suitable for digital. Features 1/4"" balanced and XLR balanced in

MORE...


4995.00
4745.00

Grace Design M801 8-Channel Studio Preamp
"The Grace Design model m801 8-Channel Studio Preamp delivers unmatched audio performance - with massive headroom and ultra-wide bandwidth which contribute to a markedly open, musical character. The m801 is designed to effortlessly resolve even the lowest

MORE...


89.00
69.00

Art Tube Mp Project Series Tube Microphone/Instrument Preamp
"The ART TUBE MP Project Series Preamp for Microphone and Instrument can also make your voice sound fabulous, warmed and made silky smooth by the genuine 12AX7A tube inside. A makeover of the popular original, the Tube MP features an ultralow-noise discre

MORE...


229.00
185.00

Art Tps Ii 2-Channel Variable Impedance Tube Preamp
"The ART TPS II 2-Channel Variable Impedance Tube Preamp is coupled with ART's proprietary V3 (Variable Valve Voicing) functionality to deliver tremendous versatility. It features variable input impedance which allows users to dial in and match any microp

MORE...


139.99
124.99

Nady Pra-8 Mic Preamp
"The Nady PRA-8 Mic Preamp gives you 8 independent preamps in one rackspace with servo-balanced XLR inputs. 1/4"" outputs for each preamp. Each channel on the Nady PRA-8 has its own gain control, peak LED indicator, and phantom power with on/off switch an

MORE...


2899.99
2899.99

Summit Audio Tpa-200B Dualtube Preamp
"The 2-channel Summit Audio TPA-200B Dual Tube Preamplifier combines the warmth of 3 vacuum tubes with the clear high frequency response of high quality solid state in a package that handles a variety of applications. With 3 input types: microphone input,

MORE...


3000.00
2700.00

Manley Tnt 2-Channel Mic Preamp
"The Manley TNT (Tubes - No Tubes) 2-Channel Mic Preamp has two different and discrepant mic preamps in one box for two different sound colors. By popular demand, one channel is the exact same mic pre as in the Manley SLAM! with tubes and transformers. Th

MORE...


4499.00
3599.00

Earthworks 1024 Four Channel Zdt Preamp
"The Earthworks 1024 gives you four channels of ZDT. These preamps are difficult not to fall in love with. They are radical, truly an innovation in studio mic pres.The 1021 ZDT Zero Distortion Preamplifier is a half-rack single channel microphone preamp h

MORE...


2199.00
1999.00

Phoenix Audio 19-Inch Dual Mono Mic Pre & Di
"The Phoenix DRS Mic Preamp/DIs takes a modern approach to Class-A circuit design that delivers a wide range of tones without sacrificing the beloved vibe of true Class-A design. The unique DRS circuit can go from ultra-clean sounds suitable for audiophil

MORE...


799.00
699.00

Phoenix Audio Api 500 Series Mic Pre & Di
"This mono, 500-series Preamp and DI takes a modern approach to Class-A circuit design, delivering a wide range of tones without sacrificing the beloved, vibe-y aspects of its Class-A circuits. The unique DRS circuit can go from ultra-clean sounds suitabl

MORE...


999.00
899.00

Aea Microphones Trp2 Two-Channel Ribbon Preamp
"The AEA TRP2 Ribbon Preamp provides two channels of high-output, high-impedance, and low-noise gain with a rich and natural sound that brings out the full potential of your microphones. Specifically designed for ribbon microphones, the TRP2 excels at dra

MORE...


399.00
399.00

Black Lion Audio B173 500 Series Mic Preamp / Di
"Imagine the extended low end, creamy mids and polished high end sound of a classic 1073, in a 500 Series format that's a fraction of the price. That's what you get with Black Lion Audios B173 Preamp / DI 500 Series module. The preamp and line amp ci

MORE...


99.00
79.00

Art Tube Mp Studio V3 Mic Preamp
"The ART Tube MP StudioV3 Mic Preamp features ART's V3 (Variable Valve Voicing) technology that provides optimized reference points to begin recording. The V3 presets were created by some of the industry's top studio and live-sound engineers, along with A

MORE...



Only $14.49
CLICK HERE


---

Only $12.99
CLICK HERE


---

Only $84.99
CLICK HERE
---
4650.00
3799.99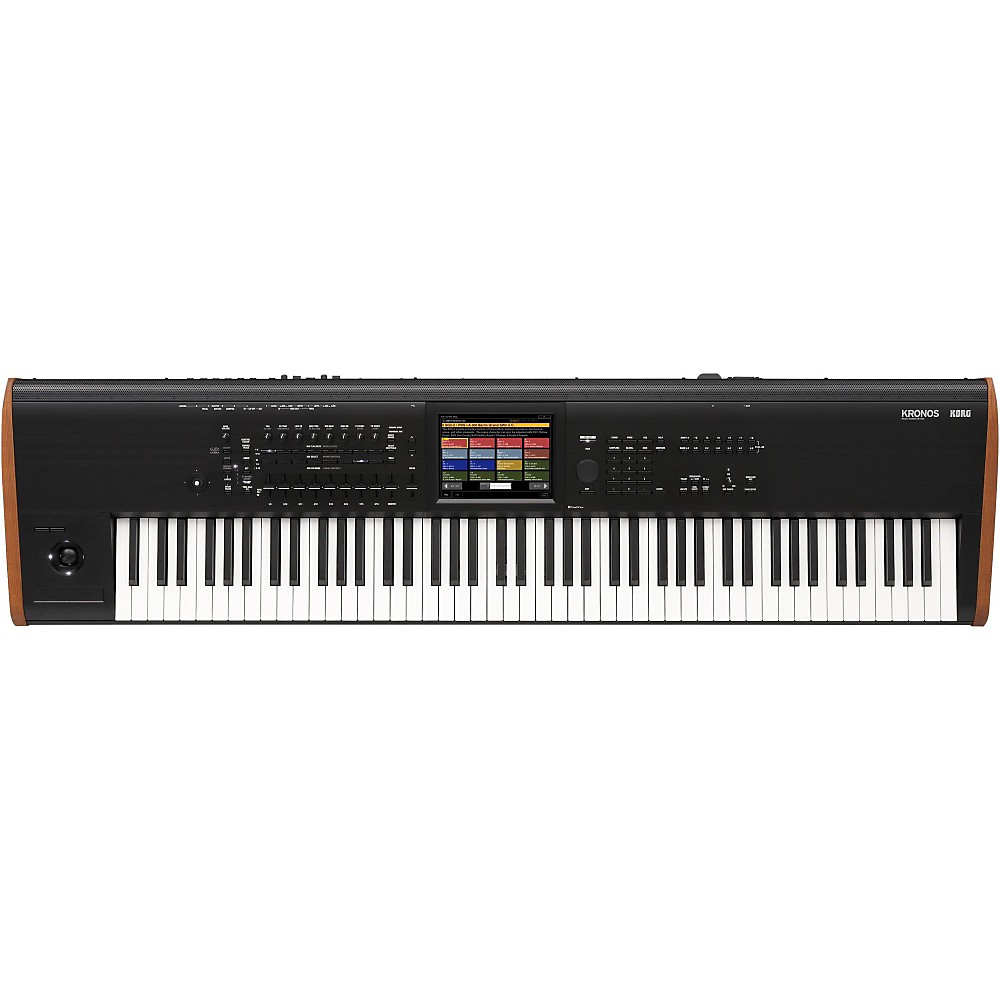 Korg New Kronos 88-Key Music Workstation
"The Korg Kronos is the flagship keyboard of Korg's synthesizer line. It is available in three configurations, each with the same phenomenal performance, production and synthesis capacity. The only difference between the three models is the key bed. This

More Synthesizers And Workstations
---
1599.00
1599.00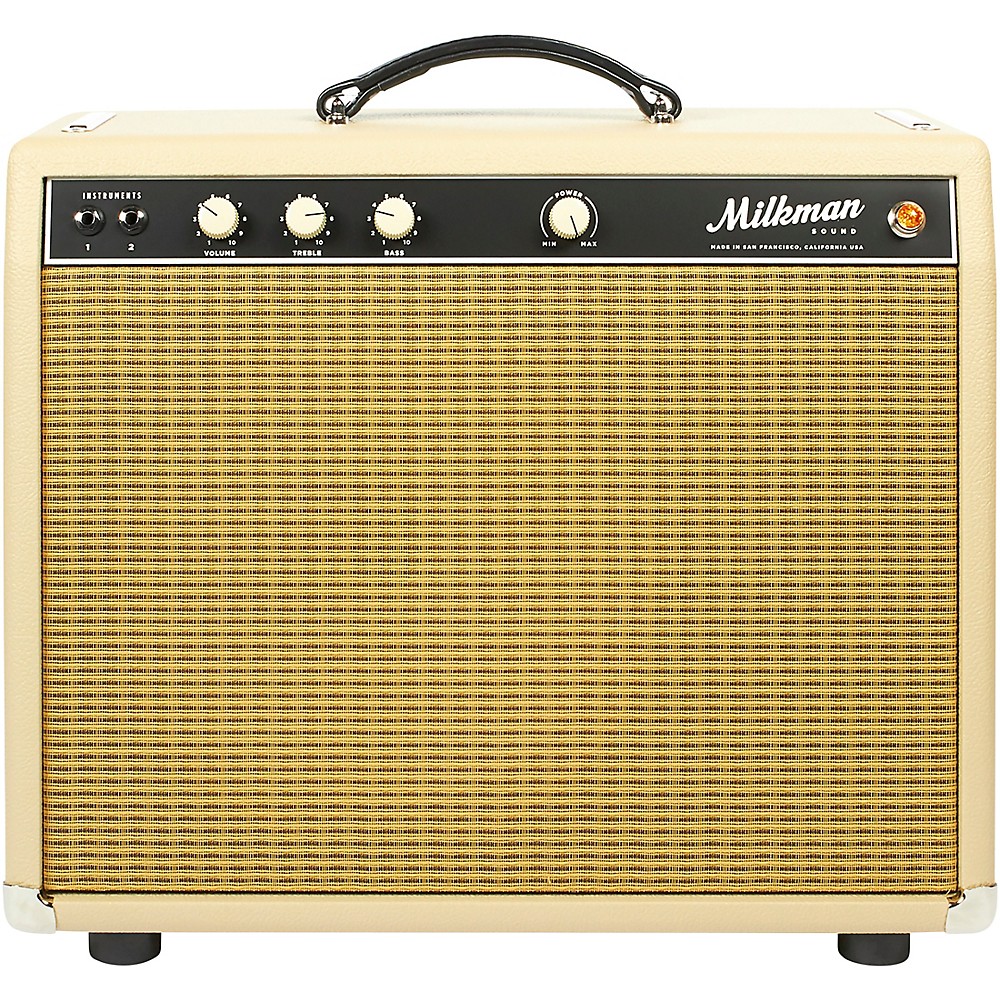 Milkman Sound One Watt Plus 10W 1X12 Tube Guitar Combo Amp Vanilla 12 Jupiter Ceramic
"The Milkman One Watt Plus amplifier adds more to the popular One Watt model. More Power: The One Watt Plus has a pair of 6V6 tubes running in parallel for 10 watts of clean power, and 18 watts of harmonically rich overdriven power. Onboard power scaling

More Guitar Amplifiers
---